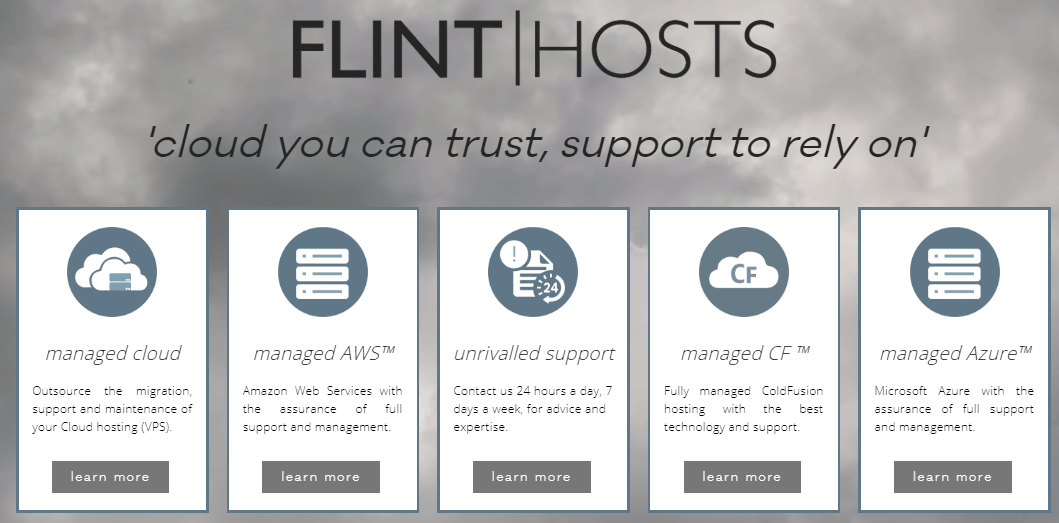 Flint Hosts (Flint Media Limited) has been powering SMEs and digital agencies in the U.K. for fourteen years. Its hosting infrastructure and award-winning service are among the best in the industry.
Features and Ease of Use
Busy business owners want to concentrate on minding their businesses without necessarily knowing the technicalities of their hosting services. This is where Flint Hosts' fully managed cloud, AWS, and Coldfusion hosting comes in.

Flint Hosts' enterprise-grade servers come with SSD storage with a RAID 50 Storage Area Network (SAN) that assures high reliability. But that's not all, because, in the event of a disaster,  this provider's system admins will help you restore your apps fast.
Some of the features you'll enjoy with Flint Hosts' hosting include:
100% network uptime guarantee

Robust and redundant infrastructure

Personalized server architecture

Accredited data security

Business critical protection
With its robust protection measures and safety mechanisms, which include intrusion detection and prevention, Flint Hosts spares no effort in ensuring that your websites, apps, and resources remain secure. The U.K. data centers are secured physically and are monitored 24/7 using industry-recognized tools.
Unused services are disabled, remote access via RDP and SSH is blocked, and antivirus software is always in play. Servers are protected using a Cisco hardware firewall. The upshot to all this is that this provider has been awarded full ISO27001 accreditation for the robust arrangements it has put in place to protect users.
Pricing and Support
Unlike other providers, this boutique hosting business doesn't offer pre-configured managed hosting plans. Whether you wish to host in Flint Hosts' cloud or acquire a managed or unmanaged server, you have to request a quote by filling out the form that allows you to specify your desired HDD, RAM and CPU requirements: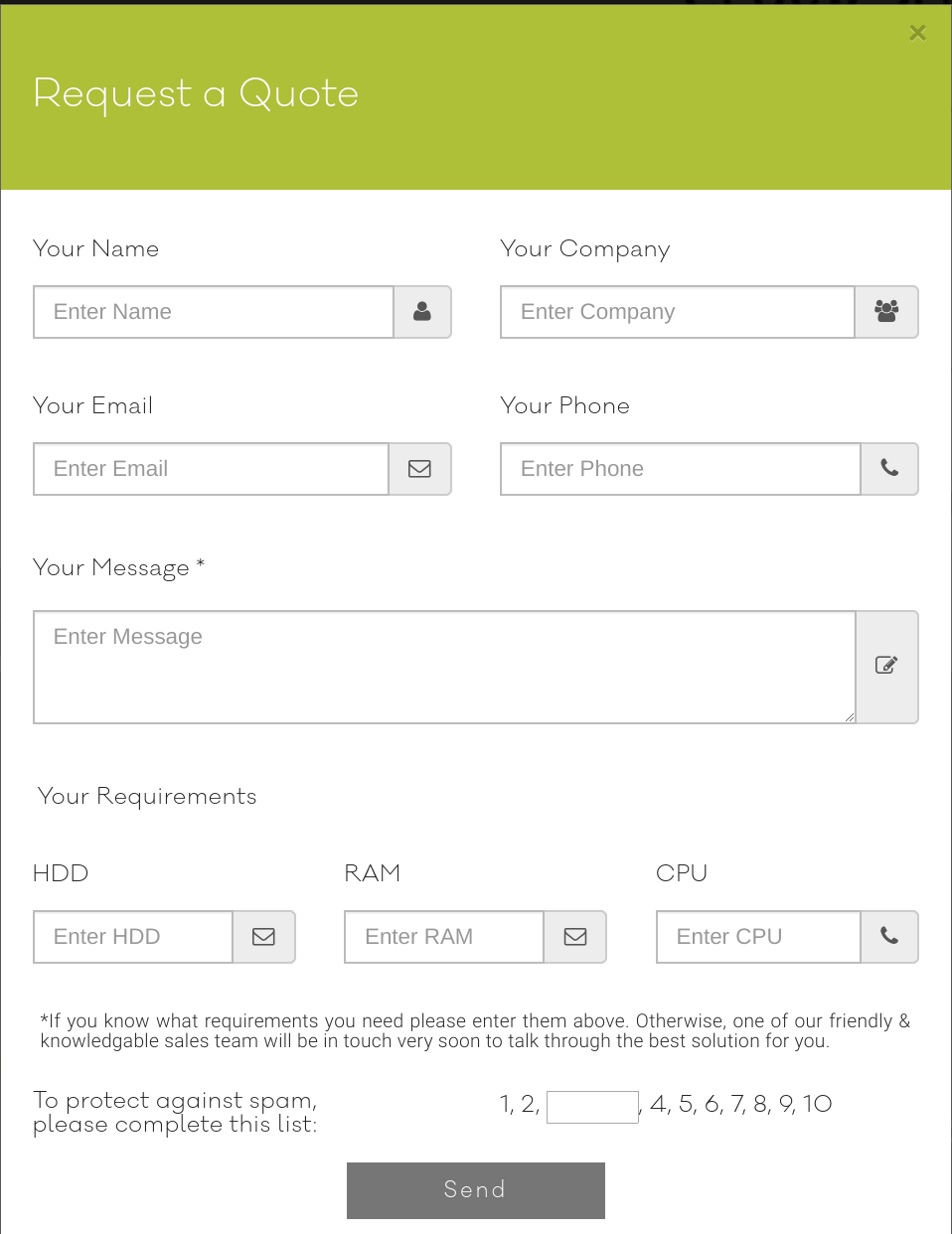 Flint Hosts' U.K. technical support team is ready to assist you in moving your existing website, configuring and upgrading your servers, and maintaining your hardware and apps 24/7. Instead of being assigned a random helper, you'll have a dedicated network and hosting specialist who will be available for as long as you need their services.
You can take advantage of the 24/7 ticket support to get issues resolved usually within 12 hours. For sales queries, or to get more immediate help, you'll want to take advantage of the telephone support or live chat that is available during working hours on weekdays. Self-support resources are scarce, which is not that unusual for a managed hosting provider.