FitVPS is a Bulgaria-based hosting company that has been offering web hosting solutions since 1998. The veteran vendor is owned by Telecoms Ltd. an ISP company based in Varna, Bulgaria. Primarily, FitVPS offers unmanaged VPS solutions and dedicated servers to businesses in Bulgaria and beyond.
Features and Ease of Use
FitVPS hosting services include the following standard features:
512MB+ RAM

1+ vCPUs

5GB+ SSD space

250GB+ Monthly transfer at 100Mbps
FitVPS solutions are powered by its own data centers in Varna and Sofia in Bulgaria, as well as its network that is multihomed to a diverse network of international Tier 1 and Tier 2 carriers. For users, this is good news given that the vendor will have to take full responsibility for the reliability and availability of its hosting solutions. To this end, the vendor offers 99.9% monthly network availability and a server uptime guarantee for its VPS plans.
FitVPS hosting solutions are based on OpenVZ technology. Users get full access and control via the SolusVM control panel. The vendor offers preconfigured VPS packages that can accommodate the needs of most webmasters, but it also has a custom solution it calls FitVPS Flex Plan, where users get to choose their resources and configurations based on their needs.
All FitVPS solutions are based on the Linux OS platform. Users can choose Debian 7 or CentOS 6, either 32 bit or 64 bit.
This vendor does not seem to offer backup solutions, but users can create their own backups via the SolusVM control panel. However, the vendor warns that if a user's account is suspended, all of their website data, backups, and account information will be deleted from its servers in seven days if no agreement is reached to un-suspend the account within that week.
Pricing and Support
The prices of FitVPS hosting solutions are pretty standard, though the prices as listed on the website do not include VAT. The prices are listed in U.S. dollars.
I attempted to go through the purchase process and was surprised to be met by a message stating that the solution is out of stock. This happened for all of the VPS hosting solutions listed. What's more, the vendor expressly states that users should not buy any of its dedicated server solutions before first talking to its sales department.
The vendor offers a seven-day money-back guarantee to first-time customers, but this refund is only applicable to users who purchase its solutions via PayPal.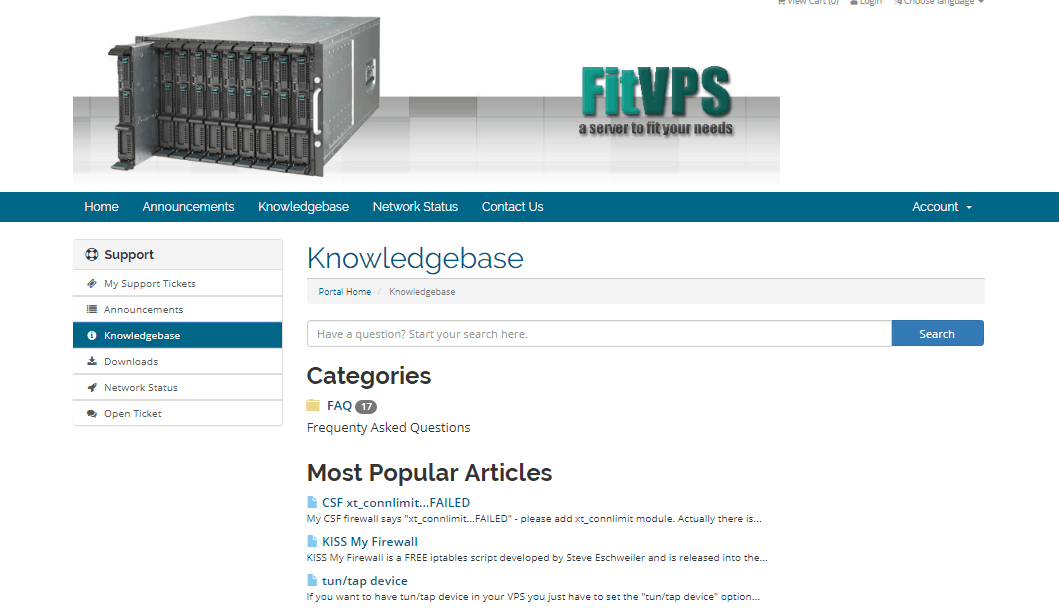 You can get in touch with FitVPS through their telephone number, support email address, and ticketing system. Unfortunately, I didn't receive a response from their support team when I emailed them.
The vendor has a knowledge base section on its website, but it is largely made up of FAQs.