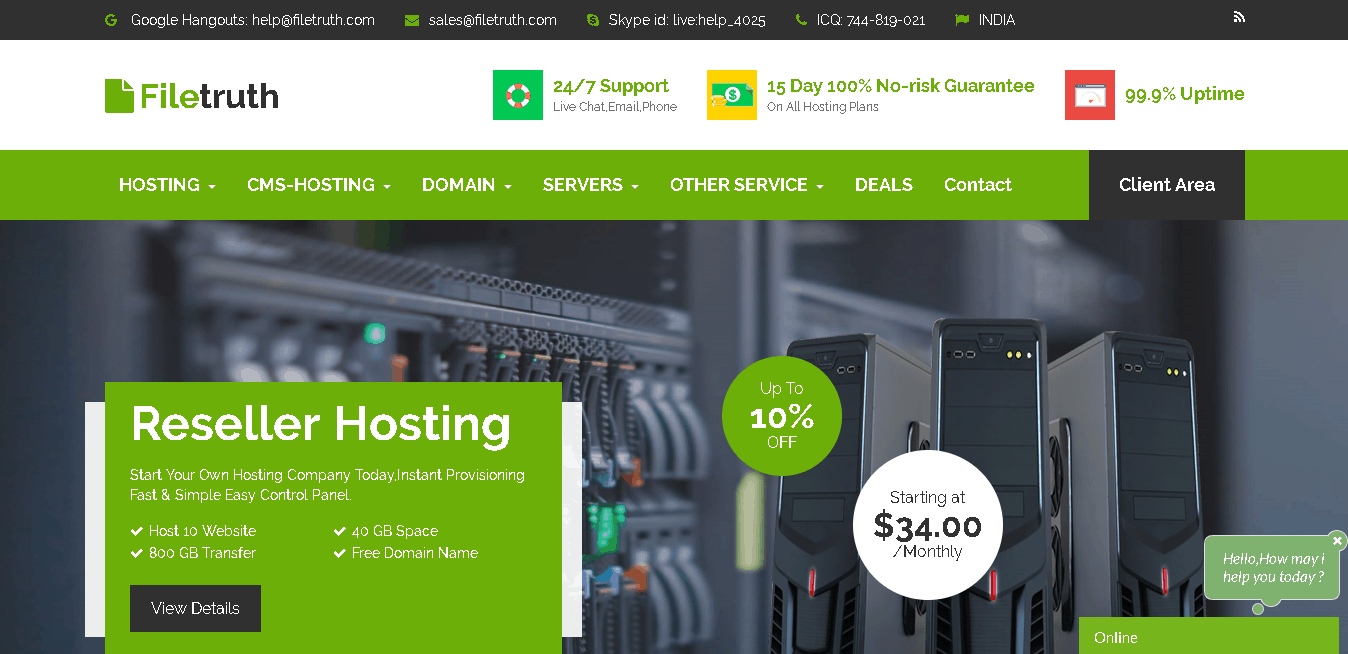 Filetruth is a web hosting company based in India. The vendor has been in the web hosting business for over five years and boasts of a client base of more than 7,000. It offers a number of hosting-related services, including shared hosting, domain name registration, and CMS hosting. The company operates on 100% certified green energy. Filetruth has a global network of data centers, and its server locations include India, the U.S., the U.K., Turkey, and China.
Features and Ease of Use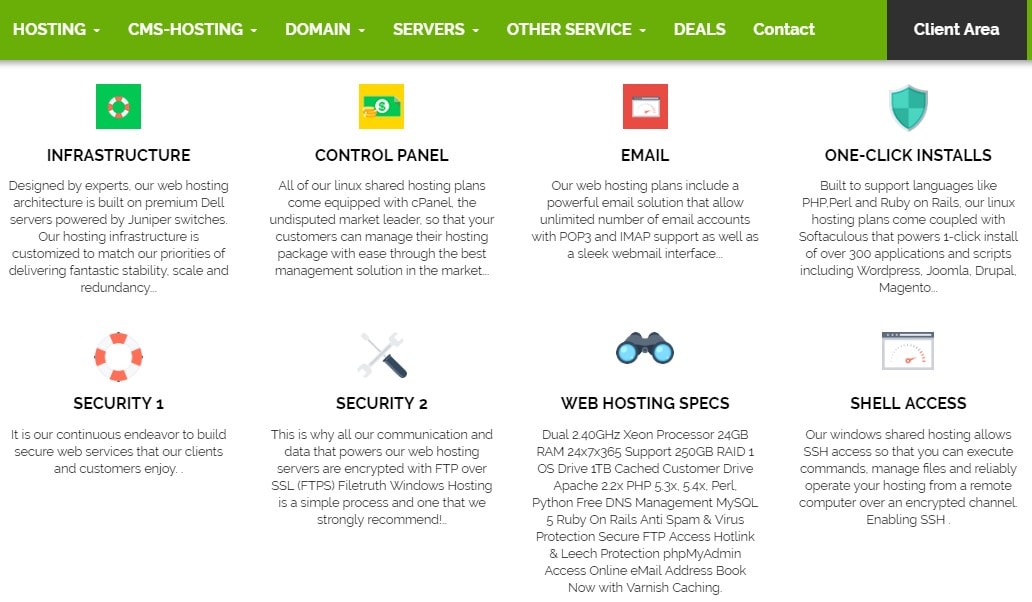 Filetruth's hosting services incorporates the following standard features:
Linux/Windows operating systems

PHP 5.3x, 5.4x, Perl support

Firewall protection

cPanel/WHM control panel

One-click script installer

Full root access

Free domain name

Free SSL certificates

Apache or nginx servers

DNS Management
Filetruth data centers are under 24/7 surveillance and connected to a fast backbone network. This improves the operating speed of the vendor's servers. In addition, the hosting provider has deployed RAID protected servers that use Intel Xeon processors including dedicated Intel Xeon E3 and dedicated Intel Xeon Scalable 4110, which provides high performance and reliability.
Filetruth does not offer any backup services in its shared web hosting and dedicated server solutions. However, for every WordPress hosting package, it offers cloud-based backups pre-integrated with CodeGuard. CodeGuard offers the fastest and most reliable website backup, monitoring, and restore service. Therefore, users are able to set up automatic backups for all their websites and restore data with just a few clicks.
In addition to offering shared hosting solutions, Filetruth offers CMS hosting that includes WordPress, Joomla, and Prestashop hosting packages. It also provides SSL certificates, SEO marketing, web design and development, and advertising services in the efforts of providing internet solutions under one roof.
Pricing and Support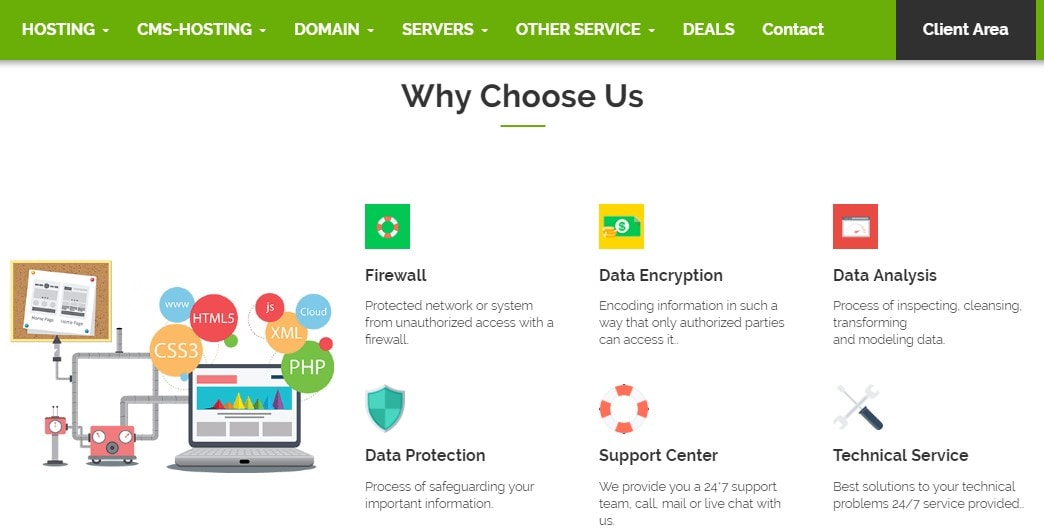 Filetruth has somewhat budget-friendly hosting plans and the ratio of price-to-features is quite impressive. The plans come with flexible billing cycles that include monthly and annual subscriptions. What's more, the vendor's hosting plans also include free domain and free DNS management. It is worth noting that Filetruth offers seasonal discounts and a15-day money-back guarantee. It also provides an uptime guarantee of 99.9%.
To contact Filetruth customer service, you can use its telephone, email, ticketing system, or live chat. Its customer support team is available 24/7. They respond politely, but their response time to queries is a bit slow. During my live chat with one of their support representatives, it took an unnecessarily long time to get the information I needed. Language was also a problem as the representative seemed to have difficulty understanding my questions and providing clear answers. Furthermore, the available knowledge base is quite lacking in content.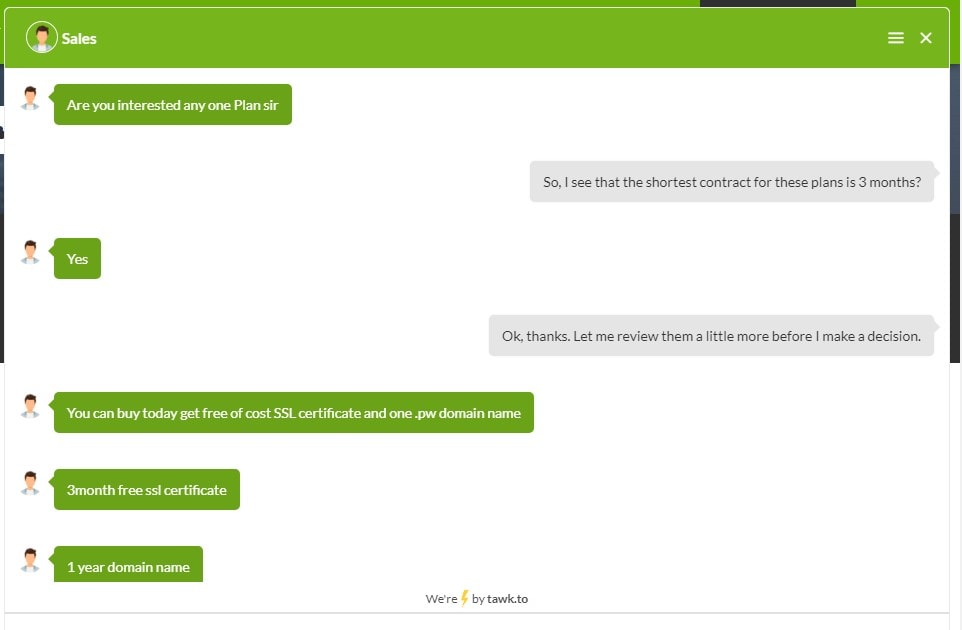 How much does FileTruth.com cost?
FileTruth.com offers plans from $3 to $20. The price depends on which type of hosting plan you choose. You can see the updated pricing table (updated weekly) below.

Which FileTruth.com plan should I get?
My recommendation is to start with a cheaper plan. You can always upgrade later on. FileTruth.com can help you with the migration to a more expensive plan. The increase in visitors many times takes longer than expected and you shouldn't pay a lot of money until the need arises. Of course, your needs may vary, and you can consult with a hosting expert from FileTruth.com here.

How good is FileTruth.com's customer support?
FileTruth.com is not ranked as one of our top web hosts. But that can also be a result of FileTruth.com being a small, under the radar, hosting provider. There are advantages to a small hosting company – as a customer, you are more important to them. You can also check out our comparison of the most popular web hosting services here.