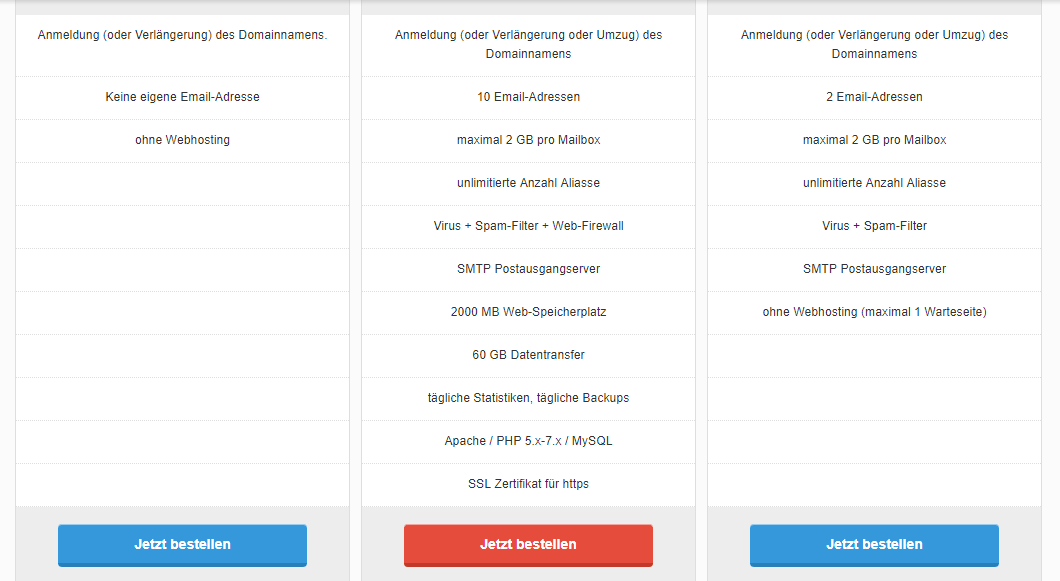 Euregio.net is an internet service provider based in the German-speaking region of Belgium. The hosting company was established in 1995 and its head offices are in Büllingen. To date, it prides itself on having hosted over 1200 websites and domains on its virus-free hosting servers housed in several data centers in Brussels, Belgium.
Some of its offerings are shared web hosting, email hosting, VPS, dedicated servers, and domain name registration services. Euregio.net is only available in German.
Features and Ease of Use
Euregio.net website hosting solutions include the following standard features: 
Unlimited number of aliases

Daily web statistics

MySQL databases

Daily backups

PHP versions 5.x-7.x

SSL certificate for https

Apache web servers
Euregio.net hosting infrastructure is housed in three different data centers located in Brussels, Belgium. The data centers are equipped with redundant and mirrored hosting servers specially designed to achieve fault tolerance.
Euregio.net website hosting solutions are powered by Apache web servers offering fast, secure, and reliable web hosting services. The 3-in-1 web hosting packages are Domain parking, Domain + Mail + Web, and Domain + mail. All of the hosting plans include registration (or extension or removal) of a domain name, but only Domain + Mail + Web package comes with SSL certificates, daily backups, and PHP support as well as MySQL databases.
The Euregio.net website is poorly designed, making it hard to navigate. All packages except web hosting solutions have very little information about the features included. Moreover, the link to order leads straight to a written pdf document that requires customers to fill in their details. This is quite frustrating, given other vendors have implemented simpler ways for customers to transact online without difficulty.
Pricing and Support
The shared packages offered by Euregio.net are priced on the higher side and have rigid annual billing cycles. If you're interested in VPS, dedicated servers, or email hosting solutions, it's best to reach out to the vendor directly for a personalized quote. Please note that all prices are listed in euros.
With that in mind, it is hard to imagine that Euregio.net hosting solutions offer a refund policy. Moreover, the vendor does not seem to commit to an uptime network guarantee.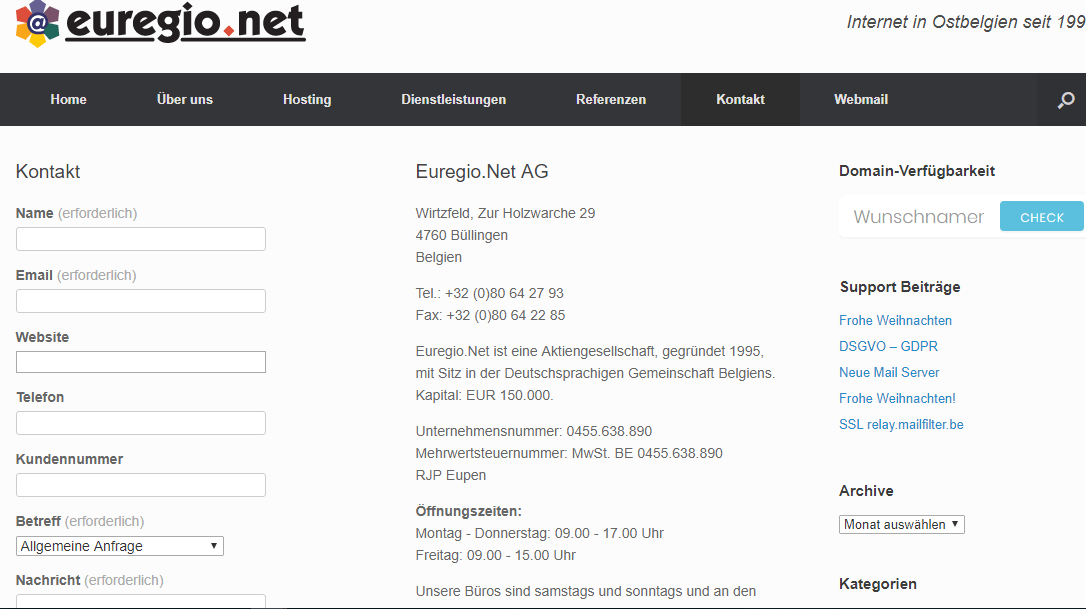 Customers can get in touch with the Euregio.net technical support team via telephone, email, or by logging in to the support portal available on the vendor's website. It has a ticketing system, but it can only be accessed by registered customers. Nonetheless, I did not find a live chat on its website. The customer support team is not available round the clock, and I did not get a response to my email query from the support team at all.
Euregio.net has a support blog with a number of articles available.