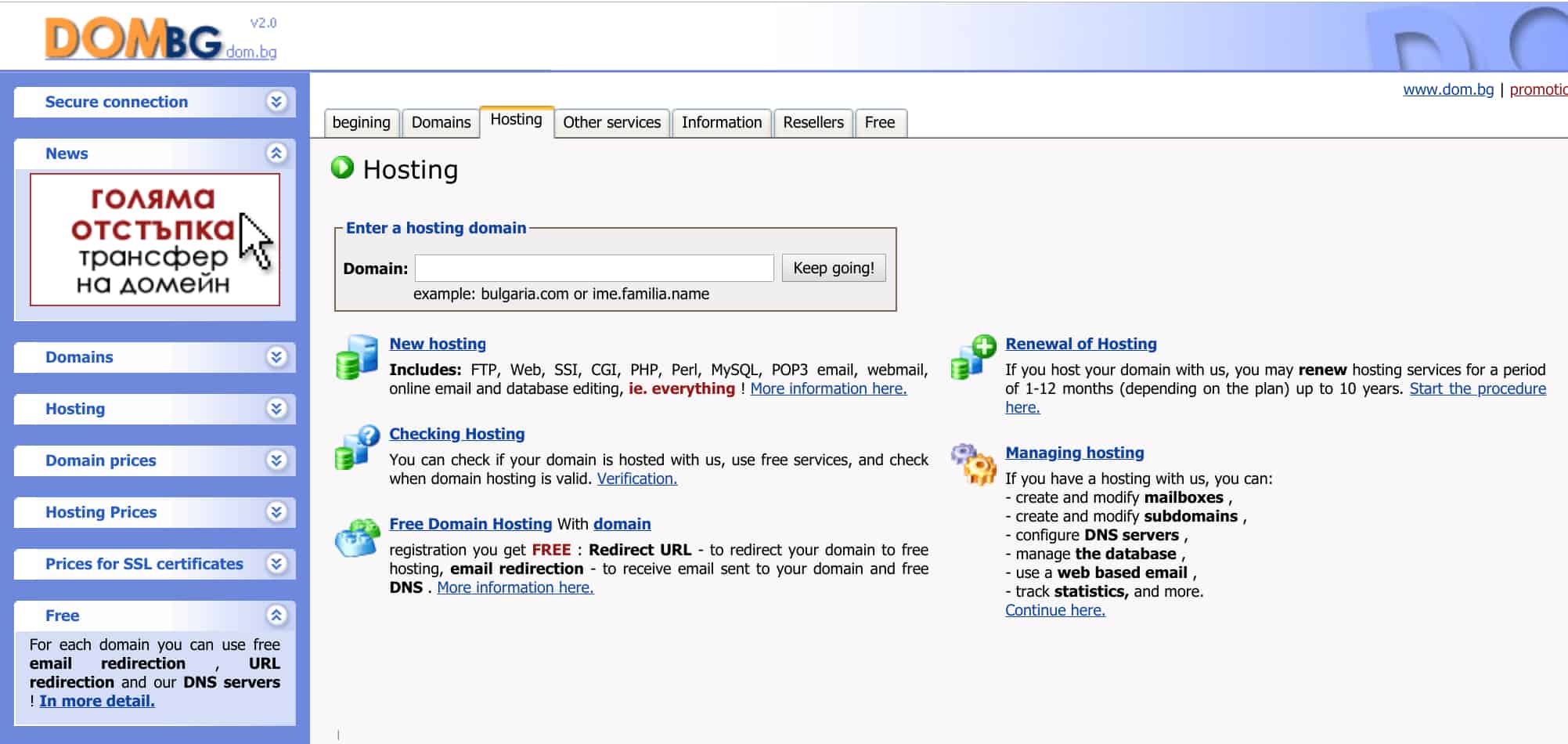 Since 2002, Bulgarian web hosting provider DOM.BG has been serving clients with basic hosting plans at reasonable prices from its servers in Bulgaria, the U.S., and Canada. To date, this vendor has registered more than 170,000 domains. Its difficult-to-decipher website is in Bulgarian.
Features and Ease of Use
DOM.BG's minimal feature set should satisfy the basic requirements of hosting customers with simple needs. The basic shared plans include 1,000 MB of disk space and 5 GB of traffic bandwidth, and the pro plans increase this amount to 10,000 MB of disk space and 50 GB of traffic.
If only it were that simple. This vendor also advertises that there is "no physical limit for disk space," but goes on to say that large files can temporarily be stored providing you stay within the plan limits "most of the time," otherwise you run the risk of being bumped up to the next hosting plan.
The basic plan provides the following features:
Control panel
PHP 5, Perl, and CGI
MySQL 5
SSI
SSL
SSH
Crontab
Email forwarding
Upgrading to the pro plan provides you with an SSL certificate, but you can also purchase SSL certificates for other plans, including ones signed by GeoTrust or Equifax.
Besides the pay-for plans, DOM.BG also offers free web hosting plans. You get a free month of hosting with a paid domain registration, which comes with email redirection and DNS servers for a month. I tried to get more information about the free hosting options, but customer service did not respond to my request.
Pricing and support
DOM.BG's plans are priced quite low, and for a monthly price equivalent to a cup of coffee, you can get hosting equivalent to that offered by some of the biggest hosting companies in Europe. Just don't expect SSD storage or even attentive customer service at these prices! You can pay for hosting plans on a monthly, yearly, or multi-year basis.
If you're looking to try out DOM.BG's services before making a decision, you can make use of their offer that provides a month of free hosting for each domain you register with them.
As I've already hinted, I found this company's customer service to be somewhat lacking. My attempt to get some general sales information was met with an automated response informing me that my request would be handled sometime in the future. It never was.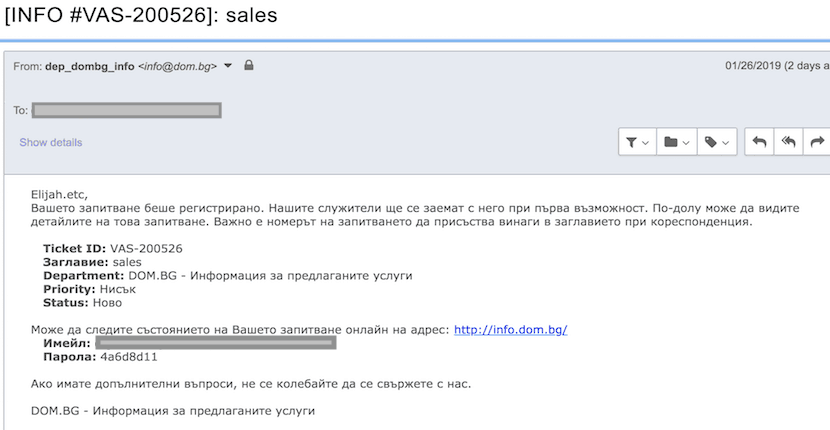 You can also summon customer support by email and telephone.