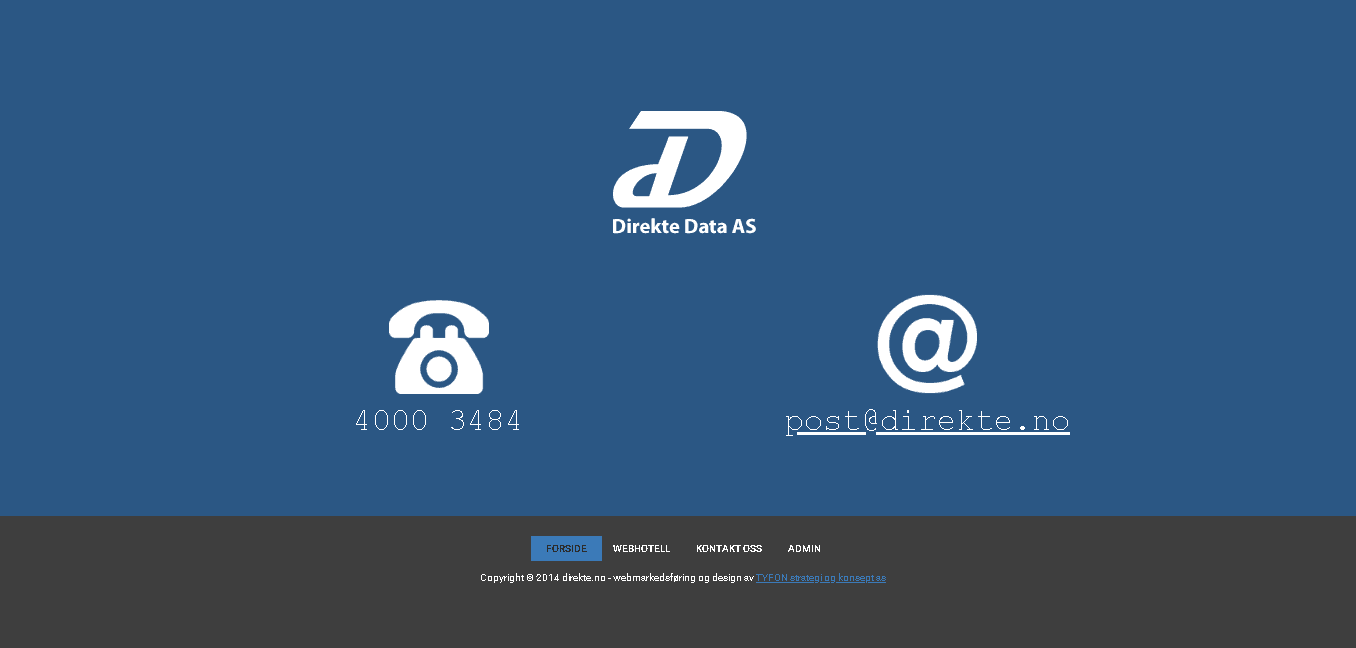 Direkte Data AS is an internet services provider located in Norway. It focuses on providing web hosting
 solutions, email hosting, and domain name registration services
. Its target audience includes startups and SMEs in Norway and other countries across Europe. The Direkte Data AS website is available in Norwegian.
Features and Ease of Use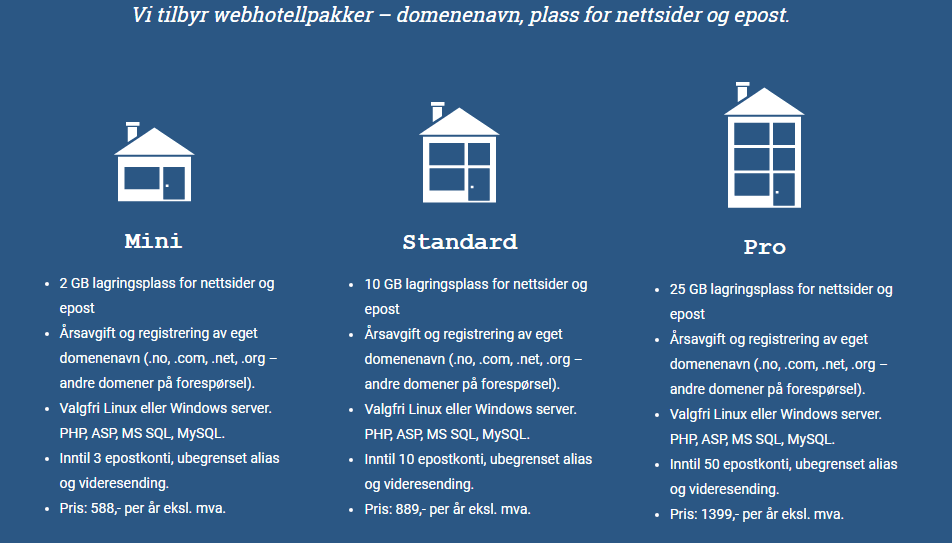 The standard features which you are likely to find in Direkte Data AS include:
Linux and Windows operating systems

PHP, ASP support

MySQL databases

Email accounts

Unlimited alias and forwarders
Direkte Data AS web hosting packages include three plans: Mini, Standard, and Pro. Mini, its basic plan comes with 2GB of website and email hostage, up to three email accounts, unlimited alias, and unlimited forwarding.  
Pro, its advanced plan, on the other hand, comes with 25GB website and email storage, up to 50 email accounts, unlimited alias, and unlimited forwarding.
This vendor does not seem to offer backup services to its clients. It also does not incorporate SSL certificates in any of its web hosting plans; not as a free package or even a purchase option to its clients.
The Direkte Data AS website is well organized and quite easy to navigate. That said, it contains extremely limited information about the vendor's hosting solutions. This can be quite frustrating to prospective customers and new users who need more information.
If you require additional information, you will need to contact the vendor to obtain the details you need. Keep in mind that this may involve an extra cost and could be seen as a lack of transparency regarding their hosting solutions.
Pricing and Support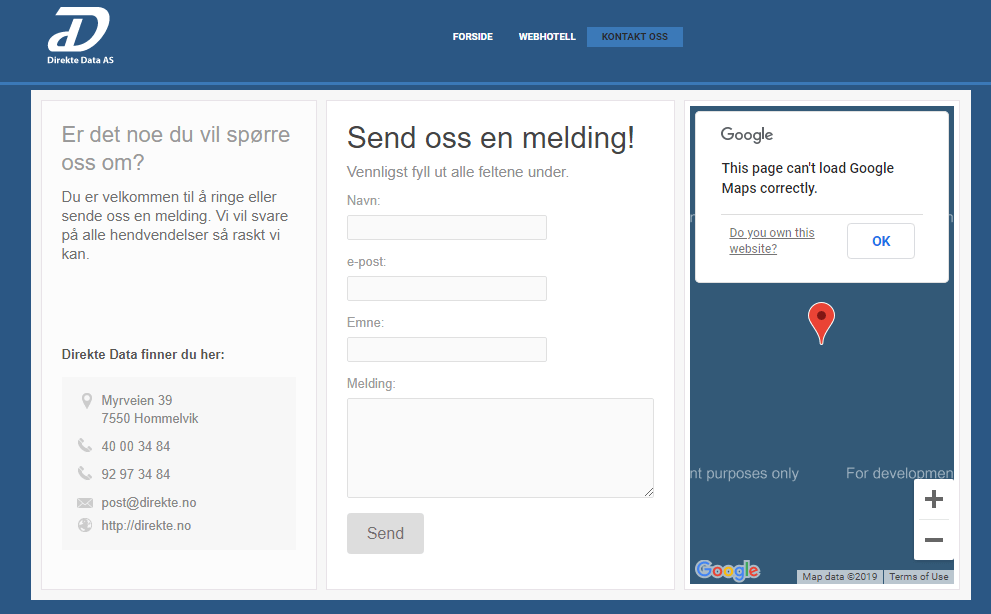 Direkte Data AS hosting plans are quite expensive considering the features offered by the vendor which includes unlimited alias and forwarding only. Its prices are all listed in Norwegian krone and are VAT exclusive.
Users are required to commit to an annual payment plan as the company offers an inflexible billing cycle. This can be unsuitable for users who are not willing to enter into long term payment contracts. 
There does not appear to be any money-back guarantee, free trial period, or any other refund policy. The hosting provider also does not offer a network uptime guarantee. I found this quite unnerving as it left me wondering just how reliable their hosting solutions are.
Contact form, telephone, and email support are the only ways that the vendor has availed that you can communicate with them. Unfortunately, it does not offer a ticketing system or live chat support. 
Furthermore, the hosting provider does not offer 24/7 support. All of my attempts to contact this vendor were unsuccessful.
The Direkte Data AS website has no knowledge base, either.