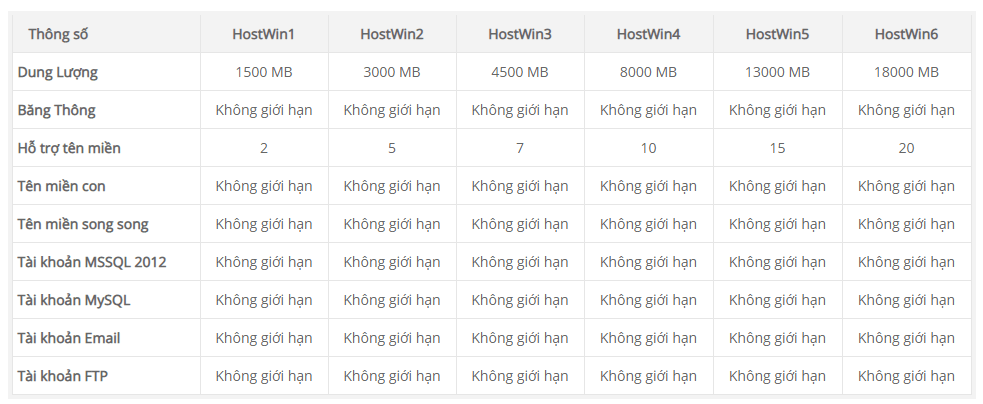 DIGISTAR is a Vietnam-based hosting company that was founded by a group of brothers in 2009. Over a decade later, the hosting vendor has grown to become one of the leading hosting companies in Vietnam with a market share of 0.39%. It focuses on cloud WordPress hosting solutions but also offers shared hosting, SEO hosting, Windows hosting, and reseller hosting services to small and medium-sized businesses across Vietnam. The DIGISTAR website is available only in Vietnamese.
Features and Ease of Use
DIGISTAR hosting solutions come with an array of features, including these standard ones:
Unlimited bandwidth

cPanel and DirectAdmin control panels

CloudLinux operating system

Parallels

Free DDoS

Online Data Services JSC

OnApp IaaS platform

OpenE IP based hosting management software

SSD and regular I/O allocations
DIGISTAR has designed its cloud WordPress hosting solution to meet even the most demanding CMS requirements in terms of compatibility and ease of use. This makes the solution quite appealing to business enterprises, particularly those with E-commerce websites as well as those with websites that have an above-average demand for high security and speed.
DIGISTAR offers a number of cloud server solutions through its IaaS, SaaS, and PaaS services. These solutions are based on the Parallels platform that ensures that its clients' websites experience near-zero downtime as a result of damages to the hosting hardware or problems with storage scaling.
The vendor's Cloud VPS solution also includes a backup system, but the hosting firm doesn't say much else about its backup solutions. All the same, users can do their own backups from the vendor's control panel using the Backup Manager.
DIGISTAR is also heavily focused on reseller hosting and dedicates a lot of space on its website to promote these solutions to people who want to become hosting providers.
Pricing and Support
DIGISTAR hosting solutions are extremely cheap, even though the billing cycles are somewhat inflexible; the shortest amount of time you can purchase its Personal Hosting package, for instance, is one year. You can also choose to subscribe to biennial and triennial payment plans. All prices on this vendor's website are listed in Vietnamese dong.
DIGISTAR appears to not have a money-back guarantee for its hosting solutions but offers a 30-day money-back guarantee for its advanced SSL certificates and a 90-day free trial for its basic ones. The vendor provides a 99.99% uptime guarantee.
You can contact this vendor via its live chat, telephone, ticketing system, or email. The hosting firm's support team is available 24/7 all year round. I unsuccessfully tried contacting this support team via its live chat, so I decided to send them a query via their sales email. Unfortunately, my query also remained unanswered.
The DIGISTAR website includes a comprehensive knowledge base available in both Vietnamese and English.