Dewlance came into existence in 2009 with the vision of providing affordable web hosting services without compromising on quality. They have several data centers located around the world, ensuring optimal website loading times for visitors no matter where they are. Their head office is based in Delhi, India.
Features & Ease of Use
First things first: if you already own a website and are hosting it with another provider, you'll get free migration to Dewlance's servers, instant setup, and step-by-step guidance from their support staff. Once you are done with that, you can explore the numerous features that Dewlance has to offer.
Dewlance uses the ClamAV Virus Scanner tool for their servers — not the best out there, but it does provide a layer of protection for your data. Each shared hosting account comes with SSH access, email spam filters, SSD storage,  the Softaculous one-click app installer, and a free Comodo SSL certificate. All U.S. hosting accounts support IPv6, which is a notch above the IPv4 that most hosting providers typically offer.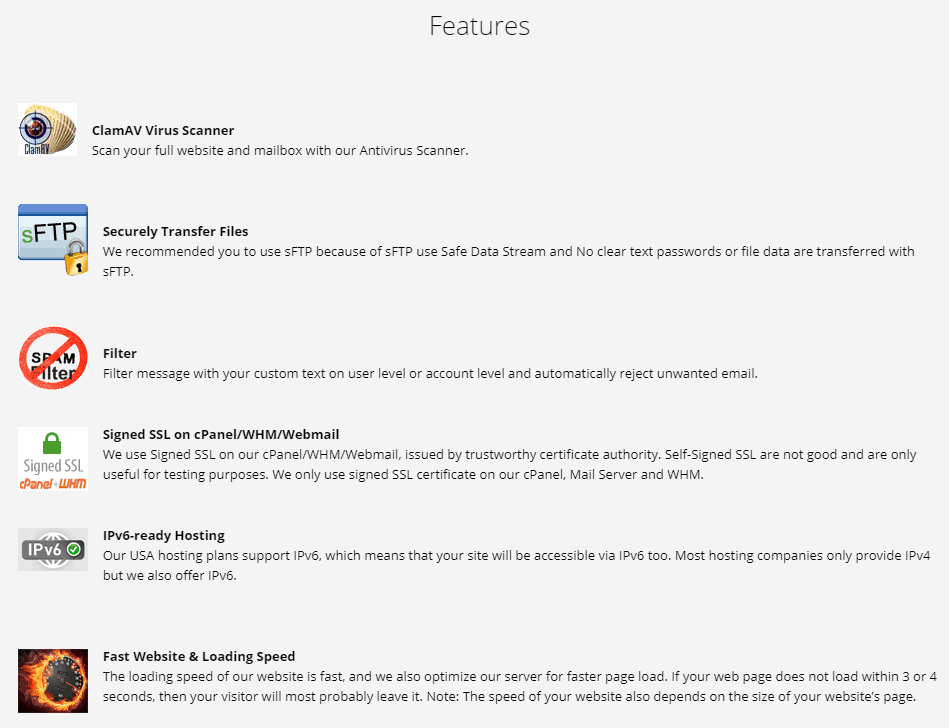 Dewlance's shared hosting plans start you off with:
1GB SSD storage
100GB monthly bandwidth
40 MySQL databases
100 FTP accounts
100 subdomains
100 email accounts
The 100GB bandwidth is definitely extremely generous, especially considering the price you're paying. I did wish the entry-level plan came with more storage space, but they've already packed quite a bit into that tiny price tag. On the other end of the shared hosting spectrum you have the Gold plan, which comes with:
5GB SSD storage
350GB monthly bandwidth
170 MySQL databases
250 FTP accounts
170 subdomains
250 email accounts
Again, they do squeeze a ton of resources into this affordably-priced package, so I can't complain.
WIth every shared hosting plan, you can select a server located in these few countries:
United States
Australia
Lithuania
United Kingdom
Canada
I particularly appreciated having so many server locations to choose from, given that the proximity of the servers to your target audience has an impact on website loading speeds — and therefore, your search engine rankings.
Dewlance also offers managed WordPress hosting, reseller hosting, and VPS hosting packages.
Pricing & Support
The shared hosting packages at Dewlance are divided into three different categories named Bronze, Silver, and Gold. None of these packages offer unlimited storage or bandwidth. To their credit, their prices are excellent, so it makes sense to me that they won't offer unlimited storage or bandwidth. The shared packages seem perfect for individuals or budget-conscious small businesses who want an online presence and don't need a lot of storage or bandwidth.
Dewlance also has what they call "Unlimited Hosting Plans," which come with unlimited SSD storage, bandwidth, databases, and add-on domains. The prices increase accordingly as well.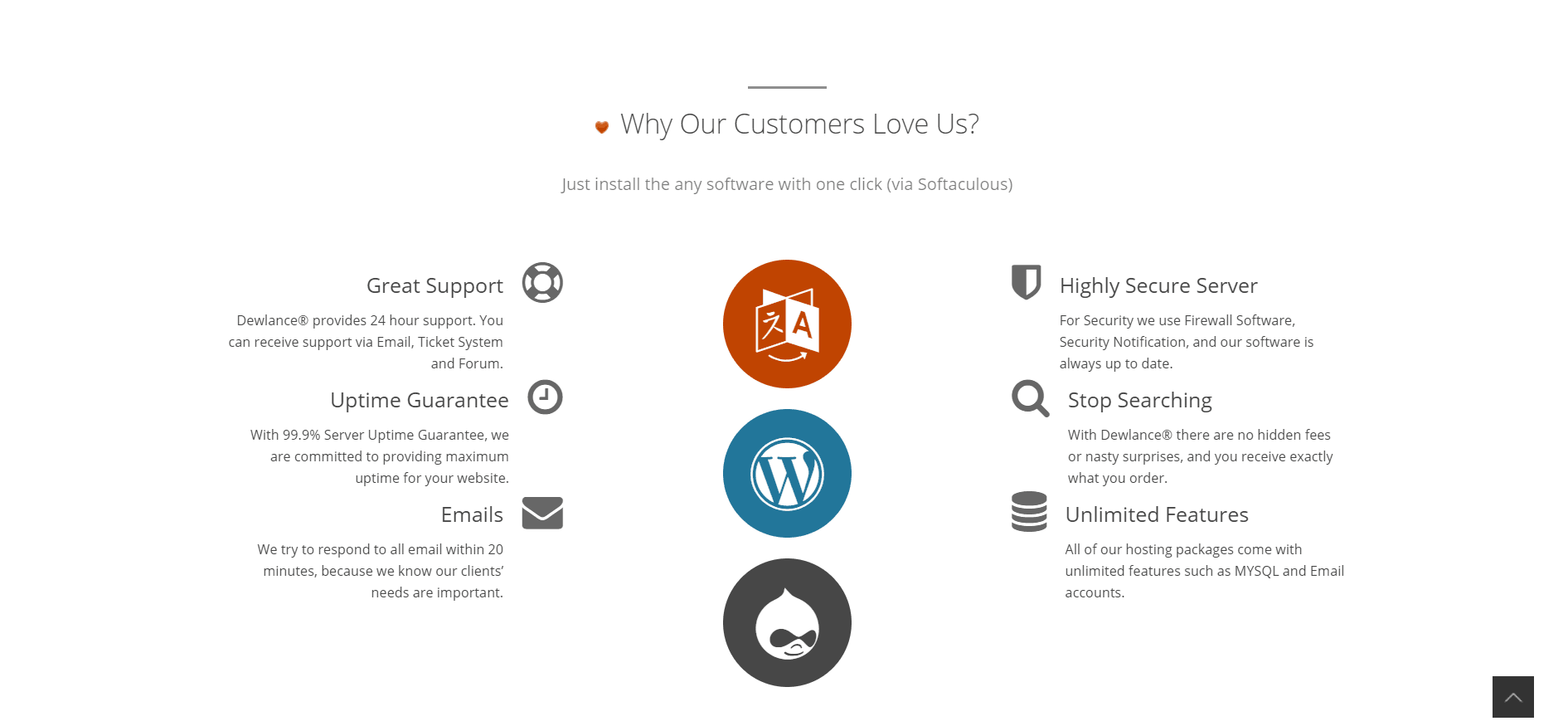 You have three options to reach out to them for any inquiries: telephone, email, and support tickets. Their "About Us" page states that they have a live chat, but I couldn't locate any live chat button, not even on the "Contact Us" page, which was quite disappointing. Nevertheless, Dewlance provides 24/7 support through the mentioned three channels. Their ticket response time was satisfactory; I received a response to the ticket I submitted within the business day.