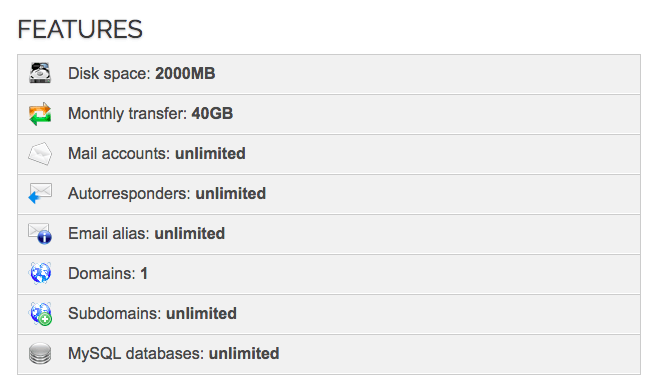 DataWeb Hosting, founded in 2004, is an Argentinian business selling a range of website hosting services. It has
customers in Argentina, as well as internationally,
and a Spanish language website.
Features and Ease of Use
DataWeb Hosting sells a full suite of hosting services, from shared hosting to VPS and reseller plans. The shared plans come with the following features:
Domain registration available
Up to 10 add-on domains
Up to 6000MB disk space
Up to 120GB monthly transfer
Unlimited MySQL databases
DataWeb Hosting sells four Linux shared hosting plans. The control panel is DirectAdmin in Spanish, which is likely a big turn off for non-Spanish speakers, but obviously not an issue for Argentinians.
The plans support PHP, Perl, CGI-BIN, SSI (Server Side Includes), and Zend, but there's no mention of other more popular advanced scripting languages such as Ruby on Rails, Python, or Java. The plans come with phpMyAdmin access and MySQL databases, as well as some pre-installed software such as osCommerce.
The uptime is 99%. Not only is this way below the industry standard of 99.9%, but there is also isn't an SLA on the website – I wasn't able to get further clarification from customer service on this matter, unfortunately.
It's less clear whether the plans include beginner-friendly features like a website building tool or one-click installer (again I didn't get an answer from support), but I can tell you that if you want to scale, you can purchase VPS or reseller hosting as well.
Pricing and Support
The prices are cheap, however, if the features are limited to the ones displayed on the website, that's fair. The resource allocations are fairly comprehensive, so if you don't need a ton of extra features, this could potentially be a good option.
Plans can be purchased in three, six, or twelve-month terms, but there isn't a long term discount available. Given the low prices, that's okay. Do take into account the cost of an SSL certificate and domain name, as these both need to be purchased on top.
Customer service is 24/7 but is limited to email and online contact form only. There are no help documents, nor is there live chat. That's fine if the support provided by email is top quality.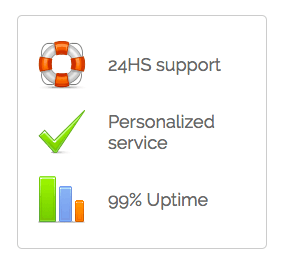 In my experience, however, I contacted customer service at around 9:00 a.m. on a weekday morning and although I waited three business days, I did not get a reply. It's a shame as I'd like to get some more clarification about the presumed low level of value-added features.