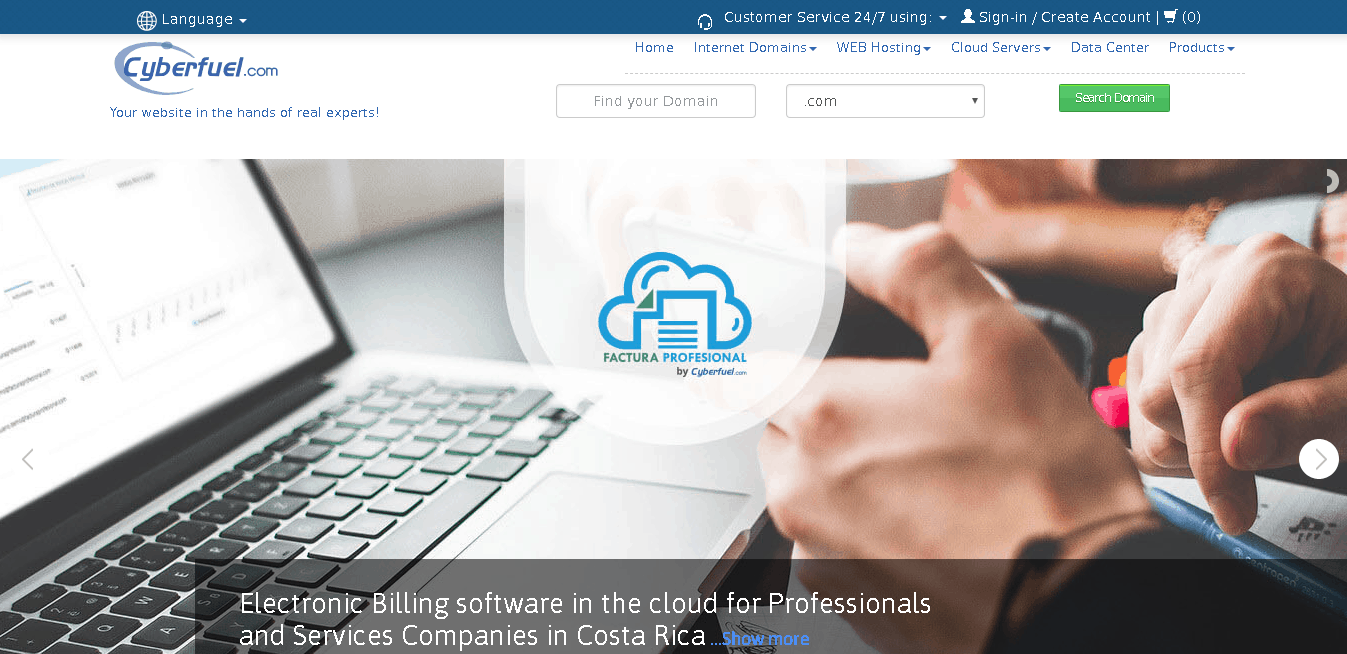 Costa Rican web hosting company Cyberfuel started out in 1997 as a website development company that offered to host only the websites it created for customers. However, in 2001, they procured a data center and began to offer a wider selection of hosting services. They provide their services in both English and Spanish.
Features and Ease of Use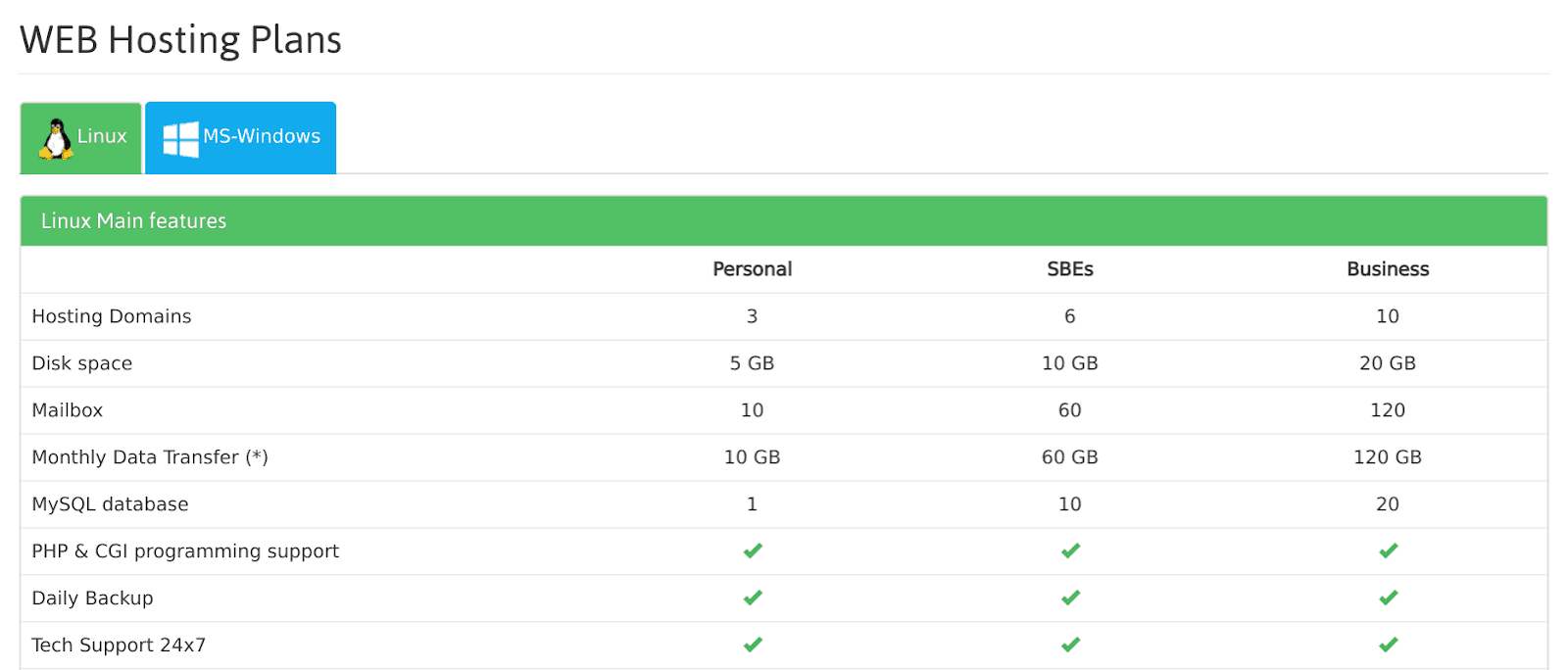 While not offering the most comprehensive hosting services, Cyberfuel nonetheless offers a fairly solid range of hosting products with the following features:
Multi-domain options available
SSL certificates free with an e-commerce plan and can be purchased with other plans
Daily backups with extendable storage periods
Up to 20 GB web hosting storage, 80 GB VPS storage, and 500 GB dedicated server storage
Up to 200 GB web hosting traffic, 350 GB VPS traffic, and 2000 GB dedicated server traffic
Cyberfuel's products are hosted at the data center of their partner, ServersLodge, which is a world-class data center that complies to ANSI / TIA-942 Tier 3 standards.
You can extensively customize your own dedicated server resources with up to 12 CPU cores, 16 GB of RAM, 500 GB of storage, 2000 GB of data transfer, and 30 days of backups. You can also have up to four IPv4 addresses and 100 IPv6 addresses. If you need a reseller solution, you can opt for a cPanel license or different Plesk licenses with 100 to unlimited domains. None of their packages has massive resource limits, but they are high enough to suit most needs.
All hosting packages allow you to choose either Linux or Windows as your operating system. Linux comes with MySQL, and Windows comes with SQL Server and ASP.NET. These packages also support almost all the web server frameworks and scripting languages such as PHP, Perl, Python, C/C++, and CGI. Additionally, there are scripts for lots of other web apps.
You also get very complete webmail hosting (IMAP/POP3) with multiple SPAM and virus detection and filtering tools, auto-responders, multiple mailboxes, and mailing lists/groups. And their web control panel allows for database administration, FTP access, DNS administration, and even web statistics.
With the VPS products, you can opt for the Plesk Odin control panel, and to have Avira antivirus installed. Some of the other add-ons you can purchase for VPS or dedicated servers are higher-level support agreements, more days of backup storage, additional IPs, SSL certificates, and anti-virus.
While Cyberfuel provides website development using a number of web applications, they don't provide any application-specific hosting.
Pricing and Support
Cyberfuel offers three basic web hosting plans that can be configured with either Windows or Linux at no extra cost. Although there are no unlimited options, the provided resource allocations are quite good. Prices do not include SSL certificates or domains but you do get daily backups and the web control panel.
There are two e-commerce plans that come with SSL certificates included along with everything that comes with the standard web hosting. Unfortunately, storage is the same as the top two web hosting plans but you do get extra bandwidth to accommodate more visitors.
Unlike the annual-billed web hosting plans, the Windows or Linux VPS plans have monthly billing and pretty reasonable pricing. But don't forget to factor in the setup fees that are not charged by many other hosts, and the cost of a control panel that can almost double your monthly payment.
The dedicated server plans come with a higher price tag, and you have to customize your desired resources to receive a personalized quote. Additionally, you'll need to pay an additional fee for a Plesk or cPanel license.
All Cyberfuel hosting solutions come with 24/7/365 technical support services. They also offer three additional levels of server administration for those of you who want premium support with higher priority responses. You can reach support via live chat, email, tickets, or their Costa Rican and U.S. phone lines. I have found their support staff to be extremely helpful and diligent when dealing with issues.