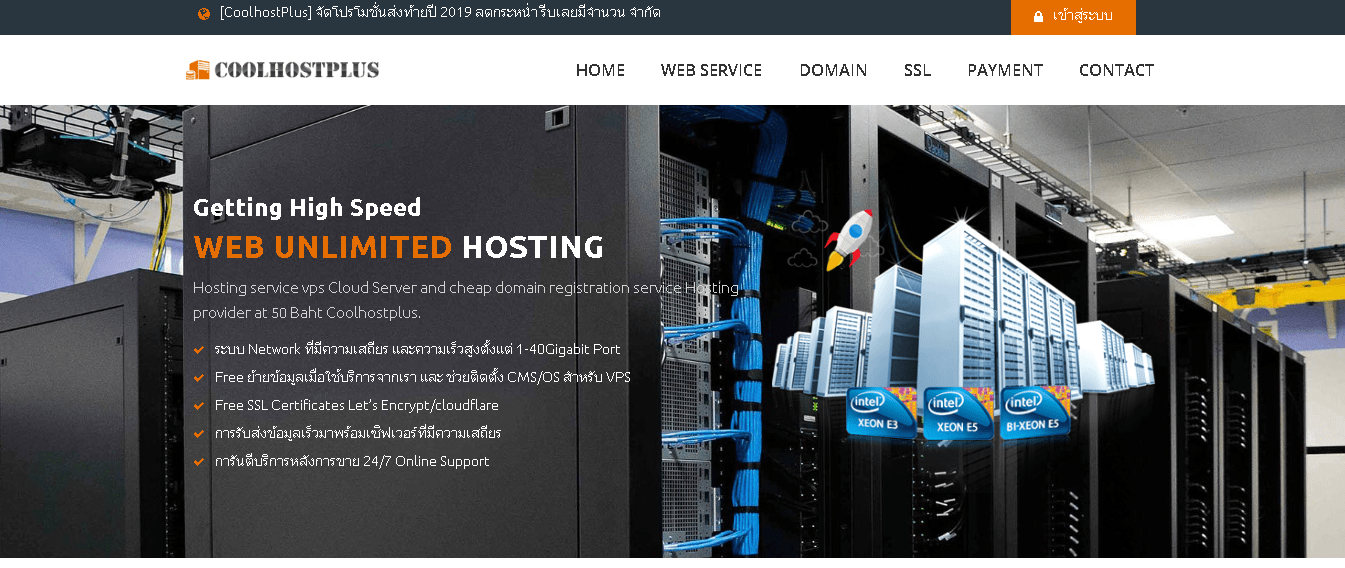 CoolhostPlus markets itself as a hosting company that offers fast and quality hosting services to its customers worldwide. This hosting firm is based in Thailand and it was founded in May 2013. Its hosting services include shared web hosting, VPS servers, dedicated servers, and domain name registration services. The CoolhostPlus website is only available in Thai.
Features and Ease of Use

CoolhostPlus web hosting solutions come with the following standard features:
Free Let's Encrypt SSL certificates

No problem with CHMOD 777

Spam protection system for viruses and malware

Zend Optimizer/ionCube loader support

Support versions PHP 5.3, 5.4, 5.6, and 7.3

Easy-to-use DirectAdmin control panel
CoolhostPlus web hosting plans are designed with high-end specs to help almost any business project launch and sustain their online presence. The hosting services are supported with a stable networking system with high-speed internet connectivity of up to 40 Gigabit ports that are directly connected from the ISP to the hosting server. 
In addition, internet connectivity is connected to both domestic and foreign internet backbones from CAT CS LoxInfo data centers as well as U.S. data centers, respectively.
This hosting company uses enterprise-grade hardware infrastructure sourced from industry-leading brands, including HP and Dell. This means that customers get to host their services on both HP and DellPowerEdge servers that not only help improve productivity, but also increase workload performance driving success to your business.
CoolhostPlus web hosting solutions are integrated with free Let's Encrypt SSL certificates, Cloudflare CDN, and firewalls, and have and efficient security protection system against spam, viruses, and malware attacks.
The hosting vendor ensures the safety of its customers' website data by implementing backup systems. They create backups of all website databases every three days and allow clients to access previous backup copies upon request.
Pricing and Support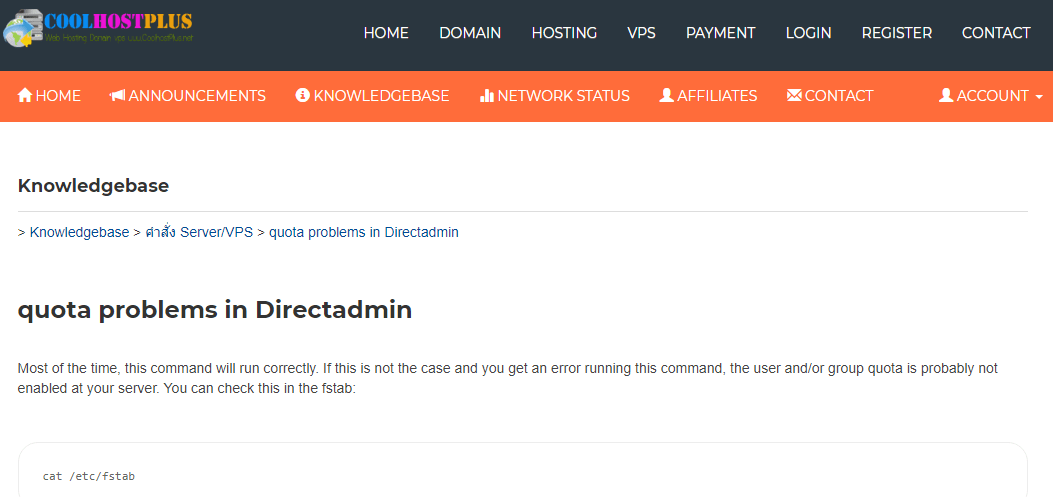 CoolhostPlus web hosting services are inexpensively priced. The hosting plans come with flexible monthly payment options, and the hosting services include free data migration services and help with installing OS and CMS on your servers. Prices are listed in U.S. dollars. 
When you purchase CoolhostPlus web hosting services, you get a money-back guarantee of up to seven days. Also, its hosting services come with a 99.9% uptime network guarantee.
The support desk is live 24/7 and the vendor claims to assign a team of experts to assist its clients in any way they might need help. The customer support team is available via telephone, email, and ticketing support. That said, the firm has not set up a live chat.
The CoolhostPlus website has a fairly detailed knowledge base section.