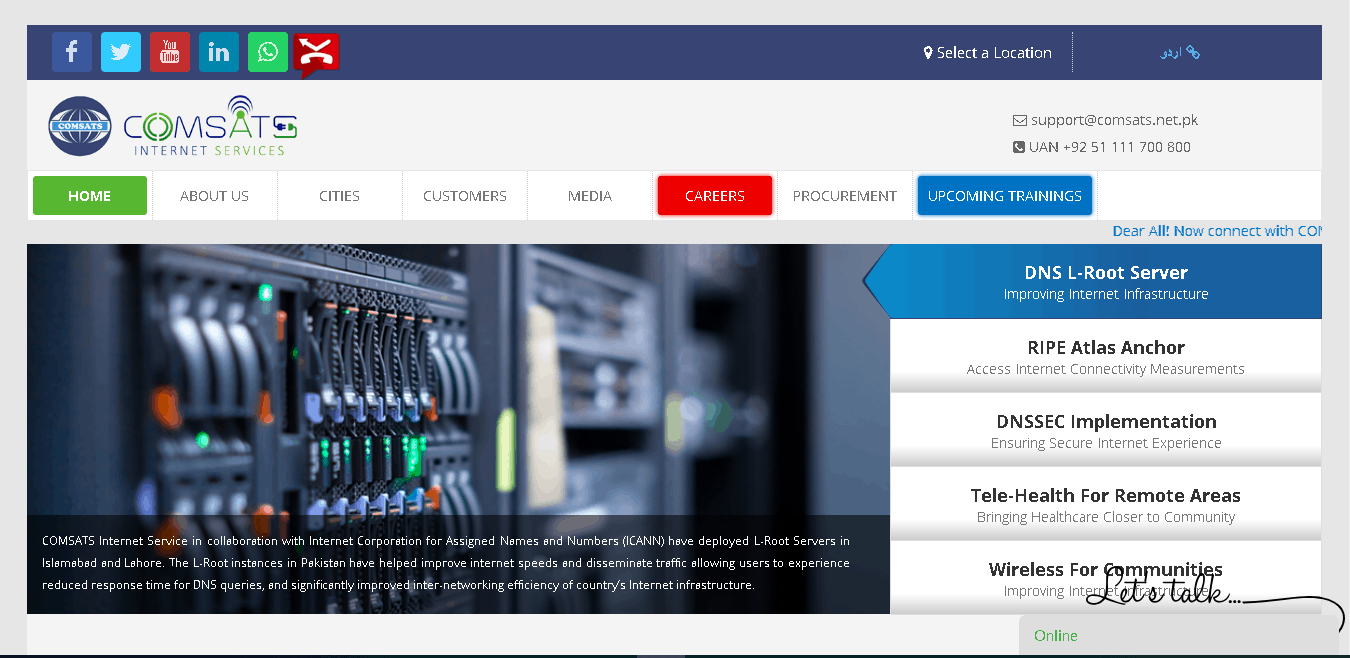 COMSATS Internet Services was founded in Pakistan in 1996. This vendor provides a variety of hosting solutions – including shared web hosting, VPS hosting, colocation services, and dedicated servers – to its customers in Pakistan, Canada, Italy, Hong Kong, India, and around the world. Their website can be switched between English and Urdu languages.
Features and Ease of Use

Besides offering web hosting services, COMSATS also provides ancillary internet services such as wireless broadband, on-demand broadband, website design and development, video conferencing, and search engine optimization.
Their Hawaii-branded website hosting includes the following features:
Domain registration available
Windows or Linux operating system
50MB to 20GB+ (Windows), 100MB to 20GB+ (Linux) disk space
2.5GB to 350GB (Windows), 5GB to 350GB (Linux) data transfer
Modern data center facility with UPS multiple power generators
24/7 telephone helpline
The COMSATS website provides little additional information about their web hosting features, and customers interested specifically in VPS solutions will need to contact the company to find out more.
COMSATS' servers are housed in modern data centers situated in several locations in Pakistan including Islamabad, Lahore, and Karachi. Their L-Root servers allow their clients to experience high internet speeds and traffic dissemination, which reduces website response times and provides scalability and flexibility in the event of an exponential increase in web traffic.
Pricing and Support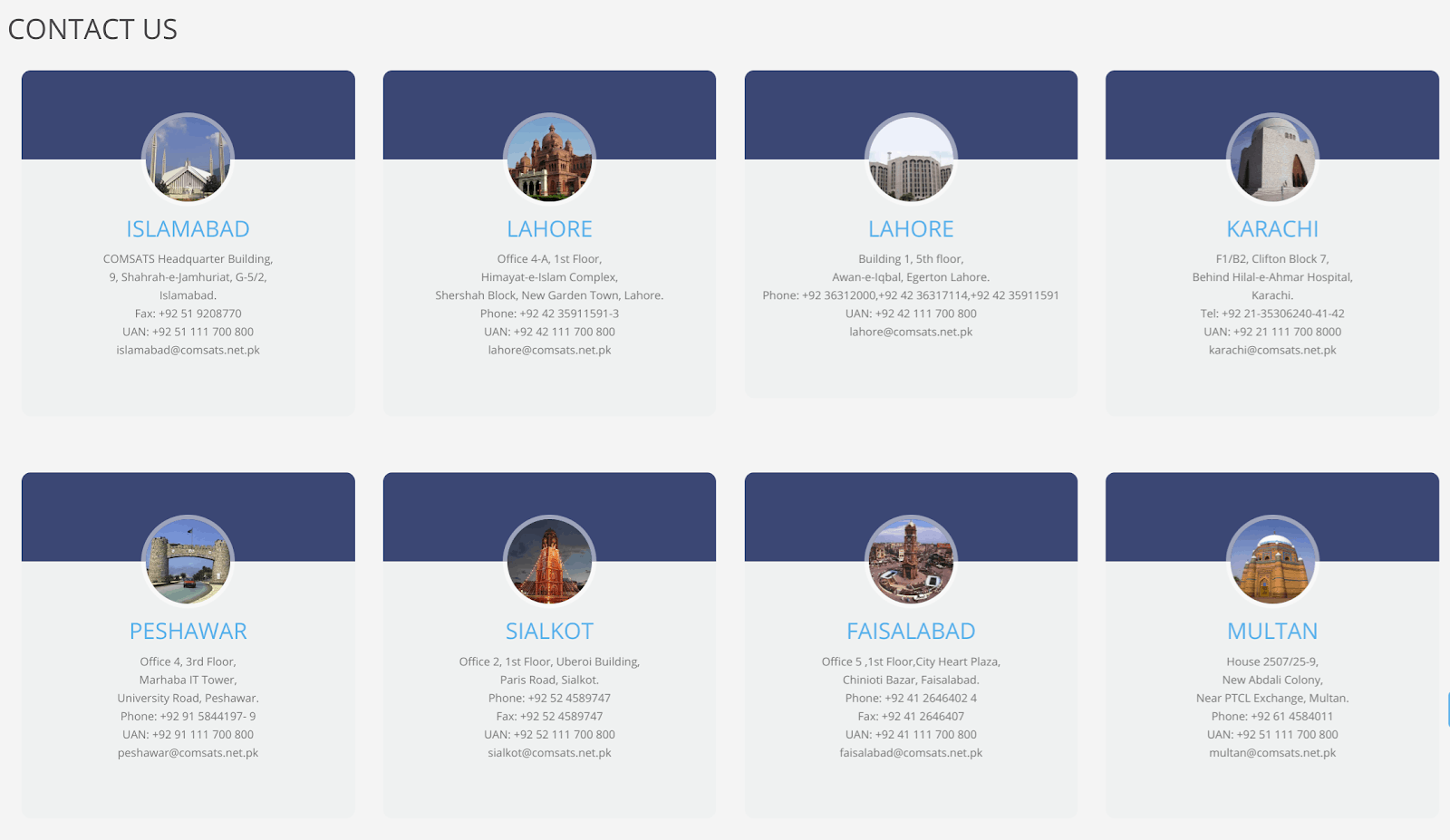 COMSATS offers shared hosting solutions for both Linux and Windows operating systems at very affordable prices. However, based on the limited information provided, it's difficult to determine the exact features and benefits included in the package.
Hosting prices are listed in Pakistani rupees on annual (and multiyear) billing terms. While there is no money-back guarantee, the vendor promises that the hosting solutions they offer will help clients reduce their hosting expenses by utilizing the latest technologies and minimizing website complexities that increase costs.
This vendor offers real-time management of your servers 24/7/365, and they employ experienced and certified consultants to help you find the right solutions to your hosting problems. But…
You can contact the COMSATS support team only via the telephone numbers and email addresses displayed on their website. There is apparently no live chat, no ticket system, no knowledge base, and no FAQs section. The promising-looking link to their "Technical Assistance Center" simply leads to a list of locations where you can get help.
How much does COMSATS Internet Services cost?
COMSATS Internet Services offers plans from $7 to $640. The price depends on which type of hosting plan you choose. You can see the updated pricing table (updated weekly) below.

Which COMSATS Internet Services plan should I get?
My recommendation is to start with a cheaper plan. You can always upgrade later on. COMSATS Internet Services can help you with the migration to a more expensive plan. The increase in visitors many times takes longer than expected and you shouldn't pay a lot of money until the need arises. Of course, your needs may vary, and you can consult with a hosting expert from COMSATS Internet Services here.

How good is COMSATS Internet Services's customer support?
COMSATS Internet Services is not ranked as one of our top web hosts. But that can also be a result of COMSATS Internet Services being a small, under the radar, hosting provider. There are advantages to a small hosting company – as a customer, you are more important to them. You can also check out our comparison of the most popular web hosting services here.