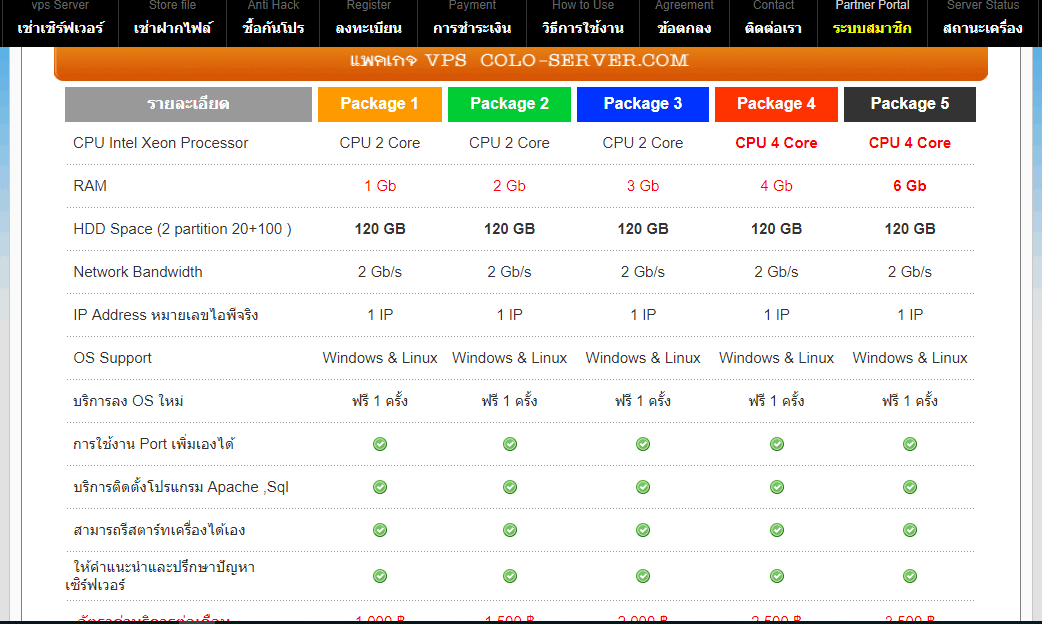 Colo-Server.com does not offer typical web hosting solutions such as shared hosting and reseller plans but instead, specializes in the provisioning of VPS servers, among other services. The web hosting company is based in Thailand and has been in the web hosting industry since 2009. The Colo-Server.com website is only available in Thai.
Features and Ease of Use
Colo-Server.com server solutions come with the following standard features:
99% uptime guarantee

Supports software such as Apache

SSH access

OS support: both Linux and Windows

Load balancer

IP addresses
Colo-Server.com server solutions are hosted under high-speed network infrastructure in a Thailand data center. The data center has been standardized with various security systems, including CCTV and 24-hour monitoring to provide safe hosting environments. 
Moreover, the data centers are equipped with backup power systems so that customers' servers can run uninterrupted in the event of power failure.
This vendor uses Dell PowerEdge servers with VMWare virtualization technology. This way, it can guarantee the reliability of its servers as well as boost the performance of its customer's websites.
Colo-Server.com virtual server solutions run on either Windows or Linux operating systems. Its VPS solutions are partitioned according to the resources included in each. The solutions are powered by Intel Xeon core processors and the RAM range is between 1GB-6GB. 
At all accounts level, all VPS plans come with 120GB HDD storage, 2Gbps network bandwidth, and one IP address.
That said, this vendor's hosting services lack significant features, such as backup services and SSL certificates, and they are run on the traditional HDD hard disk. This is perhaps due to the fact that the last time it updated its website was back in 2009.
Pricing and Support
Colo-Server.com hosting prices are quite unreasonable, especially given its hosting plans include very few and outdated hosting features. However, the hosting plans come with a service rate of monthly subscriptions. Prices are listed in Thai baht.
Colo-Server.com hosting systems offer a 99% uptime guarantee, which is slightly lower than the industry-standard uptime guarantee of 99.9%. Additionally, this vendor does not provide a refund policy with any of its hosting services.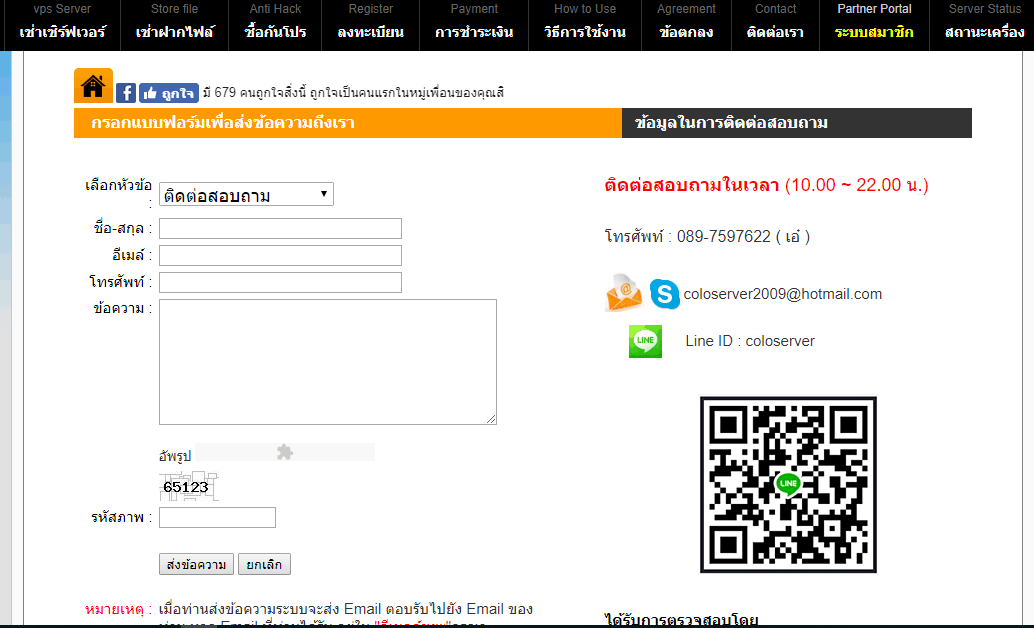 Potential customers can contact the Colo-Server.com service desk via telephone, email, or through a contact form. The vendor has also availed Line ID, where users can easily find and connect with its technical support staff. That said, the firm does not have a ticketing system or live chat support. Email contact is throught Hotmail email address. I sent my query to this address, but never got a response.
Colo-Server.com has yet to set up a knowledge base on its website.