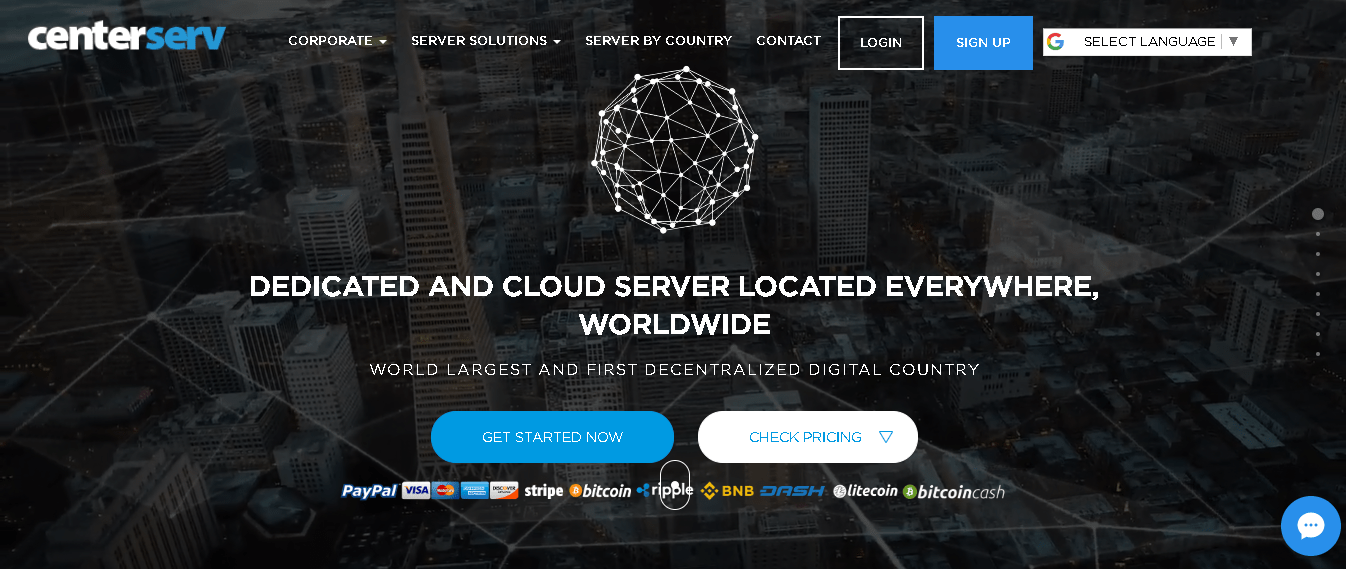 CenterServ markets itself as a global leader of managed and unmanaged server solutions. The hosting firm was established in 2002. It boasts of over
150 data center locations
across the globe from where it hosts its hosting infrastructure that takes charge of its large client portfolio. Its offerings include dedicated servers, cloud servers, AI server global networking, and remote data storage, among others. 
CenterServ, in conjunction with Google, has designed its website to make available all the languages that are listed on the Google translate platform.
Features and Ease of Use

CenterServ cloud and dedicated server solutions come with the following standard features:
Five IP addresses included

99.99 % network uptime guarantee for managed servers 

Data center with DDoS protection

Unlimited traffic at 1Gbps

24/7 KVM switch upon request

SSH access (Linux) or remote desktop (Windows)
CenterServ holds a global presence with international data center networking and cloud management. Its servers are distributed in more than 150 countries across all continents of the world. It is for this reason that this vendor has been able to successfully reach out to a large client portfolio in all corners of the world.
The hosting provider offers an excellent choice of operating systems, including: CentOS, FreeBSD, Debian, Fedora, Ubuntu, and Windows as per customer's request. Interestingly, CenterServ does not stop there. Its cloud and dedicated server services offer both managed as well as unmanaged server options to give customers the flexibility to choose what suits them.
Additionally, CenterServ offers its clients remote backup and data storage servers hosted across its data centers worldwide. The vendor also provides other server solutions, such as Internet Radio, Multiple Remote Desktop, VoIP Server, Emailing server, 1GBPS server, 10GBPS server, HA Cluster, VPN Server, and OpenStack.
Pricing and Support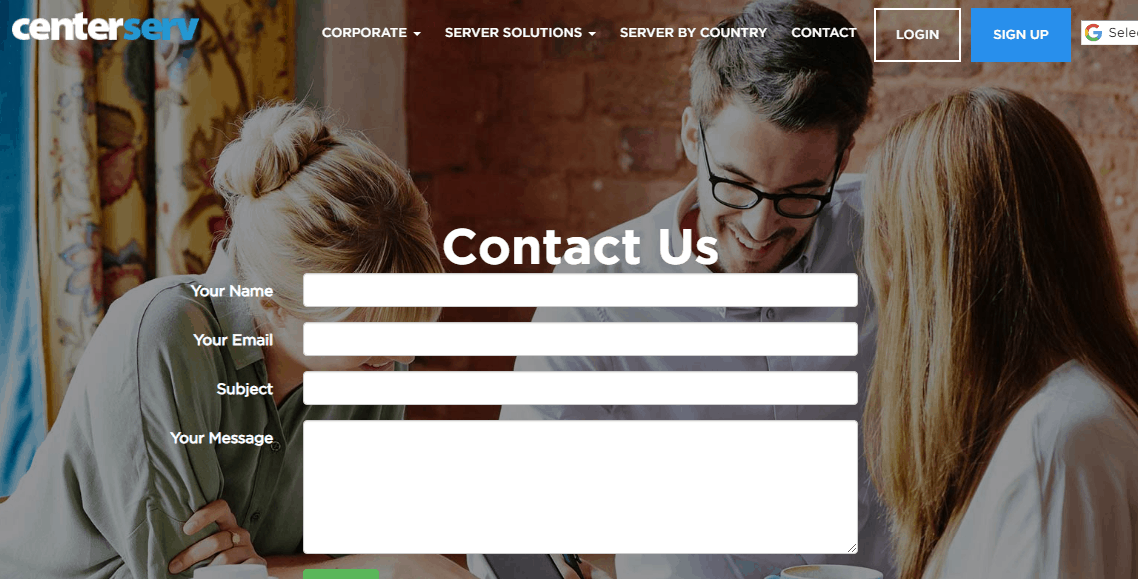 CenterServ server solutions don't seem far fetched and their prices are in line with what you would expect from a server service provider. Users can select the billing cycles of their choice, that includes monthly, quarterly, semi-annual, and annual subscriptions. Prices are listed in over 30 currencies but the plans are advertised in U.S. dollars.
Some of CenterServ server solutions offer a 99.99% uptime guarantee while others guarantee 100% server availability. Moreover, the vendor's web hosting solutions come with 14-day money-back guarantee.
Support is available through two means: live chat and ticketing system. The vendor has not availed telephone or email support. 
Disappointingly, the CenterServ knowledge base is empty, with no articles.