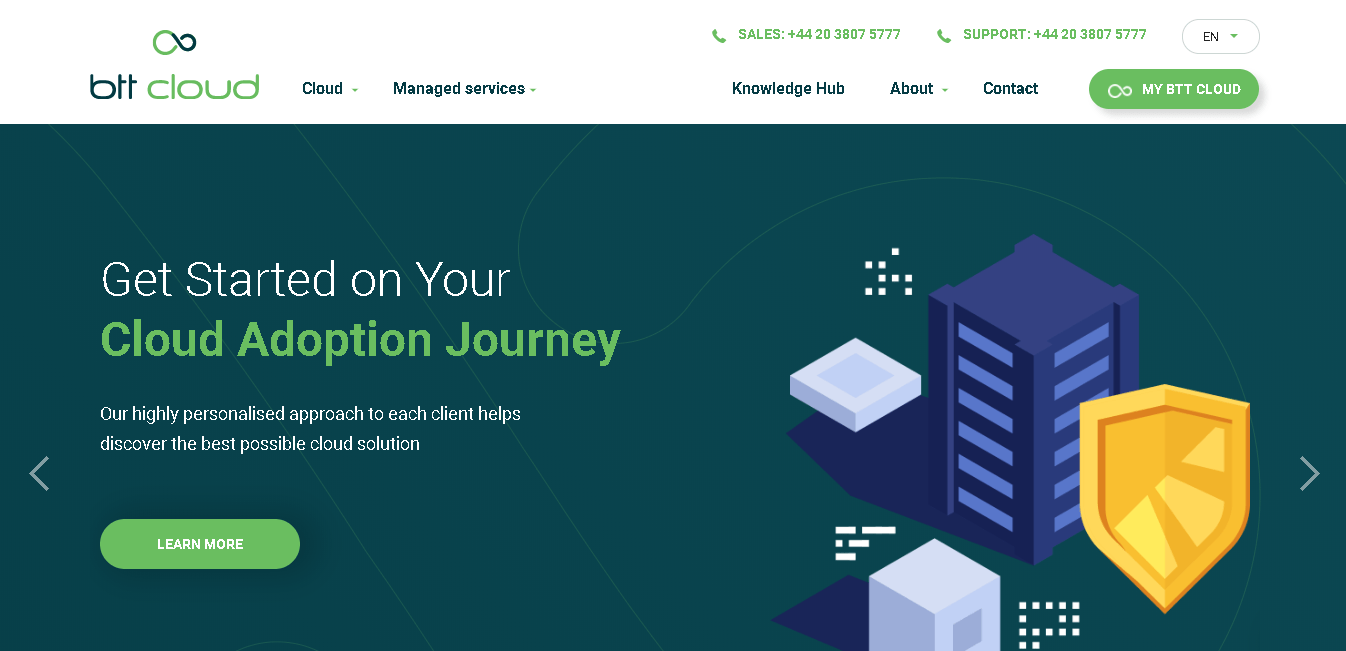 BTT Cloud is part of the privately held Lithuanian BTT Group that was founded in 2007. This company also has offices in Norway and the Netherlands, and more than 23 data center locations worldwide.
Its elegant website is viewable in both Lithuanian and English.
Features and Ease of Use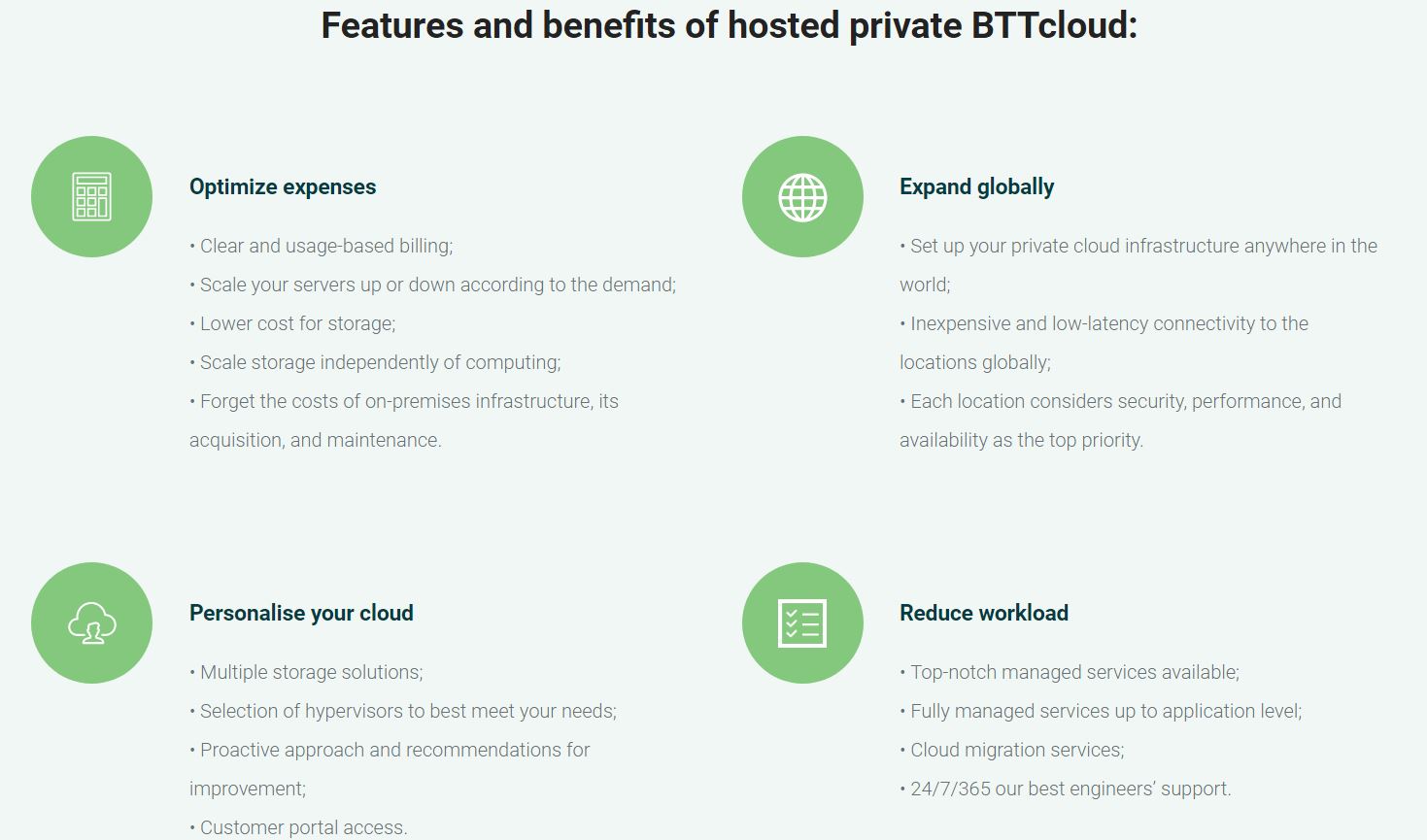 If you're looking for shared, VPS, or reseller hosting, you're looking at the wrong company. BTT Cloud focuses on scalable cloud solutions, colocation services, and dedicated servers.
One of the best things about cloud hosting is its flexibility compared to other hosting solutions such as VPS. It gives you access to more scalable resources and eliminates the risk of slow speeds since you use the resources of more than just one server. When you pick a private managed cloud service, you can choose from VMware, Hyper-V, or KVM hypervisors.
If you're looking for dedicated server management services, BTT Cloud can provide you with the load balancers, storage, and solid infrastructure you need to boost your business applications and cut the cost of human resources. If you have your own servers, this company can offer colocation services with the peace of mind of managing all your data center requirements, including equipment, servers, and firewalls.
Pricing and Support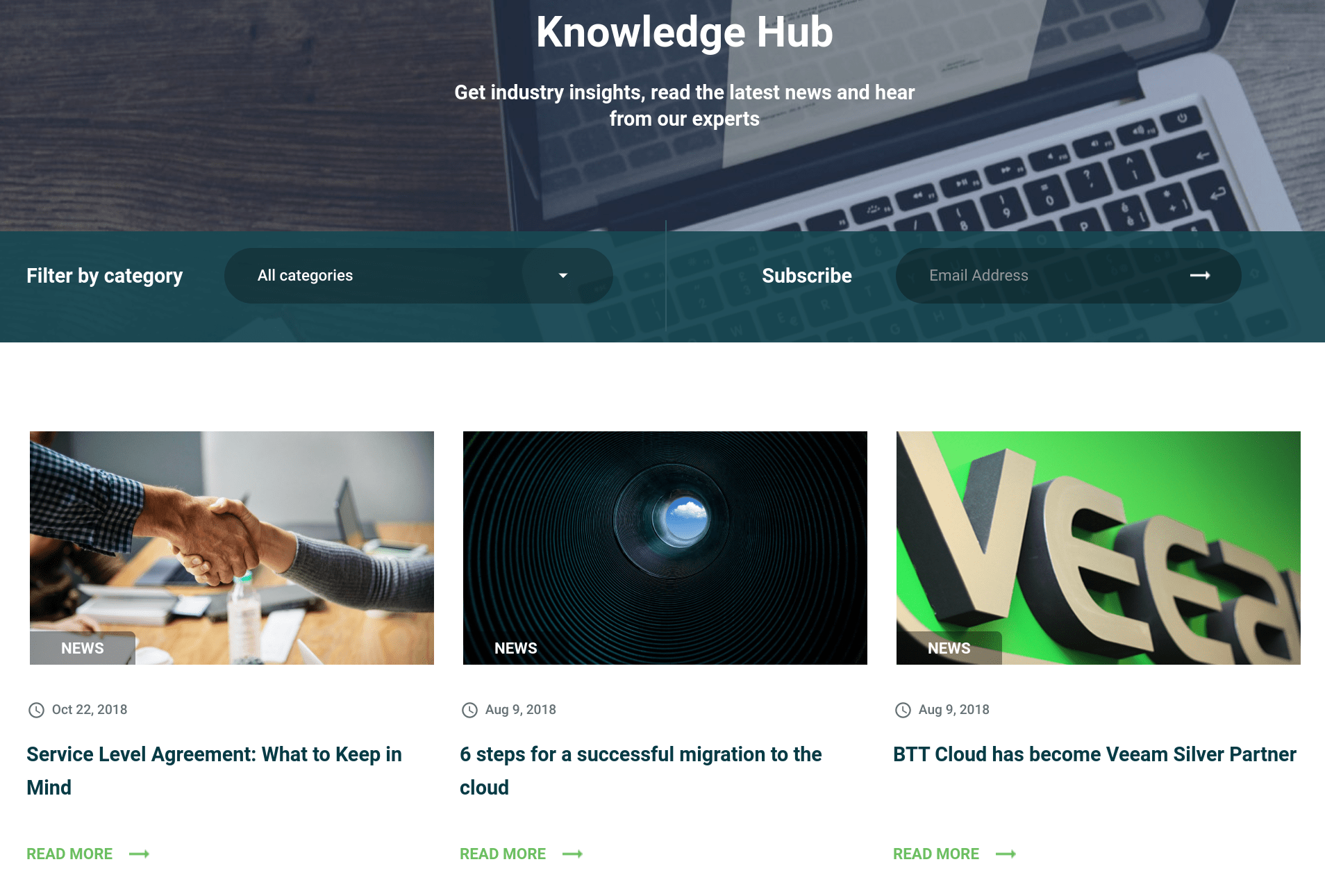 As is typical for managed services providers, BTT Cloud doesn't advertise prices on its website and doesn't tell us anything about its billing system, payment methods, or refund policy. So, you'll have to contact the company, which you can do by telephone, ticket, or email. Signed-up customers supposedly get 24/7 support, and I can see that TeamViewer remote support is also available, but the Knowledge Hub looks more like a blog than a traditional knowledge base.