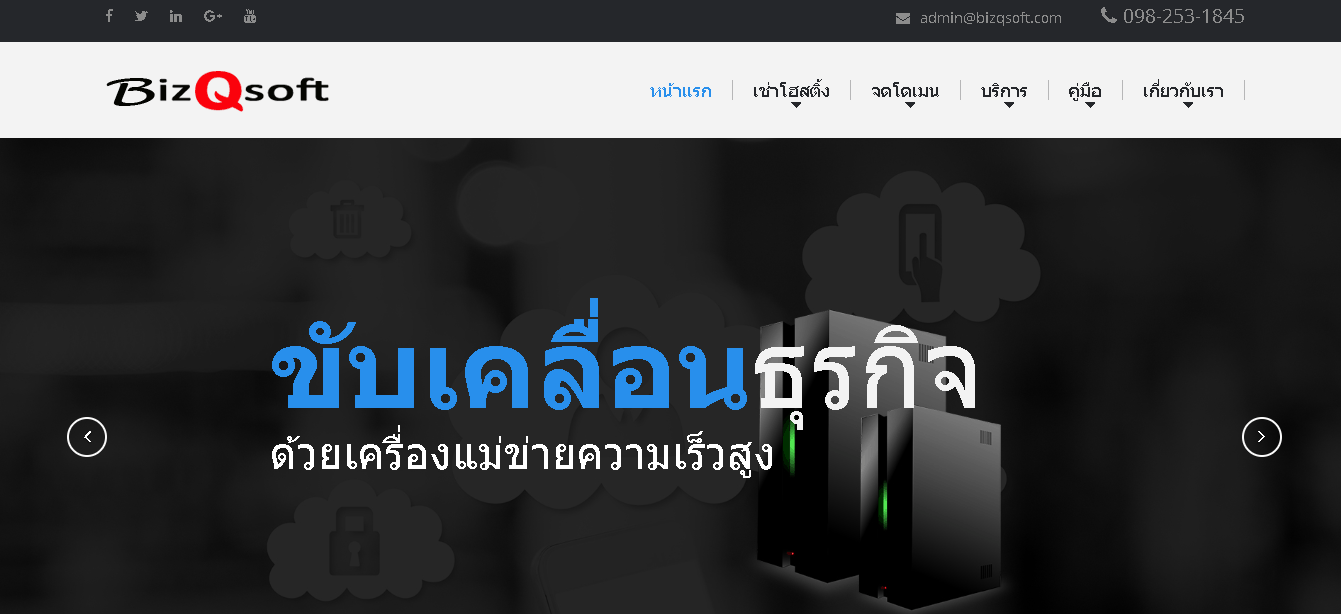 BizQSoft is a web hosting company based in Thailand. Founded in 2012, the hosting company's main aim is to offer high-quality services to business enterprises in the Thai market and beyond. Its offerings include shared web hosting, domain name registration services, E-commerce solutions, and email hosting.
The BizQSoft website is only available in Thai. However, the website is not compatible with all types of browsers; I had to disable my antivirus protection as well as clear my browser's cache for the website to respond.
Features and Ease of Use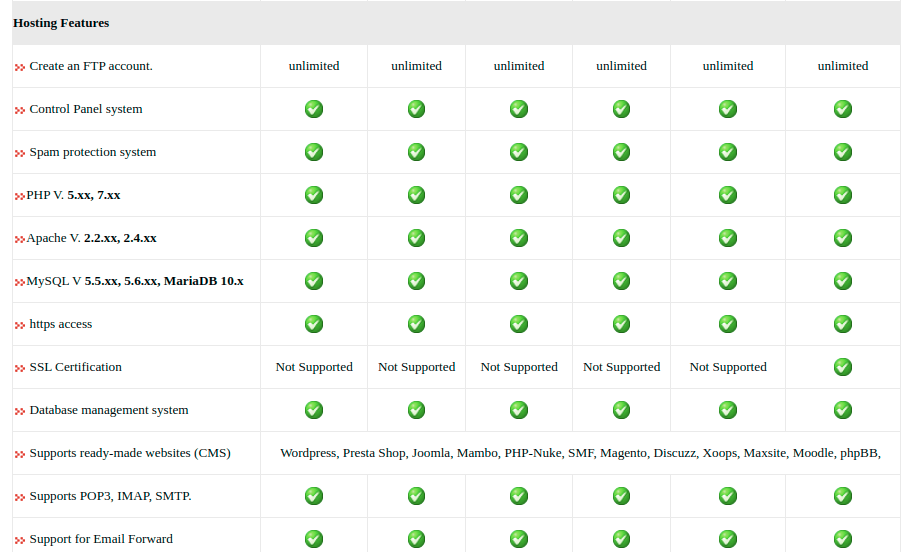 BizQSoft offers a good mix of web hosting packages that incorporate the following standard features:  
Anti-spam system

Unlimited amount of data entry and exit per month

Unlimited number of domains

Unlimited MySQL databases

PHP: versions 5.xx, 7.xx

Free installation service fee

Support Apache servers v2.2.xx, 2.4.xx
BizQSoft web servers are co-located at CS LoxInfo data center, one of the largest data centers in Bangkok, Thailand. The data center is connected to the fastest internet connectivity from international backbones, which means that its client's websites can be viewed from anywhere in the world without experiencing slow uploads.
This hosting company uses enterprise-grade servers with Intel Xeon CPU processors with RAID control hard disk. However, the servers are powered by the traditional HDD hard drives that provide much less performance and storage power than its counterpart SSD storage servers.
The vendor's shared web hosting solution is divided into six packages: Plan1, Plan2, Plan3, Plan4, Plan5, and Cloud hosting. At all account levels, the plans include unlimited FTP accounts, MySQL databases, and HTTPS access, and are powered by the DirectAdmin control panel.
What's more, this hosting provider performs automatic daily data backups, and customers can rest assured that their website data and files are safe and secure from loss.
I found the BizQSoft website to be insufficient with a very poor design. Certain aspects of the website could not fully translate into English, even after I tried using Google Chrome's translate feature. Also, it seems like the last time the website was updated was over five years ago with the copyright footer reading © 2013.
Pricing and Support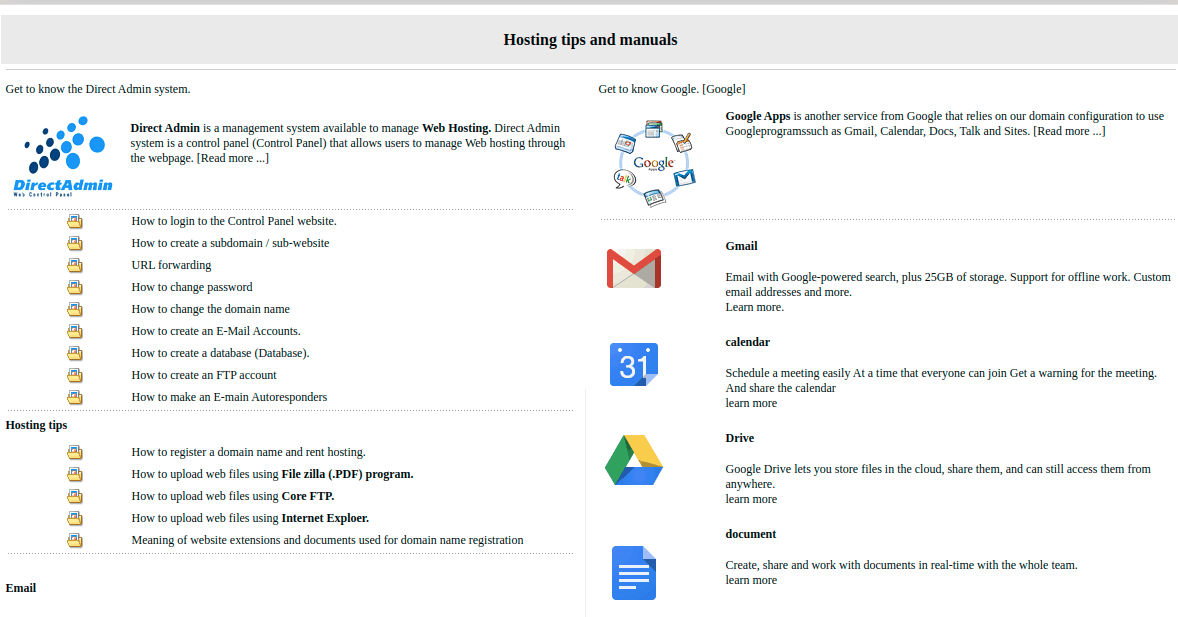 BizQSoft web hosting packages are affordably priced and well balanced with a mix of great features. However, the hosting plans come with inflexible billing cycles that require clients to commit to a minimum contract of one year. Prices are listed in Thai baht.
The hosting company boasts of powerful systems that rarely experience downtime and it commits to an uptime guarantee of 99%. Nonetheless, its uptime guarantee policy seems to fall short of the industry-standard uptime guarantee of 99.9%. None of its web hosting services include a return policy, either.
The BizQSoft support desk is available 24/7 and customers can reach out to them via telephone, email, live chat, or through a contact form. Unfortunately, I did not come across a ticketing system.
The BizQSoft website has a fairly detailed knowledge base, as well.