While BigBox Host has not been in the web hosting business for as long as the majority of its competitors, it has quickly become one of the most sought-after companies in this niche.
The company has offices in the United States and India.
They aim to provide excellent website hosting solutions at reasonable prices. The BigBox Host website is available in English.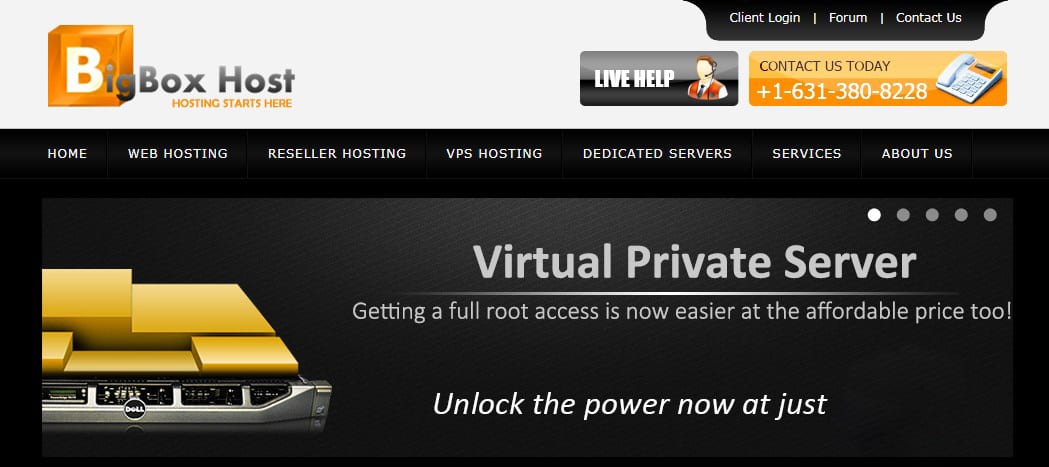 Features and Ease of Use
BigBox Host offers fast, affordable, and reliable web hosting solutions that include the following features:
Easy to use cPanel
296+ scripts available
99% uptime guarantee
Instant setup and activation
The following are some of the features that have helped BigBox Host grow fast in a relatively short time span:
One-click auto installer – BigBox Host includes a one-click auto installer in its hosting packages. This makes it easy to add scripts like Magento and WordPress and saves you time.
BigBox Host CDN – BigBox Host has partnered with CloudFlare to further accelerate the performance of the websites it hosts. The company delivers this free CDN solution to help customers protect their websites as well as improve their performance.
Several data centers with powerful data servers – BigBox Host has a network of powerful servers located in a number of data centers the world over. The company takes great care in selecting a data center partner to ensure that all the data centers used for hosting customer websites maintain the highest industry standards.
Pricing and Support
BigBox Host website hosting solutions are quite cheap. Its hosting services include free account transfer and a 30-day money back guarantee, no questions asked. The company has a noteworthy commitment to providing the best hosting services at pocket-friendly prices. All the same, they offer no free web hosting nor does it have a free trial period for any of its web hosting packages.
BigBox Host offers its customers two support options: self-managed support and managed support. If you have the expertise to self-manage, you can take the responsibility for running your allocated VPS through the BigBox support team will still be on standby in the event that you need some extra help. The managed support option means that the BigBox Host support team is responsible for all the day-to-day monitoring and running of your allocated virtual servers, including safeguarding your website from security threats. The BigBox Host technical support team provides 24/7 customer support via live chat, a ticketing system, and phone. In my experience, all three support channels work and the vendor's support team is both professional and resourceful.