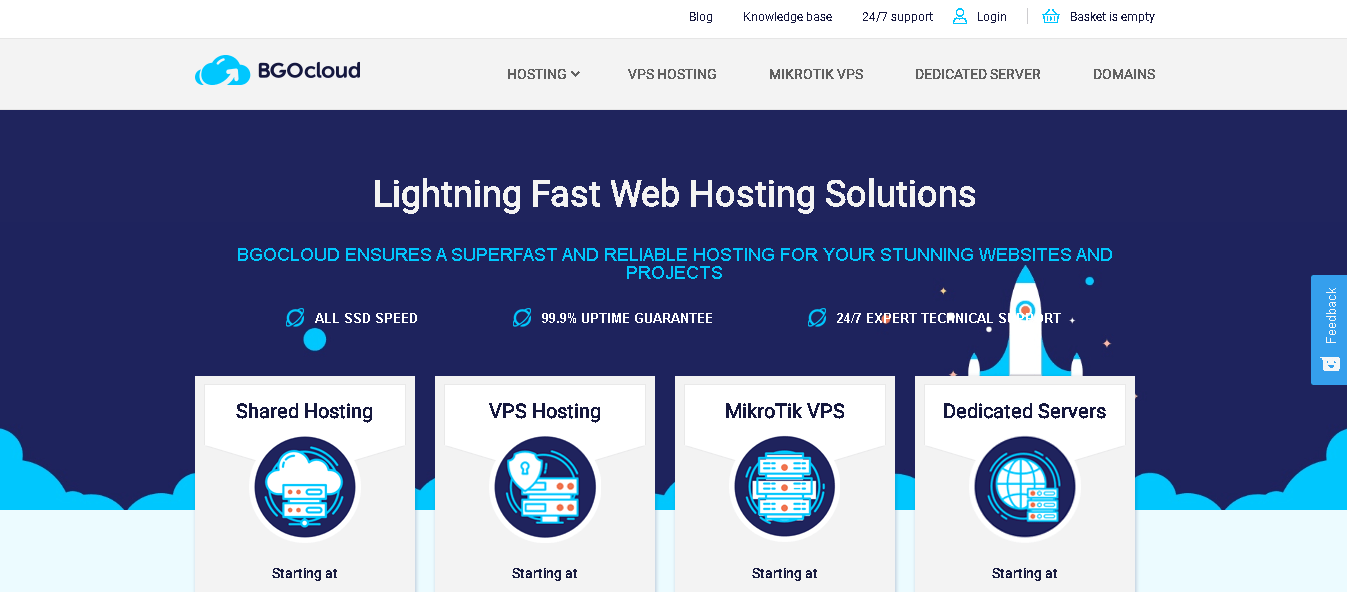 BGOCloud operates under BGOCloud ltd and its corporate headquarters is in Sofia, Bulgaria with an additional location in London, U.K. The Bulgarian company is in the top 10 largest web hosting companies in Bulgaria with a
market share of 2.93%.
Rated 10/10 by most of its users, the hosting firm markets itself as one of the most reliable hosting companies locally and abroad, as well. Its offerings are web hosting services, WordPress hosting, VPS, and dedicated servers. It also registers domain names.
Features and Ease of Use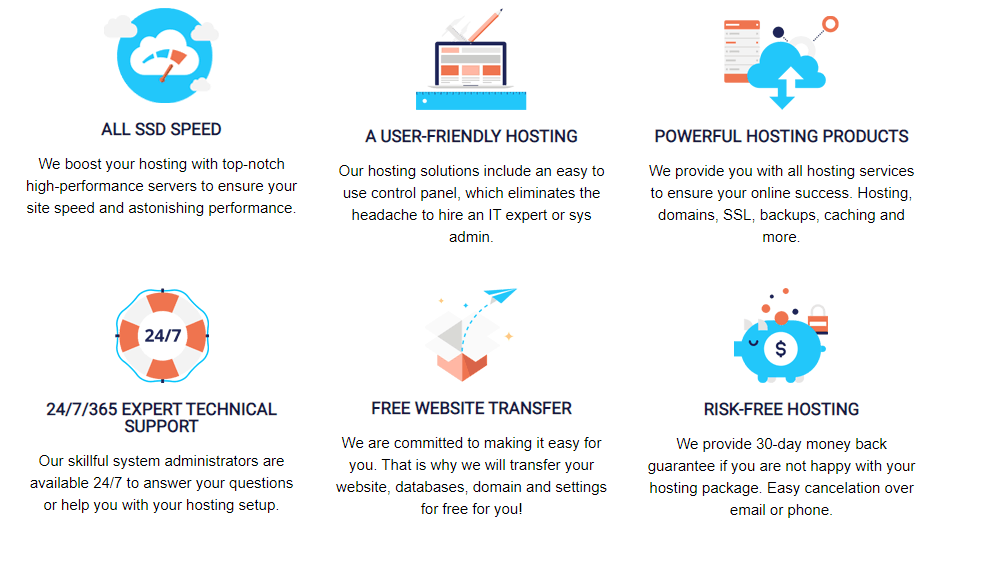 When building a website, start with the domain name. This hosting company provides users with an array of top-level domain names (TLDs) and generic top-level domains (gTLDs) for them to be in a better position to select the best names for their websites for a unique online identity. The setup process is easy, and once you open an account, you get access to the following standard features:
Up to 100,000 monthly visits

Free domain names

Easy one-click CMS installation

Free IP addresses

Free website builder

Free Cloudflare CDN

cPanel control panel
BGOcloud advertises itself as a perfect web hosting provider with an exceptional hosting experience, thus enabling the vendor to invest in state-of-the-art infrastructure for highly reliable hosting services to fully meet the needs of your business. Its hardware infrastructure is in a secure environment in Sofia, Bulgaria.
The vendor's hosting services are all hosted on high-performance SSD hard drives ensuring your site loads quite fast for easy access by your site visitors. Its shared hosting makes use of the CloudLinux OS file system with CageFS that makes complete account resource isolation. This means that you don't share resources with other users, leading to faster execution of your servers. 
This hosting company ensures daily automatic backups of its customers' servers, providing you with the peace of mind that your databases and files are safe and secure from loss in the event of any unfortunate incidents. Additionally, all dedicated servers, cPanel hosting, and VPS plans include free IPv6 addresses for our valued customers.
Pricing and Support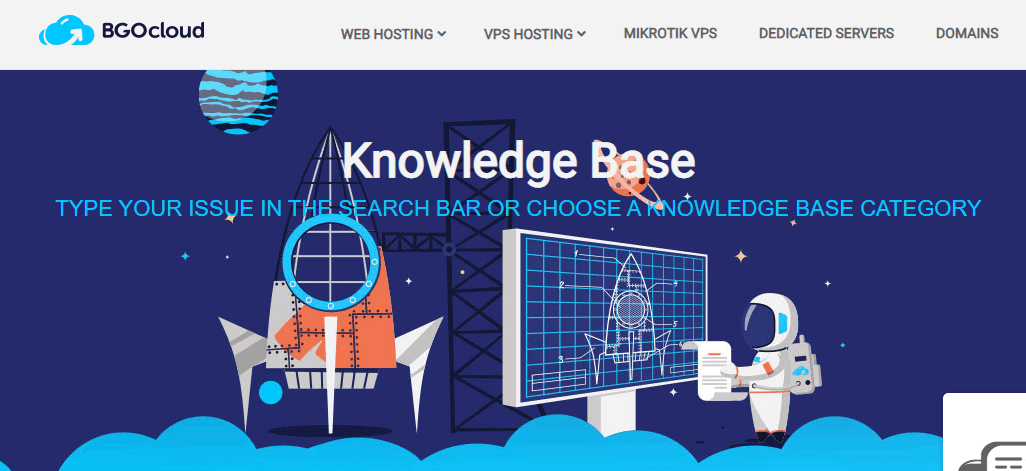 Not long ago, BGOcloud reduced its hosting costs, making them appealing even for individuals with very tight budgets. Moreover, first-time customers get 30% off of their first orders with BGOcloud. The hosting solutions are offered with several billing cycles: monthly, semi-annual, and annual subscriptions. Prices are listed in U.S. dollars.
The hosting company offers a risk-free 30-day money-back guarantee and guarantees an uptime server availability of 99.9%.
To reach out to BGOcloud customer service, clients can do so via telephone, email, or through a contact form. You can also leave a message via their online platform. That said, the vendor does not seem to have a ticketing system. 
The support staff is available round-the-clock to help customers solve any problems that they might be experiencing.
For self-support resources, check out the knowledge base or browse through the blogging area.