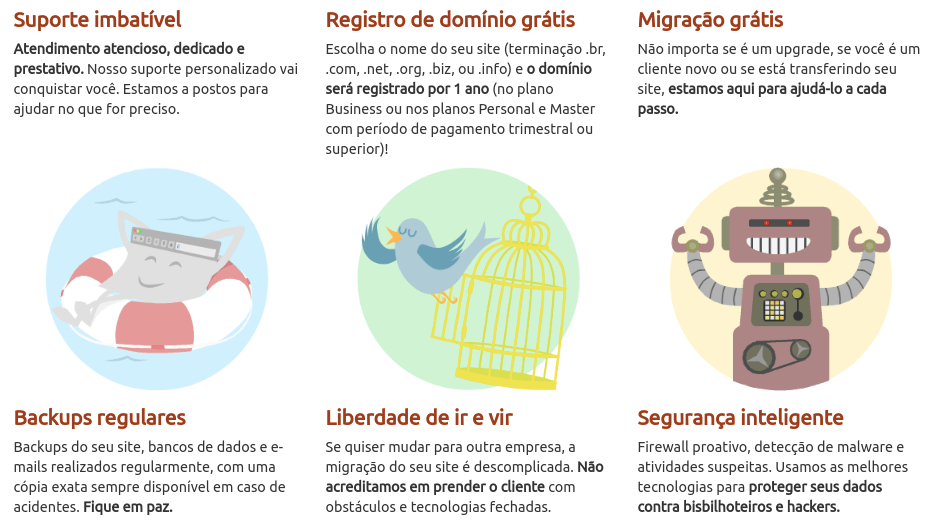 Bem-vindo.net is a hosting provider that was founded in 1999. The hosting company markets itself as being committed to excellence in hosting services backed by maximum resources for entrepreneurs in Brazil and beyond. It offers shared web hosting, SSL certificates, web design, and domain name registration services. The Bem-vindo.net is only available in Portuguese.
Features and Ease of Use
Bem-vindo.net website hosting solutions come with the following standard features:
PHP 7.1 support

Free domain name

Free SSL certificates

MySQL databases

Softaculous script installer

Website builder

Custom DNS servers

cPanel control panel

Regular backups
Bem-vindo.net uses robust infrastructure with the latest technological advances to provide a stable and secure hosting environment for its client's websites. Its servers are housed in a high-end data center located in Houston, Texas, in the United States. The data centers are equipped with thousands of servers connected directly by 14-gigabit links powered by network backbones of six different internet providers in the world.
The Bem-vindo.net web hosting infrastructure also includes powerful hosting tools, including the latest versions of PHP, Perl, Python, Java, Ruby, MySQL databases version 5.6, and PostgreSQL. This offers the security and time tested internet systems for high reliability.
With Bem-vindo.net hosting solutions, your website is guaranteed protection and safety from viruses and online hackers. The hosting vendor has deployed intelligent security measures, including a proactive firewall for malware detection and any suspicious activities on its client's websites. In addition, the hosting provider offers regular data backups that are taken daily with an exact copy always available in case of a disaster.
Pricing and Support
Bem-vindo.net hosting solutions are quite expensive, yet come with considerably high discounts starting from 20%. The hosting plans come with flexible monthly billing cycles, including monthly, quarterly, semi-annual, and annual subscriptions. Prices are listed in Brazilian real.
Bem-vindo.net advises potential customers to choose a vendor that offers high uptime guarantee stating "the closer to 100%, the better" but does not seem to commit itself to an uptime guarantee. The vendor offers a 10-day free trial period after which if dissatisfied with its hosting services, you can get your money back.
Customers can contact the vendor's technical support staff via ticketing system, contact form, or live chat. Unfortunately, the company does not seem to offer telephone support. I found a support email on its Facebook page, but could not locate any mention of a support email on its website.
I emailed the support team with my query, but all I got was an automated response. Unfortunately, the vendor never addressed the issues I raised in my email.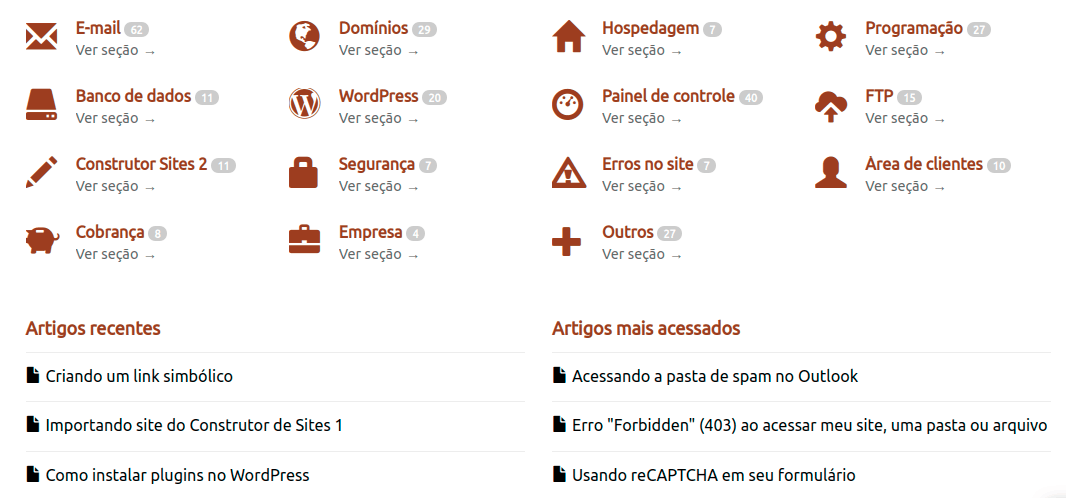 Thankfully, Bem-vindo.net has a fairly detailed help center with a good number of tutorials to mitigate the lack of customer support response.