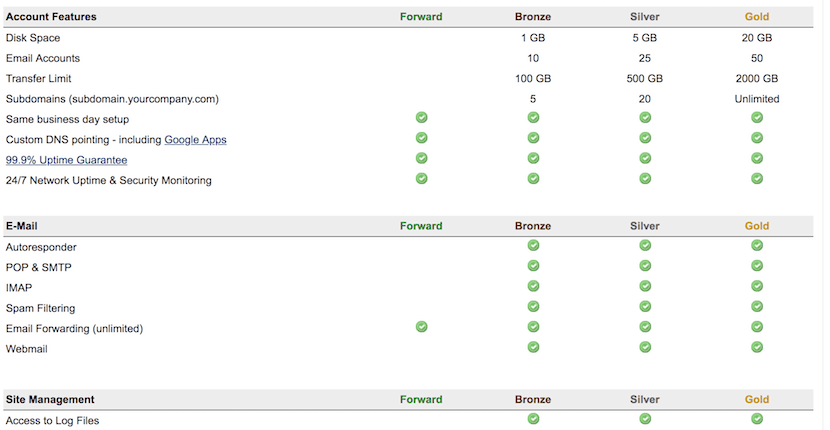 Founded in 1998 and located in British Columbia, Canada, BC Web offers shared web hosting along with other computing, cellular, and photo services. Shared hosting includes same business day setup and a 99.99% uptime guarantee backed by an SLA.
Features and Ease of Use
BC Web offers hosting plans which include:
Same business day setup
99.99% uptime guarantee
Webmail
MySQL
PHP
Support for WordPress
BC Web offers four levels of hosting plans: Forward, Bronze, Silver, and Gold. The Forward plan is simply an email and domain forwarding service. For website hosting, the Bronze plan includes 1GB disk space, 100GB of monthly data transfer, 10 email accounts, and five subdomains. The next level up, the Silver plan, includes 5GB disk space, 500GB of monthly data transfer, 25 email accounts, and 20 subdomains.
Users needing more data may opt for the Gold plan, which features 20GB disk space, 2000GB of monthly data transfer, 50 email accounts, and unlimited subdomains.
Hosting customers can add-on Google apps, which can be customized by BC Web to match the customer's branding. Apps available include: Google Calendar, Documents, Email, and more. Training is available by request.
Customers looking to setup an online store may only have interest in the Gold plan, as the Bronze and Silver plans do not have support for online payment gateways or secure transactions. The Silver plan does support a shopping cart, however with no payment option, there may not be much of a use to this feature for most users.
General computer training and support is offered by BC Web. Customers can book a one-on-one training session or sign up for one of the Mac courses offered. Course topics include internet and email, digital photography, iPhoto, and iTunes.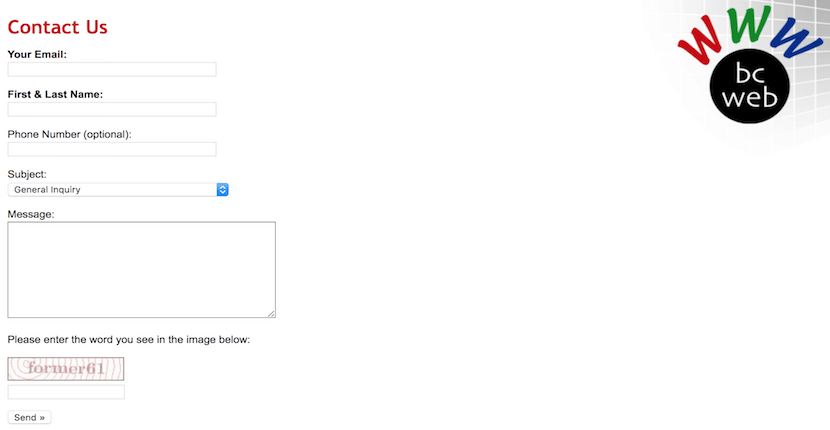 Pricing and Support
Pricing for BC Web hosting plans is higher than average, especially when considering the features included. The Bronze plan is closer in price to similar plans from other Canadian providers, however the Silver plan is priced around 50% higher than average and the Gold plan costs 200%-300% more than similar plans found elsewhere. Compared to international providers, these plans are even more expensive, relatively, as many global providers offer high levels of service at much lower rates (making these rates more than double what can be found elsewhere).
Hosting plans are available on a quarterly, annual, biennial, or triennial basis with a discount for longer term lengths. Looking at the Bronze plans, compared to the quarterly term, the annual plan yields a 15% discount, biennial yields a 23% discount, and the triennial plan yields a 28% discount. Payment for the Forward plan is only available on an annual basis. These discounts are available at the time of this article being written.
Customer support is available through telephone, web contact form, or fax. I contacted customer service with an information query, but I didn't receive a response in the few days leading up to this review.