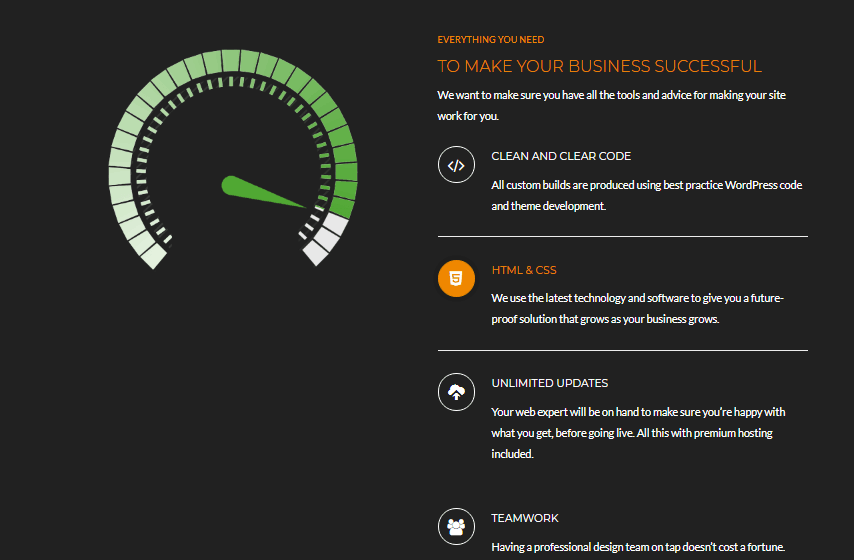 Atelier Hosting is a managed WordPress provider based in Helsinki, Finland. The brand's offerings are targeted to individuals and businesses that want to establish a web presence. Customers can choose a plan that allows the brand to design the WordPress website from scratch or choose only domain registration and site hosting. Atelier Hosting can also deliver WooCommerce implementation if you'd like to have an online store as part of your website.
Features and Ease of Use
Some of the features available on Atelier Hosting include:
Managed WordPress Hosting
Managed Updates
Fast SSD storage
FTP accounts
Weekly Backup
Caching
Malware scans
Free SSL
Free CDN
Atelier Hosting's data centers are in the United States and Netherlands. The hosting plans are divided into two groups: standard WordPress hosting and managed WordPress hosting.
The plans available on the managed WordPress hosting include Smallpress, Businesspress, and Propress. The features across all three plans are similar. The main differences are in the allocated SSD space, bandwidth allocation, and number of emails allowed. Customers on any of these plans get automated site and plugin updates, as well as protection against malware attacks. The brand promises a free fix in the event of a malware attack.
The second group of hosting plans is divided into AH! Small, AH! Big, and AH! Bigger.  These plans are for customers that want Atelier Hosting to design and develop a WordPress site for them. The plans contain similar features as the first group. The main differences are in the design and development section. Customers that purchase the AH! Small plan get a website with four pages and a basic sitemap while those that choose AH! Bigger get unlimited pages and a complex sitemap.
The websites are designed with clean and clear HTML and CSS, and the overall package comes with search engine optimization out-of-the-box.
Atelier Hosting's customers can register new domains and transfer existing domains from existing providers.
Pricing and Support
Atelier Hosting offers expensive plans, and customers can opt for the yearly billing cycle as the shortest available option. Only those with a significant requirement for these plans will find the costs of an annual managed WordPress subscription with this brand justifiable.
Prices are in euros, and there are many payment options available, including credit cards and PayPal.
The brand does not offer free domain names to customers, but includes a free SSL encryption with all purchases. There is no uptime guarantee, no free test period, and no refund policy.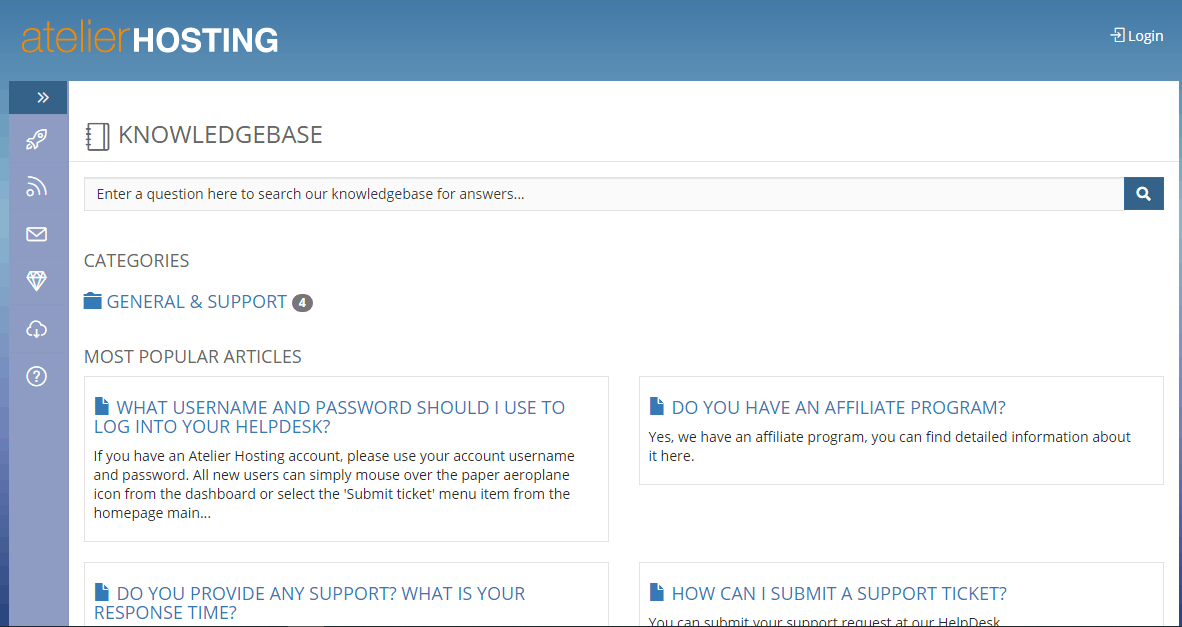 Atelier Hosting claims 24/7 support through email, online chat, support tickets, and on the phone. However, the online chat function is offline most of the time. That said, the vendor did respond to my email query.

The knowledgebase page is lacking and doesn't seem to respond consistently.