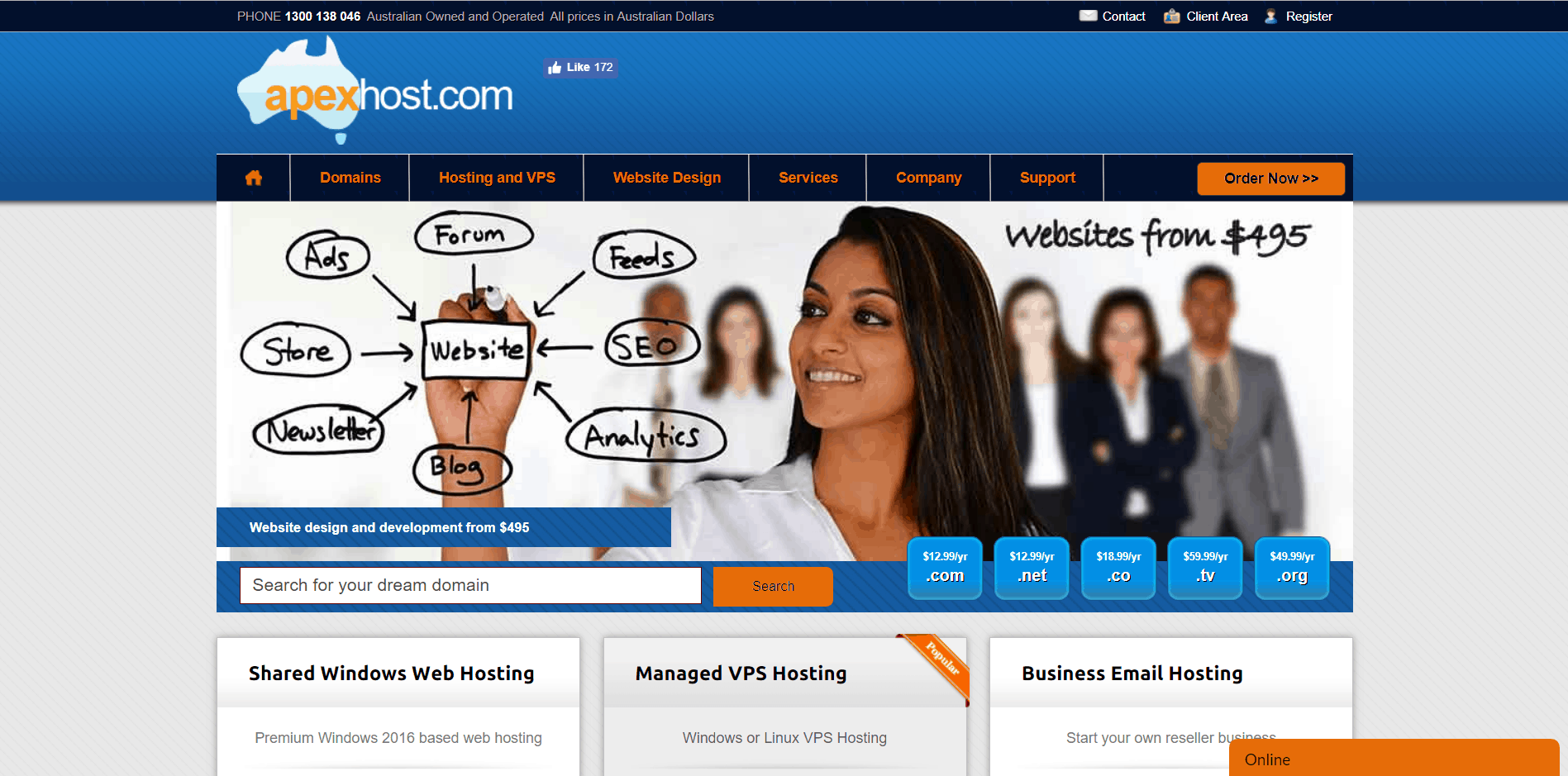 David Hutchison founded Apexhost in 1999 when he had a hard time finding a reliable hosting provider. This means that
uptime and availability have always been one of their primary focuses and they guarantee 99.99% uptime
. Still headquartered in Melbourne, they are now one of Australias top hosting providers with a wide range of products and services. Their Datacom datacenter is in Melbourne..
Features and Ease of Use
You won't want for much when it comes to the essentials of website hosting with Apexhost. With Apexhost you can:
Register or transfer a domain or get a free .au domain with a plan
Purchase an SSL certificate
Set up email hosting
Use a control panel to manage your hosting (mostly cPanel)

They also provide a number of services and features of which some are free or charged based on your type of hosting. They will support you in creating and managing your web hosting solution:
Website Creation: Apexhost provides a free website builder in their "Trendy Website Builder". It comes with a number of tools and features like mobile responsiveness, online store building, templates, etc.
Website Design: You can hire a pro web designer through Apexhost to help you build an attractive and functional site for your hosting solution.
Integrations: Almost all products come with the cPanel console. Others come with software like WordPress, Softaculous/Fantastico, Magento, etc.
Pricing and Support
Apexhost has no less than six types of hosting to choose from, each with their own set of pricing plans. Their web hosting suite has the most variety with five pricing options. All plans come with a "no questions asked" full refund within 30 days as well as support.
Web Hosting: Almost all the features of these plans tier up as you go to a higher pricing option. The most important differences are that you get unlimited bandwidth and a backup scheduler from the third pricing plan upwards. Limits are suitable for those who only need relatively basic shared hosting.
Reseller Hosting: There are three options that differ in disk space (5 GB to 20 GB), bandwidth (100 GB to 200 GB) as well as accounts (25 to 75). Importantly, you get unlimited subdomains and your choice of environment.
Virtual Private Server: You can choose from four configurations that vary in the number of CPUs, amount of RAM, and bandwidth. They also offer managed VPS options with higher resources.
cPanel/WordPress Hosting: These are built on Linux machines with the cPanel hosting manager and Softaculous script installer. WordPress is also pre-installed. Prices and features are similar to web hosting.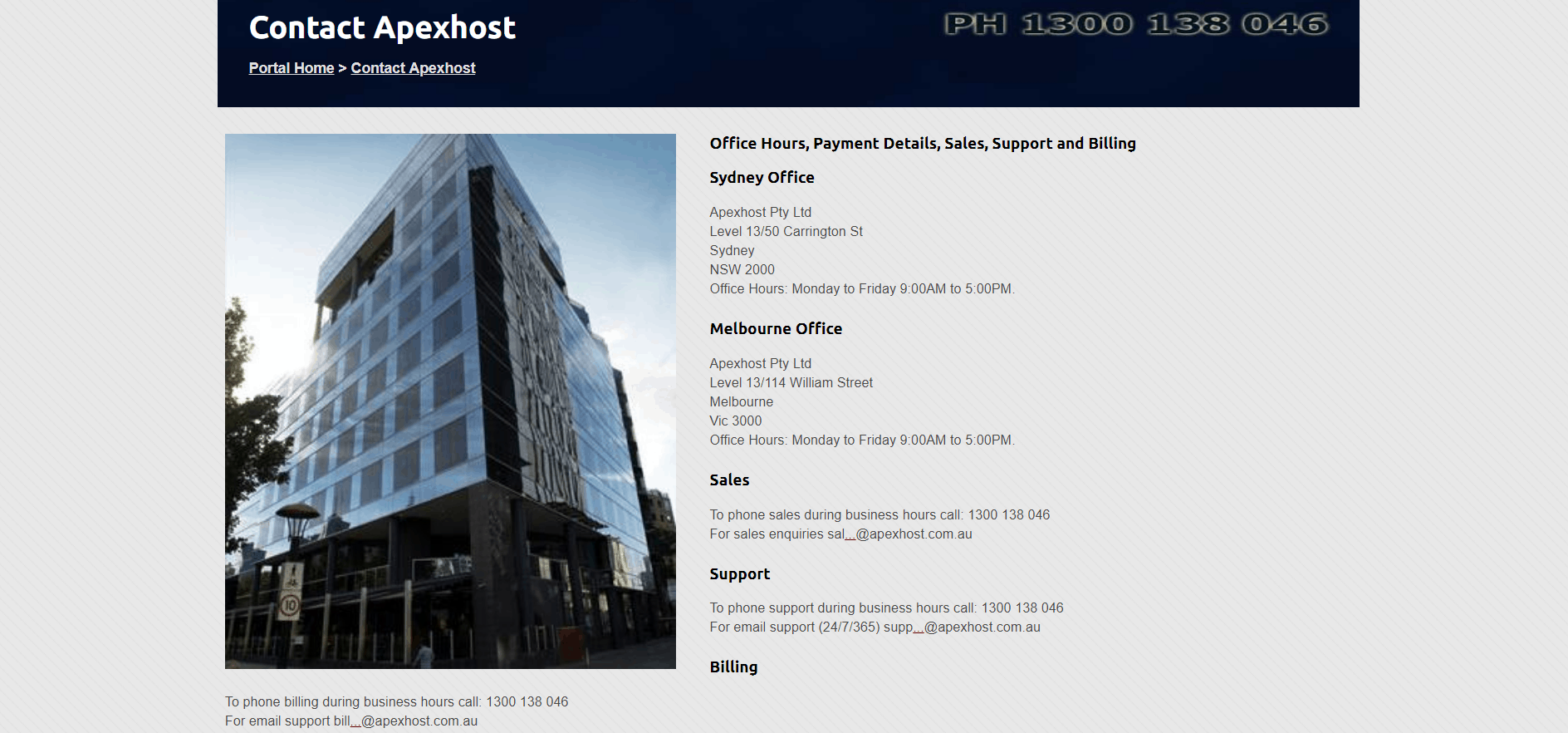 Support queries are mainly handled via a ticket system in the client area they provide. However, you can also contact them via email or phone. They are presently experiencing some difficulty with call-ins and if you find that that is the case, you are advised to use their email. There are also extensive resources in the form of a knowledge base. They also regularly provide announcements as well as a continuous feed of their server status.