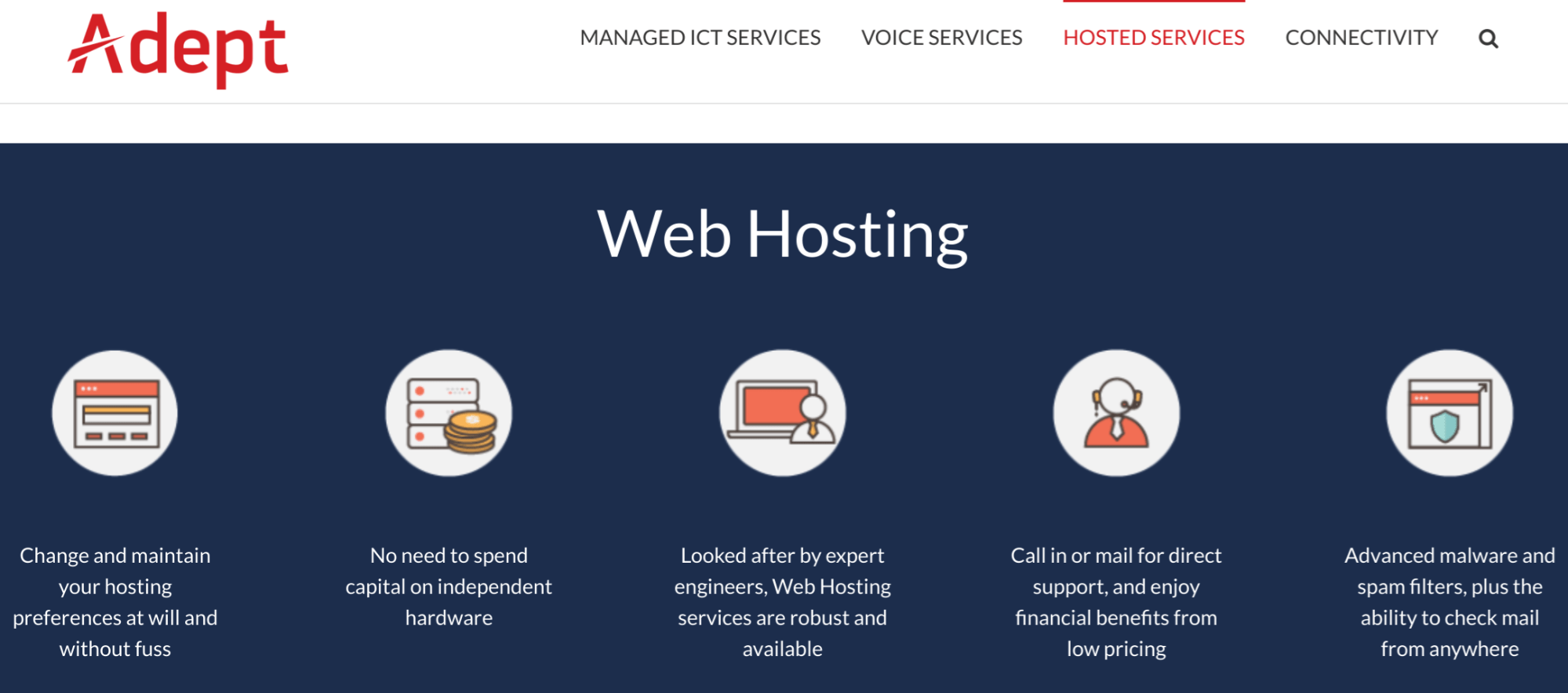 To compare the best web hosts, we hosted the same WordPress website on each one and tested performance, customer service, and value for money.
Check out the results here.
Adept has been providing information and communication services in South Africa since 1996. The company has an English language website and an active Facebook page with more than one thousand followers.
Features and Ease of Use
Adept sells much more than merely hosting services, but focusing in on their hosting plans reveals the following core features:
Manually configured backup schedules
One free .co.za domain name for one year
Up to ten domains
SSL certificates available
From 1.5GB to 12GB server disk space
From 3GB to unlimited monthly data transfer
Using a South African data center, Adept has a fully redundant infrastructure with fiber connectivity that is IPv6 compatible. You can choose between Windows and Linux to run on robust Dell and Cisco hardware.
The shared hosting plans have malware and spam filters, and they come with FTP accounts, MySQL databases, and website statistics; all accessed via the popular cPanel control panel. But beware that these are basic plans with limited features and no add-ons. As already mentioned, the widely-used cPanel control panel is enabled so that clients to self-manage their websites.
If you want to scale up from shared hosting, you can opt for virtual servers that run on SSDs for disk read/write speeds up to ten times faster than traditional hard disk drives. It's not clear if the aforementioned shared hosting plans run on SSD or HDD.
Adept doesn't advertise an uptime guarantee, so I can't comment on their availability, but I can tell you that I couldn't find any negatives reviews about the company.
Pricing and Support
Adept's prices are high considering the limited number of value-added features. You need to buy your own SSL certificate and pay VAT on top of the advertised prices. There is no money-back guarantee and no free trial, so the only real bonus is the free .co.za domain you get with any hosting plan.
Adept is not very adept at providing online documentation, and their small FAQs section contains no information about hosting issues. Without the ability to help yourself, you'll be relying on the technical support team that is available from 07.00am and 11.00pm on weekdays and between 09.00am and 9.00pm at weekends. These are pretty good support hours for a no-frills provider, and you can seek assistance by phone, email or online form.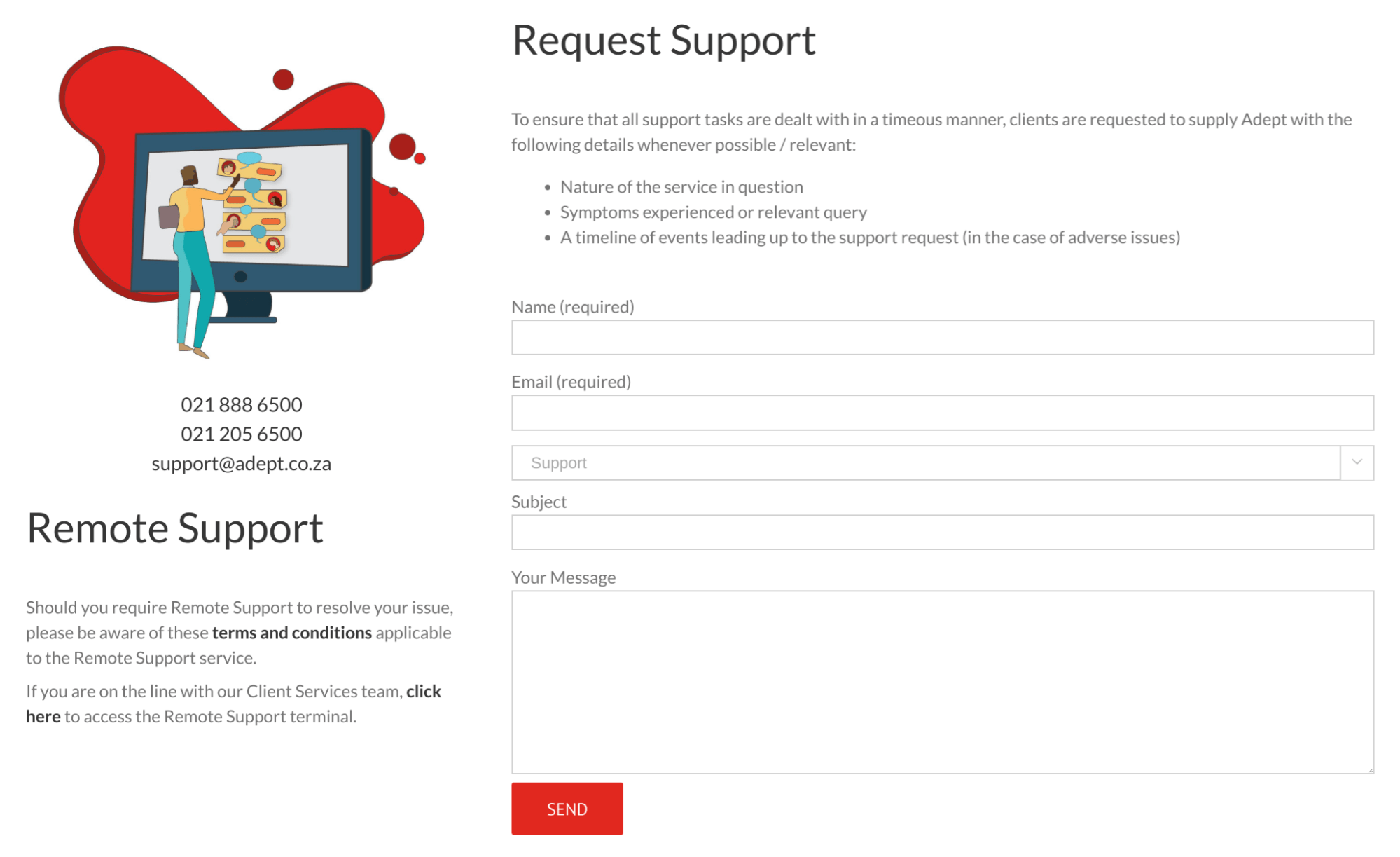 Now for the bad news. According to the Adept website, shared hosting packages do not provide "direct support, and any ad hoc work requested will be charged at Adept's standard rates." So, it's advisable to verify what this entails for you before you sign up, just in case it results in additional costs.