Can This Domain Registrar Compete In the Hosting Market?
1st Domains is primarily a domain registrar that offers web hosting on the side. It handles 10% of all new .nz registrations and has been in business for 20 years. For people who actually want to do something with their domains, it has just one hosting plan, marketed as "No Limits" web hosting.
Sounds real good, right? It is… in theory.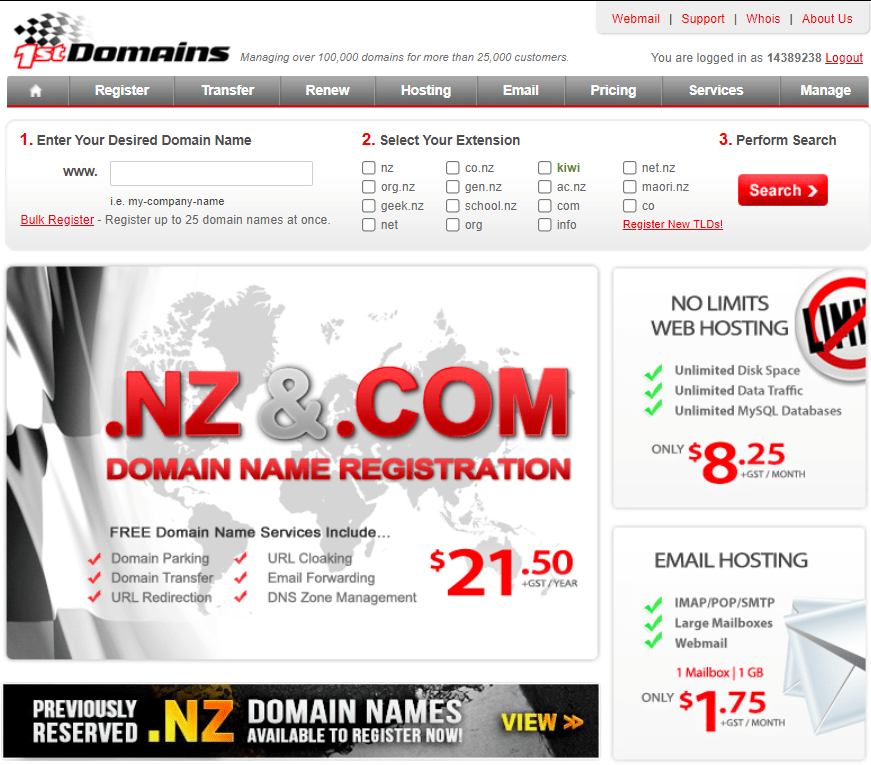 All customer websites are hosted from a data centre in New Zealand, so you would expect good loading times for local visitors. But there's more to a good host than page loading speed.
I set up a real website with 1st Domains to find out how its hosting and support perform, as part of a project to test all major hosting providers in Australasia. On the surface, there's a lot to like. It's fairly reliable and cheap, and there are some features you'll love if you use WordPress.
But do not sign up until you've read this review. I've reviewed hundreds of hosts, and this company has some seriously weird terms and conditions that I've never seen with any other host.