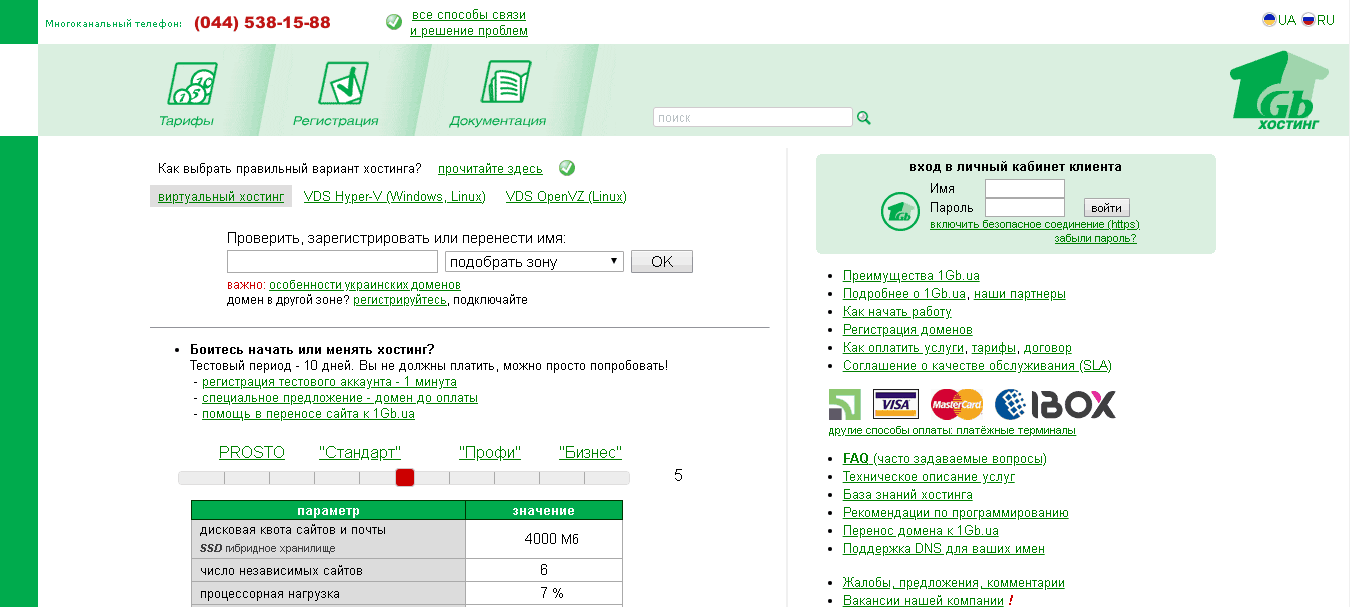 Ukrainian web hosting provider 1Gb.ua was founded in 2005, and to date, they have
hosted more than 10,000 websites
. They focus on
virtual hosting
, with
fast installation
and
ease of use
. Their website is available in Russian and Ukrainian, but they also provide support in English.
Features and Ease of Use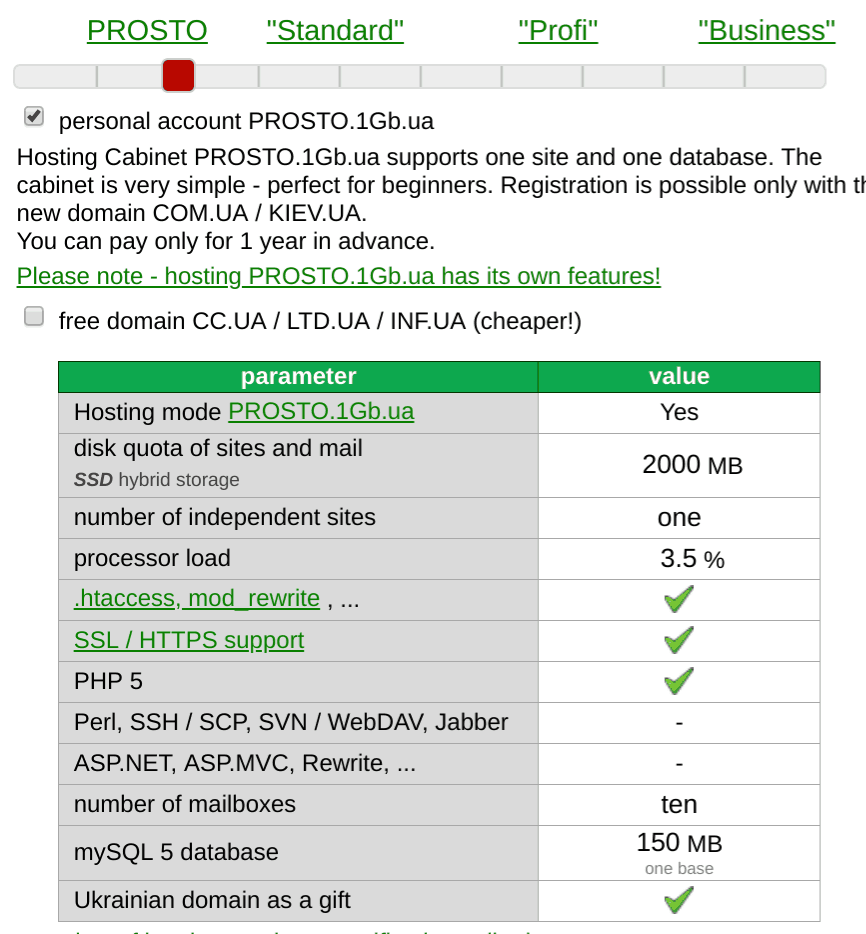 With a primary focus on virtual hosting, 1Gb.ua sells shared hosting, virtual dedicated servers, and virtual private servers. Their shared hosting plans come with the following core features:
99.8% or 99.94% (VIP) availability
Automatic backups for disaster recovery
From one to twenty independent websites
SSL/HTTPS support
From 2000MB to 25,000MB SSD hybrid disk quota
What 1Gb.ua calls virtual hosting is simply shared hosting for websites, mail, and databases. They sell four website hosting packages, the smallest of which comes with one domain, one database, and 2000MB of hybrid SSD disk space. This package includes support for the latest version of PHP, plus FTP access and automatic website backups.
If you're looking for more advanced features, you'll need to consider the three higher packages that include support for cURL, Perl, Python, CGI, Ruby, Zope, Tomcat, ASP, ASP.NET, as well as SSH access and multiple SQL databases.
1Gb.ua offers really good flexibility on all of their plans. While they have base configurations that you can stick with if you wish, you can also choose to customize a base plan in a multitude of ways at the checkout. Options include (but are not limited to) addiotional disk quota, additional domains, additional databases and so on.
All the plans are compatible with popular CMS programs such as WordPress, Joomla, and Drupal. There is also a free website building tool with over 100 readymade templates, which could be good for beginners, in contrast to their website which is quite technical and geared towards advanced users.
Pricing and Support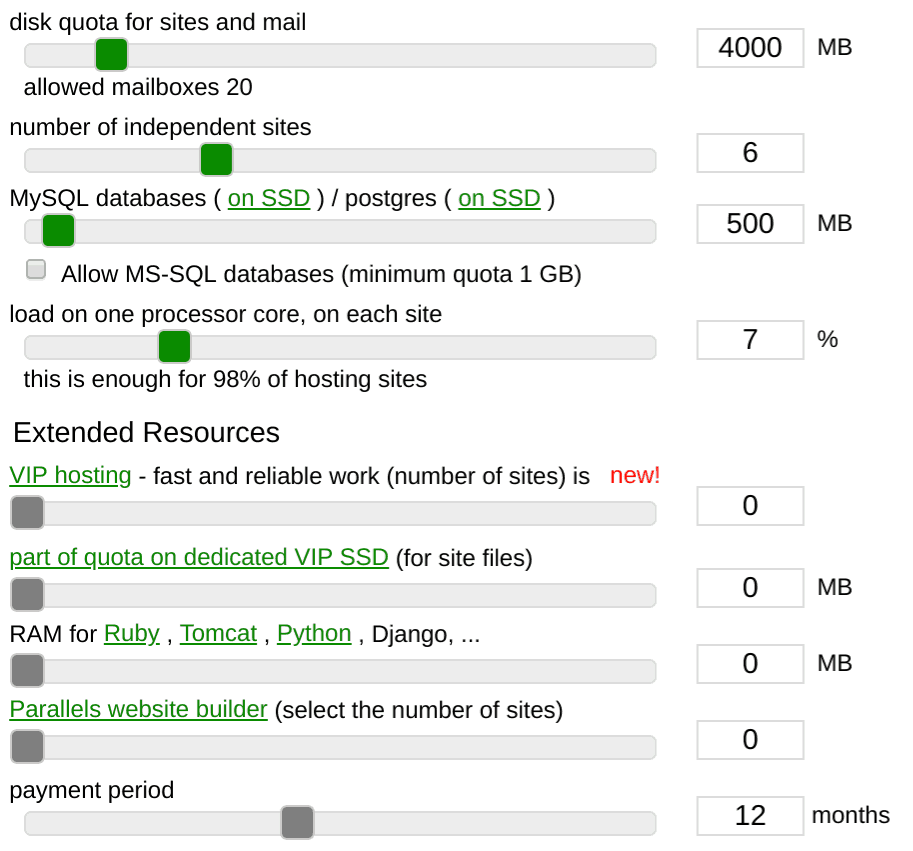 The lowest plan includes only one domain and limited features, so – although the resource levels are quite high – it's likely that most users will need to upgrade to the second plan that is still well priced and includes four domains. If you need to upgrade to get yet more domains, you find that the two highest plans get pretty pricey.
Plans can be bought on a wide variety of term lengths from one month to five years, with very deep discounts for the longest terms. You can sign up for a ten-day free trial, which might be useful before you make a major commitment. All customizations cost extra, but all plans come with a free Ukrainian domain and support for SSL / HTTPS.
There are several ways to get support, including email, live chat, Jabber, Skype, telephone, and email. Whenever I have hopped onto live chat, they've been quick to pick up and happy to help me (in English).