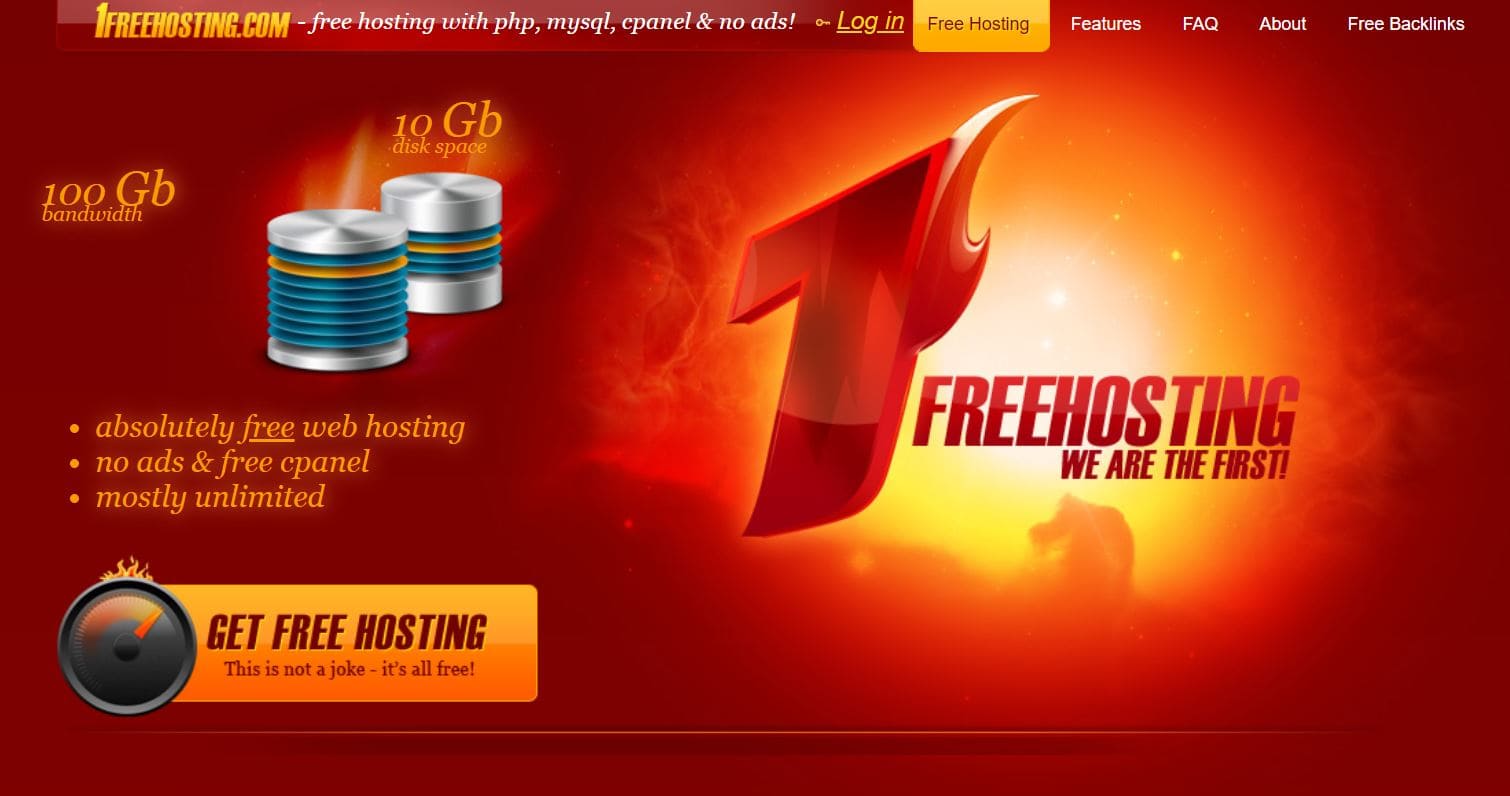 1FreeHosting (aka First Free Hosting) is a private U.S.-based web hosting company founded in the year 2000. It offers, as you probably guessed, free shared hosting.
The thing with free hosts is that they come with restrictions, bombard your website with ads, or provide poor performance (frequent downtimes and slow loading speeds).
1FreeHosting promises an ad-free hosting experience. So how is it funded? The website states that the company has partners and relies on donations from its third-party community.
It also claims to provide the fastest free web hosting and 99.9% uptime, thanks to its Dual Quad processor-based servers and multiple 10 Gigabit Ethernet connections. However, numerous customers have reported problems with this host, mainly to do with frequent downtime.
The English website isn't very attractive, but it's informative and easy to browse.
Features and Ease of Use
1FreeHosting offers a decent package for a free service, but don't expect any sophisticated software or advanced features. Here are some of the key features you will get:
10 GB disk space
100 GB bandwidth
No ads
5 email accounts
5 MySQL database
5 FTP accounts
Weekly backups
cPanel
Website builder
Fantastico application installer
The storage and monthly data transfer limits are more than adequate if you have a small-to-medium website. Still, it's a free service, so I'm not surprised not to see SSD disk drives used. I prefer SSD powered servers as they deliver up to ten times faster performance than traditional disk drives.
cPanel is a great place to manage multiple tasks and access a wide range of plugins hassle-free. You can also install CMS scripts and apps, such as WordPress, using Fantastico. Or you can create your website from scratch with the website builder that comes with ready-made templates.
On the technical side, 1FreeHosting offers PHP version 5, which is old and outdated. It also only provides weekly backups, which isn't enough to safeguard your data, especially when the downtime is higher than the uptime with this host.
Pricing and Support
1FreeHosting only offers a free shared hosting plan; there are no paid (premium) hosting packages available. So, there's nothing to say about this host's pricing system, refund policy, or contract terms. The service is free without any setup fees.
There is, however, a useful FAQ on the website covering major topics and a dedicated How-To section with different tutorials.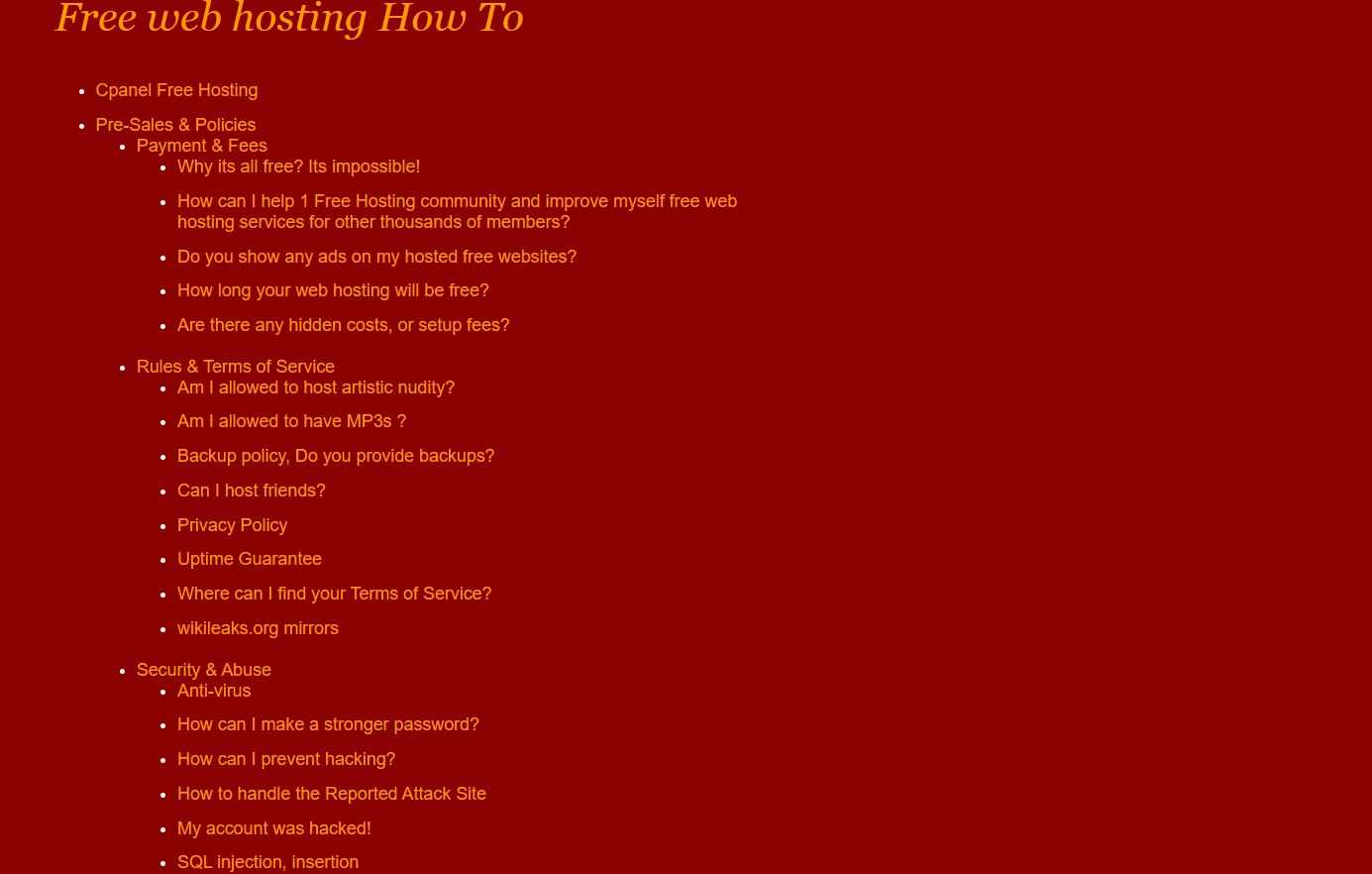 Unfortunately, you can only contact 1FreeHosting's customer support through a contact form (for non-registered customers) and a ticket system from your cPanel if you're a registered client. Disappointingly, the customer support team is unresponsive.