A Decent Logo Maker, but Getting Copyright Is an Issue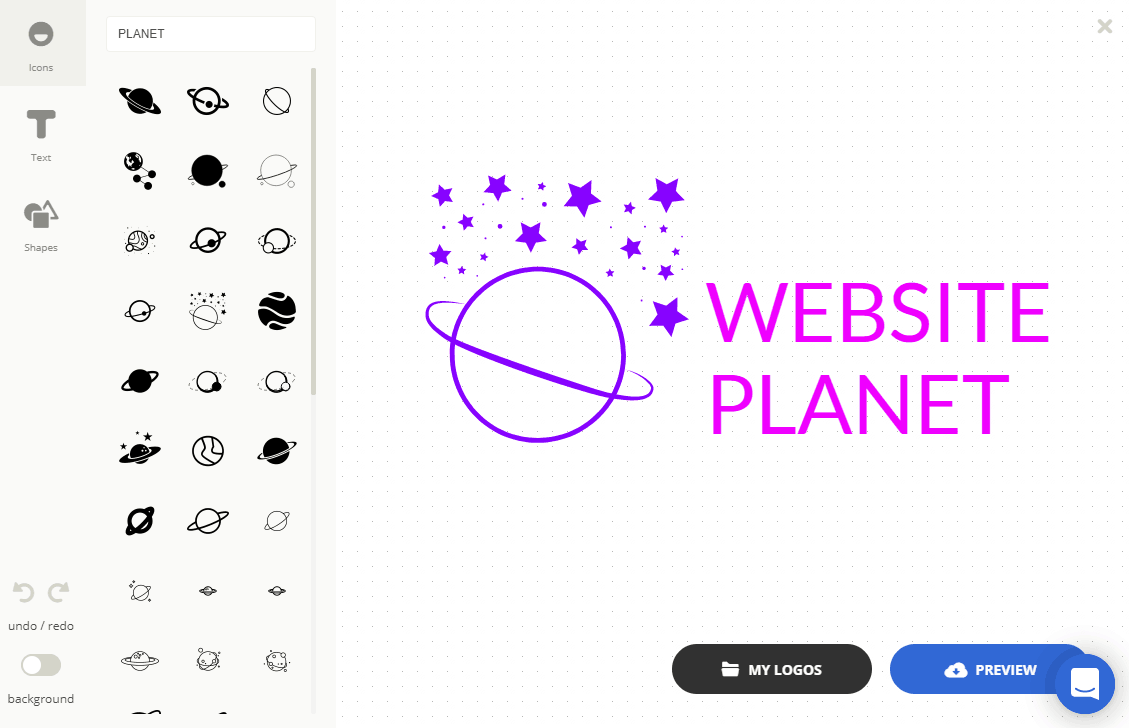 Founded by a group of design enthusiasts, Ucraft has over 350,000 active users. In addition to its free logo maker, it offers a variety of other services for small businesses, including a drag-and-drop website builder, a blogging platform, and e-commerce solutions. But is the free logo maker good enough to create a logo you could actually use to brand your business? I decided to give it a go to see if I could create a unique, professional-looking logo.
The result? It's pretty easy to put together a nice logo in very little time with Ucraft, but there were issues when it came to guaranteeing a final design that could be trademarked. More on that later.
In my opinion, Ucraft is good enough for personal logos, or for developing concept artwork for a professional designer to use as a starting-off point.
If you're creating a logo for your business, however, you'll likely want an original design none of your competitors will have. In this case, you'd probably be better off hiring a freelance designer on a site like Fiverr instead.
Read on for my full review, or take a look at our round-up of the best logo design services.
Features and Ease of Use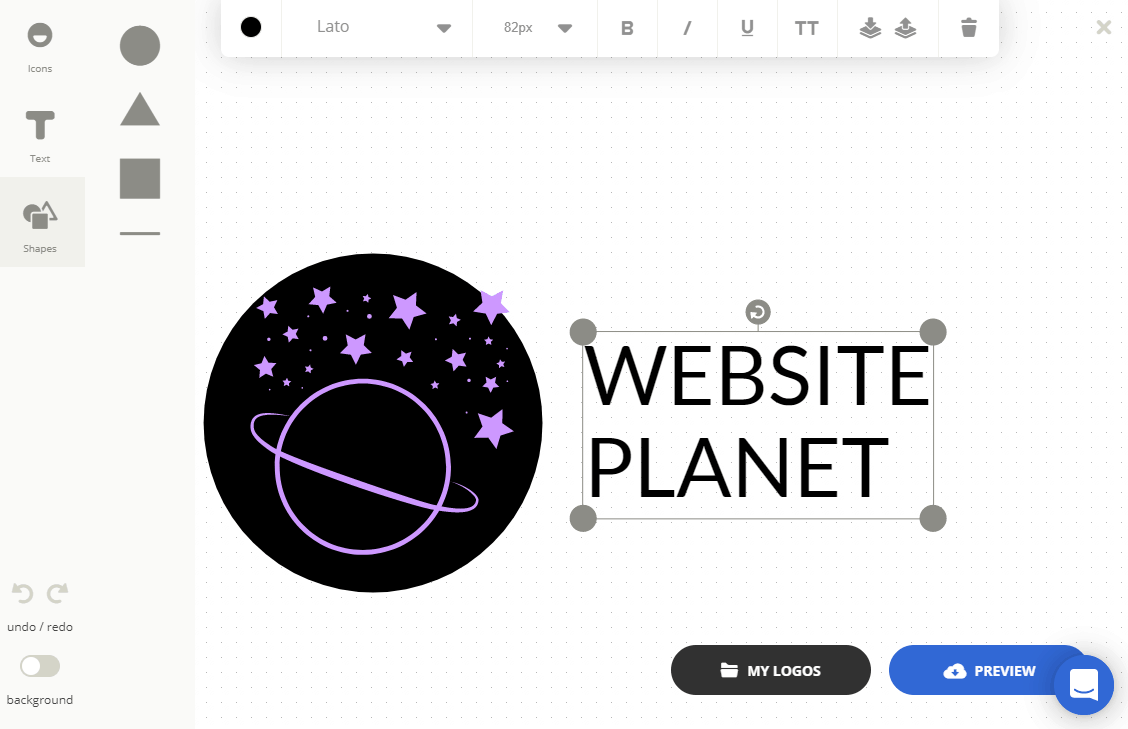 Ucraft's logo maker is pretty easy to use, even on mobile devices. Its features include:
A step-by-step walkthrough of the key logo elements
An extensive catalog of professionally designed icons
A color picker tool for solid colors and gradients
A large font catalog
A drag-and-drop logo editor
The logo editor is clean and simple – perhaps a bit too simple. You definitely won't be distracted by a bunch of features you might not need, but then again – if you like having options and you're looking for a bit of design freedom, this is probably not the tool for you.
Choose from Millions of Icons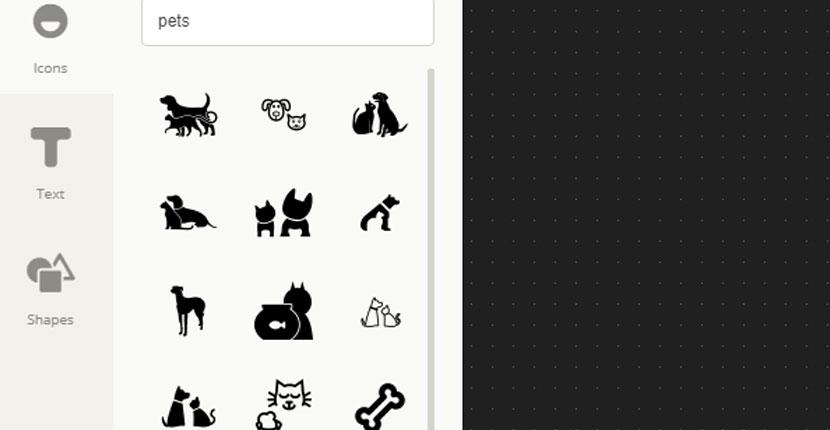 The Ucraft logo maker features a generous library of more than 2 million royalty-free icons via the Noun Project. You can resize the icons to your liking, and change colors with the color picker, which features solid colors and editable gradients. You can have up to five design elements per logo (including icons, shapes, and text).
You can create as many logos as you want for free. However – and this information isn't obvious – you'll need to preview your work and download a free sample in order to save them to your account. You can find your saved logos by clicking the My Logos button.
Access a Wide Range of Fonts
Ucraft logo maker features the popular Google Fonts library. You'll only get a limited selection to start with, but click Add New Font and it'll take you to the library where you can browse and choose extra fonts for your logo.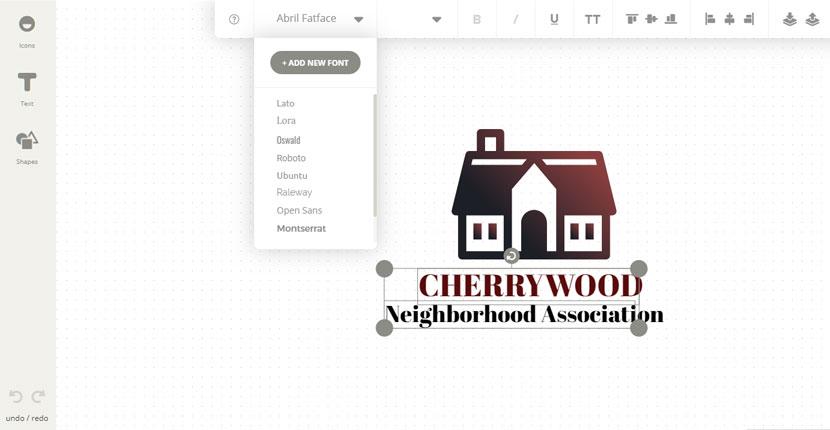 Some Restrictions for Non-Roman Alphabets
Ucraft's Logo Maker supports characters from any language available with the Google Font library. However, languages that don't use a Roman alphabet are limited to one default font. If you need a logo in one of these languages, you're much better off hiring a designer on Fiverr. As the platform is home to freelance designers from all over the world, you're sure to find one who has a nice selection of fonts in the language you're looking for.
Preview with Different Backgrounds
You can preview your design against a white or black background, which I think is a nice feature. Just toggle the little "background" switch in the lower-left corner. The final, downloadable logo file will have a transparent background so you can use it anywhere.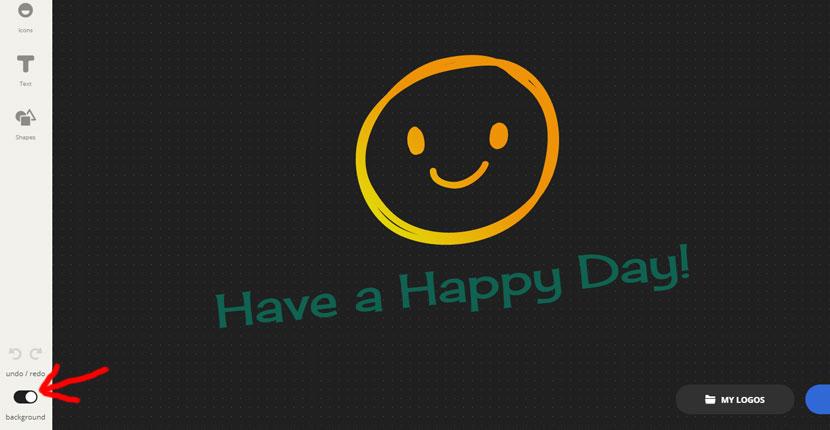 Pricing and Support
Free and Paid Download Options
You have two options when it comes to downloading your logo. You can get a free PNG file (600 pixels wide with a transparent background), or you can purchase a high-resolution SVG file, suitable for printing at any size.
If you plan to use your logo on printed materials, the SVG option is the way to go. The one-time cost is very reasonable.
Your logo(s) will be saved on Ucraft's servers, so you can always come back to upgrade to the paid option later on.
You can modify some parts of your logo after purchase, but if you decide to use a different icon or fonts, you'll need to repurchase your logo. Ucraft does try to push you into creating a website after you finish your logo and create an account, but this is optional.
Ucraft accepts all major credit cards and PayPal.
Usage Rights Get a Bit Complex
Because Ucraft's icons are sourced from The Noun Project, they're Open Source files and are available for public use. While you can use them for your everyday business needs, the icons aren't exclusive designs, and the original icon designers still hold the rights to the work.
This means you'll need to edit the original artwork to trademark your finished logo. How much is enough? It's not clear. The Noun Project says, "It is our understanding that if the icon you've chosen for your logo is modified enough to serve as part of the final design, you may be able to trademark the logo itself."
Given the vagueness of these terms, I'd carefully consider if Ucraft is the right choice for any logo you're considering trademarking, especially because of the potential legal issues.
An Extensive FAQ Section and a Support Forum
If you experience confusion, Ucraft provides assistance through their FAQ page, help center, community forum, and email. Additionally, they offer a live chat option, although its availability may vary.