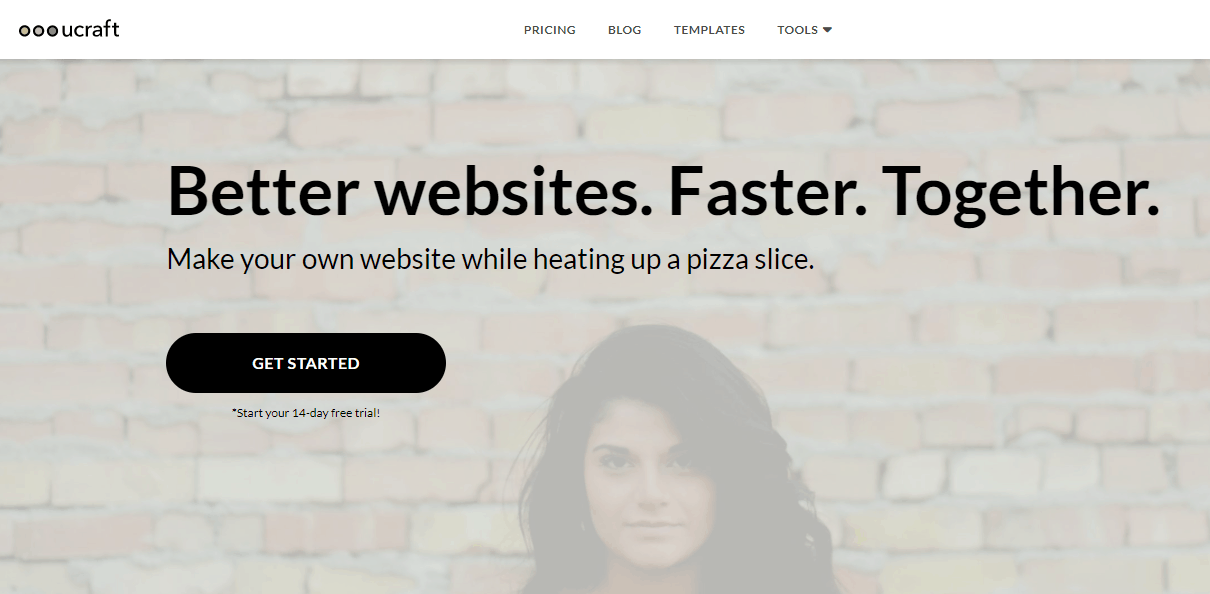 Ucraft Offers Well-Thought out Features That Will Build You a Powerful Website but at an Extra Cost.
To compare the best website builders on ease of use, templates, customer service, and value for money, we tried to build the same site on each platform. Check out the results here.
Ucraft is a bit of an unconventional website builder in that pages are built by vertically placing content blocks one on top of the other. Each block represents a page and constitutes individual elements that are completely customizable, a quality that most block-based site builders lack.
There is a good number of modern templates to choose from, all of which are mobile-friendly. If you are looking to build a quick website using one of these templates, Ucraft is probably not for you. To get the most out of this builder, you would have to build your own blocks instead of relying on the limited pre-designed blocks that come with the template.
Ucraft offers some pretty solid features, including an integrated eCommerce function and a rather robust app store, both of which add a whole lot of functionality to your website.
While there are some kinks to deal with here and there, the site editor is generally easy to use and one does not require any advanced knowledge to navigate the user interface.
Overall, Ucraft has a strong offering and is ideal for one-page websites, landing pages, and personal websites. If you're looking to build a larger website with more features, then check out our top website builders for 2023 before you make your decision.