A Free Logo Maker from Domain Giant Namecheap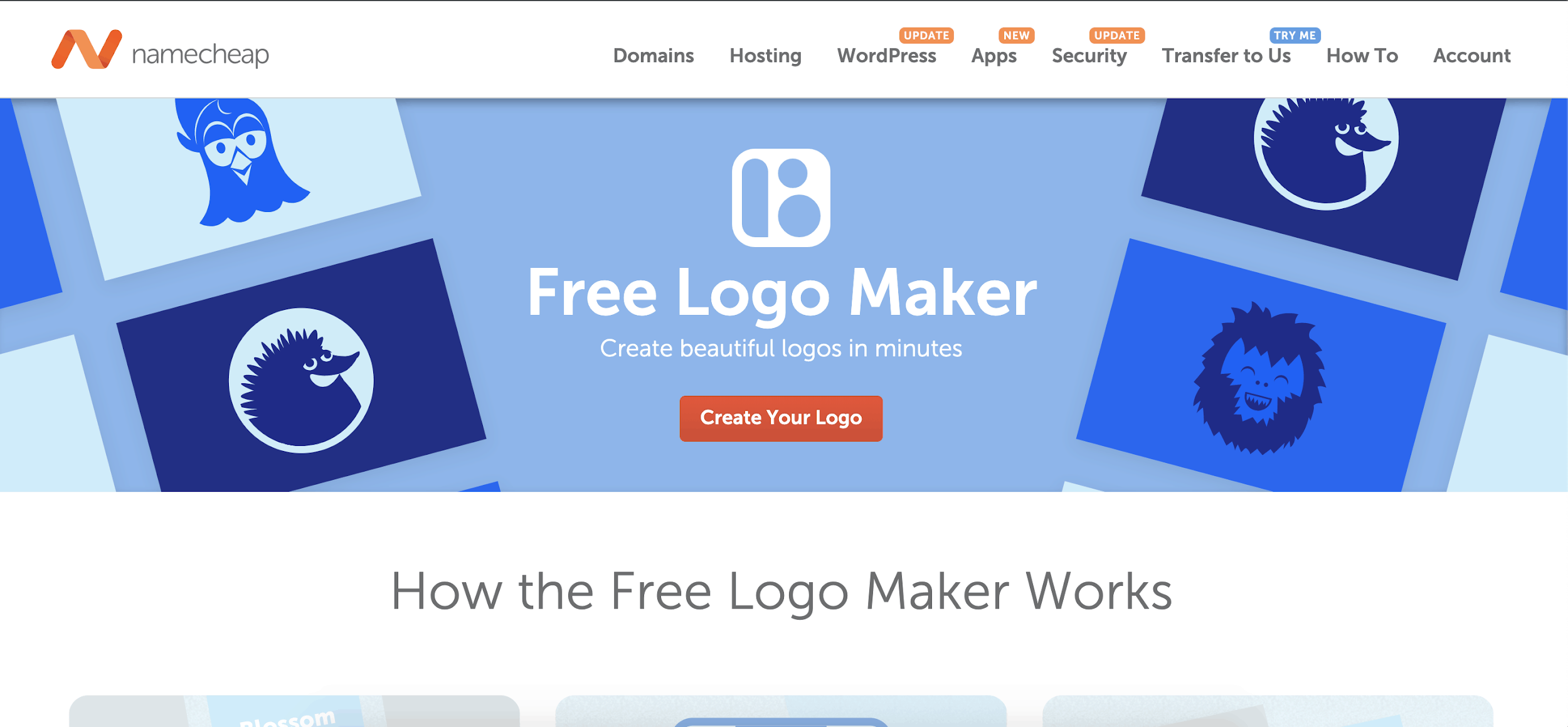 Namecheap gets positive reviews for domain registration and web hosting, but how does the Namecheap Free Logo Maker stack up against other logo design platforms, like Fiverr or Wix Logo Maker?
Although the logo maker's interface is only available in English, you can design your logo in any language that uses Latin characters. So Spanish, Polish, German, or Vietnamese would work…but unfortunately not Chinese, Russian, Hebrew, or Greek.
One more important note: Namecheap's logo maker is totally separate from its web hosting and domain registration. There's no particular benefit to using the Free Logo Maker just because you use Namecheap for other services (or vice versa).
Features and Ease of Use
Beginner-Friendly Editor with a Surprising Variety of Customization Options
Like most other DIY logo makers, Namecheap's logo maker starts with a step-by-step, AI-powered startup wizard. You'll enter your company's name and industry and then select some fonts, colors, and icons you like. The platform will generate unique logos based on your responses.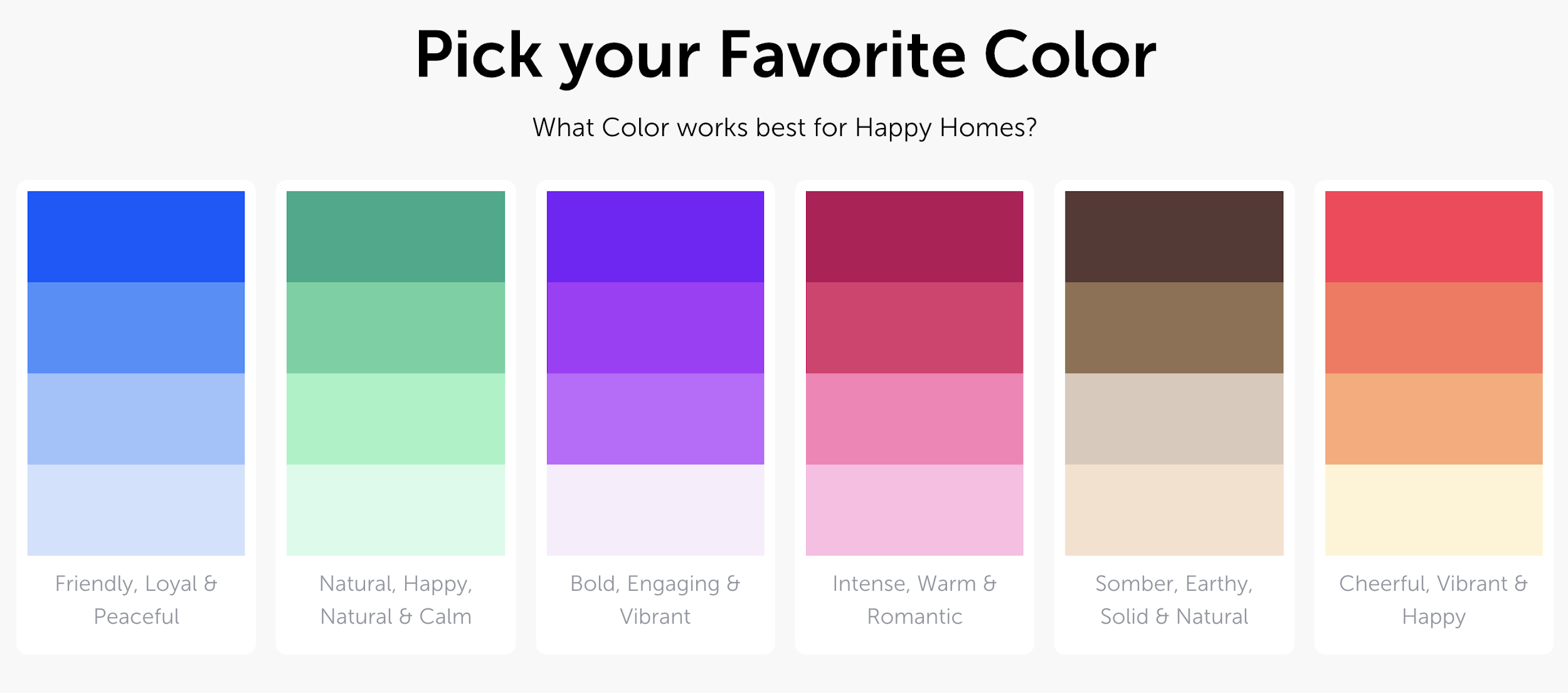 Tons of Logo Designs, No Sign-up Required
After completing the simple startup wizard, you'll get a bunch of logo designs to browse through. And I mean a bunch! I quickly counted more than 120 logo options – with plenty more to look through if I wanted.
The ready-made logos aren't outstanding, but they do look decent. Some have icons at the top, some have icons at the left, some have slogans, some don't…you get the picture.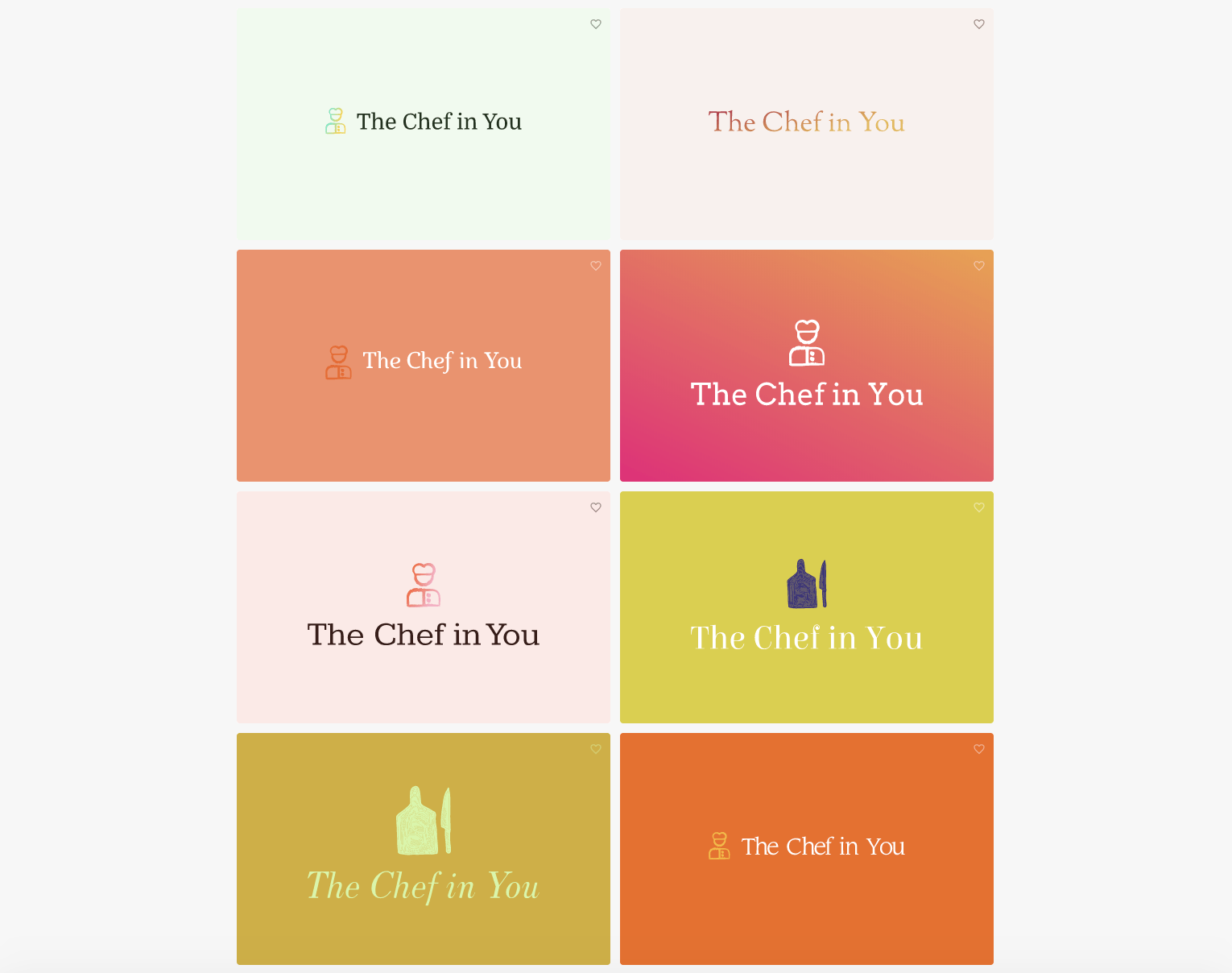 Here's one unique feature I love: you don't have to sign up for a Namecheap account to use the logo maker. Without ever giving up your name or email, you can:
Customize a logo
Save it to your dashboard
Get a link to share it
Download your files
As long as you save your logo, you can go back to make edits and re-download it at any time. (Just be careful not to clear your browser cookies if you decide not to create an account. If you do clear cookies, you'll lose any designs saved in your browser.)
Customizations Are Fairly Robust (for a Free Tool)
You get pretty creative customization options with the Free Logo Maker, which is impressive for a product that lets you download your logo without signing up or paying anything. A very beginner-friendly editor guides you through the process.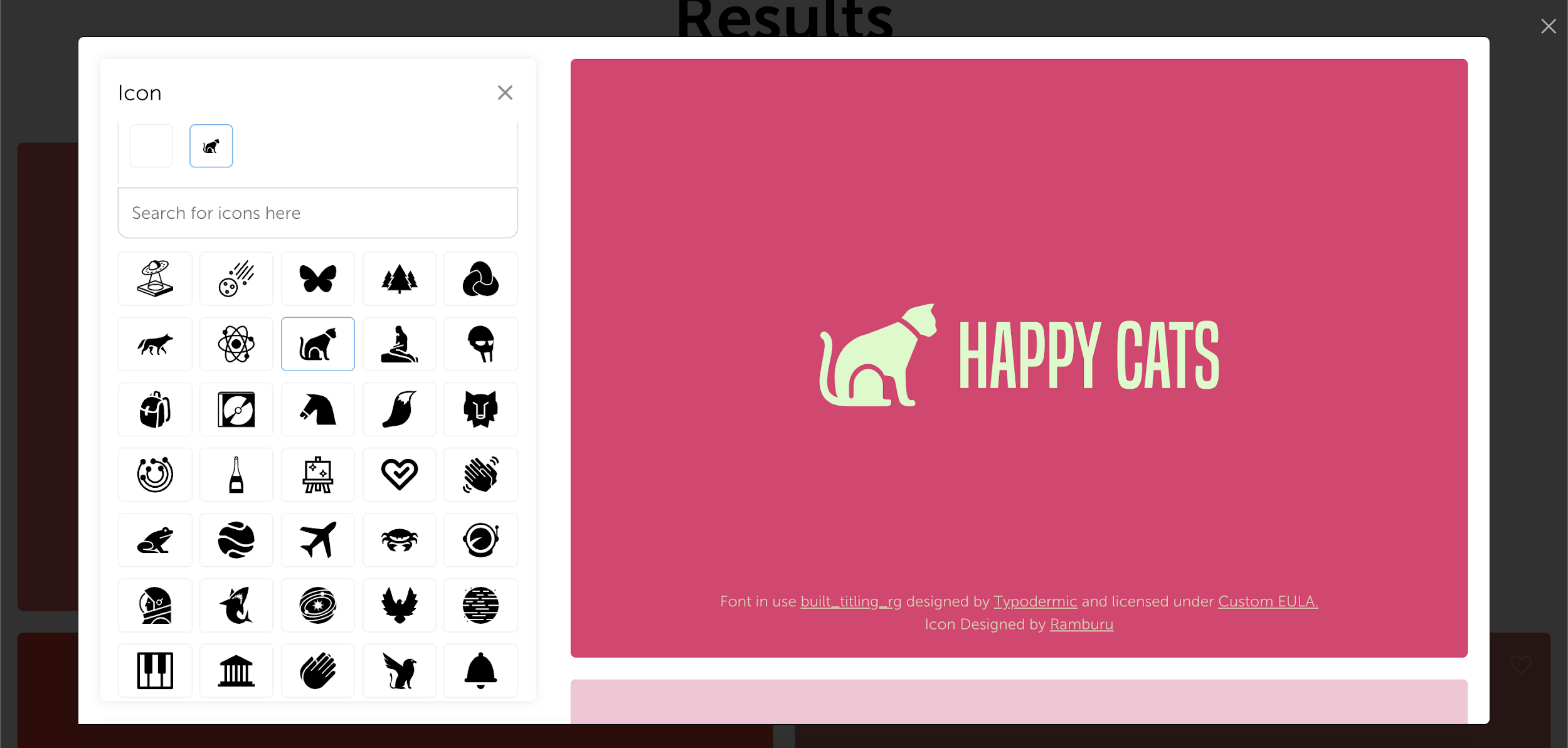 From the simple editing dashboard, you can easily:
Change colors, either by picking your own or choosing from 120+ preset swatches
Edit your company's name or slogan
Try new fonts
Replace your icon with a new one (shown in the screenshot above)
Select one of six preset layouts and alignments
There's no Undo button, though, which adds a little pressure. You'll need to be thoughtful as you edit.
Overall, these editing options are decent, but you can't make more advanced logo customizations like you could with a paid tool. For instance, Wix Logo Maker gives you far more choices for fonts, text alignment, background shapes, and so on.
Speaking of Wix Logo Maker, if you want to know how all of the biggest logo design services compare, my teammate has the answer! He tested them all to find the best new Website Planet logo. Click here to read about his experiences and find out which logo design service is #1.
You Get File Formats for Web and Print
Another stand-out feature of Namecheap's Free Logo Maker is the useful variety of file formats you get for free. When you click to download your logo, you instantly get a zip file that includes:
3 PNGs in full color at various sizes
7 Scalable Vector Graphics files (SVGs) in black and white, monochrome, and full color
Since SVGs offer infinite scalability, these files enable you to print your logo at any size. However, Namecheap doesn't provide merchandise printing. Therefore, you would need to explore other options for that purpose. This aspect further highlights the added convenience of using paid tools such as Wix Logo Maker.
Pricing and Support
Your Logo Is Free, but Usage Rights Might Not Be
As I've mentioned, Namecheap's logo maker offers free logo downloads – but there is a catch. The available icons are created by designers from The Noun Project, and they all have different licensing rules.
The bottom line? Your "free logo" may use an icon that requires you to pay for commercial (business) use.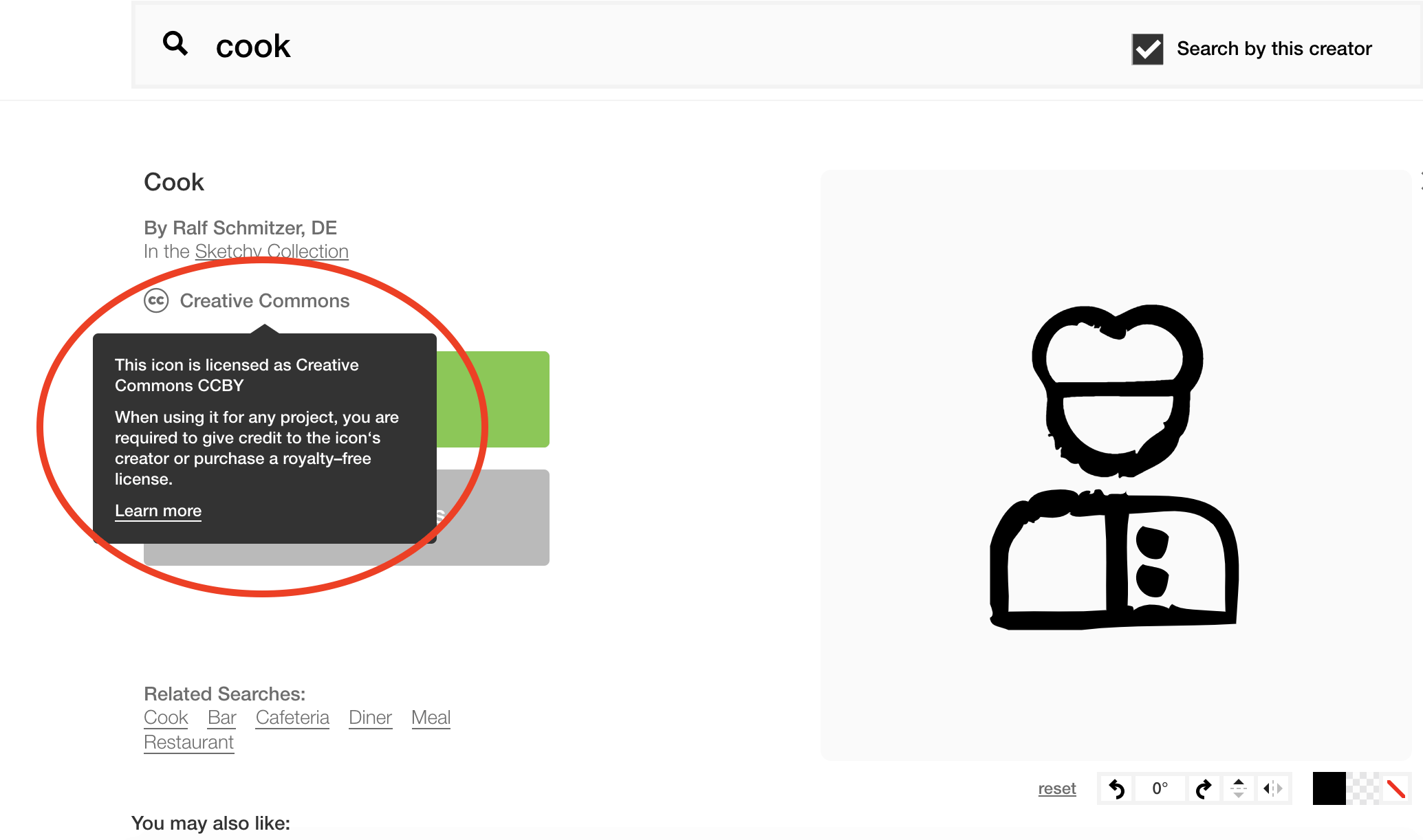 Honestly, if you're going to pay to license an icon anyway, you might as well pay a little more to get a less generic logo with full usage rights.
Customer Support Is Quick and Easy
There's a button for 24/7 live chat on almost every screen, along with a Support button prominently featured in the website's navigation bar.
I couldn't find any information about language support (and nothing in the Knowledge Center, either), so I started a live chat to ask. An agent responded within minutes.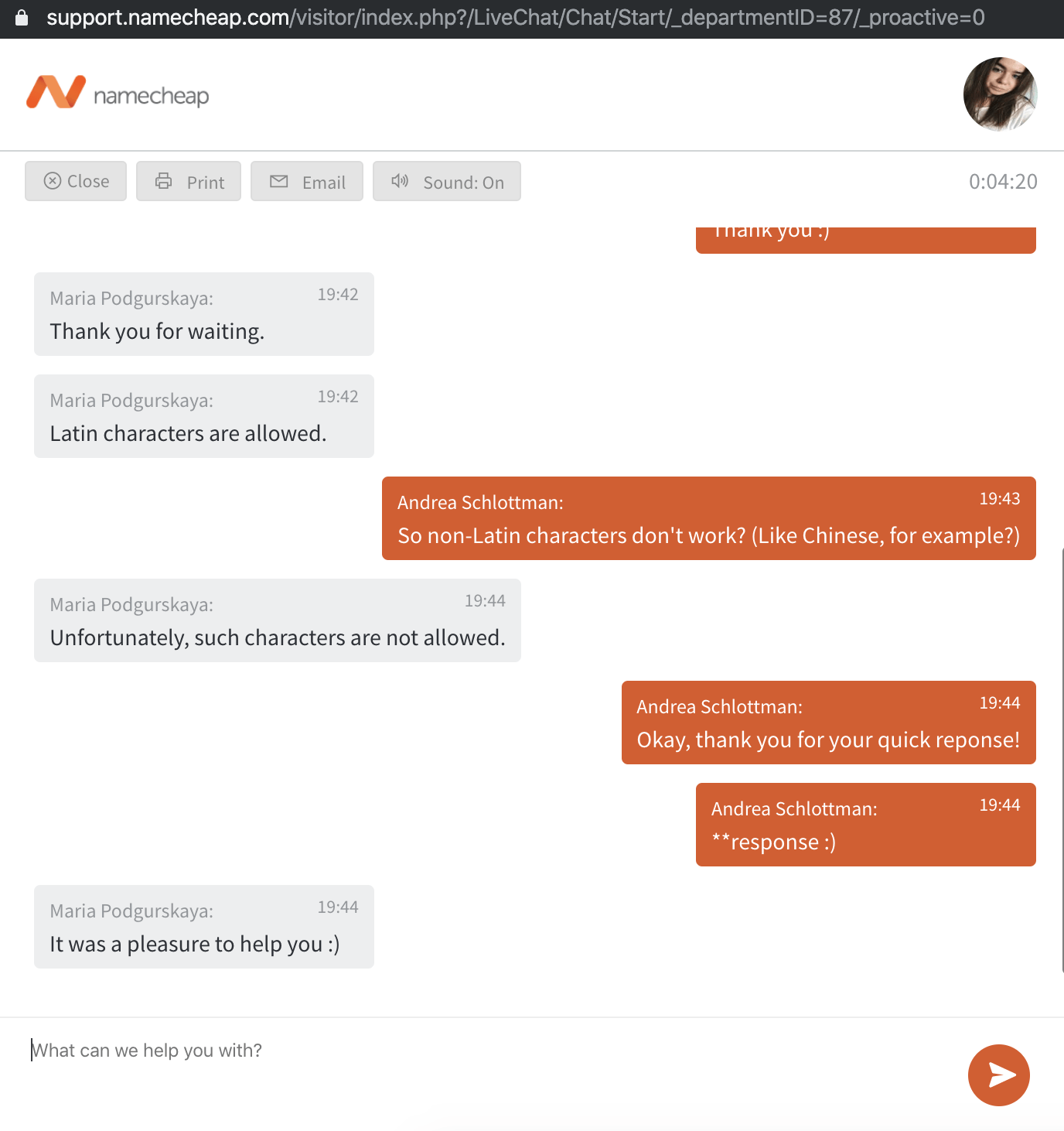 I didn't get the answer I was hoping for, but at least I didn't have to wait. In addition to reaching an agent via live chat, you can also submit a support ticket to resolve issues requiring a longer explanation.