Kimp Is a Great Option for Those Who Need a Constant Flow of Graphic Designs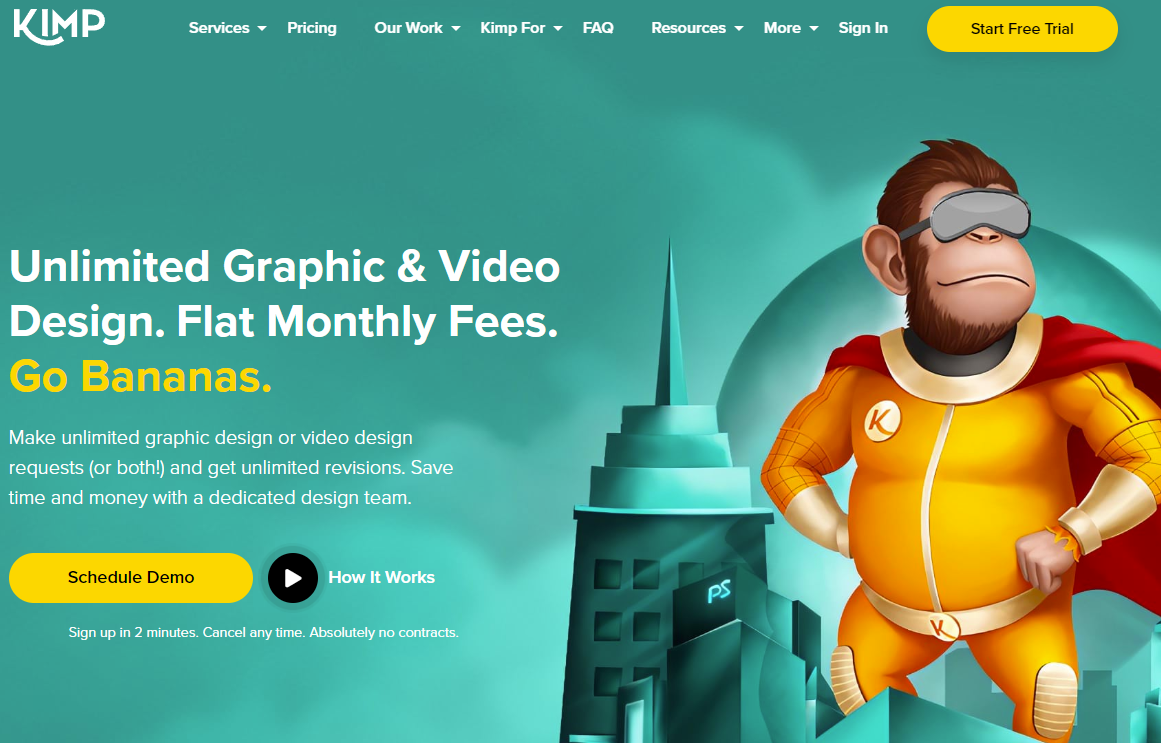 Kimp is a subscription-based design service targeting businesses that require recurring graphic (and video) work. Clients pay a flat fee and can make an unlimited number of design requests*. You can then review the work and ask for revisions once it's delivered, post new requests, and the cycle continues.
Each client gets assigned a Kimp team, which is made up of 1 project manager and 3 designers. The work I received from Kimp was of great quality, but aside from a head bubble on Trello, there wasn't much information on who exactly was working on my projects, their experience, how they were screened, etc.
Kimp is partnered with Trello, a popular online project management platform – it doesn't yet have its own software for managing requests.
Your Kimp team will work on two requests simultaneously, prioritizing tasks on top of your Trello board. They can handle hundreds of design tasks, including business cards, logos, blog images, brochures, posters, ebooks, and much more. Most Kimp designs are delivered in less than 24 hours.
*You can request as many designs as you like, but your Kimp team will work on your projects at a predetermined pace – 2.5 hours/day. You can learn more about that here.
My Experience with Kimp
Kimp offers a 7-day trial, complete with your own design team, a Trello work board, and 3 free (but watermarked) designs of your choosing. The trial gives you a taste of the real Kimp experience, so I jumped at the opportunity.
A New Brand Is Born
Kimp only works with businesses that show interest in recurrent design services, and I couldn't commission work on behalf of Website Planet – it would only take a Google search for them to figure out we're a review site.
I created a new brand, conveniently labeling it Content Planet. Kimp doesn't do logos during the trial period, so I used a free logo service I found online – quality wasn't an issue, as this was just a throwaway brand I had created for this review (if I wanted a proper logo, I would have put my trust in Fiverr Pro's expert logo designers).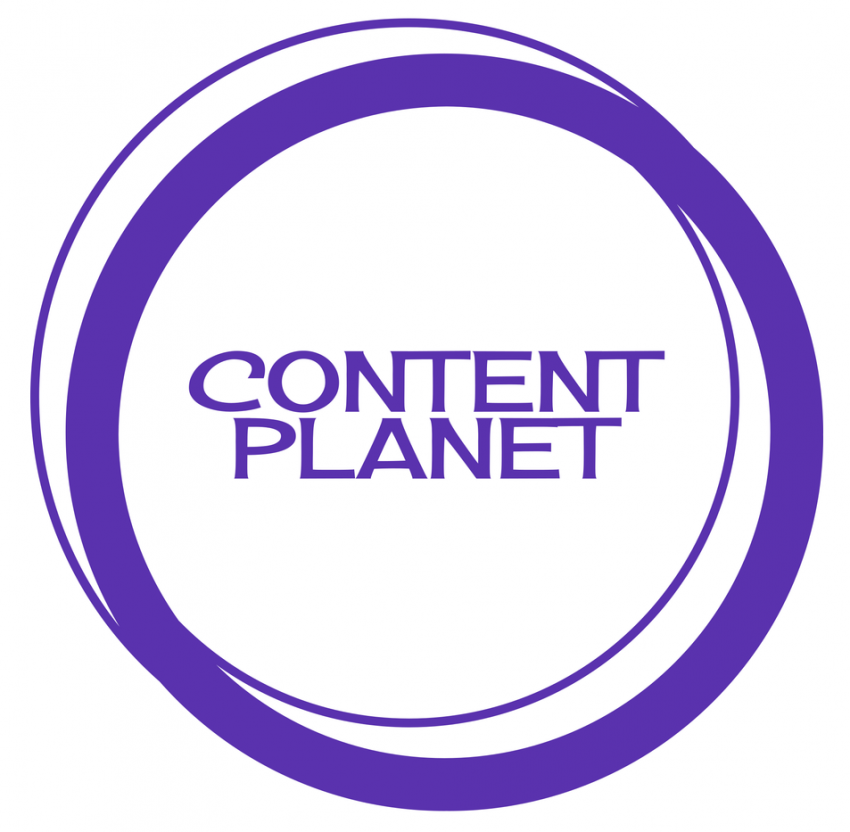 I used Website Planet's themes and colors as inspiration for this content "agency" of mine, came up with a generic vision, and was good to go. I signed up for Kimp's free trial, and a few hours later, I had my own Kimp team and Trello work board – success!
The Designs
I first asked for some help with the look of my new business card. I posted the request early on Monday morning, and by late afternoon the Trello card had been removed from "In Progress" and was ready for review.
My brief was concise, asking for a simple and modern business card based on my brand's bright colors and planetary theme. I received two designs that I was pretty happy with. Here's the one I liked best:

I then requested two stylized illustrations for my supposed blog, and they were both delivered in less than 24 hours. Here's one I commissioned for an article titled "5 Time Management Techniques That Will Help You Get More Done:"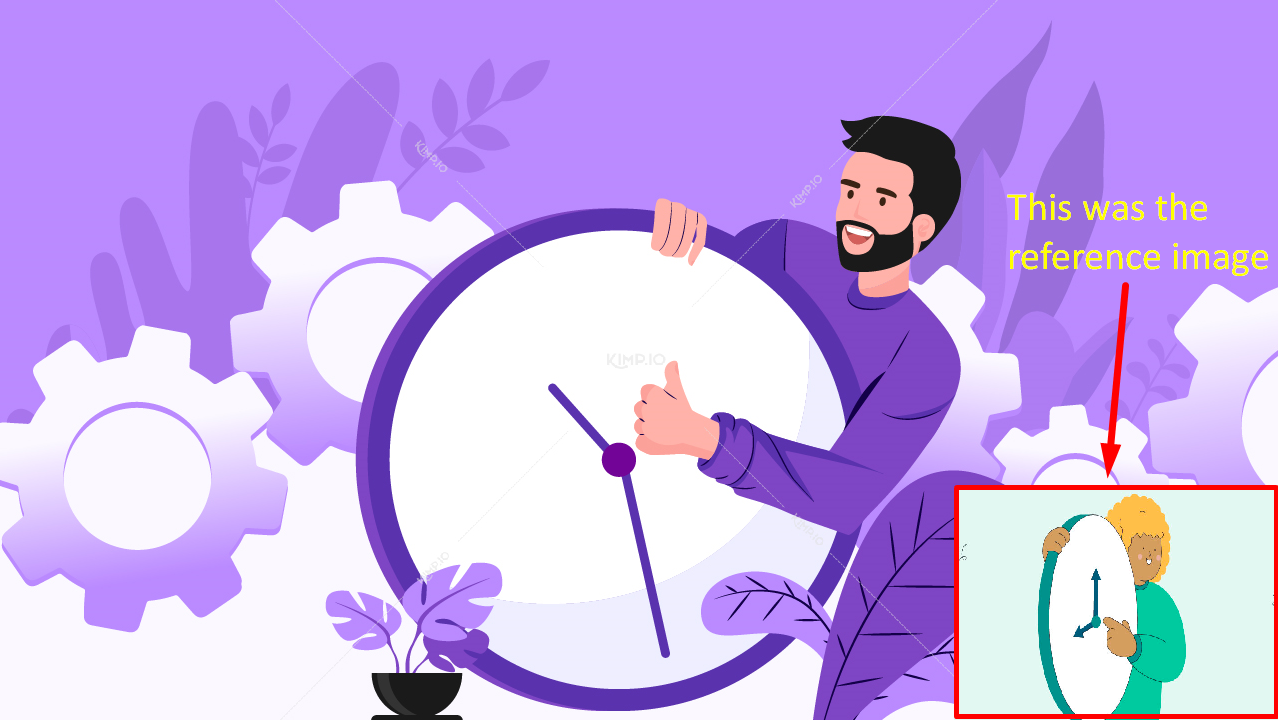 That's impressive stuff, especially considering I only gave my team the bare bones of the design idea – every time. Funnily enough, this image looks much better than the one I uploaded on the card for the team to use as reference.
Overall, the quality of work on Kimp seems to be relatively high, and I love how quickly requests are processed. If you need a constant flow of designs and don't mind the pricey subscription plans, Kimp could be a great choice for your business.