| | |
| --- | --- |
| POS equipment | Free Pax terminal or Clover terminal, depending on plan |
| Payments methods accepted | Credit and debit cards, digital wallets, ACH, bank transfers |
| Payout times | 72 hours |
| Contract length | Monthly or variable (cancellation fees may apply on variable contracts) |
| Customer support | Phone and email support. Technical support available 24/7, sales available Monday – Friday |
| Security | Level 1 PCI-compliant, data breach insurance, end-to-end-encryption, tokenization, advanced fraud detection and prevention, payer verification |
Great Features and Support, but a High Transaction Fee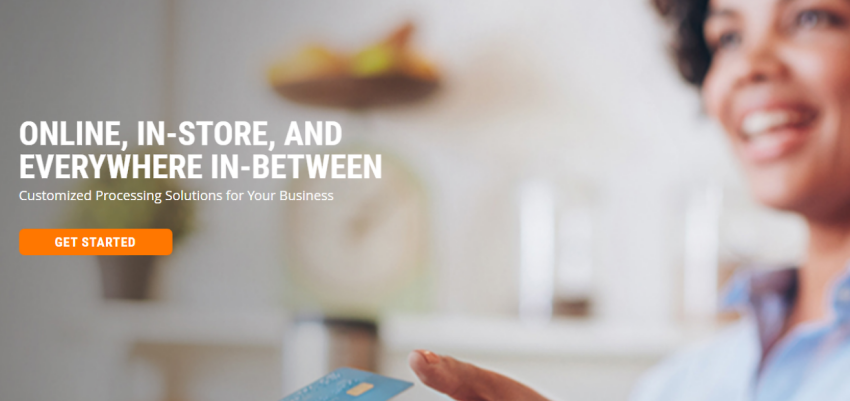 CreditCardProcessing.com has a somewhat mixed reputation with its customers – while many sing its praises as a reliable payment processor, others claim that it's filled with nasty hidden fees, and even accuse it of using deceptive marketing tactics to draw in customers. So, who's telling the truth? I decided to find out.
CreditCardProcessing.com offers three pricing models – interchange-plus, subscription style (confusingly called flat rate pricing on its website), and cash discount. Regardless of your transaction volume, and whether you sell in-person or online (or both!), this processor has a solution that will suit your business.
Note on flat rate pricing: In the world of credit card processing, flat rate pricing typically refers to a payment model where you pay the same rate on every transaction, no matter what credit or debit card is used to make payment. CreditCardProcessing.com's "flat rate" pricing plan doesn't qualify as truly flat rate because, despite charging a fixed markup on wholesale interchange rates, the interchange rates you'll need to pay will vary by card issuer and brand.
If you're an established business that makes just a few huge sales per month – such as a car dealership – CreditCardProcessing.com's subscription-style option will save you a huge amount over a traditional percentage-based markup. On the other hand, a startup that primarily makes small sales may find that the interchange-plus or cash discount plan suits them better.
To find out whether this service is worth your time, I sifted through hundreds of user reviews and conducted my own extensive research. I found that CreditCardProcessing.com doesn't really deserve all the negative feedback it's been getting.
Although its fees are a little higher than those charged by other processors, it's a reliable service with some standout features. Read on to find out if it's right for your business.