Great Features and Support, but a High Transaction Fee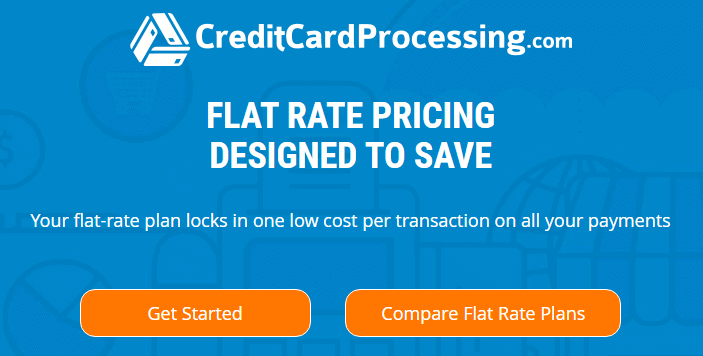 CreditCardProcessing.com has a somewhat mixed reputation with its customers – while many sing its praises as a reliable payment processor, others claim that it's filled with nasty hidden fees, and even accuse it of using deceptive marketing tactics to draw in customers. So, who's telling the truth? I decided to find out.
CreditCardProcessing.com uses a monthly subscription model with a flat fee markup on interchange rates. There are multiple plans to choose from based on your transaction volume, and solutions are available for both e-commerce and brick-and-mortar businesses.
If you're an established business that makes just a few huge sales per month – such as a car dealership – CreditCardProcessing.com's flat transaction fees will save you a huge amount over a traditional percentage-based markup. On the other hand, a startup that primarily makes small sales may find the flat markup fees to be too high.
Still, even businesses with high transaction volumes can take advantage of the lower transaction fees on CreditCardProcessing.com's higher-tier plans to save money in the long run.
To find out whether this service is worth your time, I sifted through hundreds of user reviews and conducted my own extensive research. I found that CreditCardProcessing.com doesn't really deserve all the negative feedback it's been getting.
Although its fees are a little higher than those of many other flat fee processors, it's a reliable service with some standout features. Read on to find out if it's right for your business.