The project management software you should use depends on how big your team is. While some software platforms are better suited for smaller teams, there are very few that can work for both.
Having spent a week thoroughly testing both platforms, I found this to be the biggest difference between Wrike and monday.com.
While
Wrike focuses on larger teams and projects, monday.com is flexible enough to work for almost any kind of team and project.
Though monday.com takes the win for that flexibility – and its advanced project management features – Wrike has some benefits, too. Ultimately, each project management software has a lot to offer, and the one that's best for your team will come down to your work preferences. After all, both have powerful automation capabilities, robust mobile apps, and great customer support availability.
The biggest difference is that monday.com is a lot easier to use and its pricing is easier to understand.
So, which one is better? It depends, but monday.com has more to offer your team overall.
Get started with monday.com for free
, or stick around and learn more about how this software's flexibility can benefit your team.
Features
monday.com Offers Tons of Customization
Both Wrike and monday.com offer all the project views you'd expect.
You can view your projects as a table, Kanban board, or Gantt chart. Wrike also has a list view and stream view, which is a real-time overview of all project activity. monday.com has a card view (which is similar to Kanban boards, but with more focus on attached files), as well as customizable dashboards.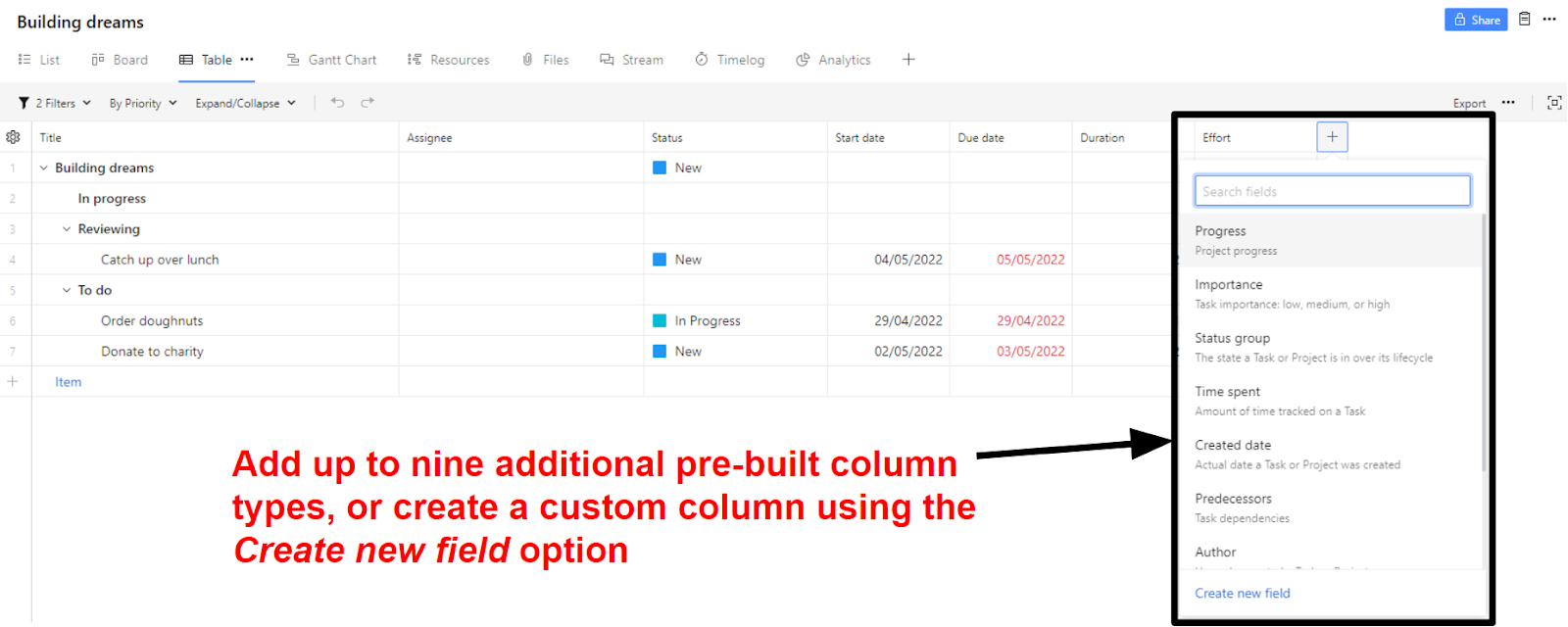 Custom fields let you customize Wrike's project views to a degree, but monday.com gives you more control over how you view your projects.
Not only can you
create custom dashboards on monday.com
, but you can add time tracking, custom buttons, visual progress trackers, and even voting power-ups to your project's table view. No matter what kind of project you're working on, you'll be able to optimize your workflow.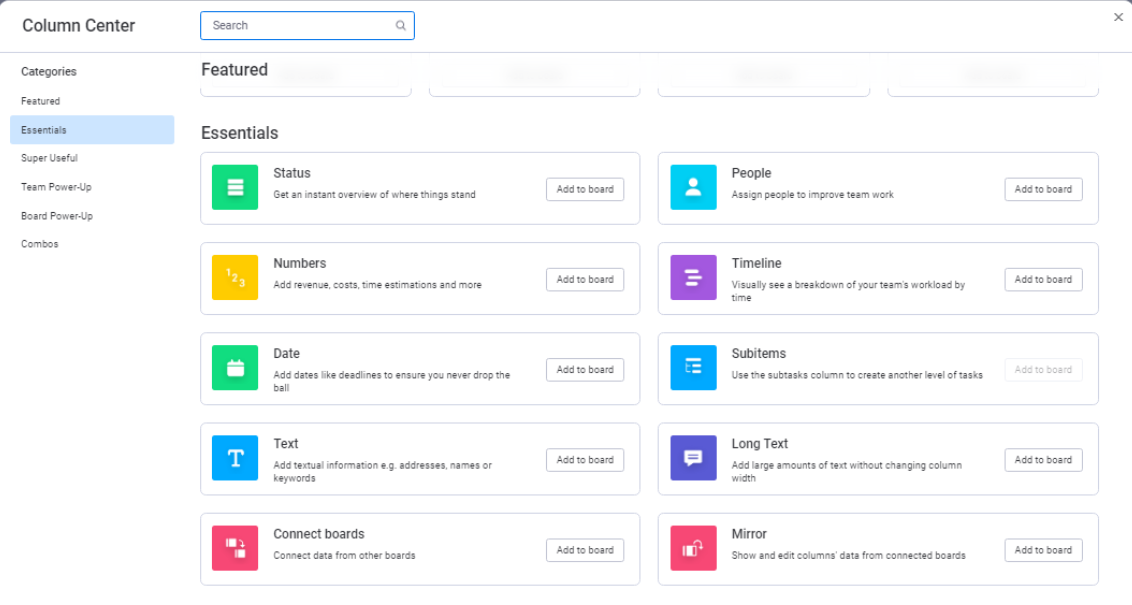 All of this is made easier with monday.com's range of project templates.
Any of
the 200+ templates can easily be customized
, but you'll likely find that there's already a template for your specific project. Unlike some of the other project management tools I've tested, monday.com offers support for more specific use cases like employee reviews and post-event reporting. On the other hand,
Wrike only has 70+ templates with very few unique use cases covered.
Combine this with Wrike's limited customization and you might find that if you have a very specific project you need to track, you'll end up spending more time than necessary creating the template you need. Admittedly, this might not be a deal-breaker for you – it all depends on what project you're managing and how you and your team like to work.
Wrike's no-frills approach to project management could work better than monday.com in a corporate setting
, and the lack of customization might not bother you at all. However, for the purpose of this battle,
monday.com wins on features due to its customizable project views and large template library
. This gives it a lot more flexibility to be used by a variety of teams for different projects, which is ideal if you need a multi-purpose project management workhorse.
Ease of Use
See Project Progress at a Glance in monday.com
I know it sounds counterintuitive, but
if project management software is built well, you shouldn't need to spend hours using it every day.
For me, this was the biggest difference between Wrike and monday.com – the ability to check my project's progress immediately. By color-coding everything,
monday.com makes it easy to see project status
 without needing to spend precious time checking every task. By taking away the need for excessive admin time, monday.com allows you to spend more time working on what matters.

In comparison, Wrike's UI is pretty plain.
If you've used other cloud-based spreadsheet tools like Google Sheets, you'll probably find your way around pretty easily. However, in an ocean of project management tools with more unique UIs, it struggles to stand out. This makes sense given Wrike's focus on larger corporate teams, but it does mean it can take longer to evaluate your project's progress. How much this matters will depend on how your business handles project management.
Wrike makes up for its lackluster UI (to a degree) with its fantastic onboarding process.
When you log into your Wrike account for the first time, Wrike will walk you through setting up your first project and subtasks. You'll also get an overview of how each project view works. It's not in-depth by any means, but it's good for complete beginners. In the end, no matter how you work,
monday.com's colorful and easy-to-scan UI
makes it much easier to use. And with the flexibility to add custom labels to your project boards, it can save you from having to chase your team for project updates.
Collaboration Tools
monday.com Builds Communities, Not Just Teams
Both platforms have great collaboration features,
letting you use @mentions and make real-time comments on tasks
to communicate with team members. Both platforms also integrate with popular collaboration tools like Slack and Zoom. That said,
monday.com has more collaboration tools
available through its customizable dashboards and widgets. When I was testing it out, I set up a dashboard with some fun, motivational widgets in about 5 minutes. The Llama Farm is my favorite, as you get a new animated llama on your screen for every task you complete.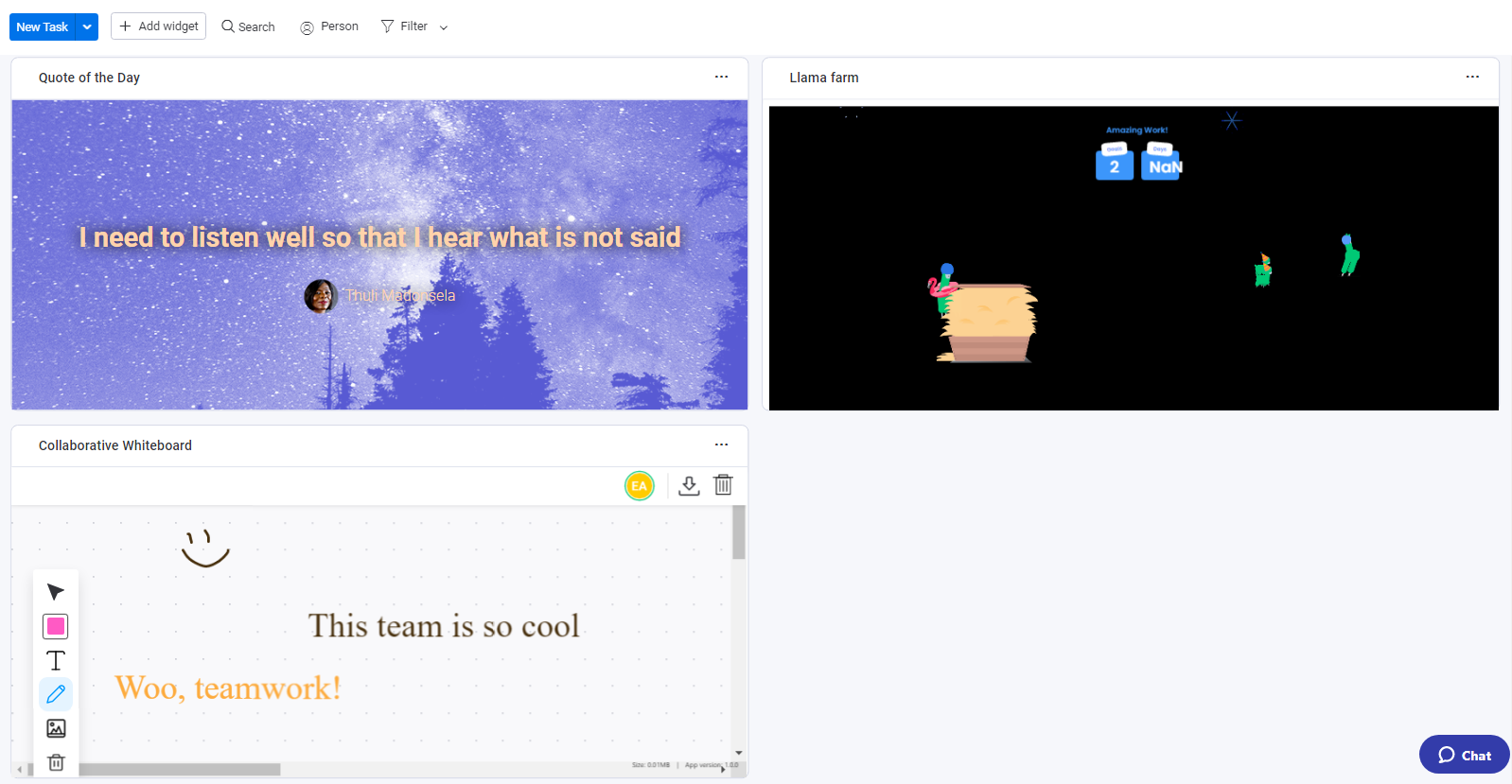 It's not only fun and games, though.
With a monday.com Enterprise plan, you can use a widget to display everyone's working status.
This lets you see who's working, where they're working from, and if any team members are currently out of the office.
Wrike doesn't offer anything that comes close to this, which isn't surprising given its corporate focus.
The most you'll get is Wrike's Stream view, which shows how your project is progressing in real time. While this is really handy for larger projects and teams, and particularly those with remote team members, it doesn't make up for the overall lack of collaboration tools. Instead, Wrike relies entirely on integrations to provide enhanced communication features to check your team's availability. Sure, you'll need integrations and third-party apps with monday.com too – neither platform has built-in direct messaging – but at least
monday.com makes communicating with your team fun and enjoyable
. If you want to foster a greater sense of community and project ownership, monday.com is the better choice by far.
Pricing
Monday.com's Pricing Is Confusing, but at Least It's Transparent
Wrike and monday.com both have limited free plans well suited to freelancers and small personal projects.
Outside of this, monday.com has three paid plans and a custom Enterprise plan, while Wrike has two paid plans and two Enterprise plans. The two platforms are similarly priced on the surface – but that's before you take paid add-ons and grouped pricing into account.
Here's What You Get for Free
Wrike's free plan has 2 GB total storage and five seats, while monday.com's free plan only gives you two seats and 500 MB of storage per person. Honestly,
neither of these plans has a significant lifespan if you're using them frequently
. While the free plans might work well for small personal projects, you'll struggle to use them to organize larger projects or collaborate with more than one other person.
Here's What You Get If You Pay
On the surface, Wrike and monday.com seem to offer similar features for a similar price.
However, when you start comparing what you need to pay for to get the functionality you need, things get a lot more complicated.
Both platforms have limited storage, even on their expensive Enterprise plans.
It's not ideal, particularly because monday.com's storage is limited per account, not per seat. For larger teams, this means that Wrike offers much more storage. With that being said,
Wrike isn't a one-stop project management solution unless you're willing to pay extra for its many add-ons.
You only get 9 integrations included with your Wrike account – even on the most expensive plan – unless you pay the monthly fee for the Wrike Integrate and Wrike Project Syncs add-ons, which together unlock all 160+ integrations.
Wrike's website also doesn't tell you how much these add-ons cost.
You'll have to get in touch with customer services to find that out, which makes trying to compare costs between different services even trickier. Fortunately, monday.com's pricing is a lot more transparent.
While monday.com only has 40+ integrations and third-party apps, these are all included in the Standard plan and above at no extra cost.
Depending on the size of your team, this may be a better deal overall – provided you have the budget for this plan. That said, even if you pay for the Standard plan, you'll still be limited to 250 integration actions a month. As much as I've talked about how monday.com is just as good for small teams as larger ones, its pricing is better suited for businesses with larger budgets.
When you pay for a monday.com plan, you can only pay for groups of 5 or 10 seats at a time.
(The minimum number of seats you can purchase is 3). This might not be a big deal if you plan to use monday.com across departments – or even the entire business – but it's not ideal for small teams. If the size of your team falls outside monday.com's pricing groups, then you'll have to pay for extra seats, even if they're never used. With that being said,
if you value collaboration and a more laid-back approach to project management, monday.com offers a lot more for your money
. The grouped payments are certainly a drawback, but they're not necessarily a deal-breaker. A lack of transparency means It's hard to say whether Wrike would work out cheaper. Check out a quick overview of Wrike versus monday.com pricing below.
Wrike
monday.com
Starting Price

$

9.80

$

8.00

Project templates
70+
200+
Integrations
9 (or 160+ with paid add-ons)
0 (40+ on Standard plan and above)
Storage
1 – 2GB per user
5GB
Project views
3 plus an overall list view and the Stream activity view
3 plus a dashboard and overall list view
Built-in time tracking
No (Business plan and above)
No (Pro plan and above)
Customer support
Live chat, email, knowledge base, webinars, courses, community support
24/7 email support, daily webinars, knowledge base, tutorial videos, training templates
Support
monday.com's Support Team Has Your Back
Both monday.com and Wrike have comprehensive knowledge bases, email support, and webinars to help you get acquainted with their software.
On top of this, Wrike offers guided courses and a community forum, while monday.com has video tutorials and training templates to demonstrate how to use the platform. Crucially,
monday.com offers 24/7 support through its email channel
. Wrike has both email and live chat support channels, but neither are available 24/7.
Figuring out how to access email support with Wrike is frustrating.
Clicking the question mark icon in the top right corner of your dashboard brings up the assistant, which is (unexpectedly) a menu with quick links, and not a chatbot as you might expect. However, there's no quick link for customer support. It's also not clear when Wrike's customer support teams are actually available. You'll have to click
Learning hub > Help and Resources > Help Center
just to bring up the knowledge base. To open email support, you'll then have to go to
Submit a request
. Despite the frustrating lead-up,
I received a response from Wrike in just over 2 hours.

Finding monday.com's support channel is far easier.
You only have to click on the question mark in the bottom left corner, click
Submit a ticket
, and you're good to go. monday.com's ticket submission page will even suggest knowledge base articles based on the support topic you input. The response, however, was a little slower.
It took monday.com 3 hours to get back to me.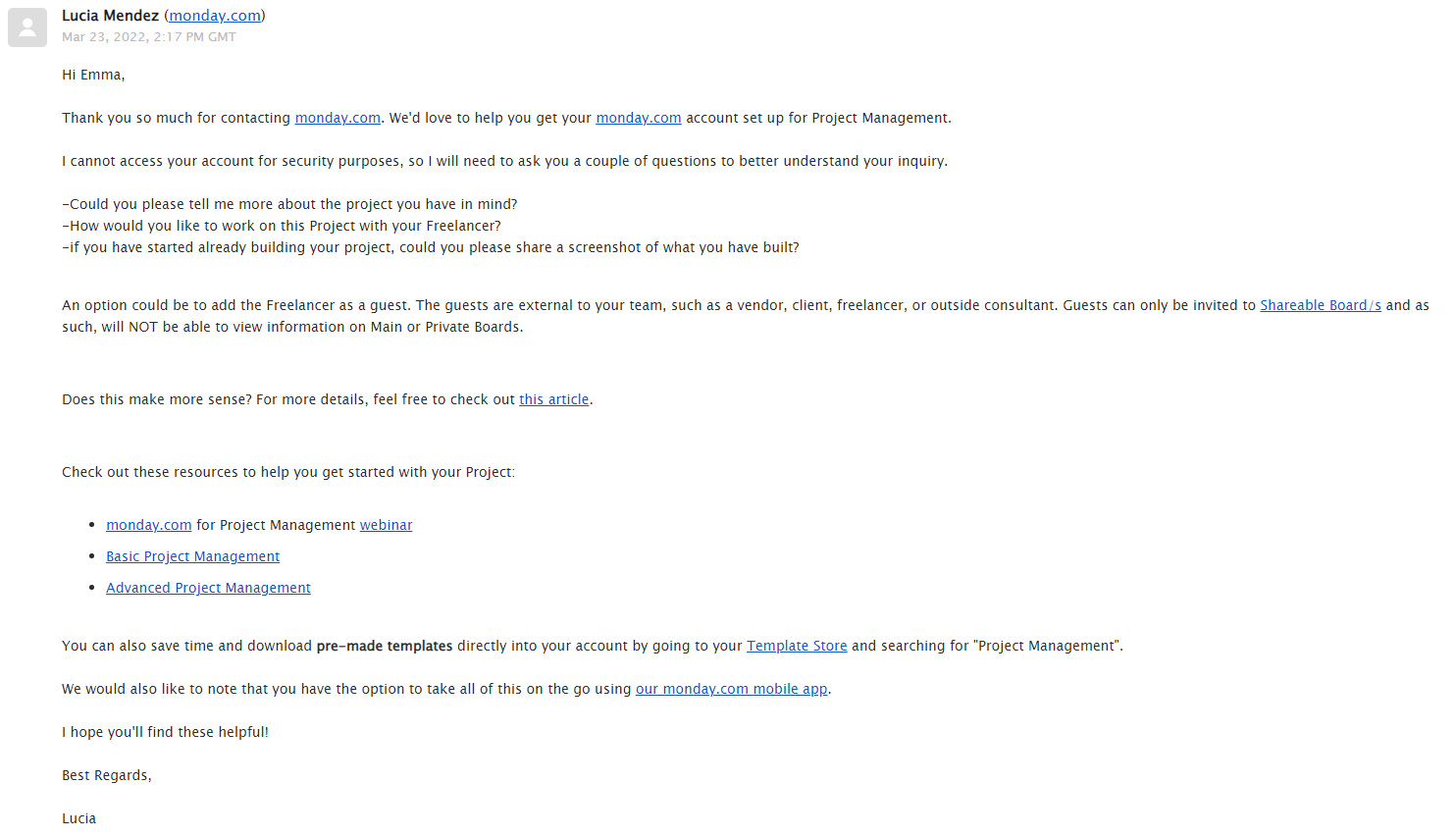 Overall, monday.com takes the win for support because of how simple the process is.
Sure, it took longer to get back to me, but it was far less frustrating trying to find out how to access the email support channel. Plus, the customer service rep didn't just answer my question – they also directed me to webinars and other resources that could help me to get set up.
monday.com is a better all-rounder in 2023
If you value flexibility, go with monday.com.
Freelancers, small teams, and large departments can all benefit from the
wide range of tools and customization
that this platform offers. Plus, the ability to see all the information you need at a glance means you can spend more time working on what matters – and not on administrative tasks. With that being said,
Wrike is still a great choice for corporate teams.
While it isn't as customizable as monday.com, its onboarding service helps new hires get up to speed quickly. Here are the key things you need to know about Wrike vs monday.com.
Features
Stream view to see project activity in real time, but limited customization
Customizable dashboard views and project fields to suit almost every project type
Ease of Use
Great onboarding process, but has a plain UI that makes scanning project progress difficult
Color-coded and highly visual project management that makes it easy to see information at a glance
Collaboration Tools
Basic collaboration features; requires third-party integration for full communication
Basic collaboration features, but has helpful widgets that make collaboration easy and fun
Pricing
Confusing pricing with certain core features locked behind paid add-ons
Transparent, reasonable pricing, but charges for a minimum number of seats
Support
Live chat, email, knowledge base, webinars, courses, community support
24/7 email support, daily webinars, knowledge base, tutorial videos, training templates
FAQ
How does Wrike compare to monday.com?
Overall, Wrike's project management tools can't match up to monday.com's. It's not a bad choice as a no-frills project management tool, but its lack of flexibility and limited template offering can quickly become restrictive. monday.com offers more templates and nearly limitless customization, making it an ideal solution for almost any kind of business, team, or project.
Does Wrike integrate with monday.com?
Wrike doesn't integrate with monday.com, but you can build a custom app using the Wrike API if that's an integration you need. Overall, Wrike's lack of integrations – unless you're willing to pay for the Wrike Integrate add-on – is frustrating. If you need a project management solution that can connect with your other software tools, you're better off with monday.com.
Is monday.com good for large projects?
monday.com is one of the most versatile project management platforms on the market, so it can easily handle projects of any size. In fact, this platform's suitability for teams of all sizes, working styles, and project types makes it our top pick for the best project management software in 2023.
Can monday.com do a Gantt chart?
Yes! monday.com is one of my favorite Gantt chart builders because its colorful and intuitive UI makes it easy to read and understand your project's progress. This project view is part of monday.com's free plan, so your team can try it out and see if it works for them.