Build the Site You Always Wanted With Wix
Black Friday & Cyber Monday 2023 may have been and gone, but believe it or not, you can still get a great deal with Wix. Whether you're looking to create an online portfolio, open an e-commerce business, launch a blog, or anything in between,
Wix allows you to get all its premium website-building features for an incredibly low price.
 Wix is offering up to 50% off on all its annual premium plans
(on top of its usual discounts for yearly billing). It's not a Wix Black Friday Cyber Monday deal, but we also know it's not a deal that's going to stick around forever, so don't wait, make sure you take advantage of it while you can.
Here Are the Best Wix Deals Right Now
You can get amazing discounts depending on your billing period.
Wix lets you pay monthly, annually, every two years, or every three years. You can get incredible month-to-month discounts if you opt for an extended billing period. Here's a quick look at how much you can save
right now
if you commit to a long-term plan.
| | | | |
| --- | --- | --- | --- |
| Plan | Here's what you'll save if you pay annually | Here's what you'll save if you pay for 2 years | Here's what you'll save if you pay for 3 years |
| Light | 30% (save $84) | 44% (save $240) | 52% (save $432) |
| Core | 21% (save $84) | 35% (save $288) | 45% (save $540) |
| Business | 16% (save $72) | 35% (save $312) | 39% (save $540) |
| Business Elite | 8% (save $156) | 30% (save $1,224) | 36% (save $2,232) |
If you want to test it before making any commitments, Wix offers a free plan that gives you
access to all of its templates and design tools.
You can even publish your site for free, provided that you don't mind a Wix subdomain and some advertising on your page. There's nothing wrong with a Wix subdomain for a test site, but you'll need a custom domain if you want that professional look.
I recommend the Core plan because it offers a balanced mix of features at a reasonable price.
For just
$
27.00
/
month
,
you get access to unlimited bandwidth, 50 GB of in-site storage, basic e-commerce, marketing, analytic tools, and a free domain name for a year. If you want to get more serious about e-commerce,
the Business plan gives you access to Wix's full suite of e-commerce tools
, unlimited products, and social media selling for only
$
32.00
/month
. Those prices are already pretty reasonable, but
you can get an additional 15% off any plan with one of our exclusive coupon codes.
You can also test any premium plan risk-free with Wix's 14-day Money-Back Guarantee.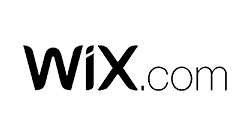 Get an additional 15 % OFF any Wix plan!
This special offer applies on top of Wix's discounts for annual plans.
77 users used this coupon!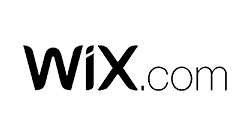 Get an additional 15 % OFF any Wix plan!
Copy and paste this code at Wix
And if that weren't enough, you can get the following freebies on top of your usual discounts: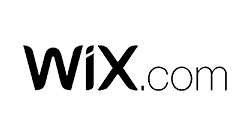 Get a FREE domain + hosting with any Wix annual plan!
This exclusive offer is only available for your first purchase.
46 users used this coupon!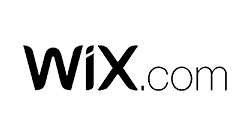 Wix now has a 14 - day money-back guarantee!
Get a discounted annual plan without taking any risks.
1427 users used this coupon!
Wix Gives You Complete Design Freedom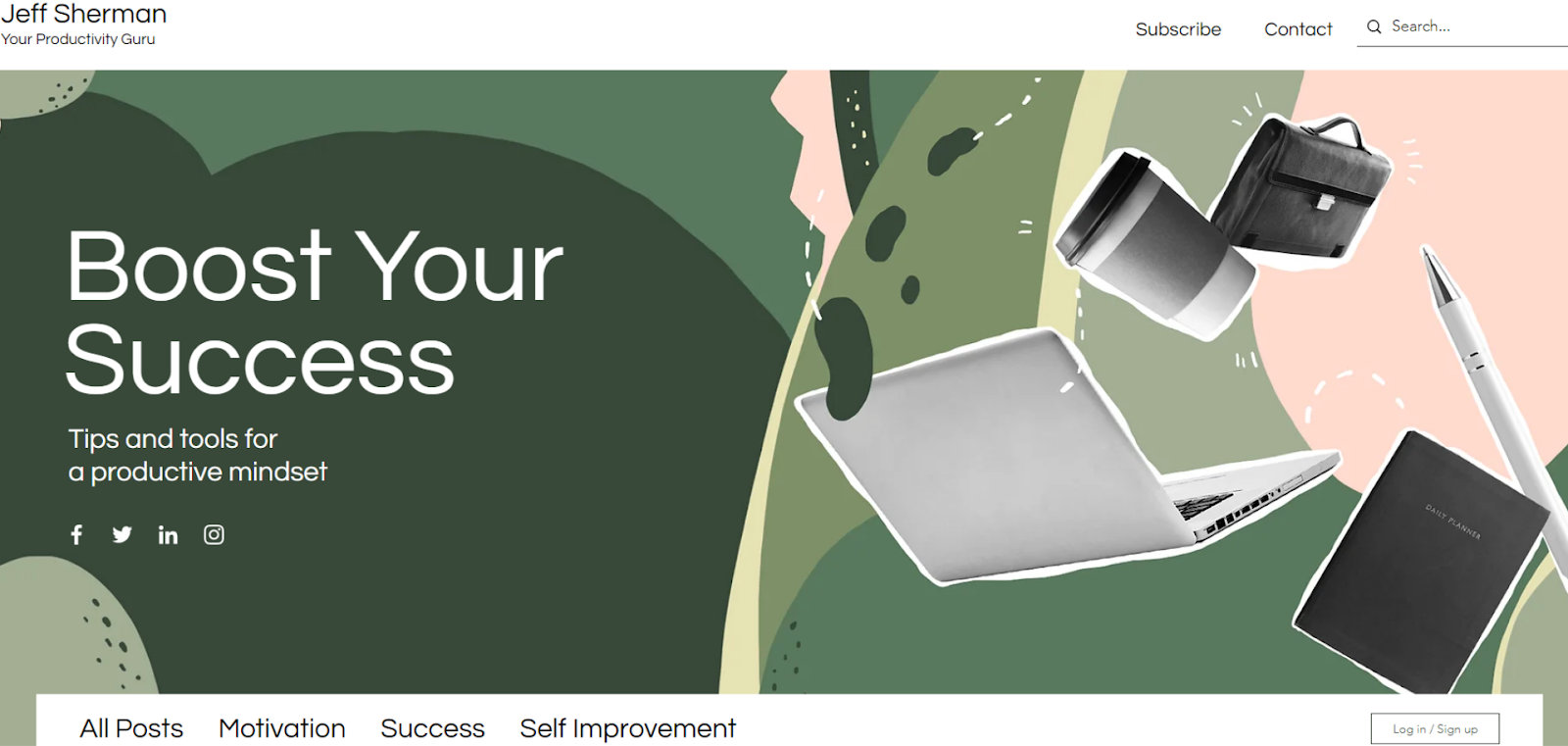 Thanks to its powerful drag-and-drop editor and
900+ designer-made templates
 across 19 categories,
Wix gives you complete design freedom
when building your site. Unlike many website builders, Wix lets you drag and drop media, text, buttons, and more anywhere you want on the page. You can also edit the overall color and font schemes with the "site style" editor. This freedom extends to more than just looks. Wix offers enough tools and features to create just about any website. If you ever need extra features,
Wix offers a massive catalog of third-party and proprietary apps that extend its functionality.
These apps range from image-editing tools to RSS feeds for podcasts and advanced e-commerce analytics. You
can
use Wix's versatile tools to build an original site from scratch
, but that doesn't mean you
have
to. Its vast selection of specialized templates all but guarantees you'll find something that's a close match to your vision. I've found that Wix's full-control approach takes more time than a streamlined editor, but it's worth it if you have a specific vision for your site.
If you're willing to invest some time, you really can't go wrong with Wix.
Looking for an Even Better Deal Than Wix?
Though it's a fantastic website builder, Wix isn't the only great option. The customizability that makes Wix ideal for some can make it less appealing to others. If you want a more guided approach to design or a faster editor to get your site up quickly, there could be a better option for you.
Squarespace is another top builder if you're looking for a sleek, minimalistic site that's guaranteed to look professional.
Each of its 140+ award-winning templates looks stunning and is optimized to load as quickly as possible on any size screen. Squarespace's block editor also gives you an impressive amount of control over the look and feel of your site while preserving an easy-to-follow and visually appealing structure. And now, with the introduction of Squarespace Blueprint, you can even create the perfect template for your site, customized to your needs. Much like Wix, Squarespace's offering isn't only limited to visual features.
Squarespace offers powerful and easy-to-use e-commerce, SEO, and email marketing features.
Thanks to its simple interface, you can create a fully-fledged online store in a few hours. It also gives you access to robust analytics, which provide actionable information for optimizing your site.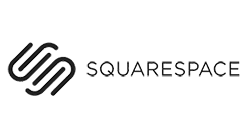 Save up to 30 % on your Squarespace plan today!
Plus get a free domain for one year!
1031 users used this coupon!
If you want to get online as soon as possible,
SITE123 is one of the fastest and most beginner-friendly builders. And, it's offering 50% off all of its annual plans for Black Friday & Cyber Monday.
SITE123 focuses on simplicity, but that doesn't mean you'll compromise on professionalism – you can still create elegant sites quickly. You really don't need any previous website-building experience. They're all half-price – go, go, go!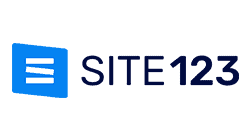 Get 40 % OFF SITE123
Save 40 % when you sign up for SITE123's annual plan
76 users used this coupon!
FAQ
Does Wix offer discount codes?
Yes. Thanks to Wix's partnership with Website Planet, you can get limited-offer discount codes for all of Wix's premium plans, such as the deals available in this article.
Did Wix offer Cyber Monday discounts this year?
Yes! Our partnership with Wix means we have offers to share all year round, including Black Friday and Cyber Monday. We keep this page updated with all the latest Black Friday information!
Does Wix always have 50% off?
No. Though great discounts are always available, Wix only offers 50% off on rare occasions. Make sure to visit this article for updates on its seasonal discounts.
Does Wix offer coupons for existing customers?
Yes! Existing customers with a premium plan can use these coupons to get significant discounts on plan upgrades. However, you cannot use a coupon code for a plan you've already purchased.