We spoke with
John Xie, Co-Founder, and CEO of Taskade,
about their all-in-one platform, which allows remote teams to chat, organize, and collaborate on projects as they happen in real-time, across all devices. While Taskade may look like a simple task list, Mr. Xie explains how it's actually a tree-structured database that companies can customize and transform into the workflow that works best for them.
This interview was originally posted on October 26, 2020.
What is Taskade?
Taskade is the all-in-one collaboration platform for remote teams. Instantly create real-time task lists and workflows with integrated video chat in one simple tool. It's simple, flexible, and fun.
What is a workspace?
A Taskade workspace is a collaborative space within which there is a collection of projects. By inviting others to join the workspace, you can collaborate on multiple projects, all in real-time, and even video conference and chat within each project. You can also create workspaces and subspaces for different teams and departments.
How do your templates assist in designing workspaces?
Taskade's custom templates allow you to create templates and projects that can be shared amongst your entire team workspace, saving time and avoiding repetitive workflows.
How can I collaborate with others within a workspace?
To collaborate with team members, simply invite them into a workspace and hop into the project together. With Taskade, you can organize tasks, write notes, and video chat with your team on the same page.

Is there a way to restrict workspace members from accessing certain items within a workspace?
Taskade supports team permissions and user roles on the workspace, subspace, and project level. While each role allows for different restrictions, generally speaking, anyone you invite into a workspace or subspace will have access to all projects inside. You can read more about user roles and permissions on our website.
How are projects created?
You can create a project by simply visiting https://taskade.com/new.
Can I select which workspace members can access individual projects?
It is possible to share a project with someone without inviting them into your workspace. Either send them the project's share link or manually invite them into the project as a collaborator. External projects shared with you will appear under the "Recent" tab.
Can tags be added to projects?
Yes. Tags can be added as a way to organize and prioritize projects in each workspace. Some tag examples would be Important, On Hold, Ready. One or multiple tags can be used to search or filter the project or workspace.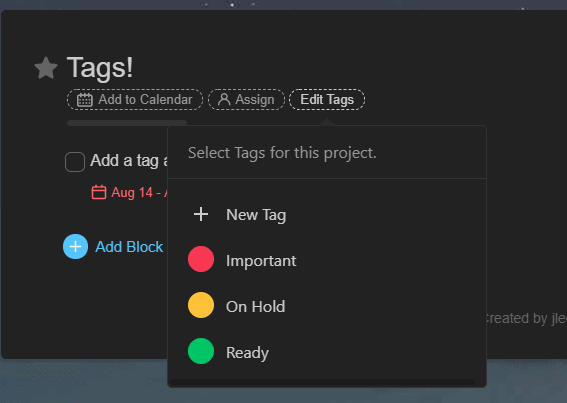 What is the difference between list, board, action, Mindmap, Org Chart project views?
Taskade's editor (projects) is simple, visual, and is due date/project-driven, rather than wiki/document-driven. You can transform and visualize the data of a project in multiple views and collaborate in real-time using:
task list view
mind map view
Kanban board view
action sheet view
org chart view
What are tasks?
A task in Taskade can be a bullet point, a checkbox, or a note, which can be customized however you want.
What functions do you have for real-time collaboration?
Taskade supports real-time collaborative editing, similar to Google Docs. You can type with multiple editors on the same page and edit the same bullet point or paragraph simultaneously without any issues.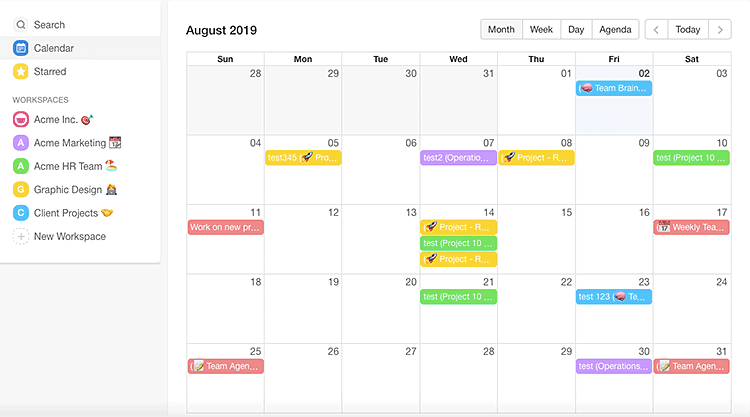 Can the Taskade calendar be integrated with other platforms?
Scheduled tasks and projects created in Taskade can be synced and viewed on Apple, Google, and Outlook Calendars.
Can Taskade be accessed from mobile devices?
Yes, Taskade is fully cross-platform and syncs in real-time across all devices. Our app is available on the Web, iOS, Android, Chrome, Mac, and PC.
How is Taskade pricing structured?
Taskade is free to use for teams and individuals with an optional paid tier. The free plan for Taskade is very generous with all features unlocked and offers unlimited collaboration, projects, tasks. Companies that need unlimited storage space and some of our advanced features can opt for our paid plans.