If you're a "nerd" like
Logan Abbott, Managing Director of Slashdot Media,
and its staff, you are always on the lookout for the latest technology news or open-source project.  Along with Slashdot.org, where you can read and discuss the best technology stories,  they also manage SourceForge, which is home to some of the most significant open-source software projects such as Bitcoin. We spoke with Logan about Slashdot Media's mission, their products, and the future of open-source software.
This interview was originally published on February 13, 2020.
Please tell us a little bit about your background before joining Slashdot Media.
Before joining Slashdot Media, I ran Wirefly.com, which is one of the world's largest comparison websites for cell phone plans, internet services, TV plans, VoIP, phone service, and insurance. At Wirefly, we built really innovative tools that were and still are some of the most comprehensive comparison technologies on the web. I still manage Wirefly, which is now part of Slashdot Media.
What is Slashdot Media's mission?
Slashdot Media's mission is to build excellent internet products and online technology communities. Along with the Wirefly, as mentioned above, Slashdot.org is the world's first and oldest technology discussion site, and SourceForge.net is one of the oldest and largest open-source software development platform. We are continually iterating on our products and improving them for our users. On the business side, we leverage the thoughtful technology communities and products we've built to connect companies with the right customers at the right time.
Why is Slashdot.org's mantra: "News for nerds, stuff that matters"?
Slashdot.org has always operated under the mantra "News for nerds, stuff that matters." It's a simple and memorable way to encapsulate the topics of discussion at Slashdot. The stories are submitted by users and consumed by people who are, at their core, nerds. And we are nerds too. We cover mostly technology, but also how technology intersects with life, politics, and the real world.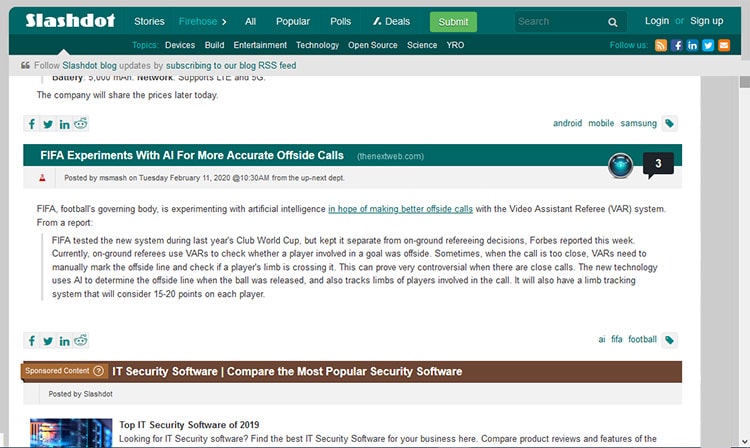 Who creates and edits the posts on Slashdot?
Slashdot stories are primarily submitted by users. We then have a team of seasoned technology editors and journalists curate the submissions and publish the best ones. Users can also vote on their favorite stories in the Slashdot "Firehose."
What are the benefits of reading and participating in the Slashdot forums?
Slashdot is hands-down the best place to get nerdy technology news without the clickbait headlines that plague most online media today. You'll learn a lot from reading the stories, and you'll learn even more from reading the comments, which are often written by very knowledgeable technologists who are experts in their field.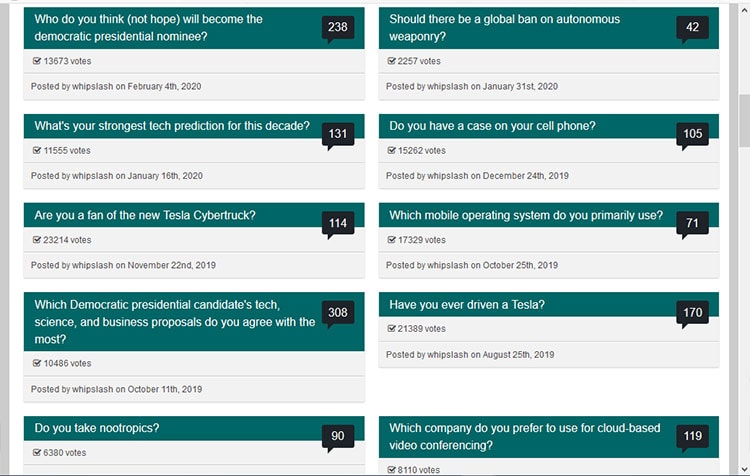 What is SourceForge?
SourceForge is the first open-source software development platform and is one of the main places for open source developers to collaborate and distribute their open-source software projects. Over the years, SourceForge has been home to some of the most significant open-source software projects. For example, Bitcoin was first created on SourceForge. https://sourceforge.net/projects/bitcoin/ SourceForge remains one of the largest open-source code repositories in the world and now offers a business software directory. https://sourceforge.net/software/ SourceForge is the easiest way for open source developers to distribute their software to other developers, and the public at large.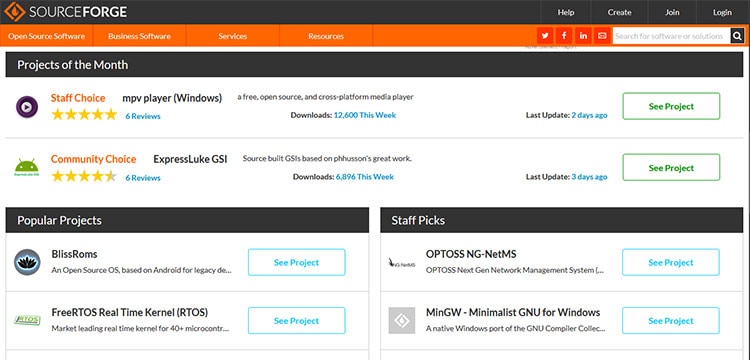 Why would a developer offer their project as open-source?
There are many reasons people contribute to open-source software. For many, it's a way of helping others. For others, it's a hobby. For some companies, it's a way to entice people to eventually pay for a commercial version of their open-source community edition. Overall, though, I think most people contribute to open source projects because it's fun, and it's helpful to others.
What type of open source projects are available for download?
Quite literally, any software that has a paid version also has an open-source alternative. This includes word processors, graphic design software, password managers, operating systems, CRM software, marketing software, and more. Open-source software is taking over the world.
What are the advantages of hosting a project on SourceForge?
SourceForge makes it super easy for people to find your software and download it. There are other great open-source software repositories out there, but none of them are set up in such an intuitive way. We are basically the "app store" of open-source software.
What features and options are available to developers hosting projects on your platform?
Developers hosting on SourceForge, receive detailed download statistics so they can see what countries are downloading their software, at what time of day, etc. We also offer issue tracking, blogs, forums, donation channels, and over 35 million users per month.
Where do you see "open-source" heading in the future?
Open source is clearly the future of software. Microsoft recently bought GitHub, and many of the world's largest software companies are now the Wirefly and are contributors to open source projects. Open source code is transparent and collaborative and going forward, transparency is what people want.