Many companies have benefited by migrating their infrastructure to the cloud environment. But where to begin this daunting process?
Narine Galstian, CMO at SADA Systems
breaks it down from beginning to end, starting with analyzing an organization's current setup, to streamlining workflow, and deciding on a cloud solution through the actual migration process, technical assistance, and employee training. We also talk about SADA's vast array of additional technical services and how they cultivate long term relationships with their customers.
Please tell us a little bit about your background before joining SADA Systems.
I've been in marketing for the over twenty-year span of my entire career. I started in fashion marketing, managing fashion weeks and conferences, and then moved over to the advertising agency side and managed accounts. In late 2003, I made the transition into technology vertical, heading up global marketing for a digital media software company in the B2C market. Around 2011, I transitioned over to technology marketing in the B2B sector, and I haven't looked back.
What is cloud transformation?
Cloud transformation is a very broad term referring to the migration of a company's infrastructure to a cloud environment. But true cloud or digital transformation comes in phases and relates to how organizations connect their systems, collaborate and work together, gain insights and make decisions by utilizing cloud-based solutions and tools. Leading cloud solutions/platform like Google Cloud make all those activities more effective by bringing users together regardless of location or device, improving productivity and helping them collaborate better together. This transformation is all about looking at how you currently work and how you can better work together with cloud.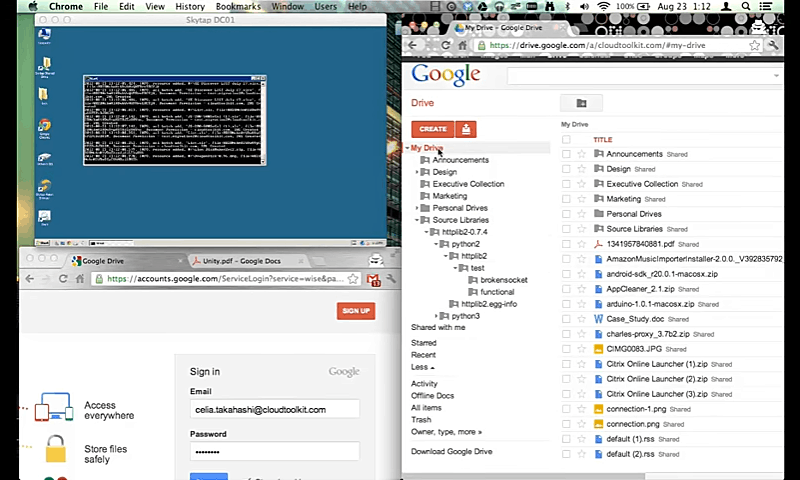 For a company that has not yet transitioned to the cloud, what factors should they consider when choosing a solution?
I think the first thing a company needs to do work with a qualified solutions partner to assess their current infrastructure – what platforms are they on, what tools are they using, how are they internally storing and sharing their data, and how are they connecting – what 3rd party tools are they currently using which can be consolidated. Also, an organization needs to consider their corporate culture – how open are their employees to different and more integrated solutions, is there a merger and acquisition in progress where integration is even more important? Does the company have globally distributed teams and contracted employees? Usability is also an important factor. If the vast majority of their employees are accustomed to a certain platform, then the transition to the cloud will be a lot easier if they stay within that platform. That being said, there have been very large, traditional companies that have made the complete change from one platform to another to cater to the next generation workforce who are accustomed to Google G Suite tools. All these questions should be addressed before deciding on the solutions and change management strategy. At SADA, we always recommend our change management services as they are invaluable in driving user adoption and gaining the benefits that come with cloud transformation. Ultimately, organizations gain ROI on the cloud investment when their workforce is working more efficiently, collaborating more, and cutting costs by eliminating unnecessary tools.
What are change management services?
Change management strategy should really start at the beginning of the cloud transformation journey. With SADA's enterprise consulting services, we work with the organization's stakeholders to evaluate how different departments work together,  their workflow, and what tools are they using. The marketing department might be using several software products that the salespeople, product marketers or product developers aren't.  So, this process brings together all the stakeholders in the company to understand how to best integrate and optimize the tools and workflows with a cloud productivity suite like Google G Suite. This can also result in significant cost savings for companies with the elimination of duplicate 3rd party tools. Several factors are taken into consideration when we plan out a change management roadmap. We always recommend internal Champions within each team to be trained first and then help train other people in the company. Depending on how the company wants to manage training internally, our training programs can be done on-site, remotely, or both. Our goal is to drive user adoption of new tools and help teams onboard faster to get value as soon as possible. Our change management services foster a sense of community and togetherness. We are thrilled to participate in the journey of generating excitement among everyone in the organization during the launch or Go-Live campaigns!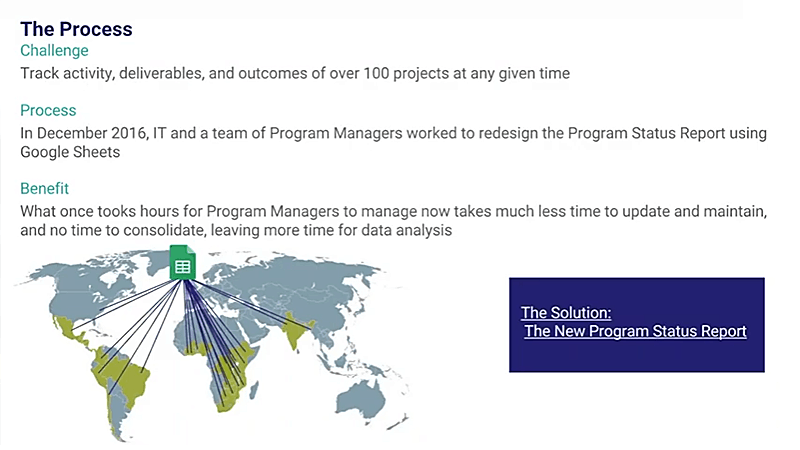 What type of technical services do you provide?
SADA offers a vast array of technical services
including cloud migration, IT infrastructure modernization, custom app development, big data analytics, and cloud managed services, as well as geospatial solutions (anything around Google Maps) and integration of web services and e-commerce services. We've also expanded services for cloud enterprise search, integrating Google Cloud Search capabilities within organizations to optimize their accessibility, security, and efficiencies around management large data sets across multiple platforms. As the Google Cloud launch partner, SADA has migration over 25M users to the cloud, managing over 3000 customers across the enterprise and public sectors. SADA was also recently named Google Cloud Global Partner of the Year at the recent Google Next conference in San Francisco which exemplifies our technical acumen and exceptional services around cloud transformation.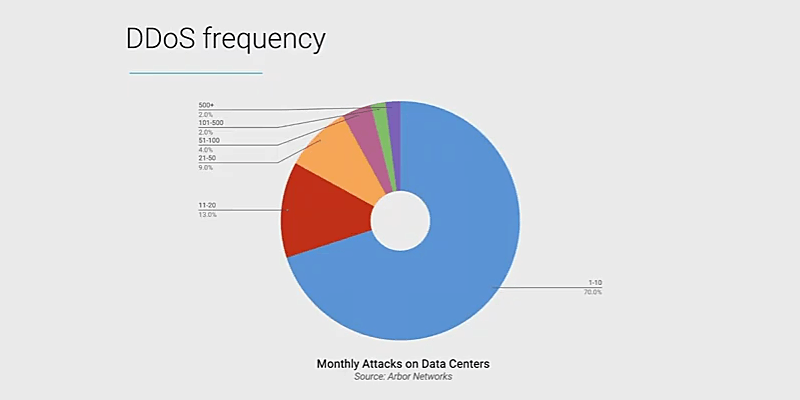 What are your managed IT services?
We strive to cultivate long term relationships with our customers and be their trusted advisor for all their technology and security needs. Our Cloud Managed Services provide customers with end-to-end support. This includes 24/7 Service desk support monitoring and remediation for server infrastructure, Comprehensive reporting engine to capture information related to hardware and software inventory, Asset and vendor management, Intelligent Systems Agents to update Anti-virus signatures, delete temp files, defragment hard drives and scan and remove Spyware, Proactive & Reactive Remediation Services, perform routing system maintenance & remediation, Remote Desktop Control, allowing easy administration of workstations & servers with minimum end-user intervention, Backup and restore services and Custom DevOps Services.
What custom apps has your company developed?
One of our most interesting apps is dotmaps, a project coordination application we developed for cities and government agencies to better manage their projects. It is being used by the City of Chicago and the Seattle Department of Transportation and has saved both cities millions of dollars on city projects over the years. By identifying project overlaps, such as two city agencies planning work on the same street, they can coordinate their projects and work at the same time. In addition to saving time and resources within the city agencies, it's also provided a lot less hassle for citizens commuting around projects.  We've also developed Atom app, which provides an in-depth solution to managing assets, resources, data, and analytics in an easy-to-use application. While these are applications we've launched, we've also developed applications for our customers to better access and service their customers.