There is no doubt that the internet has reshaped our way of communicating, sharing, and interacting.
Jim Groom
, co-founder of
Reclaim Hosting
spoke with us about some of the ways his company has harnessed that power to benefit the education sector. They began with server infrastructure based on the
Domain Of One's Own
concept of providing institutions, educators, and students with domains, web hosting and blogging platforms that they own and control.  It has since grown to include numerous beneficial apps, such as those for archiving and cataloging collections, publishing, collaborating, and freely distributing textbooks, and providing a self-contained social media platform that is not continually collecting data on faculty and students.
How did Reclaim Hosting come about?
My partner, Tim Owens, and I were working at the University of Mary Washington in Fredericksburg, VA as instructional technologists where our responsibility was to help faculty and students integrate the web with their courses. We then started building our own web hosting options, and when other universities became interested in our services, we founded Reclaim Hosting.
What are the differences between your Personal, Professional, and  Organizational Plans?
The only real difference between those plans is the amount of included storage. Personal has 2GB, Professional has 10GB, while Organizational has 100GB. Our plans are structured that way because we believe most people don't use a ton of space, so to provide and charge everyone for unlimited databases and space is beside the point. Since we deal with a lot of faculty and students, we aim to be transparent with our pricing. We never upsell – we give them only the resources they'll use. If they need more space than initially thought, they can easily upgrade to the next plan.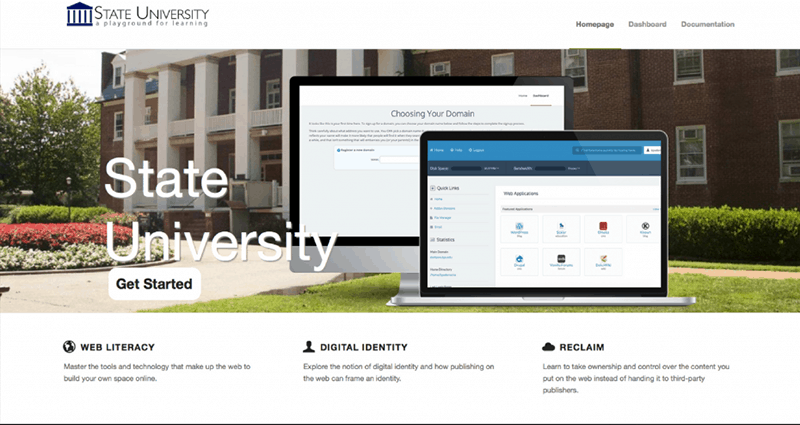 What is included with your Managed Hosting plans?
plans are hosted on a Virtual Private Server that we continuously monitor and update. It's usually for clients who have sites that are not a good fit for shared hosting as they demand a lot of resources or need a little bit of extra attention from us. These services make it a more expensive plan than Shared Hosting. We've recently introduced a new plan, Professional Services, which is kind of a middle ground between managed and shared hosting. It allows sites to have more resources without being located on a dedicated server or VPS. They are placed on a low tenant shared hosting site running an alternative to Apache called Litespeed, which allows us to give them a faster experience without breaking the bank.
For whom is a VPS (Virtual Private Server) the right choice?
A Virtual Private Server is for an organization that wants a dedicated server without being confined to the restrictions of a shared environment. Think of Shared Hosting as living in an apartment building. If you wanted to blast your music or party all night, you can't, because there are other tenants with whom you need to share sleeping times and the limited supply of electricity and water. So, you'll need to move into a larger, more private home that can handle the resources you need. It's the same with hosting. Shared Hosting may be less expensive, but if you're running a really intensive site that gets hundreds of thousands of hits a month and uses a lot of resources, then you need Managed Hosting. And because it's your own dedicated server, you can install various applications that may not be available in the limited Shared Hosting environment. So Managed Hosting gives you more freedom to both demand resources and to install packages.
What is your WordPress multi-site plan, and can it be hosted on a shared server?
A WordPress multi-site runs multiple blogs within one WordPress installation. A WordPress multi-site with three or four blogs can probably run on a shared server, but when a university has three or four thousand blogs (and some of the sites we host have 40,000 blogs!), they'll need the dedicated resources of a managed VPS. This option is prevalent amongst universities since the database running a WordPress multi-site with thousands of interactive blogs, can become very unwieldy and would bring down a shared hosting server pretty quickly.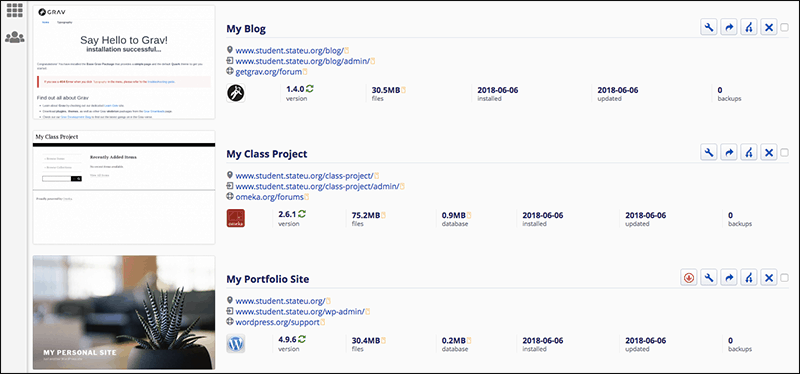 OK, I'm getting an "Education" vibe running through your business!
Definitely! One of the things universities initially approached us about, and which I think is why we became so focused on education, was to provide the server infrastructure for
Domain Of One's Own
, the idea that every student or faculty member would have their own personal domain and hosting space to build their identity. Brigham Young University currently has ten thousand students creating websites on their own domains under
Domain Of One's Own
– and that's all running through our infrastructure.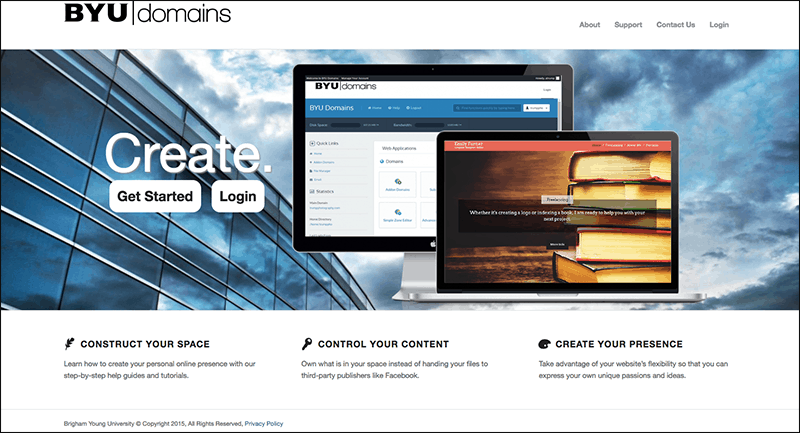 Do you host any other CMS platforms?
Yes. We have an application called Installation with about 120 different apps that users can install instantly. These include other CMS platforms like Drupal, Joomla!, and TYPO3.
What are some custom apps that Reclaim Hosting has developed for the educational community?
We have developed several apps that can be installed instantly with Installation. Omeka, which comes out of George Mason University, is an exhibit builder that allows librarians and archivists to build exhibits and collections. What they love about Omeka is the ability to attach really specific metadata to these artifacts, making it a very powerful archiving tool.

Then there's Scalar, a project of the University of Southern California, which is a publishing platform focused on framing digital media within the appearance of a digital book. We've also created installers for some exciting apps alongside a developer named Alan Levine (http://cogdogblog.com), known as SPLOTs (http://splot.ca). These applications were built on top of WordPress and come packaged with prepopulated themes, plugins, and content, so half the work has already been done. The SPLOT concept is to take online publishing tools for tasks like creating portfolios and image and video collections which have been developed at universities and easily share these resources among the other schools with their thousands of users across our infrastructure.
What is Pressbooks, and how is it used?
Pressbooks is an application built on WordPress that is very valuable for publishing OERs (Open Educational Resources). OERs are free educational resources like textbooks that are published online, and Pressbooks provides the tools for universities to not only publish but to share their books with other schools. These textbooks are digitally native, meaning that they have they were written to be open educational resources. Their licensing by default is free, meaning that anyone can use, reuse, or modify anything in that textbook without restriction. So, a professor who finds an openly licensed textbook can put it into Pressbooks and share it with their students. Now rather than spending $50 (or $500!) for a textbook, students have a free book that can be easily accessed online.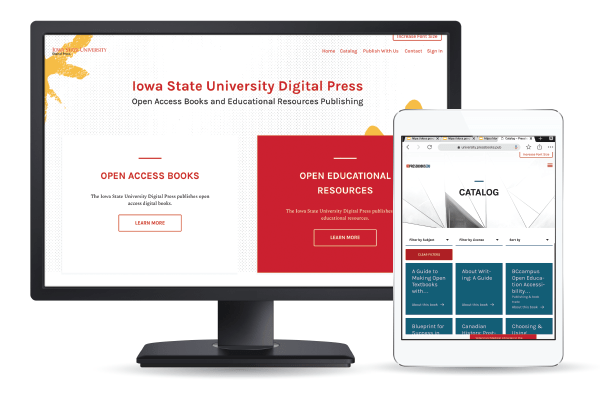 What is Commons in a Box?
Commons in a Box was initially built for the City University of New York community by Matt Gold and Boone Georges. It uses the WordPress plugin BuddyPress, which is an open-source, community-driven alternative to social networks like Facebook. It's basically a WordPress multi-site with a built-in social network where users can message, create groups, and share documents. While its creators liked the utility of social media platforms such as Facebook, they wanted to create a space that wasn't continually collecting data on faculty and students. They also wanted a platform that didn't monitor how posted data was shared, raising the question of to what degree we can share, own, or at least have a modicum of control over the data we share online.
You are well rooted in the educational community. Do you host sites for other fields?
We don't limit our clientele, but we're honest with people and let them know that we are an education-focused company and where our focus and strengths lie. But we have a lot of people that have nothing to do with education who host with us because of our transparent pricing, low price point, and ability to provide the same level of service they could expect from any of the great web hosting companies.
How are your servers protected from cyberthreats?
One of the protections we run is an external firewall called BitNinja, which has really helped keep our servers safe by using preventative, proactive measures. Additionally, our application installer, Installatron, protects our infrastructure by automatically updating applications to the newest versions because outdated themes and plugins are where a lot of exploits originate.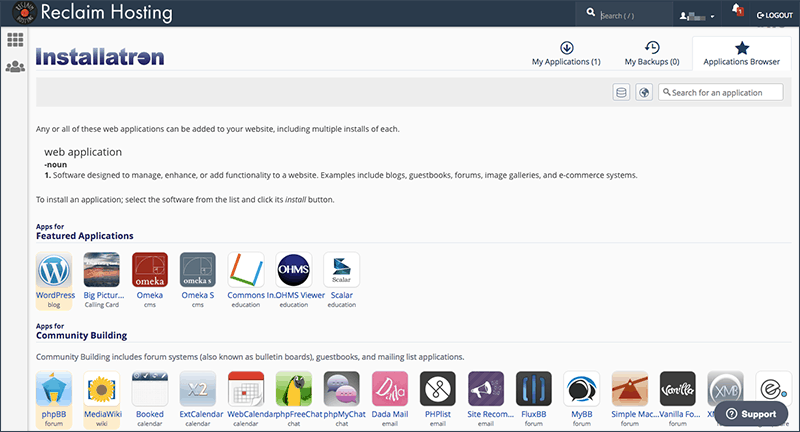 How can users get support?
We offer support via email and are known for responding quickly. I would put our support up there with the best of the business. We punch above our weight and take care of our users, so our support is a strong point for our company. We don't do any marketing, so favorable word of mouth is the reason we're still around.