Pantheon markets its services as "elastic hosting" because it can scale up instantly if your site gets a surge in traffic. But marketing lingo aside, it's a cloud hosting provider, and scaling to meet demand is what cloud hosting is for. Where Pantheon is different is that it is
designed primarily as a collaborative platform for marketing and development teams to create WordPress and Drupal sites.
If you're a beginner developer with a small-scale project, this "WebOps platform" might be more than you need. The
Pantheon infrastructure is built on Google's Cloud Platform (GCP),
and provides top-end performance, reliability, and security. But you're going to pay a premium for this. You can create a free account, build your site, and not pay for anything until you take the site live. But when you do go live,
Pantheon is one of the most expensive cloud hosts my colleagues and I have tested.
So, is there a Pantheon plan offering value in line with the high price? Read on to find out.
Short on Time? These Are Pantheon's Best Plans for 2023:
Performance Medium – Resources suited to a mid-range online operation with up to 15 sites and a max of 50K monthly visits
Performance Extra-Large – Ideal for an online venture that needs more domains and performance for high-traffic sites or large projects
Elite – Bespoke plan for a very large or specific online enterprise with the best quality infrastructure and support
Pantheon Features & Pricing Overview
Good Base Features, but Costs a Lot for What You Get
Pantheon offers three tiers of site hosting plans: Basic, Performance, and Elite. Basic consists of just one entry-level plan. Performance has four set plans. And Elite is a custom tier where you can design a plan for your enterprise-level requirements. With many cloud hosts, you pay for resources you use by the hour.
With Pantheon you pay a monthly or annual price regardless of resource usage.
While you may feel like you're overpaying if you use less than your full resource allowance, Pantheon will accommodate temporary traffic surges free of charge – on most plans.
With Performance-tier plans, a sustained increase in traffic for two months will cause your plan to be upgraded to the next-level plan automatically.
On the Basic tier, a single month in which your traffic exceeds 25,000 visits will cause your plan to be upgraded to the Performance tier. In other words, you'd best keep an eye on your traffic stats. All plans include free SSL, automatic backups, and access to Pantheon's Fastly-driven global CDN. You also get Pantheon's proprietary account dashboard (which isn't as user-friendly as cPanel). But
to get the most out of Pantheon you'll need a support plan too.
There are four to pick from: Silver, Gold, Platinum, and Diamond. Silver is included in your plan price, but the rest cost extra. I've outlined these plans later in this article. Pantheon accepts credit card payments only. If you decide to cancel your plan, it's easy to do via the Pantheon site dashboard – however,
it does not offer a money-back guarantee,
so you will not get a refund.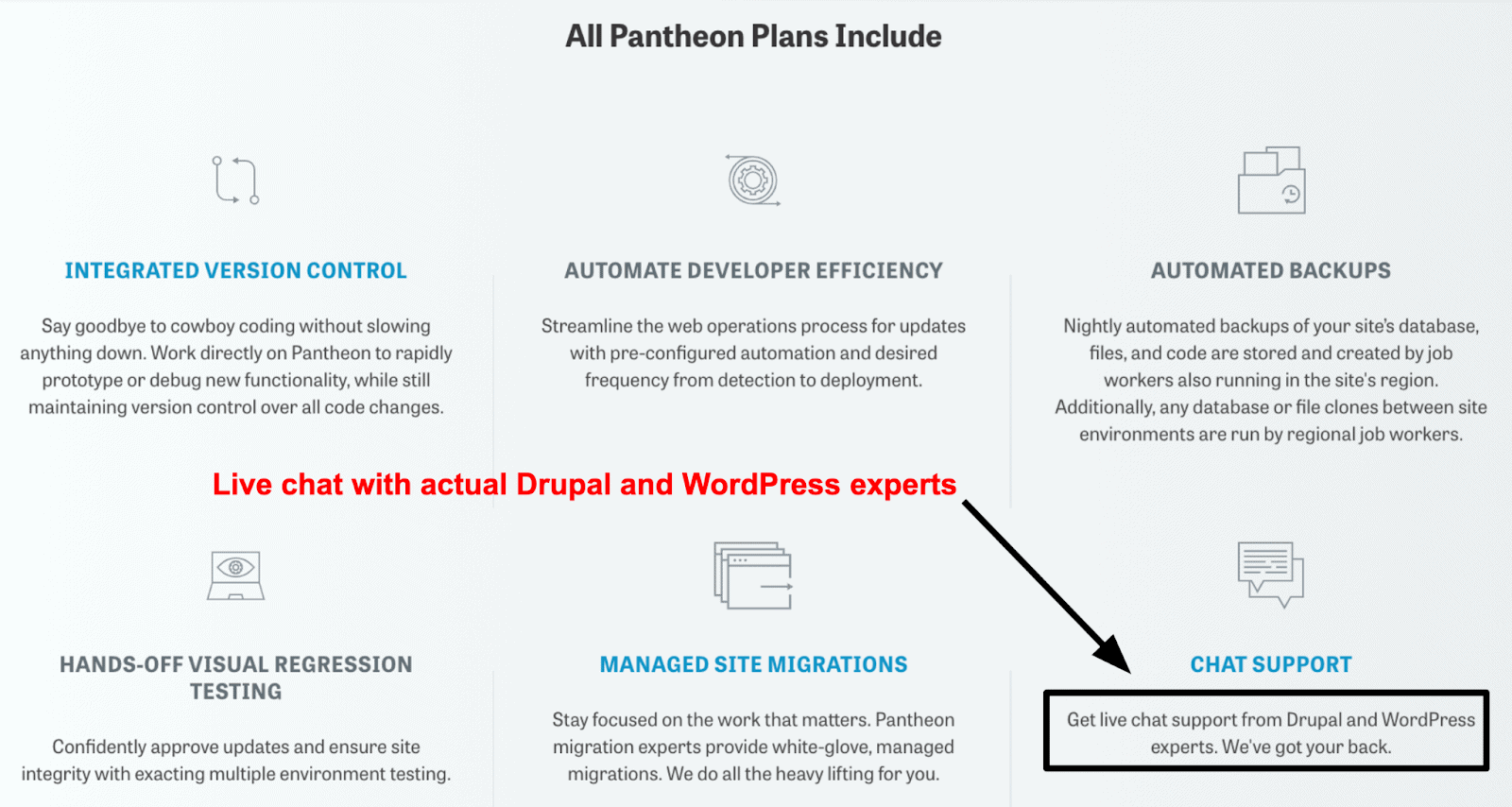 Pantheon's Basic hosting plan gives you 20GB of SSD storage and allows for 25K monthly visits to a maximum of 5 domains.
You get the base features included with all Pantheon plans, like managed site migrations and automatic nightly backups, though backups are only retained for a month (versus 6 months for all other plans). You get fewer optimization tools than with Performance or Elite, but
even Basic includes load balancing and Varnish-driven edge caching
 to help boost speed and reliability.
Basic plans have an "uptime expectation" of 99.9%, but that's not a guarantee. Although the Basic plan offers a solid feature set, the price is a bit high for what you're getting. For this level of traffic,
you could get a much cheaper cloud hosting plan on slightly less impressive infrastructure from a budget host like Hostinger.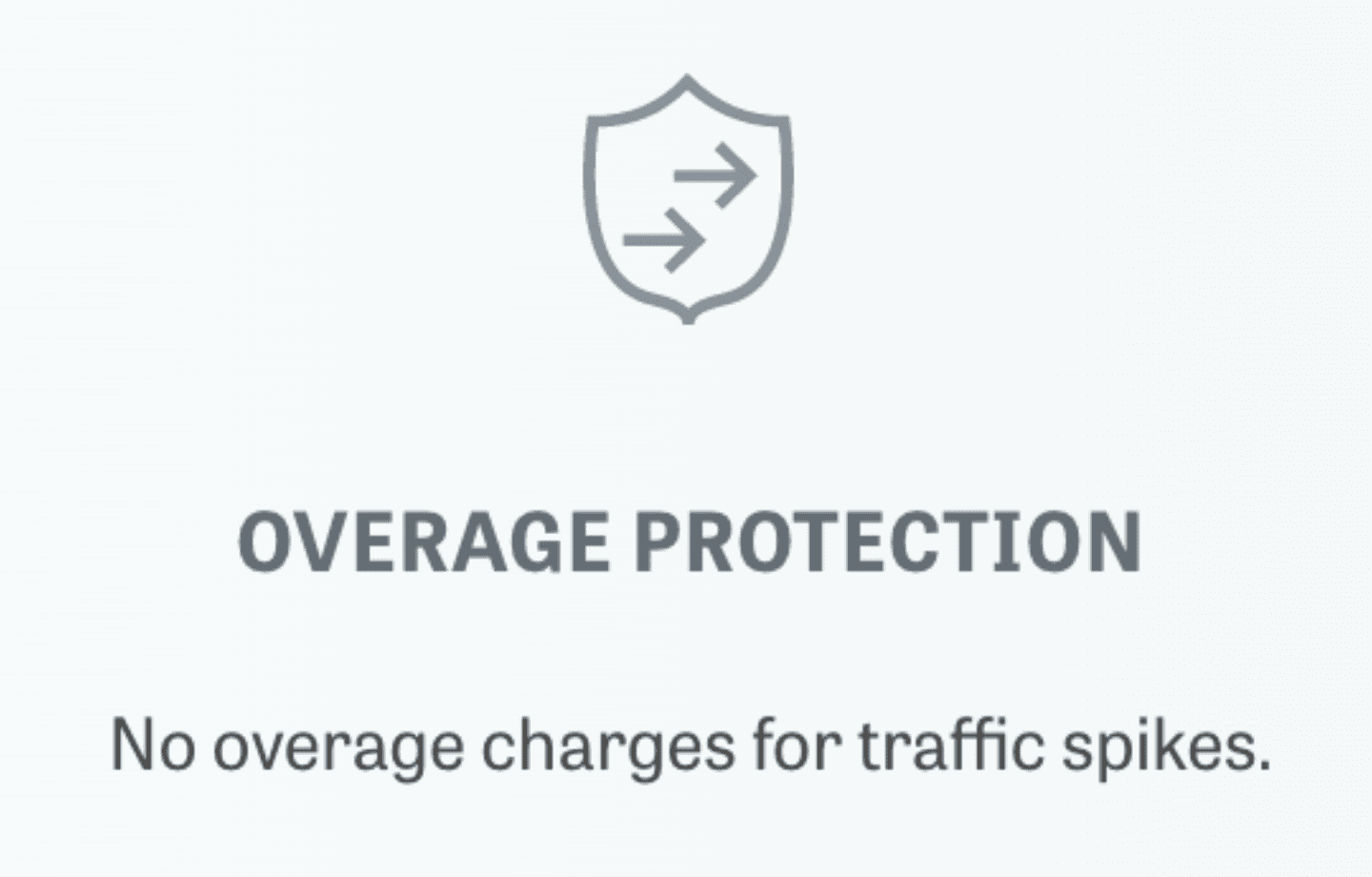 The resources you get with Pantheon's Performance Small plan don't vary much from the Basic-tier plan, but
it has better performance caching, overage protection, and a longer backup retention period
.
It also offers fast, server-driven search functionality which you can incorporate into your WordPress or Drupal sites. Like the Basic plan, Performance Small has a 99.9% "uptime expectation," but not an uptime guarantee.

As the best-value Pantheon hosting plan, Performance Medium gives you all the features,
security, and optimization tools you get with Small (and higher-end Performance plans), but it doubles most of Small's resources
.
It also doubles your load balancers, so you can get better page loading speeds and performance. But the biggest item of note is that
Performance Medium gives you 512MB of application memory,
which is the same amount you get with all top-end Pantheon plans, including Elite.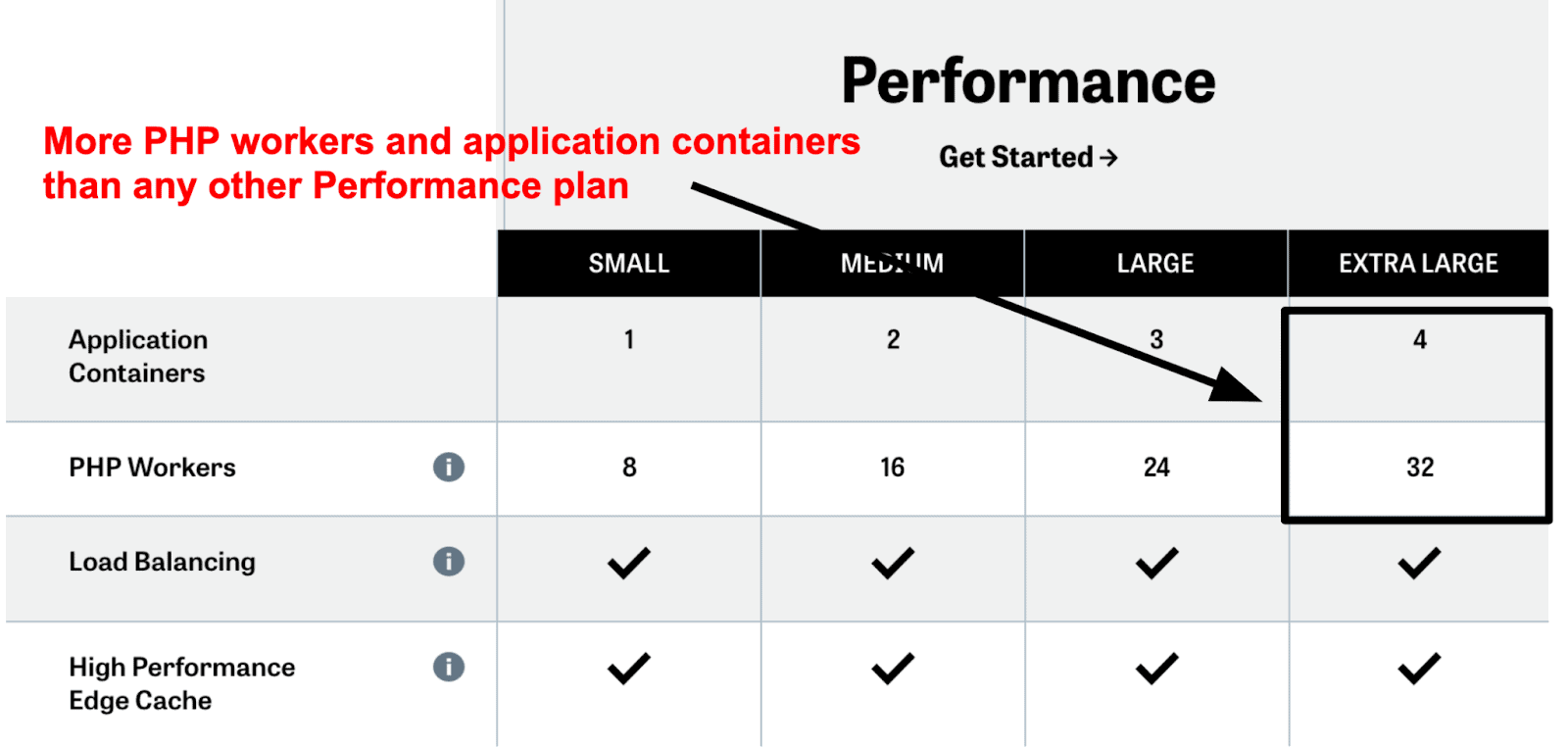 Performance Extra Large provides the same features as other Pantheon Performance plans, but Extra Large gives you enterprise-level resources.
That includes 32 PHP workers so you can execute a higher number of requests simultaneously, for up to 70 domains.
The price of Extra Large is quite high, and you can get a lower price and
better value for a similar configuration with Kamatera cloud hosting
.
But if you like the powerful Pantheon infrastructure and need ample resources, Extra Large is a solid cloud hosting option. Though you may also want to consider a Pantheon Elite plan for more flexibility, scalability, and better support. Pantheon also offers a Performance Large plan, with resources that fall between Medium and Extra Large.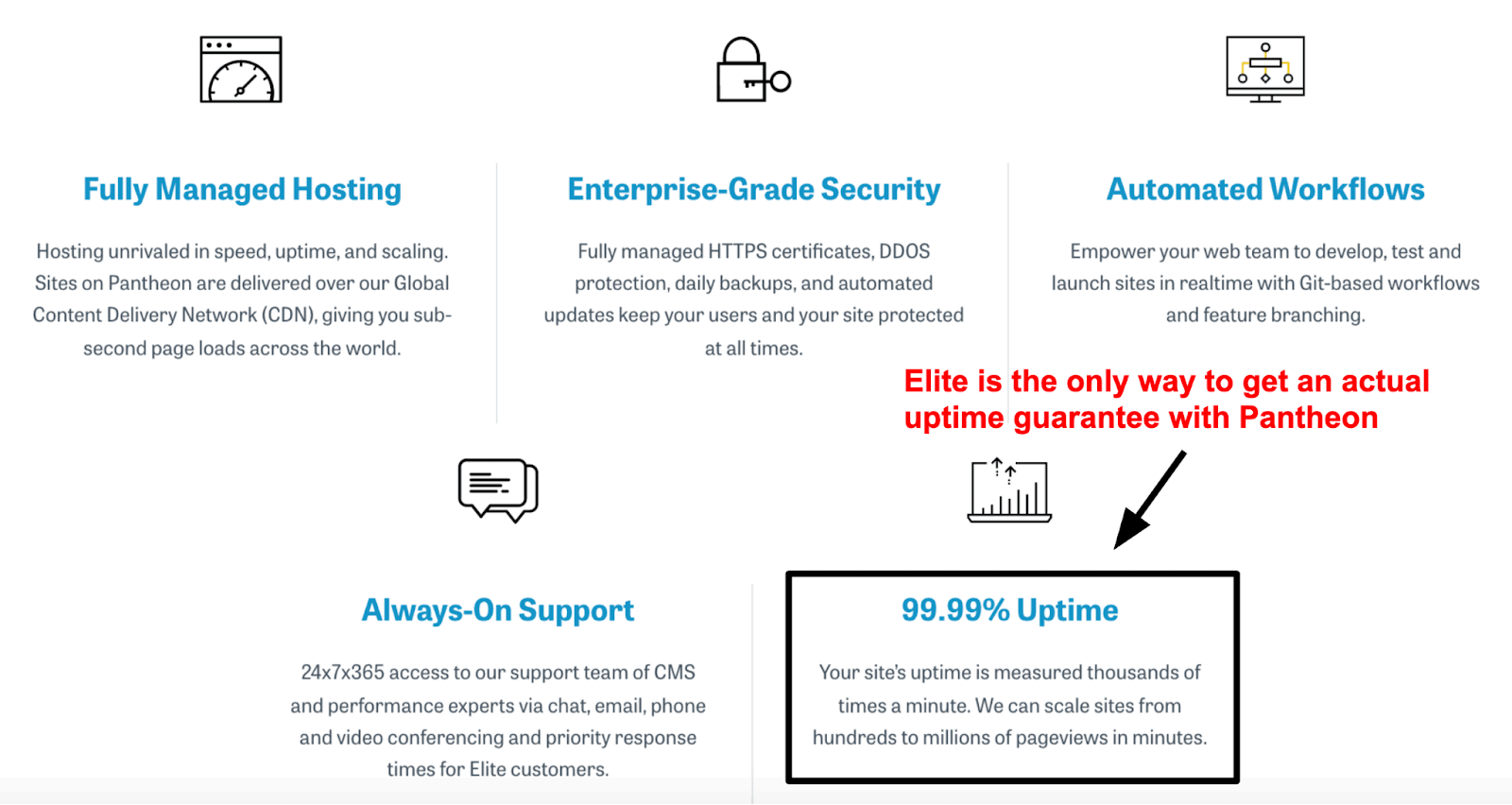 Elite plans give you the best of what Pantheon has to offer, including fully-managed hosting, high-quality support, and an impressive 99.99% uptime guarantee.
The Elite plan is made-to-order for high-traffic, "mission-critical" websites.
These plans can accommodate more than 20 million visits and serve over 100 million pages per month.
Storage starts at 200GB, but you can increase it to your specifications. You can host up to 270 domains with Elite and have an unlimited number of on-demand backups. All other Pantheon plans give you 7 on-demand backups.
One negative about Elite plans is that you're billed annually;
there's no monthly plan option at this level. And since there's no money-back guarantee, you'll likely want to invest in an appropriate support plan to ensure you're getting the most out of this service.
Is Pantheon Hosting Right for You?
If you're a developer, agency, organization, or company looking for industry-leading features and superior hosting infrastructure on Google Cloud Platform servers, Pantheon can provide this, at premium prices. Here's a side-by-side comparison of Pantheon plans to help you compare them all.
| | | | | | | |
| --- | --- | --- | --- | --- | --- | --- |
| | Basic | Performance – Small | Performance – Medium | Performance – Large | Performance – XL | Elite |
| Initial term starting price | $50 | $175 | $300 | $600 | $1,000 | Varies |
| Price on renewal | Same as above | Same as above | Same as above | Same as above | Same as above | Varies |
| Number of websites | 5 | 10 | 15 | 35 | 70 | 270 |
| Storage | 20GB SSD | 30GB SSD | 50GB SSD | 100GB SSD | 200GB SSD | 200GB+ SSD |
| Monthly visits | 25K | 25K | 50K | 150K | 300K | 20M+ |
| Free domain? | ✔ | ✔ | ✔ | ✔ | ✔ | ✔ |
| Free SSL? | ✔ | ✔ | ✔ | ✔ | ✔ | ✔ |
| Backups? | ✔ | ✔ | ✔ | ✔ | ✔ | ✔ |
| Performance optimizations | Varnish edge cache | Varnish edge cache & object cache | Varnish edge cache & object cache | Varnish edge cache & object cache | Varnish edge cache & object cache | Varnish edge cache & object cache |
| Server type | Google Cloud Platform | Google Cloud Platform | Google Cloud Platform | Google Cloud Platform | Google Cloud Platform | Google Cloud Platform |
| Security Tools | DDoS protection, SAML integration | DDoS protection, SAML integration | DDoS protection, SAML integration | DDoS protection, SAML integration | DDoS protection, SAML integration | DDoS protection, SAML integration |
| Datacenter locations | US, Canada, Europe, Australia | US, Canada, Europe, Australia | US, Canada, Europe, Australia | US, Canada, Europe, Australia | US, Canada, Europe, Australia | US, Canada, Europe, Australia |
| Support availability | 24 hr. live chat Mon-Fri; paid upgrades available | 24 hr. live chat Mon-Fri; paid upgrades available | 24 hr. live chat Mon-Fri; paid upgrades available | 24 hr. live chat Mon-Fri; paid upgrades available | 24 hr. live chat Mon-Fri; paid upgrades available | 24 hr. live chat Mon-Fri; paid upgrades available |
Pantheon Support Solutions
To get the full Pantheon experience, you need to pay for an advanced support solution.
Pantheon's four levels of support offer varying degrees of technical assistance and optimization tools.
But it's worth noting that unlike support from some competitors, Pantheon's support is not designed to replace your in-house team. Pantheon doesn't list prices for its advanced support plans. The only way to find out how much these plans will cost is for you is to provide the details of your project to the sales department, which makes sense, as costs will vary depending on the size of your team.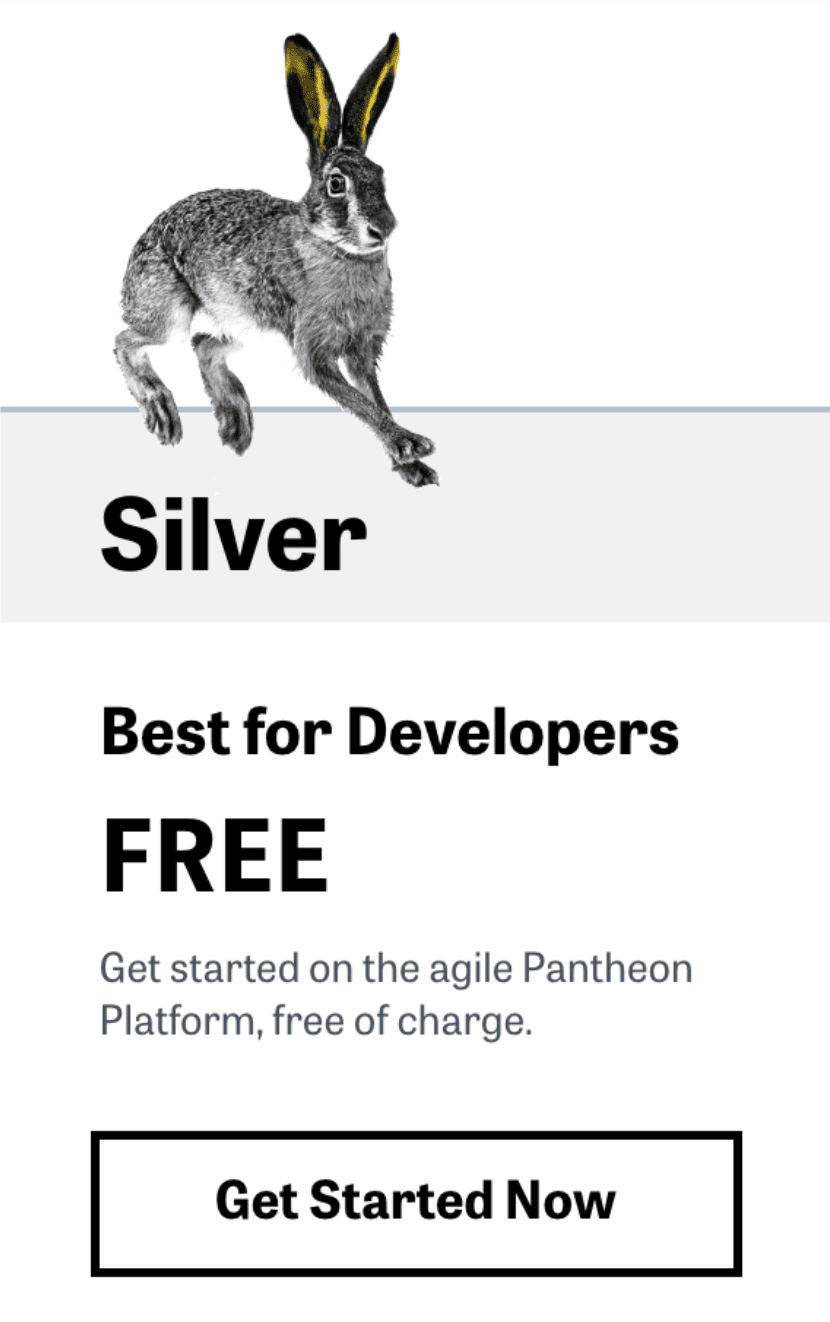 If you're a developer who's comfortable managing your deployment, free Silver support is probably all you'll need.
Silver gives you access to Pantheon technical documentation and 24-hour, Monday-to-Friday live chat account support, but that's it.
You do not have access to the Pantheon ticketing system or emergency on-call support with Silver. But it does come with basic productivity features, including pre-configuration of the Fastly global CDN. And you can pay to add on services such as pre-launch load testing and customer success managers.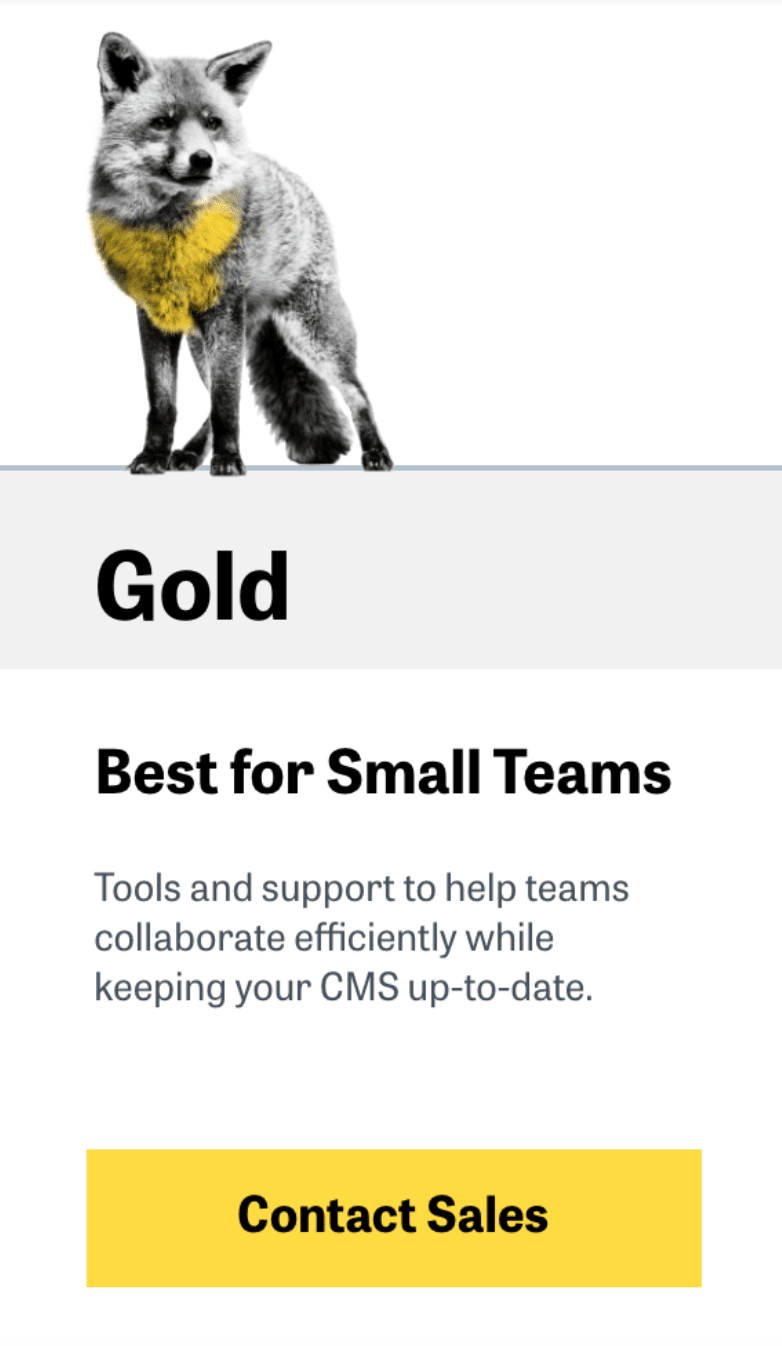 Gold provides several tools specifically for teams, and some technical assistance.
Features include a collaborative platform for developers, visual regression testing for automatic CMS updates, and assistance with site deployment and CDN optimization.
You get access to 24/7 live chat with Gold support, as well as an 8-hour response time on tickets 24 hours a day, Monday-Friday.
Gold also includes weekly Autopilot updates and optional WordPress Multisite support
,
which isn't available with Silver.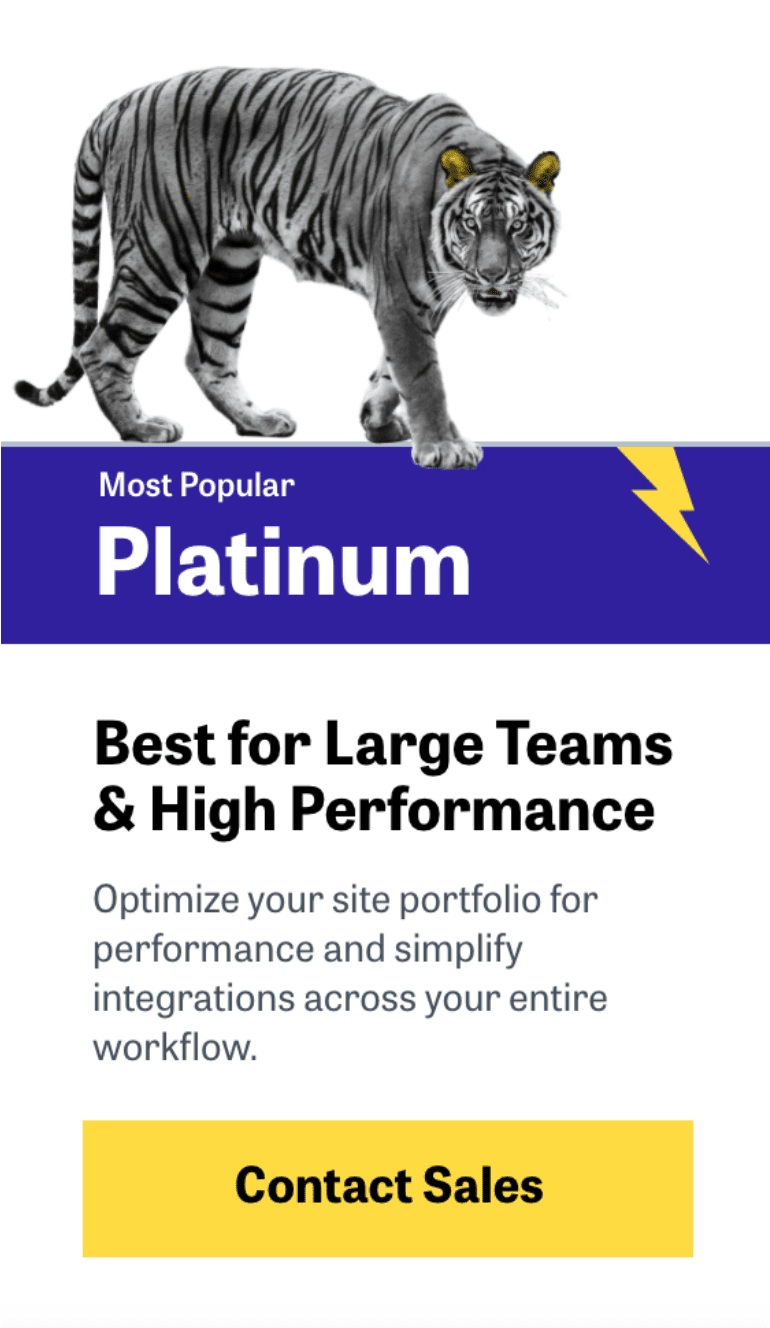 Pantheon's most popular support solution is Platinum, which is designed to bring top hosting performance to large teams.
With Platinum, you get everything you get with Gold plus additional optimization tools, performance monitoring, 24/7 live chat with priority response, 2-hour response to tickets, and 1-hour response on emergency calls.
But that's not where Platinum support ends. It also gives you daily Autopilot updates (vs Gold's weekly), cloud integration assistance, and
Pantheon will even review your scripts for errors
 and make suggestions on how to best use your command line interface (CLI).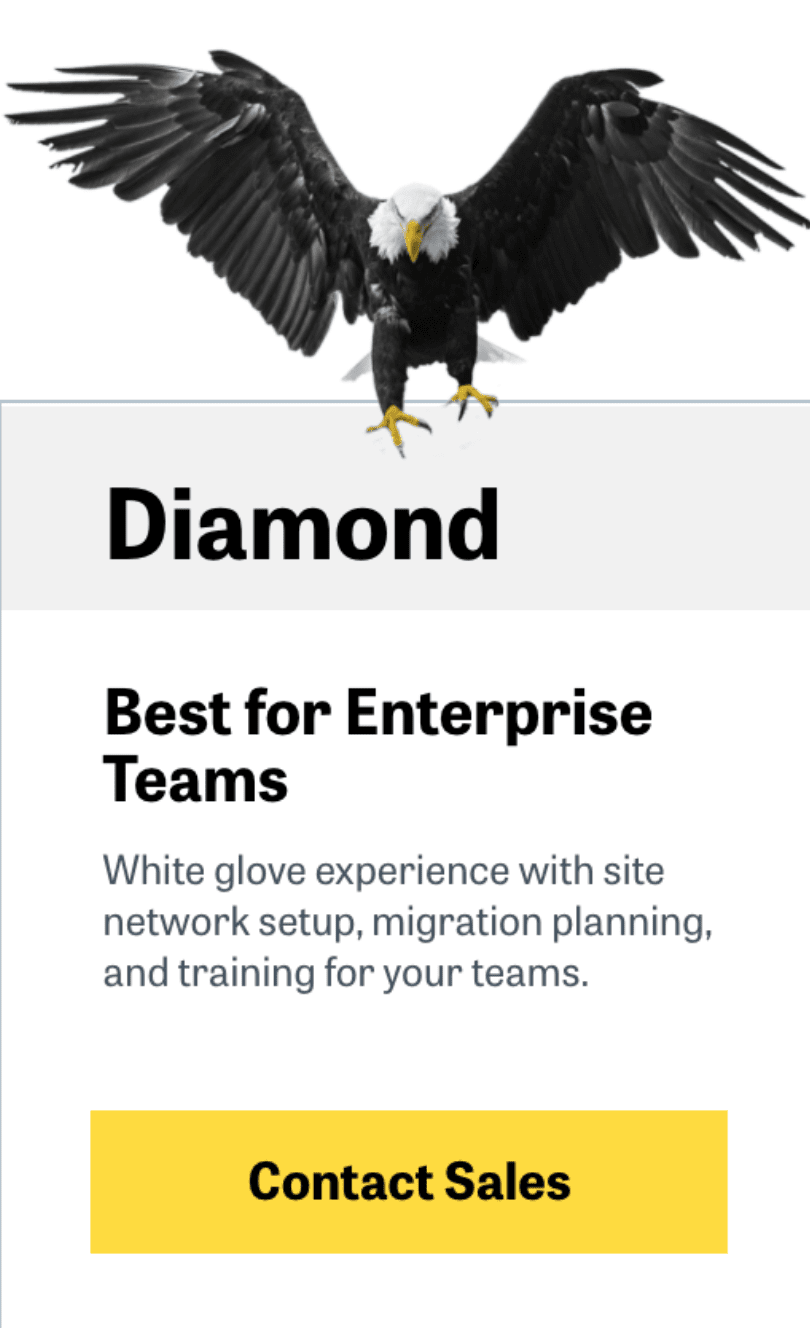 The top support solution Pantheon offers is Diamond, which is designed for enterprise teams. Where Diamond stands apart is with its setup assistance and service level agreements.
Diamond gives you a dedicated support team and customer success manager that will help you with site and organization configurations, DNS launches, pre-launch load testing, and more.
Pantheon will even conduct training workshops, including helping you get your site network set up the way you want it. When it comes to technical assistance, you get top priority treatment on live chat, a 1-hour response time to tickets, and a 15-minute response time for emergencies, 24/7.
Technical assistance will also take care of any critical debugging issues,
which it doesn't do with any other support level.
Silver
Gold
Platinum
Diamond
Initial term starting price
Free
Contact sales
Contact sales
Contact sales
Live chat

24×5 (Monday-Friday)

24/7

24/7

Priority

24/7 

Top priority

Tickets

✘

24×5

8 hour response

24/7

2 hour response

24/7

1 hour response

Emergency on-call

✘

✘

24/7

1 hour response

24/7

15 min response

Dedicated support team?

✘

✘

✘

✔

Documentation?

✔

✔

✔

✔

Community?

✔

✔

✔

✔
Recommended Pantheon Alternatives
Pantheon is an advanced cloud hosting option if you're a developer or marketer building a WordPress or Drupal site and are looking for a powerful infrastructure. But its prices are high, so it won't fit smaller budgets. Here are some other top-rated cloud hosting providers which may be worth considering.
Kamatera
Kamatera provides more flexibility than any other cloud hosting provider. There are over 1,100 different resource configurations available when you set up a server. Unlike Pantheon that charges you by the month or by the year regardless of the resources you consume,
Kamatera charges by the second
,
so you only pay for exactly what you use.
The performance you get with Kamatera is nearly perfect
– my colleague got page loading speeds of around a second, and 100% uptime
during our tests
. And Kamatera actually guarantees uptime on all plans. You do have to pay for support here too, but at its core,
Kamatera offers better value for money
.
Liquid Web
The cloud hosting you get with Liquid Web is managed and comes with some of the industry's best customer support.
For less money per month than Pantheon's Performance Medium plan (its best-value option), Liquid Web's Standard plan gives you far more storage and bandwidth.
Liquid Web gives you 960GB of SSD storage (to Pantheon Medium's 50GB) and 10TB of transfer, which is enough for about 5 million page loads per month (to Pantheon Medium's 250K). But even though Liquid Web gives you more resources and a superb infrastructure, Pantheon's infrastructure should give you slightly better performance.
Hostinger
Hostinger advertises the lowest cloud hosting prices on the market.
The regular price for its Starter plan is about half the cost of the Pantheon Basic plan
, and you get a lot more resources for your money,
including 200GB of SSD storage and unlimited bandwidth. You get a number of free features with Hostinger, like SSL, backups, email, and a domain name. You can have up to 300 websites with any Hostinger plan, while even Pantheon Elite caps you at 270. And
Hostinger gives you a 30-day money-back guarantee.
There's no guarantee and no refunds with Pantheon.
InterServer
Unlike Pantheon, which uses Linux containers on Google Cloud, InterServer offers VPS virtual machines on its own cloud-based platform. You can buy individual "slices" of a virtually-private server, with each slice giving you 1 vCPU, 2GB of RAM, 30GB of SSD storage, and 1TB of bandwidth.
If you buy four or more slices, you'll also get managed support.
But you can't customize InterServer plans beyond adding slices, and since 16 slices is the most you can get, it's not as scalable as some cloud hosts. InterServer is optimized for WordPress, and it achieved solid page loading speeds with 100% uptime during our tests. But it only has two data centers – both in the US – and its performance and infrastructure don't measure up to the power of Pantheon.
Cloudways
Cloudways is a bit like Pantheon in that it doesn't use its own servers. Instead,
Cloudways lets you choose from DigitalOcean, Linode, Vultr, Amazon Web Services (AWS), and Google Cloud Engine (GCE).
The performance, uptime guarantees, and features you get are based on the provider you select.
Where you get added value from Cloudways is in its managed support and optimized platform.
Cloudways manages all aspects of your cloud instance(s), and its Thunderstack hosting configuration is built for speed and reliability. Like Pantheon Performance and Basic plans, you pay monthly for Cloudways' service. However, you are only charged for resources you actually use. So, unlike Pantheon that charges you whether or not your servers are active, if you have an inactive AWS or GCE server, Cloudways won't charge you for anything, except storage.
A2 Hosting
A2 Hosting offers both WordPress and Drupal-specific hosting, like Pantheon, but its infrastructure and performance are not nearly as powerful. For example, its Drupal hosting is shared, not cloud-based.
The main benefit of A2 Hosting over Pantheon is that it offers managed WordPress cloud hosting at shared hosting prices
.
A2 Hosting provides a solid set of features, including free SSL, automatic backups, and a money-back guarantee, even though it offers a lower resource cap compared to Pantheon. If you've outgrown shared hosting, A2 Hosting makes for a decent budget-friendly cloud hosting option.
SiteGround
SiteGround's cloud hosting isn't as budget-friendly as Hostinger or A2 Hosting, but it's cheaper than Pantheon for similar resource levels.
And since every SiteGround plan is managed, you don't have to pay extra for support. There are four set plans to pick from, but
SiteGround also gives you the flexibility to configure your own cloud and increase your CPU, RAM, and SSD storage individually
 to levels you can only reach with a Pantheon Elite plan. And the 5TB of data transfer it gives you is also more than any Pantheon plan except Elite. But despite its ample resources, SiteGround's infrastructure can't match Pantheon's (i.e. Google's).
Pantheon
Kamatera
Liquid Web
Hostinger
InterServer
Cloudways
A2 Hosting
SiteGround
Starting price

$

50.00

$

4.00

$

149.00

$

9.99

$

6.00

$

11.00

$

11.99

$

100.00

Storage

20GB-200GB+ SSD

5GB-40TB SSD

40GB-200GB SSD

20GB-160GB SSD

30GB-480GB SSD; 1TB-16TB HDD

25GB-160GB SSD

150GB SSD-450GB NVMe

40GB-1TB SSD

Bandwidth

25K-20M+ monthly visits

1TB-5TB

10TB

1TB-8TB

1TB-16TB

1TB-5TB

2TB-4TB

5TB

Free Domain

✔

✘

✘

✔

✘

✘

✘

✘

Free SSL

✔

✔

✔

✔

✔

✔

✔

✔

Optimized for WordPress

✔

✘

✔

✔

✘

✘

✔

✘

Backups

Automatic, daily

Paid add-on

Automatic, daily

Automatic, daily

Manual

Paid add-on

Automatic, daily

Included with higher-priced plans

Included customer support

24/5 live chat

24/7 email, phone, tickets

24/7 phone, live chat, email, tickets

24/7 live chat, tickets

24/7 phone, live chat, email, tickets

Live chat, tickets

24/7 phone, live chat, email, tickets

24/7 live chat, phone, tickets
Is There A Pantheon Plan for You?
For a modest amount of traffic, Pantheon's Performance Medium plan is its top value.
It gives you a significant increase on resources and features from Small, and it costs a lot less than Large.
Performance
Extra Large is ideal if you want advanced performance
but don't need enterprise-level resources or support. If you're willing to pay your annual fee all at once,
Pantheon Elite is the top choice for high-traffic sites and large enterprises
 that need more scalability and support. In any case,
you'll always pay more for Pantheon than you will for a comparable resource configuration with Kamatera.
FAQ
Does Pantheon give you good value for money?
Pantheon delivers a solid set of base features and the performance and security of Google Cloud, but its service is quite expensive for what you get. You can get a similar set of features and more resources for a lot less money with some of the alternative hosts I've mentioned above, if you're willing to compromise on overall quality of infrastructure. Or, if you decide to go with a more straightforward hosting plan, have a look at our list of the top-value web hosting providers for 2023.
How much does Pantheon cost per month?
Pantheon's Basic plan costs

$

50.00

per month. Its Performance plans range from a couple of hundred dollars to a thousand dollars per month. The Elite plan is built from the ground up based on your requirements, so the price will vary depending on your circumstances. If you're shopping for a deal on cloud hosting, it might be worth checking out some of the latest deals for 2023 from other top providers on our coupons page.
Which Pantheon plan is best?
Pantheon's Performance Medium plan gives you the most for your money if you're looking to launch a mission-critical mid-range website or app with a bit of load balancing to handle spikes in traffic. You get all the performance benefits of Google's powerful network infrastructure, and its 512MB of application memory is the same amount you get with even top-level plans.
Can you cancel Pantheon and get a refund?
No. Canceling Pantheon is easy, but there's no money-back guarantee on any of the paid plans. It does offer a free trial though, which lets you utilize the Pantheon sandbox to build and test your site, and you don't have to pay for a plan until you take it live. If you want a cloud host with a guarantee, Liquid Web offers a 30-day money back guarantee.