SocialBee is a powerful social media management tool that empowers businesses and individuals to increase their online presence and grow their brand. Launched in 2016, the company has quickly become a go-to solution for those looking to streamline their social media strategy. With a strong focus on user experience, SocialBee offers a range of features that enable users to schedule, curate, and automate their social media content. In this feature, we explore the success story of SocialBee, and Ovi Negrean's journey as the Co-Founder and CEO of the company.
Please share the story behind SocialBee: What sparked the idea, and how has it evolved so far?
The story behind SocialBee started when my team and I developed Nugget, an app that gave condensed quotes from personal development and business books. 
Our plan to promote the app through affiliates and premium subscriptions didn't work out as expected, but promoting Nugget on our social media led to a great opportunity:
SocialBee.
While promoting Nugget, we realized how powerful social media could be, but there were no affordable, all-in-one tools available to help small businesses. So, we decided to develop a tool that allows users to manage their social media from the same dashboard, saving time and money. 
It's been years since then, and SocialBee has been continuously growing with more functionalities to help small businesses manage their social media presence from one place.
Can you describe some of the solutions that SocialBee provides to businesses and how they can benefit from using your platform?
SocialBee is a social media management platform that allows you to create, schedule, publish, and track your content on all the major social media channels. It simplifies social marketing for businesses of all sizes, whether you're a small business or a marketing team of one. 
The driving idea is getting more leads with less effort. In this sense, some of the solutions we provide to businesses are: 
Schedule posts in advance 
Automate social media publishing
Repurpose and recycle content 
Import and edit media in bulk
Design posts directly in SocialBee 
Creating content and posting it to multiple social media channels becomes easier when you structure your content into categories to create a balanced content mix, yet have them custom for each social network. 
Other key features include generating hashtags based on captions, collaborating with your team, and having multiple workspaces.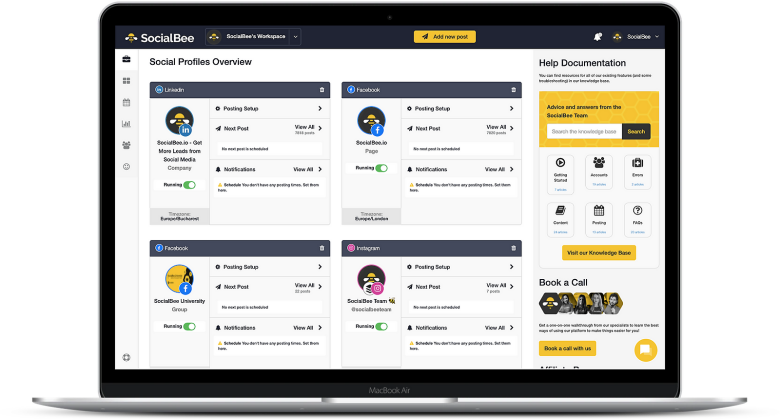 In a rapidly evolving digital landscape, what new features or capabilities has SocialBee recently introduced to help its clients stay ahead of the curve?
These are exciting times for innovation and change, which is why we're constantly looking for ways to improve our platform and provide value to our users.
We have developed a new feature, an AI caption generator, which you can use to create posts in SocialBee. You add your prompt, and generate social media posts from a description or summarize concepts or blog posts.
AI offers many possibilities to streamline processes and grow as a small business. So, it is critical to implement new technologies that keep you ahead of the curve.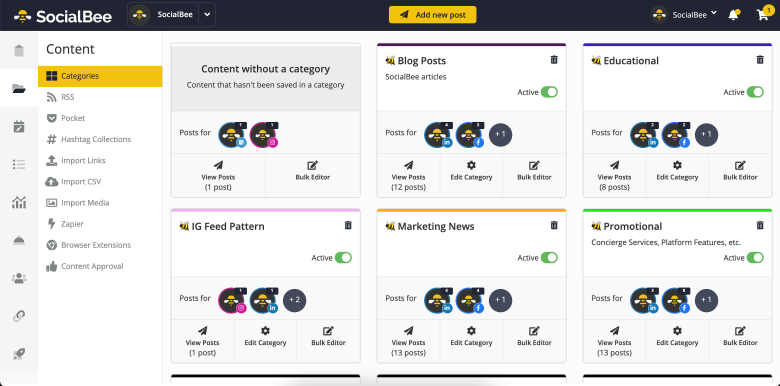 SocialBee offers several different pricing tiers for its services. How do you ensure that your solutions remain accessible and affordable for businesses of all sizes?
As I've mentioned, my team and I are committed to accessibility and affordability for businesses of all kinds, for all different needs and budget constraints – which is why we offer a variety of pricing tiers.
SocialBee pricing starts at just $19 per month, and we offer several monthly and annual plans. All new users start with a 14-day free trial (no credit card required), which allows them to try out our platform and see if it is the right fit for their business before committing to a paid plan.
You can start a free trial at
app.socialbee.com
.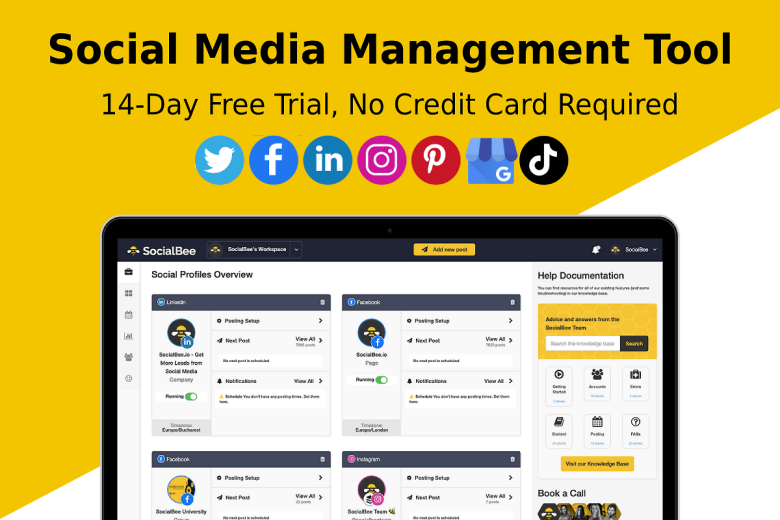 If you could share one best practice about using social media to grow a business, what would it be?
I think that consistency is the core principle for growing a business with the help of social media.
Posting regularly and maintaining a consistent social media presence is essential to building a loyal following and driving engagement with your brand. It's not just about posting frequently, but also ensuring that your content is relevant, engaging, and valuable to your audience. 
By using a tool like SocialBee to schedule and automate your social media posts, you can stay on top of your social media game and focus on other aspects of growing your business. Remember, social media is an ongoing conversation with your audience, and consistent engagement is key to building trust and loyalty with your followers.