Edison Software
is transforming the way people communicate with innovative, AI-driven products, including the Edison OnMail email service and award-winning Edison Mail application.  In this interview
WebsitePlanet
hears from
Co-Founder and VP of Marketing, Hetal Pandya
on how they are making email faster, simpler and smarter.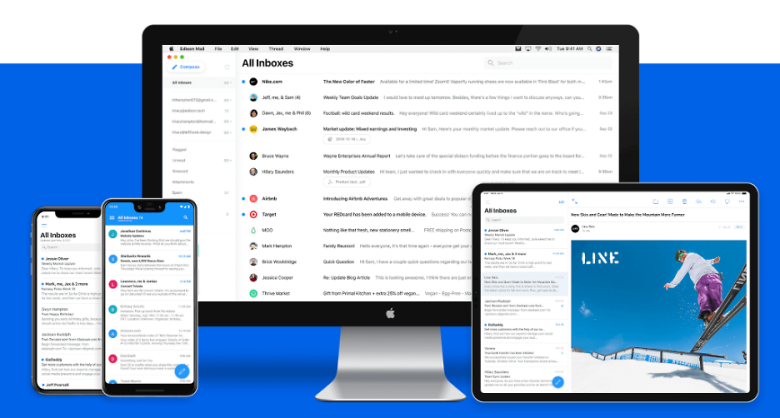 Please describe the story behind the company: What sparked the idea, and how has it evolved so far?
Our team at Edison originally began by creating a virtual assistant app. However in our initial work we discovered that the biggest problems consumers experienced in their digital lifestyles were all rooted in email. Quite simply, email has scaled beyond its original design, and we've all experienced the systemic problems of using it–from the email fatigue you feel from an overflowing inbox, the epidemic of spam and phishing scam emails, and the need to manage multiple email accounts from different providers. Our recent Edison Mail 2022 State of Communication study reveals more than half of Americans are suffering from email overload, and almost 70% say that notifications and messages interfere with their productivity. So we created Edison Mail. We set out to build an app worthy of the importance that mail holds in our lives, and to make it intelligent. Our Engineering team invested more than a year of time, resources and talent to develop our flagship email client and app, Edison Mail. They dedicated themselves to the study of email's technical industry standards (for example, IMAP protocol) to obtain a thorough understanding of the areas needing improvement. Their learnings paved the way for their development of an advanced proprietary mail algorithm and detailed engineering architecture that would allow the Email app to deliver a faster and smarter email experience. We invested all of our time and incredible resources to create the best mail app for mobile devices. To make the way we all communicate faster, smarter and easier. So people can save time and get more done. Since then, our business has also grown to deliver a higher standard of email by developing a brand new email service, OnMail, offering another, modernized, choice. We believe OnMail is the best solution to your biggest problems in email, not just from a usability and performance perspective, but also from a privacy perspective.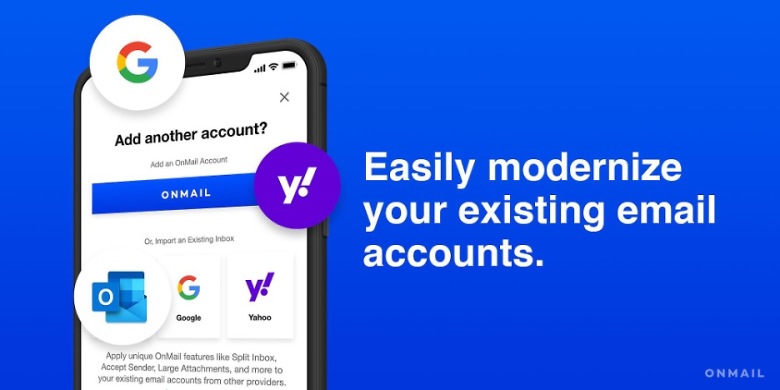 What is the concept behind OnMail and what challenges are tackled?
The world primarily relies on three email services–Gmail, Outlook, and Yahoo Mail– that were developed more than twenty years ago, and they each have their own drawbacks. For example, in order to provide their users with a free email service, some rely on an ads-based business model. Unlike the big tech email services offering free email services, we are an independent business with a different philosophy about the consumer email experience. We do not believe in the ad-backed model where consumers are targeted daily for advertisements and our business is not incentivized to allow that, unlike others. In today's world, email senders have all the power while you, the email recipient, have almost none. All someone needs to get directly in front of your eyes, take up your attention, and eat up your time is your email address. Digital communication platforms like social media have already solved this issue–Instagram, Facebook, Twitter, and others allow you to decide who gets access into your space. They have a myriad of privacy filters, the ability to make your profile private, and simple ways to block unwanted individuals. A communication tool lacking this basic level of user control is where email stands alone. We have revolutionized the battle against email spam with a brand new ability in OnMail called Accept Sender. Accept Sender offers Permission-Control our team invented that empowers you to accept or block new email senders before they enter your inbox, thus preventing spam access by unwanted senders before it starts. OnMail's free plan offers abilities that other free email services do not. Namely, we allow users to attach and send files up to 100MB, our revolutionary Accept Sender feature that allows users to choose who enters their inbox, and spy pixels are always automatically blocked.
How does OnMail differ from Edison Mail?
OnMail is an email service created by Edison. With OnMail you can create a new email address @OnMail.com or a custom domain of your choice, and access unique, modern email features like Accept Sender, send large attachments, split inboxes, receive suggestions of email to unsubscribe and follow up nudges, our import account system to experience all of these features in your existing accounts, and more. These are features we could only develop as the email service provider (versus as a third party email client). OnMail is available for iOS, Android, and webmail. Edison Mail is the #1 independent email (client) app created by Edison to manage all your accounts from different email providers like Gmail, Outlook, iCloud and others in one place. The app is available for iOS, Android and Mac. While OnMail is compatible with Edison Mail, the client app does not offer the improved email experience that our new service does.
What makes your mail apps unique to the other available platforms?
As the boundary and email service agnostic app used by millions worldwide, Edison Mail has proven it exists in a class of its own with its thoughtful and restorative design philosophy that embraces simplicity, intelligence, and usability above all. The proprietary machine learning "Sift" technology in our apps truly makes your inbox smarter. Your very own personal email concierge simplifies finding details for travel, bills and receipts, and entertainment. Use the assistant to add your trip itinerary to Apple Wallet, one tap shortcuts to check weather, get directions, and order a rideshare at your travel destination. Additionally, our apps offer a unique combination of features built to solve a variety of real pain points for consumer email users– from stopping email overload and safeguarding your online privacy from email spy pixels to saving time and getting more done with abilities like snooze messages, undo sent mail, Focused Inbox, custom swipe quick actions and more.
What trends and technologies do you find particularly interesting that will reshape digital communication?
Email is one of the most ubiquitous communication channels and has been growing every year. In fact, as we understand the volume of email increased by as much as 34% in 2020 alone. Email is required for every one of us to have an online identity – to apply for a job, create an account to shop or go on social media, and more. Email is here to stay, and that is why we have made experiencing it aligned with the needs of today's constantly connected digital consumers.
Any new developments or future plans at Edison that you would like to share?
Our team is constantly working on developing new ways to innovate our email products to deliver the best email experience possible. With the continuously high rate of email fatigue among consumers, in 2022 you can expect Edison Mail to release even smarter new features to help you combat the deluge of unwanted messages and build off of our trademark one-tap unsubscribe technology.