While Infomaniak started as the place to create and host professional websites and email accounts, their addition of new technologies and services has positioned them as a real alternative to GAFAM with products that increasingly target the mass market, such as kDrive, kMeet, SwissTransfer
,
and Swiss Backup. We spoke to
Boris Siegenthaler, CEO of Infomaniak
about these and other services such as video streaming and an online ticketing solution that is used for well-known events throughout Europe.
This interview was originally published on November 11, 2020.
What services do you offer?
Historically, Infomaniak has been the place to go to create professional websites or email addresses. In recent years, we have gradually positioned ourselves as a real technological alternative to GAFAM with products that increasingly target the mass market, such as kDrive, kMeet, SwissTransfer, and Swiss Backup. We also offer video streaming services and a ticketing solution that is used for well-known events throughout Europe. 70% of our customers are SMEs, and 40% of our turnover comes from Europe.
What distinguishes Infomaniak from other hosting providers?
Infomaniak is a local, independent, growing company with more than 150 employees. All of our employees are based in Geneva and Winterthur, in Switzerland, in Europe's heart. We support a free, responsible, and independent vision of the Web. This is our DNA. To achieve this, we develop the vast majority of our solutions in-house and design our own datacenters. This technological independence allows us to offer the best security standards to our customers and, above all, to guarantee the confidentiality of their data. In addition, we are not listed on the stock market, as the company belongs exclusively to its founders and employees. Infomaniak also regularly wins awards for its social and ecological responsibility policy and excels with its cutting-edge ecological data centers. We use electricity exclusively from renewable sources and offset our CO2 emissions by 200%.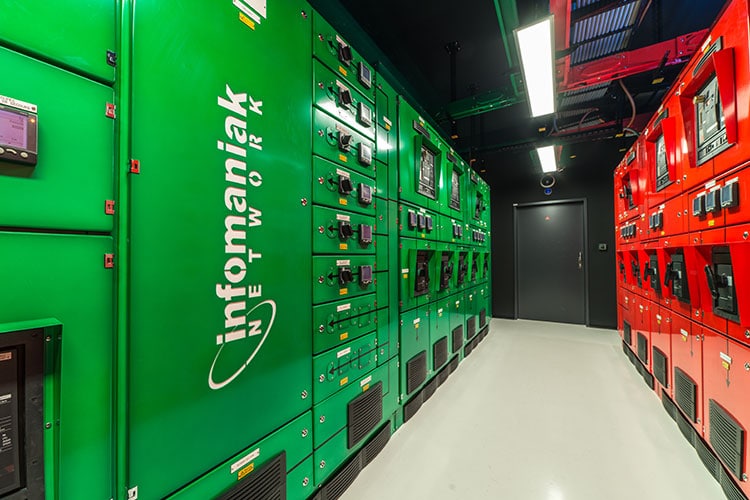 What is included with your hosting plans?
Our flagship Web + Mail plan offers 100 GB of SSD storage space with 20 sites included. The number and size of MySQL databases are unlimited. With 1280 MB and 300 seconds allocated to your scripts, Infomaniak's hosting is ready to evolve with your online projects' success. Our web hosting allows you to install more than 100 CMS with just a few clicks and includes all Elegant Themes' themes and WordPress extensions, including Divi. Your sites are also permanently protected against viruses and malware, and, if necessary, you can automatically restore an entire site without any technical manipulation. Everything is designed to simplify the lives of our customers.
What are the features and advantages of your Professional VOD/AOD platform?
Over 350 professional radio and televisions stations all over Europe use our streaming and VOD solutions. These include NRJ, Nostalgie, One FM, Les Restos du cœur, Montreux Jazz Festival, and LeTROT. Many content creators also use our solution to restrict access to their videos for their customers. Our platform does not constrain you (logo, rights, fees, player, etc.) and allows you to monetize your content freely with all possible integrations (pre-roll, mid-roll, post-roll, toaster, in banner, overlay, etc.). You retain 100% ownership of your content and fully control your brand image. Easy integration, advanced statistics, content protection, adaptive bitrate, 360° video, Timeshift, automatic live recording, Cloud transcoding, simultaneous broadcast on Facebook and YouTube, etc.; all the features you might need are available at very affordable prices for your professional needs.
How are newsletters created and sent within your Professional Newsletter tool?
We launched our own newsletter tool because there were no solutions that were really easy to use, and that didn't require users to pay a subscription fee. With Infomaniak's emailing solution, everyone can quickly create beautiful newsletters with an advantageous credit system (100,000 mailings for less than 50 euros). In addition, Infomaniak customers receive free credits every month for sending newsletters, so the majority of our customers don't even need to pay to use this service. This service will evolve significantly in the coming months to integrate a scenario editor to create intelligent marketing campaigns.
What is your Ticketing Solution?
Our ticketing solution is the logical extension of our Guest Manager to organize large events with tickets such as festivals, cultural or sporting events. From sales to on-site ticket control, our ticketing solution includes all the services you might need: online ticketing, access control, and on-site sales. All this without subscription and 100% customizable according to your needs with plenty of personalization options and a Rest API for your developers. Easy to integrate on your site and your social networks, Infomaniak's ticketing solution is free for free events, and you only pay 0.85 € + 2.5% per ticket sold.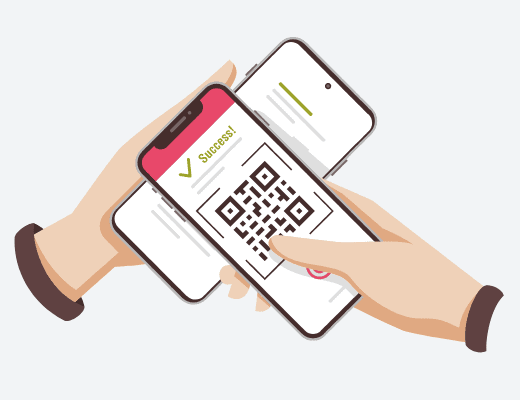 What is your Guest Manager solution?
Our Guest Manager makes life easier for anyone who needs to organize events such as team-building events, project launches, dinners, seminars, and even weddings. This event management service was developed with and for organizers. It integrates all the features you may need: management of your guests' companions, personalized invitation forms, group management, advanced statistics, and much more. All you have to do is create an event and customize our invitation templates. The tool then takes care of reminding your guests. You can even check attendees on the big day with our free mobile application. The most important thing; you remain the owner of your contact lists, and you can freely contact your guests at any time.
Are backup, storage, and recovery services available?
We recently launched
kDrive
, a collaborative storage service that respects privacy. It allows you to synchronize data between all your devices, share files, and collaborate online on Word, Excel, and PowerPoint documents. Entirely hosted and developed in Switzerland, kDrive can be personalized in just a few clicks with your domain name and logo, making it a very popular drive for companies. If you need to back up your computer equipment,
Swiss Backup
is the ideal solution. It is quick to deploy, very cost-effective, and compatible with all devices (Windows, Mac, Linux, virtual machines, Synology, Qnap, etc.).
How are your servers protected against hackers and other cyber threats?
Our job is to guarantee data integrity and 24/7 availability, and people entrust us with their data so they can sleep peacefully. Unlike most companies that store data, we develop our solutions from scratch and manage our own datacenters. This technological independence allows us to offer the best security standards to our clients and guarantee the confidentiality of their data. Every service we offer is audited by professional hackers who work legally for us. Recognized security firms systematically audit our code, our developers challenge each other and respect the best security practices. Infomaniak is also ISO 27001 certified, which confirms our consideration of this issue in all of our processes.
What type of support do you offer?
Support is extremely important to us because it is the feedback from our users that allows us to get to know your needs and continuously improve our services. It is easy to contact us by email (7/7), phone, or chat (Monday to Friday). We speak more than five languages, and all of our technicians are based in Switzerland, close to our system engineers and developers. This feature, particular to us, allows us to answer your technical questions quickly and in the most informed way.