Google added SSL encryption to all "signed-in" searches in 2011. Now the company has decided that encryption will be applied to all users whether they are signed in or not. The result of this change is that it will be difficult, if not impossible, for websites to gather information regarding keywords or to track how users got to a particular site.
These tools, which have been critical to successful marketing in the past, will soon be useless. Adding to the distress felt by publishers is the fact that the change affects all Google products (Google search, YouTube, Google+, etc.).
In fact, the only Google product not affected is advertisement (i.e. Google AdWords). The impact of this could be drastic and Google's reasons for making the switch may be less than noble.
What is Google Encrypted Search all about?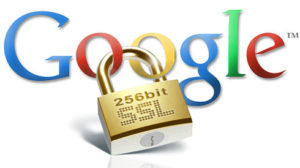 The original encryption scheme, rolled out in 2011, was instituted by Google to protect the privacy of users who were logged in to a Google account. The company, citing privacy concerns related to the fact that signed-in users could be readily identified, added SSL encryption to all signed-in searches. The move prevented third parties from eavesdropping on searches. It also prevented keywords and search terms from being viewed by publishers. Estimates suggested that the change only affected about 10% of searches, leaving 90% of search data intact.
In its newest iteration, search encryption will have far larger effects. Normally, when a person visits a web page, the browser sends a "referrer string" (actually spelled as "referer" due to a misspelling in the HTML specification) to the new page. This string contains information that lets the web page know where a visitor came from. If the visitor came from Google, for instance, then the referrer will contain all keywords from the search string that was typed in. This information is used by marketing teams to understand how people get to a particular website, to create more targeted marking campaigns, to test how well an existing campaign is working, and to discern new marketing opportunities. Without the data in the referrer, a lot of the web analytics designed to measure and understand web traffic will become unusable.
People have actually been able to opt-out of allowing the referrer to transmit information for several years now. All they had to do was turn on Google Safe Search or adjust browser settings. Most users, however, were not aware of these options and very few used them. Now, Google is making Safe Search the default, which means no more referrers and no more web analytics. The company is touting user privacy as the reason for making the switch. 
Is Privacy the Real Reason Google has switched to Encrypted Search?

An experienced web analytics professional will point out that the information in referrer strings almost never contains personal information. That would, for the most part, be correct. However, web sites can (and often do) send and record IP addresses as well. An IP address can potentially be used to identify a individual, much like a physical address. If you have an IP address, you can track down the person who "lives" at it.
Google has officially cited privacy as its motive for encrypting all searches, but some speculate that the recent NSA spying scandal, as well as public concern that Google played a role in funneling information to certain governments, may be part of the impetus behind the company's decision. Many people, however, feel that there may be a fiduciary reason for the change.
The logic behind this speculation is two-fold. First, Google will still have access to personal search data; they simply aren't allowing publishers to access it. If the company is funneling information to the government, this move to encryption won't have any effect.
Second, Google is still allowing the data to be transmitted when an advertisement is clicked. Some suggest that Google may simply be using its market dominance to force people to invest in the company's advertising system. The motivation for investing is that publishers will once again gain access to information that, up to this point, has been free.
Google has made it clear that advertisement clicks are exempt from encryption. This means that a person getting to a site after clicking on an ad (purchased through Google) will bring the referrer along with him. Think about it this way. If you buy an ad from Google and a person clicks on that ad, then you get information telling you where the person came from, keywords the person used, etc. If publishers can only get this information through Google ads then they certainly take on a whole new value.
Further supporting the speculation that Google is moving to encryption to increase ad revenue is the fact that Google AdWords now allows users to store search terms for as long as they wish. This feature was only just added in August 2013. In other words, it looks a lot like Google is trying to remove options for "free" data gathering in order to force everyone into paid accounts while simultaneously making those paid accounts more palatable.
What Does the Google Encryption Change Mean for Users?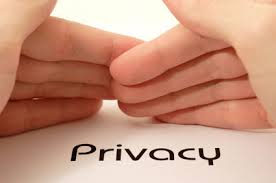 For those performing a search, the change to full encryption will have no impact. Rankings won't be altered, websites won't be blocked, and search speed shouldn't change much. In fact, Google's encryption of all searches should mean improved security and less risk of malicious eavesdropping. Users benefit greatly from the new changes.
The Bottom Line
For those who rely on referrers to gather information used to learn how to promote their web content, the change could be drastic. People who monitor this type of information closely have found that the number of hits that don't contain a referrer has jumped from 10% to 70% since Google made the change. Given that Google controls about 70% of search traffic in the U.S., these data would indicate that all Google traffic is now devoid of a referrer.
The impact could be widespread and, short of signing up for an AdWords account or encouraging users to switch to another search engine, there isn't much that can be done. Additionally, if Google is a trend-setter in this respect, as is usually the case, look for other search engines like Bing and Yahoo to follow suit. At some point, 100% of search data may be stripped of a referrer. It makes one wonder if Google is breaking the web, the very product that makes the company's existence possible.
How has this new encryption changed the way you do your marketing as a small business? We would love to hear your thoughts!