Superb Internet is a veteran hosting company that's been in business since 1996. The service is North American-centric, but the plans are loaded with features, whether you're a beginner or an expert.
This article will take you through the entire process of connecting a domain and installing WordPress with your Superb Internet account. It includes step-by-step instructions as well as images, so you can see how easy it is to get started with Superb Internet.
If you'd like to learn more about Superb Internet's plans, read my full review.
Connecting a Domain
Free domains are available for the lifetime of the hosting plan if you purchase a one- or two-year term.
As I bought a one-month term, domain registration wasn't included and a .com domain cost $9.99 per year. In fact, it was a little confusing, because unlike other hosts that'll give you the option to register a domain during checkout, Superb Internet seemed to assume I already owned a domain.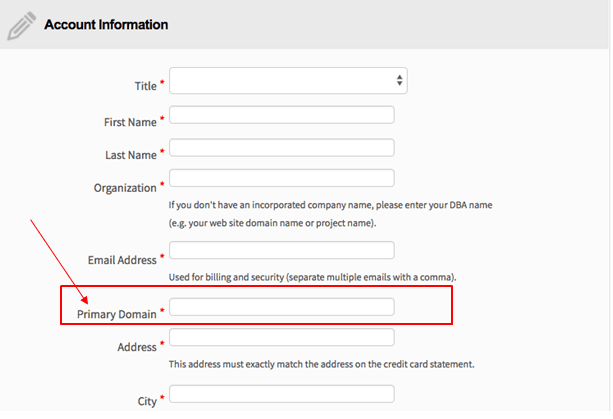 The same applied when I selected a one- or two-year term. Not a huge problem; just an unusual process that took me a moment to figure out.
In order to get your free domain, simply select your domain and add it to your cart along with your hosting plan before you check out. As payment and processing for domain orders are handled separately from hosting, Superb Internet will apply the credit for the domain after you've paid for your hosting.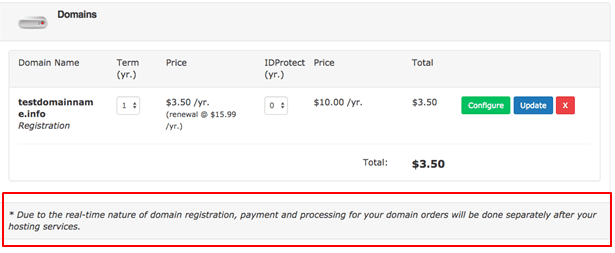 Installing WordPress
The control panel is not the best-looking, but it does the job well enough. Superb Internet also has a decently-written guide (which I needed) accessible via the control panel, explaining how to connect a domain and install WordPress.
Once my domain was connected, the WordPress installation was easy. Superb Internet's plans include a one-click installer for WordPress  – and remarkably, it did take just one or two clicks.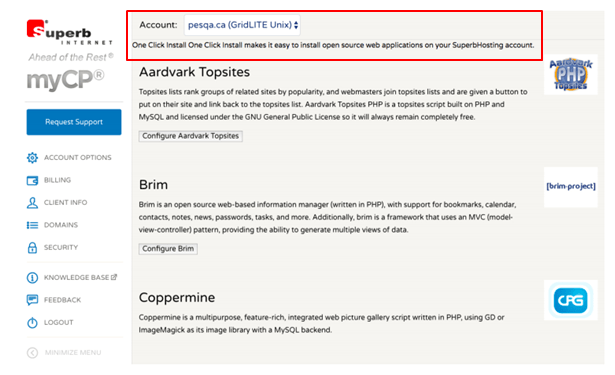 Basically, once you log in to your control panel, simply scroll down to One Click Installs and select WordPress. Enter your basic information (email address, blog title, user name, and password) then click Install.
Less than one minute later, WordPress was successfully installed. The entire process took less than five minutes from start to finish. Afterwards, I received an automatic email with my login credentials for the newly-created MySQL database.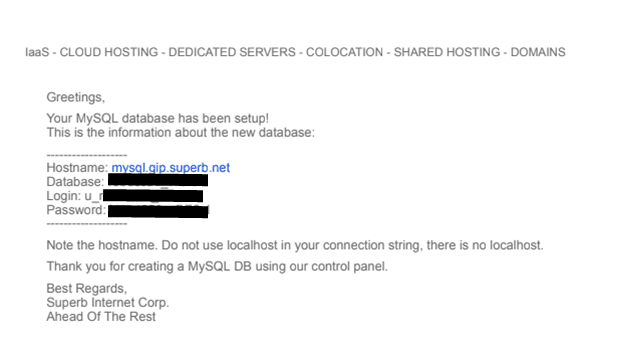 Conclusion
I found the domain connection process a little confusing and I wasn't overly keen on having to purchase a domain and then be credited. Then again, it wasn't a major issue and I easily figured it out without having to contact customer service.
Despite the relatively basic control panel, installing WordPress was easy. The whole process was beginner-friendly. If you need extra assistance, the available help documentation should prove useful and easy to follow.
If Superb Internet sounds like a fit for you, make sure to read my in-depth review.