1&1 IONOS is the largest web hosting provider in Europe, with over 2,000 employees located in 40 countries around the world. The process of creating an account  with 1&1 IONOS was simple and beginner-friendly — but does that also hold true for its domain setup and CMS installation process? This article is going to explain the exact steps needed to connect a domain and install WordPress. By the end of it, you'll know whether it's easy to complete and if 1&1 IONOS is the most suitable platform for your needs. If you're looking for in-depth information on 1&1 IONOS, don't miss
my full review
.
How to Connect a Domain and Install WordPress on 1&1 IONOS
Step One: Purchasing a Domain
All 1&1 IONOS hosting plans come with
a free domain name.
This makes the rest of the process extremely easy, as you won't need to leave the 1&1 IONOS website to connect your domain.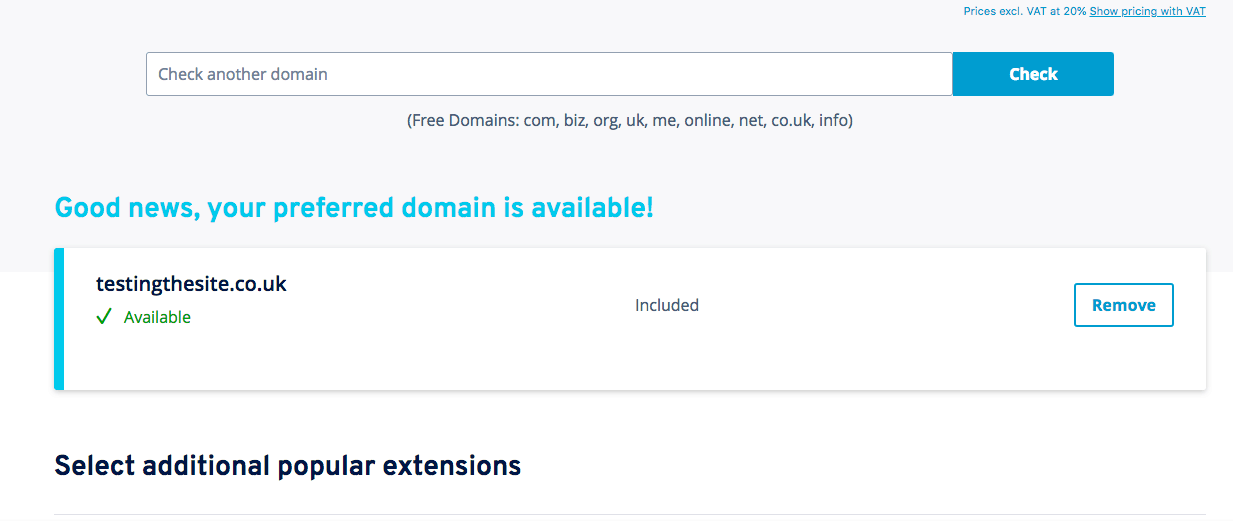 All you need to do is select the domain in the checkout flow and add it to your cart. That's it!
Step Two: Install WordPress
Installing WordPress is equally easy.
Once you've purchased your hosting plan and domain, you'll receive an email prompting you to set up your website.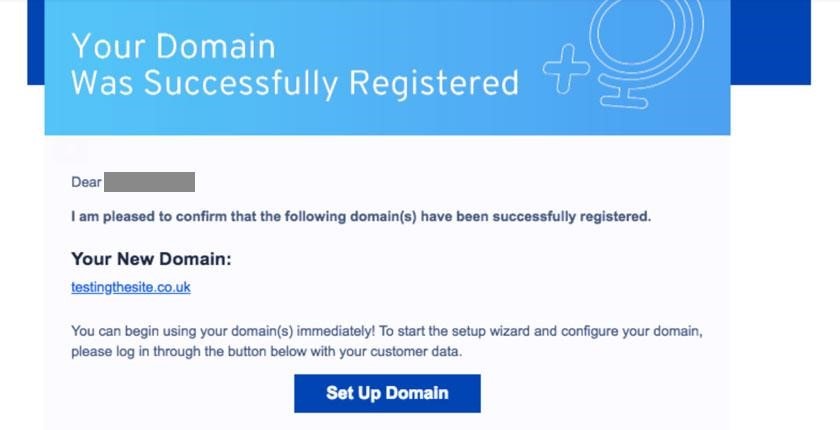 Clicking on
Set Up Domain
will direct you to the 1&1 IONOS dashboard, where you can select what you'd like to install on the domain. Your choices include a custom website (using the 1&1 IONOS website builder) or WordPress.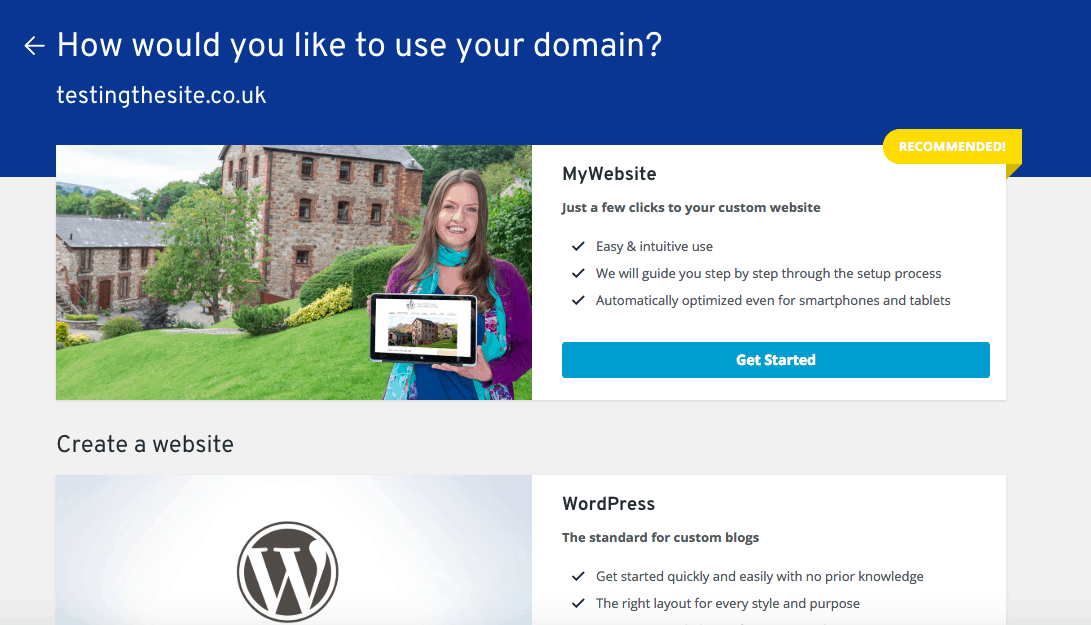 I selected WordPress and was taken to this screen, where I had to give my website a title to get started.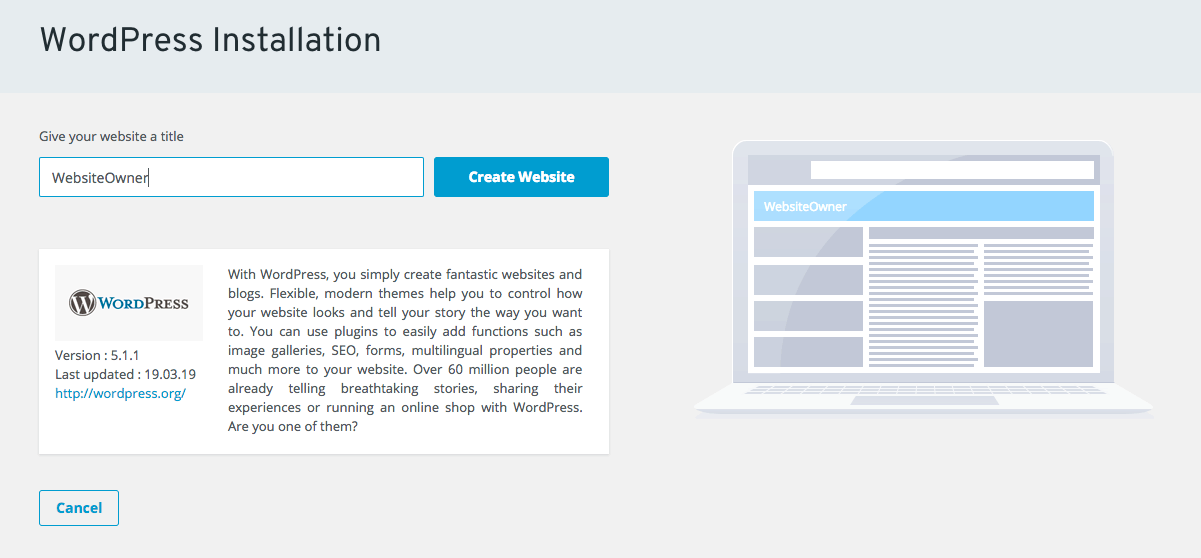 Once that was done,
I was hit with an upsell.
The next screen asked whether I wanted a regular WordPress installation or a managed WordPress installation. The latter was recommended by 1&1 IONOS — but at an additional fee, of course.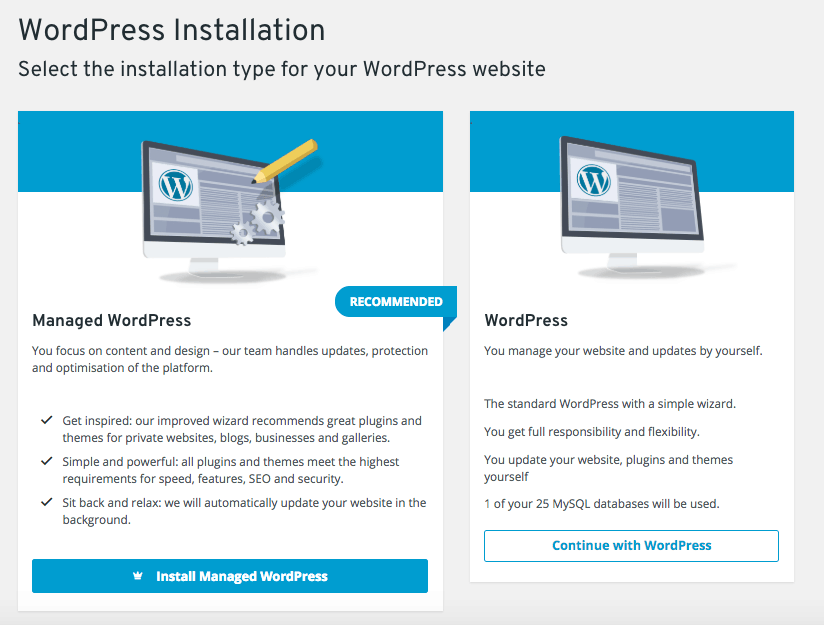 I opted for the self-managed option and clicked
Continue with WordPress
. That was all that was required to start the one-click installation —
I'm glad I didn't pay for the managed option.
I held tight while the database was installed.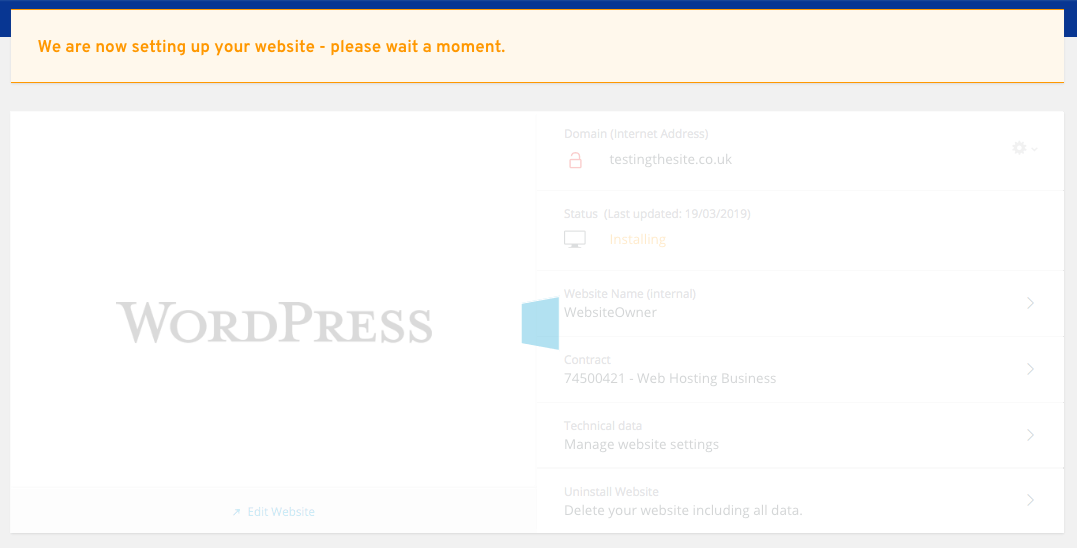 After a couple of minutes, I received a notification that my new WordPress website was ready. The whole process was very easy, taking less than five minutes from start to finish.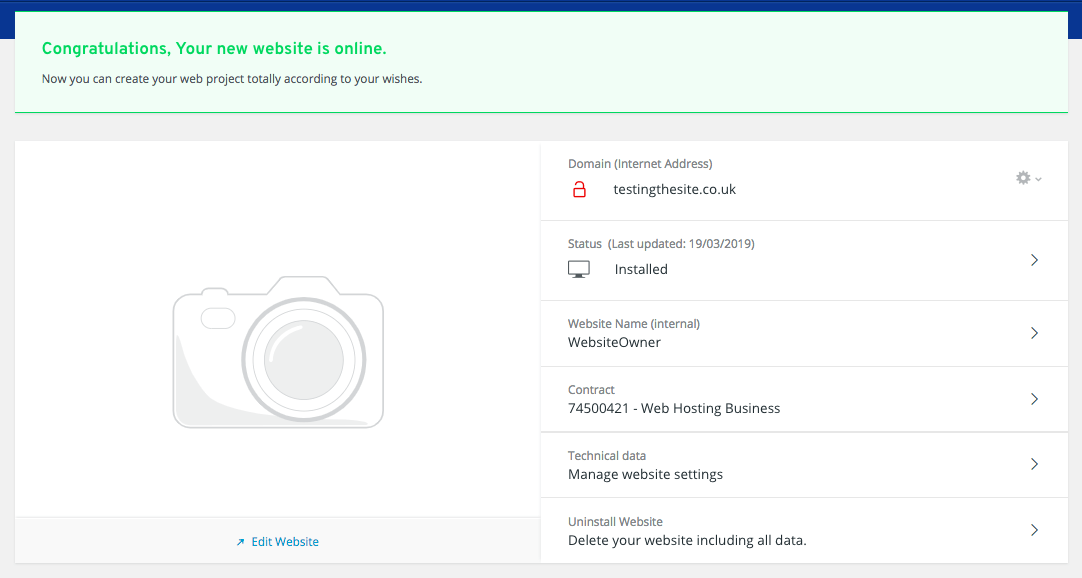 Fast, Easy, and Beginner-Friendly
Setting up a domain and installing WordPress proved to be a straightforward process with 1&1 IONOS. Anyone new to this wouldn't encounter difficulties. This simplicity primarily stemmed from 1&1 IONOS providing the domain for free. As a result, there was no need to handle DNS configuration through an external registrar. My main gripe is the
lack of customer support options available throughout the process.
Luckily, I didn't need any support, but if I did, my only option would've been to call the company. This is perhaps not an issue for everyone, but I always prefer some form of live chat. If you're looking for a hosting provider with different channels for support, I'd recommend
Bluehost
. However, if you like the sound of this simple setup process, read my
in-depth review of 1&1 IONOS
.