Fasthosts may not be perfect, but it was true to its word and gave me a full refund when I cancelled my account. The process wasn't as easy as I thought it would be, but I did get my money back eventually, even though I
signed up for the cheapest plan
.
Fasthosts is a fairly inexpensive web host with a lot to offer, but it's not for everyone.
If you're hosting a WordPress site, for instance, you might find that you'll get more generous resources with another web host. Fasthosts' inconsistent uptime record can also turn into a headache – especially if you're hosting an e-commerce or landing page.
Fasthosts offers a 30-day money-back guarantee for most of its services, which makes the cancellation process easier.
But if you're past the grace period, cancelling your account becomes a difficult task. Take a look at my
list of best Fasthosts alternatives
to find the best home for your website. If you're in a hurry and want my top recommendation, I'd go with Hostinger.
Not only does Hostinger have a dirt-cheap managed WordPress plan, it also has a fantastic performance record.
Quick Guide: How to Cancel Fasthosts and Get a Full Refund
Unfortunately, Fasthosts doesn't have an easy cancellation process. There isn't an option to cancel your account from your control panel. If you want to cancel your account with Fasthosts, here's what you need to do:
Log in. To start the process of cancelling your account, access your Fasthosts control panel.
Contact customer service. At the top of the screen, click on the "Get Support" link. A call-in code will be generated in a pop-up window.
Request a cancellation. Call the cancellation team between Monday to Friday (8:30 a.m. to 8:00 p.m.) and Saturday (8:30 a.m. to 5:30 p.m.) to close your account.
Provide customer service with your account information. You'll be asked to provide the full name of the account holder, account number, email address, phone number, and reason for cancellation.
My Experience: Here's How I Cancelled My Fasthosts Account
Once you've surpassed the free cancellation period, cancelling your account becomes downright impossible.
I had signed up for the annual subscription and when I decided to cancel, it was a dead end. After heading to Fasthosts and
logging in to the control panel
, I headed over to live chat to ask the agent how to cancel my account.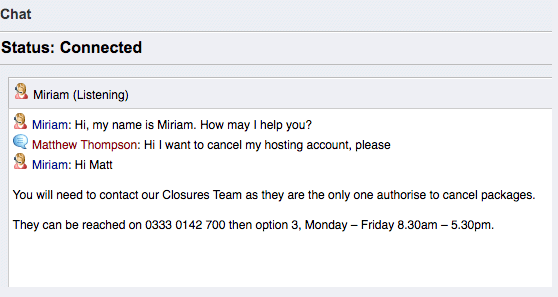 I did exactly as I was advised and called Fasthosts' cancellation team via phone. I was informed that I won't be able to cancel my contract and I'll have to wait until it ends, which was extremely disappointing.

On a positive note, I told him that I was having financial trouble and
the agent was nice enough to suspend my payment for three months
.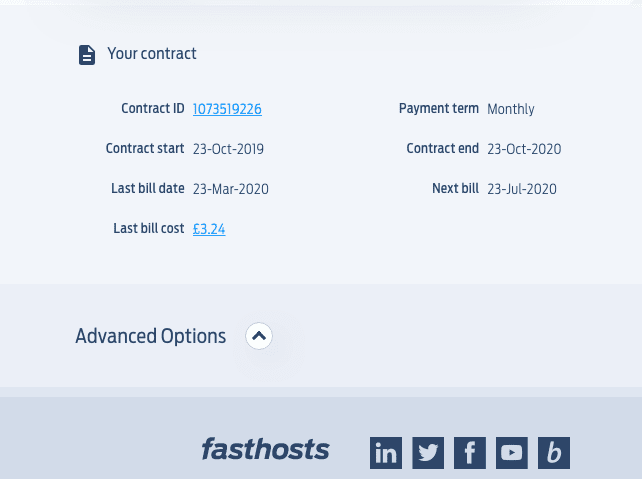 Unlike other hosts, Fasthosts doesn't offer any refunds after the 30-day money-back guarantee expires. However, you can still get a prorated refund (depending on what's remaining of your contract term), in the event that Fasthosts cancels your account for any reason other than a breach of contract.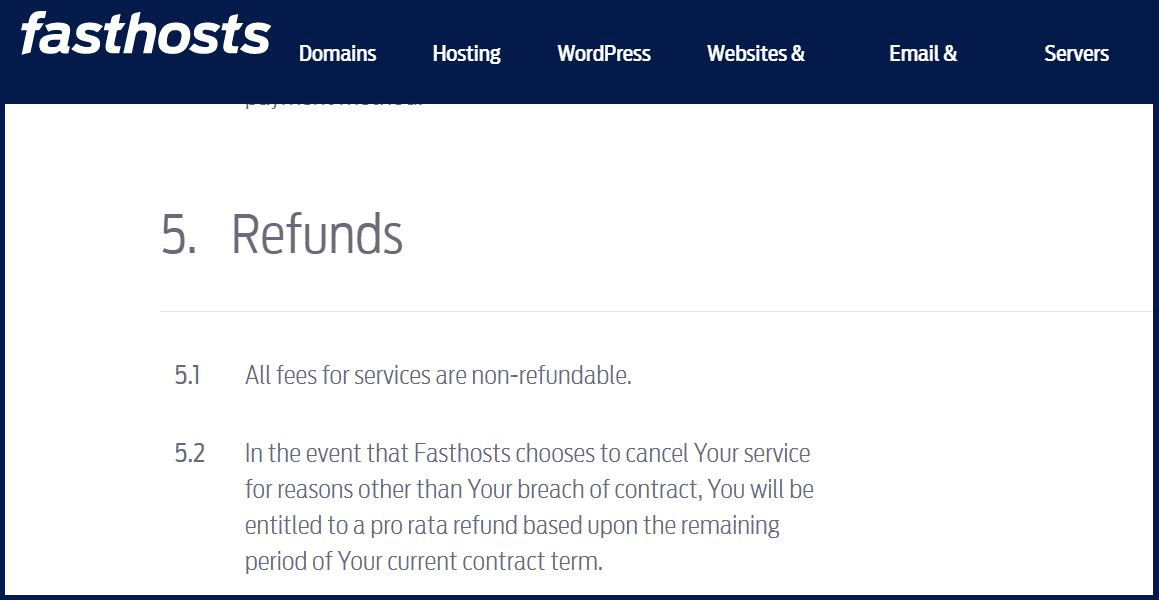 3 Best Fasthosts Alternatives for Shared Hosting
Looking for a new web host? Here are our top Fasthosts alternatives. We've tested each host on performance, features, and value for your money. They all come with money-back guarantees too.
If you're looking for a budget-friendly host that also offers premium features and fast speeds, then Hostinger is for you.
Starting at
$
1.99
per month for the Single Shared Hosting plan, you'll get valuable features like managed WordPress, free SSL, free email address, and 30GB of storage versus 10GB offered by Fasthosts' lowest tier plan.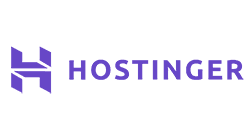 Save up to 75 % on your Hostinger plan!
Limited-time offer - Don't miss it!
7002 users used this coupon!
InterServer's shared hosting plan features unlimited SSD storage, bandwidth, and email accounts. Your plan also comes with InterServer's advanced security suite, which includes virus scanners, firewalls, and free site restoration if your website becomes compromised.
Not bad for just

$

2.50

, which is billed monthly so you won't have to commit to a long-term plan.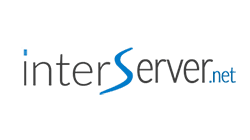 Get your first month of hosting for just $0.01!
Take advantage of this exclusive deal to try out InterServer.
424 users used this coupon!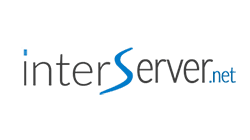 Get your first month of hosting for just
$
0.01
!
Copy and paste this code at InterServer
FastComet is a beginner-friendly host with an array of affordable plans.
In particular, its shared hosting plans offer a ton of resources, including a free website transfer, daily backups, and a free Let's Encrypt SSL certificate. A website starter kit that includes a one-click installer and drag-and-drop website builder ensures your new site will be up in no time. You can also take advantage of FastComet's generous 45-day money-back guarantee to try the service risk-free.


Save up to 70 % on your FastComet plan!
Limited-time offer - Don't miss it!
118 users used this coupon!
Fasthosts' Cancellation Process May Give You a Headache
While offering a 30-day money-back guarantee can provide some sense of security, trying to cancel your account after the guarantee expires is kind of a nightmare – essentially, you won't be eligible for a refund and you'll basically have to wait until your contract term ends. Canceling your account within 30 days should be easier. While other hosts simplify this process by enabling you to cancel through your control panel, Fasthosts requires you to contact the cancellation department via phone to do so.
FAQ
Does Fasthosts offer refunds?
Fasthosts' services are non-refundable, but it does offer a 30-day money-back guarantee. You can also get a prorated refund if Fasthosts cancels your account for any reason other than your breach of terms of service.
Will my domain be cancelled if I cancel my Fasthosts account?
No. When you cancel a hosting account with Fasthosts, your domain and add-on services will remain active until you close them. If you want to cancel the auto-renewal of your domain, you must do it from your control panel before the beginning of the 30-day renewal period. If you're looking to start a new website after cancelling your hosting, take a look at our comprehensive guide on how to build a website in 2023.
Which is the best Fasthosts alternative?
When it comes to affordability and reliability, Hostinger is an excellent alternative to Fasthosts. Its long-term shared hosting plans are extremely cheap, and they're loaded with value-added features like WordPress optimization. Hostinger also trumps Fasthosts when it comes to performance. It's no wonder that it made our list of top web hosting services in 2023.
How does Fasthosts' money-back guarantee work?
Fasthosts' 30-day money-back guarantee only applies to certain services, including web hosting, email hosting, WordPress hosting, and VPS hosting. To cancel and get a refund, you'll have to contact the cancellation team within 30 days of opening your account.