It was this time last year, which saw many SEO's nervously awaiting the Penguin 1.0 rollout to take effect on Google's search engine results. Since then we have seen several algorithm updates but none as big as what we are about to see at the end of this year.
As we are already heading to the end of April, website owners, SEO's and developers all need to start paying attention now, rather than leaving it too late. After all, making changes now could just save your website from the abyss.
What Is The Penguin Update About?
Google Penguin is a code name used by the Search Engine giants, and is made up of an algorithm update that is aimed at helping clear up the results for the good of the user. This means any website violating Google's Webmaster Guidelines will more than likely lose rankings that result in traffic dips and eventually sales decreasing.
The first update was rolled out this time last year, around April 24th 2012. Since then we have seen sites that took part in cloaking, black-hat techniques, content duplication, link schemes and keyword stuffing, all take a major hit in the results.
Over the past year we have also witnessed two other Google Penguin updates which had far less impact than the first. Here if the full list:
Penguin 1: April 24, 2012 (3.1% of search queries impacted)
Penguin 2: May 26, 2012 (less than 0.1%)
Penguin 3: Oct. 5, 2012 (0.3%)
Should I Be Scared of Penguin 4?
Yes. I hate to be blunt about it but this next update, which should be rolled out towards the end of 2013, is set to target a number of aspects from bad links to low quality merchants. It has already been dubbed as one of the most talked about updated this year.
So What Exactly Will Google Be Looking At?
There are many angles that Google can look at here, so let's take a step back and think logically about this. If you were Google and wanted to downgrade websites practicing "the black arts" what would you look for?
Overloading exact match anchor text links?
Footer links across many sites that are exactly the same
Negative customer reviews about your brand or product?
Links that have come from low quality sources?
Low quality brands that are in some way connected to your site?
Links designed to manipulate PageRank?
Links created using duplicate content?
Rand Fishkin's Whiteboard Friday video from a couple of weeks ago, looks at Google Penguin and what you can expect to see. It's certainly worth 10 minutes of your time to watch:
Am I Going To Get Hit?
The chances are, if your website ticks at least one or two or these points above, you are right in Penguin 4's firing line.
I was asked a very good question a few weeks ago about the low quality merchant factor: "What about large-scale companies that are bound to have thousands of bad reviews, but most likely sell millions of products, so the bad reviews only account for 1%?"
My best guess is that Google will most likely have some thresholds in place and take into account that large brands are bound to have more negative reviews. In terms of what thresholds of checks that will be in place we have no idea yet, but I am sure Google will be checking other aspects of the site (traffic being one).
What Links Do You Have vs. What Links You Need
Every Penguin update focuses around links, and over the past year, this has become an important factor, as you have to think about a couple of things:
How often are you using a specific anchor text?
Are your links coming from high-quality editorial content?
A good site to use to check your links for free is OpenSiteExplorer.org as this will show you how many links you have, where they are coming from, and how often you are using certain anchor texts.
Do Not Build Links If:
They are spammy or manipulative
They are coming from low quality sites
They hold no value to the user
Do Build Links If:
They are in informative and authoritative content
They add value to the user
The content can be shared
The site is popular
A good question to ask yourself before going after a link is: If this link I am about to build is a rel="nofollow", would I still go after it?
If you answer NO to that question then you have pretty made your own decision that the link in question isn't as valuable as you first thought.

Using OpenSiteExplorer to analyse your links is the best way to uncover any problems ahead of the rollout, because if you do spot an anchor text issue, then its easier to start fixing now than waiting for your site to get hit, and then panicking to get your link building profile straightened out.
I Operate a Comparison Site, Will I Get Hit?
This is a good question because if part of Penguin 4 is targeting bad merchants; will it also target sites that are connected to them?
Will the update penalise a comparison site because it recommends the bad merchant?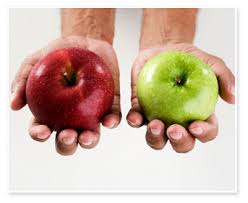 One thing we do know is that most negative reviews for comparison sites are due to a bad merchant that they are comparing. A lot of people nest the two companies together and point the finger at the comparison site, so if Google are really cracking down then this could be a cause for concern for comparison sites.
Summary
Finding bad merchants to penalise is great for the user, and it should cut down the amount of complaints and cons that are on the Internet today. However, as we know, whith every Google update the innocent can be hit just as hard as the guilty.
Is this just another way of pushing more small businesses into using Google's AdWords program? If so, Google win either way.