Website Planet
had the chance to sit down and chat with David Lin, CEO of DesignEvo. We discussed how the company started, what helped them become the go-to source of logo designs for 2.8 million users, and what opportunities and challenges they see in the future of their industry.
Let's introduce DesignEvo to our audience. What is it and how does it work?
DesignEvo
is an online logo maker tool that allows users to create professional-looking logos effortlessly. It provides a user-friendly interface and a vast collection of customizable templates, icons, shapes, and fonts, making it accessible to individuals and businesses of all levels of design expertise. DesignEvo allows anyone to create their ideal logo in just three simple steps:
1. Choose a Template:
Select a template from DesignEvo's extensive library that best matches your vision and industry.
2. Customize Your Logo
: Personalize the chosen template by modifying text, icons, shapes, colors, and fonts to reflect your unique brand identity.
3. Download and Use:
Throughout the design process, users can preview their logo to see how it looks in different contexts, such as on business cards, websites, T-shirts, etc. Once satisfied with the design, users can save it in various formats, including high-resolution PNG and JPG files, which can be downloaded and used for different purposes.
How did it all start, and what are your achievements to this day?
DesignEvo was created by PearlMountain, a company that began its journey in 2003 with a small team of just a few people. The concept of DesignEvo emerged when David, the CEO and founder of PearlMountain, was working as a developer at another company. He noticed the complexity and steep learning curve associated with existing tools. This experience inspired him to create a more user-friendly design platform accessible to everyone. David had a vision of democratizing design and making it accessible to non-designers. He wanted to empower individuals and businesses to create visually appealing logo designs without the need for technical expertise. In pursuit of his vision, he built a team, and launched DesignEvo to the public in 2017. Since its launch, DesignEvo has achieved remarkable success and growth. Here are some of their notable achievements:
User Base
: DesignEvo has attracted millions of users worldwide and has become a popular logo design platform across different sectors, including individuals, small businesses, and large enterprises.
Templates
: DesignEvo offers a wide range of templates that enable users to create logos for various purposes, such as social media profile, building hall, business card, and more. It provides an intuitive and user-friendly interface, making it easy for anyone to create professional designs.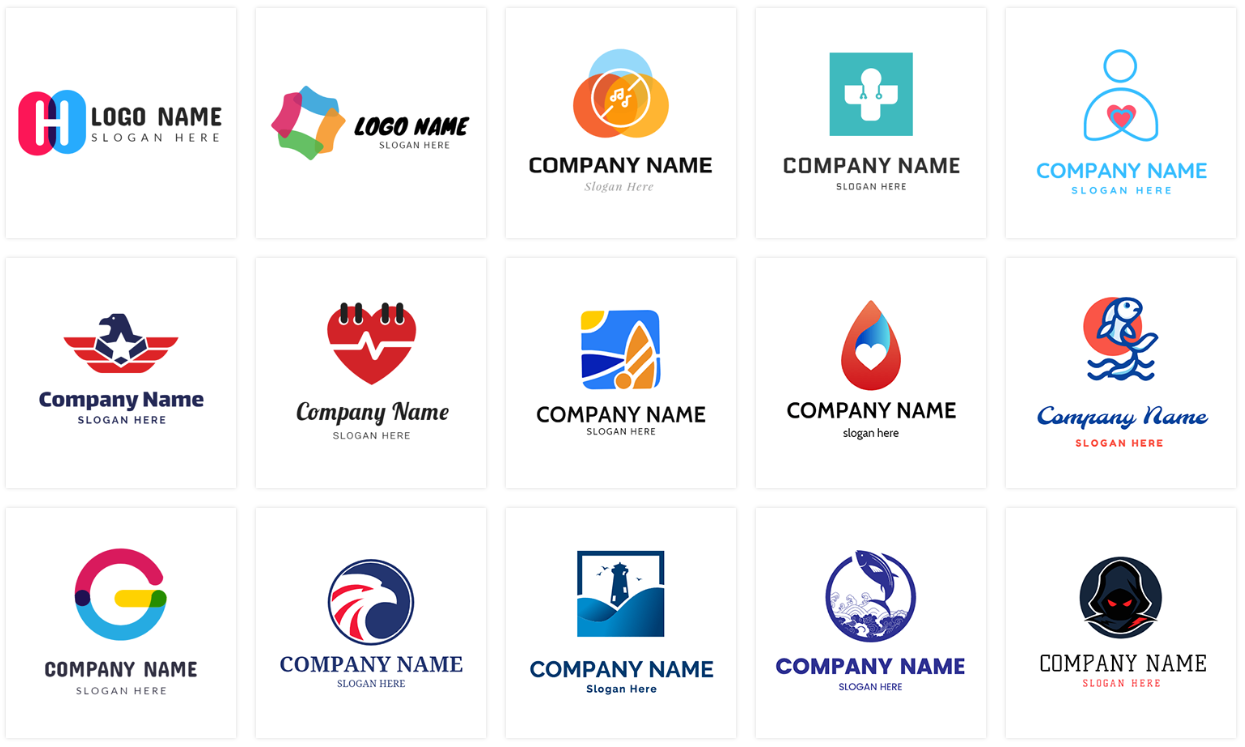 Mobile Apps
: DesignEvo has developed mobile applications for iOS and Android devices, allowing users to create and edit designs on the go. The mobile apps provide similar functionality to the web version, making it convenient for users to design from anywhere.
DesignEvo's growth and success can be attributed to its user-centric approach, intuitive design tools, and commitment to democratizing design.
They have revolutionized the way people approach logo design, making it accessible and enjoyable for millions of users worldwide.
How does your mission differ from the other companies in your niche?
DesignEvo's mission sets it apart from other companies in its niche through its focus on democratizing logo design and making it accessible to everyone. Here are some key aspects that differentiate DesignEvo:
User-Friendly Design Tools
: DesignEvo aims to provide user-friendly design tools that simplify the design process and eliminate the need for technical expertise. Unlike complex design software that can be intimidating for non-designers, DesignEvo offers an intuitive interface, drag-and-drop functionality, and a vast library of templates, fonts, and design elements. This approach allows individuals with little to no design experience to create professional-looking designs effortlessly.
Accessibility and Affordability
: DesignEvo's mission is to make logo design accessible to individuals and businesses of all sizes and budgets. It offers a free version with a wide range of features and templates, ensuring that anyone can start logo designing without financial barriers. Additionally, DesignEvo's premium features, available through a subscription, provide advanced design capabilities at an affordable price compared to traditional design software licenses or hiring professional designers.
Extensive Design Templates
: DesignEvo offers a vast library of professionally designed templates and a wide range of content, including images, illustrations, icons, and fonts. These resources enable users to create visually appealing logos quickly and easily, without the need for extensive design skills or starting from scratch. DesignEvo's extensive collection of templates and content sets it apart as a platform that provides a rich pool of design resources for users to explore. Overall, DesignEvo's mission to democratize design, its user-friendly tools, accessibility, and extensive design template set it apart from other companies in its niche. These aspects align with DesignEvo's vision of empowering individuals and businesses to create compelling logos easily and affordably, regardless of their design background or budget.
And what makes them eventually choose you over your competitors?
Customers may choose DesignEvo over competitors for several reasons:
Logo Quality
: DesignEvo enables users to download svg files, which offer high-quality, scalable graphics that can be resized without any loss of quality. It increases the chances of getting more customers.
Customization and Personalization
: DesignEvo offers customization options that allow customers to tailor their logo projects according to their specific requirements. Customers can re-edit logos for unlimited times to ensure the final design meets their expectations. This level of customization helps customers achieve designs that align with their brand identity and unique preferences.
Transparent Pricing
: DesignEvo provides transparent pricing options for its services, allowing customers to choose packages that fit their budgets. Whether it's a design contest or hiring a freelance designer, customers can compare pricing options and select the most suitable option for their needs. This transparency helps customers make informed decisions and ensures they receive value for their investment.
Customer Support
: DesignEvo prioritizes customer support and provides assistance throughout the design process. Their customer support team is available to address inquiries, provide guidance, and resolve any issues that may arise. This level of support helps customers feel supported and confident in their choice of using DesignEvo. Ultimately, customers choose DesignEvo over competitors due to the combination of logo quality, customization options, transparent pricing, and reliable customer support. These factors contribute to an overall positive customer experience and meet the diverse design needs of businesses and individuals.
Can you share one success story from your customers? What was their pain point, and what results did they get thanks to DesignEvo?
Sarah is a small business owner who was starting a boutique bakery. She wanted a professional and eye-catching logo that would reflect the unique and delicious treats she offered. However,
as a new business, Sarah had limited resources and couldn't afford to hire a graphic designer
. Sarah discovered us and decided to give DesignEvo a try.
She found the platform easy to navigate and began exploring the extensive collection of logo templates tailored to various industries
. After browsing through different options, Sarah selected a bakery-themed logo template that resonated with her brand's aesthetic. Using DesignEvo's intuitive editing tools, she personalized the logo by customizing the colors, fonts, and adding her business name. Impressed with the result, Sarah downloaded the SVG logo and started incorporating it into her bakery's branding materials. She used it on her store, packaging, business cards, and also on her social media profiles. The impact of DesignEvo's logo maker was significant for Sarah's business. The professionally designed logo added a touch of elegance and credibility to her brand.
Customers began recognizing her bakery more easily and associating it with quality products thanks also to her logo.
DesignEvo helped Sarah save time and money, while still achieving a polished and memorable logo for her bakery.
The platform's user-friendly interface and vast design options empowered her to create a professional brand identity without requiring extensive design skills or a large budget.
What do you see in the future of your industry, and how do you plan to cope?
The software industry is constantly growing and evolving, driven by advancements in technology and changing user needs. The key trends of the software industry are Artificial Intelligence and Machine Learning. AI and machine learning technologies will continue to shape the software industry. These technologies have the potential to automate tasks, improve user experiences, and provide intelligent insights and recommendations. Software solutions will increasingly incorporate AI capabilities to enhance functionality and deliver personalized experiences. Besides, Cloud Computing and SaaS have transformed the software industry, enabling scalable and flexible solutions. The future will see an even greater adoption of cloud-based software as a service (SaaS) models, allowing people to access applications from any device with an internet connection. This shift offers benefits such as reduced infrastructure costs, seamless updates, and improved collaboration. To adapt to the trends, we have ventured into the field of AI video and established a strong presence. You can see that our newly released FlexClip AI video maker has garnered immense popularity among users. We are committed to continuously maintaining and updating our software to earn even more user satisfaction. Rest assured,
all our product development and maintenance updates will be driven by a user-centric approach.