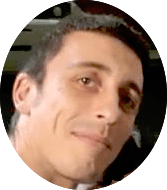 Roberto Popolizio
Roberto is an SEO specialist, who has been helping e-commerce stores and SaaS build their brand awareness and get more qualified traffic since 2011. When he is not optimizing pages, or generating backlinks for his clients, he likes to get lost anywhere around the streets of Asia on his little motorbike.
All (2)
Reviews (0)
Posts (2)
Blog Posts
Online Business Presentations and The Perks Of Going Remote – Interview with SlideModel
Interested in starting a remote company? Then you'll love the story of SlideModel, a business that started from nothing and nailed an overcrowded niche, like PPT templates. SlideModel's founder and director Julian Magnone will tell us how they did it, why they do it in smart working, and what are the future trends aspiring digital entrepreneurs should keep an eye n. Please...
Turn A Website Into An App with Appy Pie
Why would you convert a website into an app? What are the key challenges? How can you go from website to app in the quickest, most affordable way possible? In this interview, Abhinav Girdhar will show you why converting a website to apps is worth it, and what are the options for getting the job done – and explain why Appy Pie might be a safe choice for you. A little intro...