Amazon Web Services (AWS) is the world's leading cloud hosting provider.
Its annual revenue is in the billions, and its customers are big names like Netflix and Unilever
. It's well-known for its uptime and easy-to-follow documentation. This article is going to take you through the process to create a WordPress website and connect a domain on AWS. It's quick and easy, taking less than ten minutes from start to finish. Let's go.
Step One: Launch an Amazon EC2 Instance
To get started, log into your AWS Console and select
EC2
from the
Services
dropdown. Next, select
Launch Instance
from the dashboard. This will begin the process to create and configure your virtual machine. You've likely already noticed that the language inside the console is aimed at more advanced website owners and developers. It doesn't mean the process is any more complicated, but it might be confusing for newbies.

Step 2: Select WordPress Powered by BitNami
This is where the AWS Marketplace comes in, as you can select an Amazon Machine Image (AMI) that comes with WordPress pre-installed. If this sounds like a foreign language to you, the AMI is essentially a template that contains a specific software configuration, e.g., an operating system, an application server, and applications. Select
AWS Marketplace
from the left-hand menu and search for WordPress. Select
WordPress Certified by Bitnami
.

Step Three: Confirm the Price
The next screen will be a rather comprehensive pricing page, but the price should be zero. Then, scroll to the bottom of the page and select
Continue
. On the next page, select t2.micro in the
Type
column (it should be the first one), then click
Next:
Configure Instance Details
.

Step Four: Configure Details
The next pages are pretty straightforward. First, hit
Next: Add Storage
, then select
Next: Add Tags
—you can leave everything at the default settings. On the page named
Add Tags
, you can create a name for your WordPress website. Do this by selecting
Add Tag
, enter a name (anything you want) and the value WordPress. Select
Review and Launch
. And on the next page, select
Launch
again.

Step Five: Key Pairs
Now, you can select
Proceed
without a key pair (you can come back to this security encryption step at a later time, once your hosting is set up). Be sure to check the box to confirm you know you need this to access your EC2 instance. Select
Launch Instance
and wait a few minutes for the instance to be configured.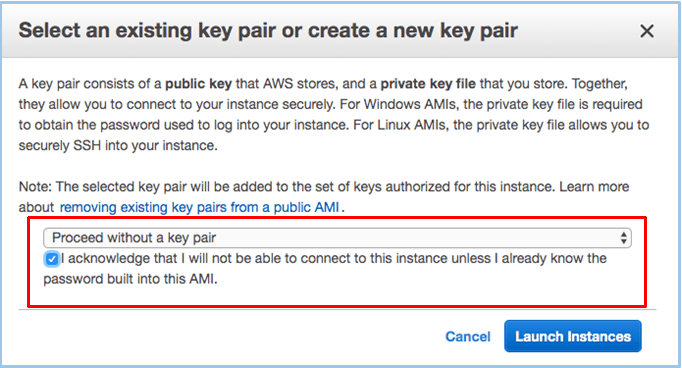 Step Six: Confirm the Installation
You should now see a large success message on the screen, but you can also visit your WordPress installation to confirm. To do this, scroll all the way down the page and select the blue
View Instance
button on the bottom right. On the next page, you can copy your public IP and then paste it into a browser to find your new WordPress installation.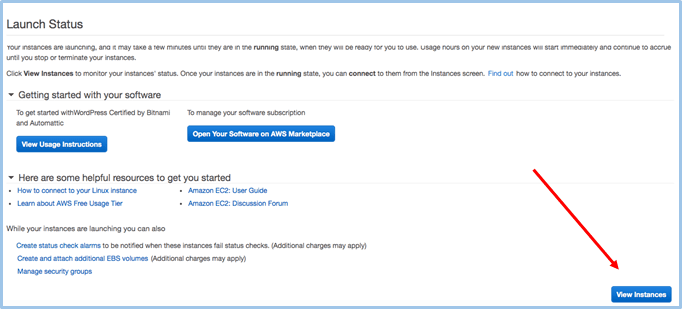 Step Seven: Map Your Domain to AWS
Next, take the IP address you copied to the clipboard in Step Six and head over to your domain registrar (e.g., GoDaddy). Create an A record to point to this IP address and wait for the Domain Name System (DNS) to propagate. If you have any troubles, you can hop on live chat with your registrar. And, you're done!
Surprisingly Easy
I was impressed by how easy AWS made setting up a WordPress website. While I wasn't able to use live chat to get any help,
there were tons of help documents for me to refer to
. Aside from the tech jargon (e.g., EC2), it could be handled by a beginner and was finished in less than ten minutes. If you're intrigued by AWS and you'd like to learn more, head over to my
in-depth review
. Alternatively, if you're looking for a more beginner-friendly option, I recommend considering
SiteGround
or
Hostinger
.