Website Planet
had the chance to interview Deepankar Biswas Co-Founder & CEO, ClearTrust, to learn what's wrong with most tools and practices for ad fraud detection and mitigation, and how almost 95% of publishers and media buyers trying ClearTrust become customers.
What problems are you solving with ClearTrust?
With ClearTrust, we are addressing critical issues related to Ad Fraud Detection and Mitigation. Ad fraud poses a significant threat to the digital advertising ecosystem, causing financial losses and damaging the trust between advertisers, publishers, and ad networks. Our solution, ClearTrust, is designed to tackle these challenges head-on. We address the pain points of programmatic advertisers and publishers. These include the presence of fraudulent traffic, ad impressions, and clicks, which can drain marketing budgets and distort advertising metrics. Advertisers want to ensure they are paying for genuine interactions, while publishers want to maintain high-quality traffic to attract legitimate advertisers. We serve as pain relievers for them Imagine spending millions on a marketing campaign that yields below-average results. This is one of the direct consequences of ignoring the problem of ad fraud. By using ClearTrust, clients are assured of precise and
accurate ad fraud detection, with a remarkable 99% accuracy rate
. This translates into savings on marketing budgets, reduced chargebacks, and improved ROI. Similar to every illness having a specific medication, ClearTrust offers more than 130 traffic filters to keep ad fraud away from advertisers and publishers. Depending on the problem, clients can tailor their fraud detection strategy by enabling or disabling specific filters on an advertiser, publisher, network, or affiliate basis. This level of customization allows for precise control over the quality of incoming traffic. We also offer a comprehensive set of features, including a real-time dashboard, system alerts, and customer-centric functionalities.
What sets ClearTrust apart from the competition is our commitment to transparency and detailed reporting
. Unlike many black-box systems in the market, we provide clients with comprehensive reports, ensuring they have full visibility into the data being scanned and the results of fraud detection. Furthermore, our 130+ filter settings are unmatched in the industry, offering a level of granularity and adaptability that competitors struggle to match.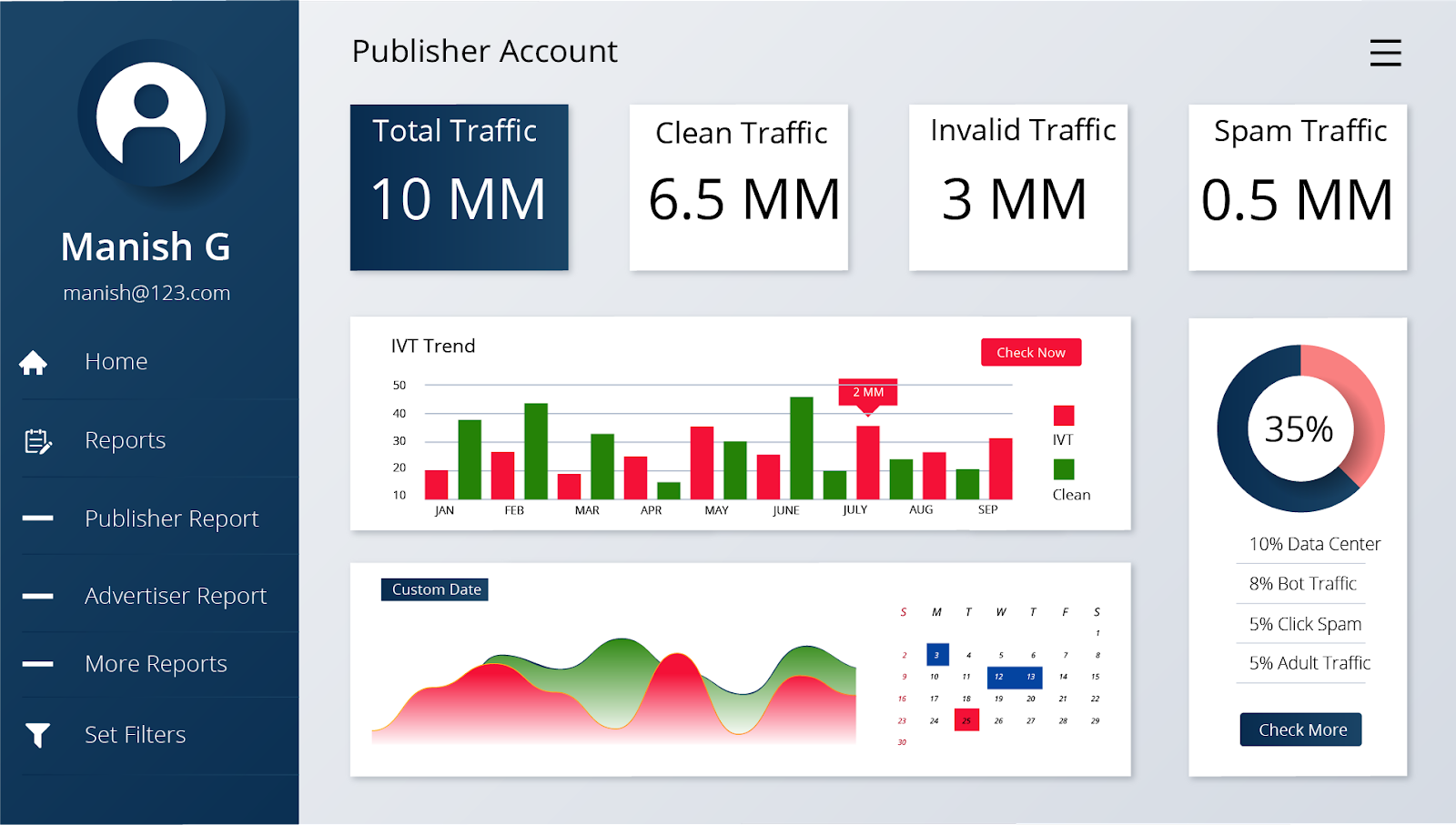 Our measurable benefits are evident in improved advertising outcomes. For publishers, ClearTrust leads to higher fill rates and the prevention of chargeback issues from advertising platforms. Advertisers, on the other hand, experience enhanced ROI and a substantial increase in lead quality. By eliminating ad fraud, ClearTrust ensures that you only pay for legitimate interactions
How does your mission differ from the other companies in your niche?
Honestly, we all have the same mission – the customization and precision in our execution that makes us the go-to solution. However,
while many of our competitors take a one-size-fits-all approach, we believe in tailor-made solutions.
If a client is facing issues related to a specific type of ad fraud, we don't apply a generic fix; instead, we can activate customized filters designed to address the specific problem only. We go to the extent of developing a new filter to address our client's concerns if there isn't one existing. This approach maintains premium traffic quality while reducing the need for broad traffic blocking, recognizing that monetization is a critical aspect of our client's success.
Our core values, which guide us in everything we do, include Trustworthiness, Accuracy, Accountability, and Availability
. These values underscore our commitment to providing reliable and precise solutions, taking responsibility for our actions, and being readily available to support our clients. Over the next 5-10 years, our primary goal is to experience substantial growth, aiming for a 100-fold expansion. Simultaneously, we aspire to establish ClearTrust as a globally recognized name synonymous with trust in the digital advertising industry.
We want to make ClearTrust the go-to choice for addressing ad fraud and ensuring the integrity of digital advertising campaigns.
What industries or business sizes benefit the most from your solutions?
The sad reality of ad fraud is it can affect anyone. Thus, our solutions cater to a wide range of businesses, spanning both small and mid-size enterprises as well as larger, enterprise-level companies. This diverse user base highlights the versatility of ClearTrust in addressing ad fraud challenges. In terms of industries, any sector involved in digital advertising, be it those monetizing through various ad platforms or running performance campaigns to acquire high-quality leads, stands to benefit significantly from ClearTrust. This applies whether businesses are engaged directly with advertising efforts or operate programmatically. Our customers previously utilized solutions from our competitors. These tools often presented challenges due to their "black box" nature, lacking transparency and detailed reporting for in-depth analysis. As a result, clients often struggled to gain a comprehensive understanding of their ad traffic quality and faced difficulties in addressing specific issues effectively.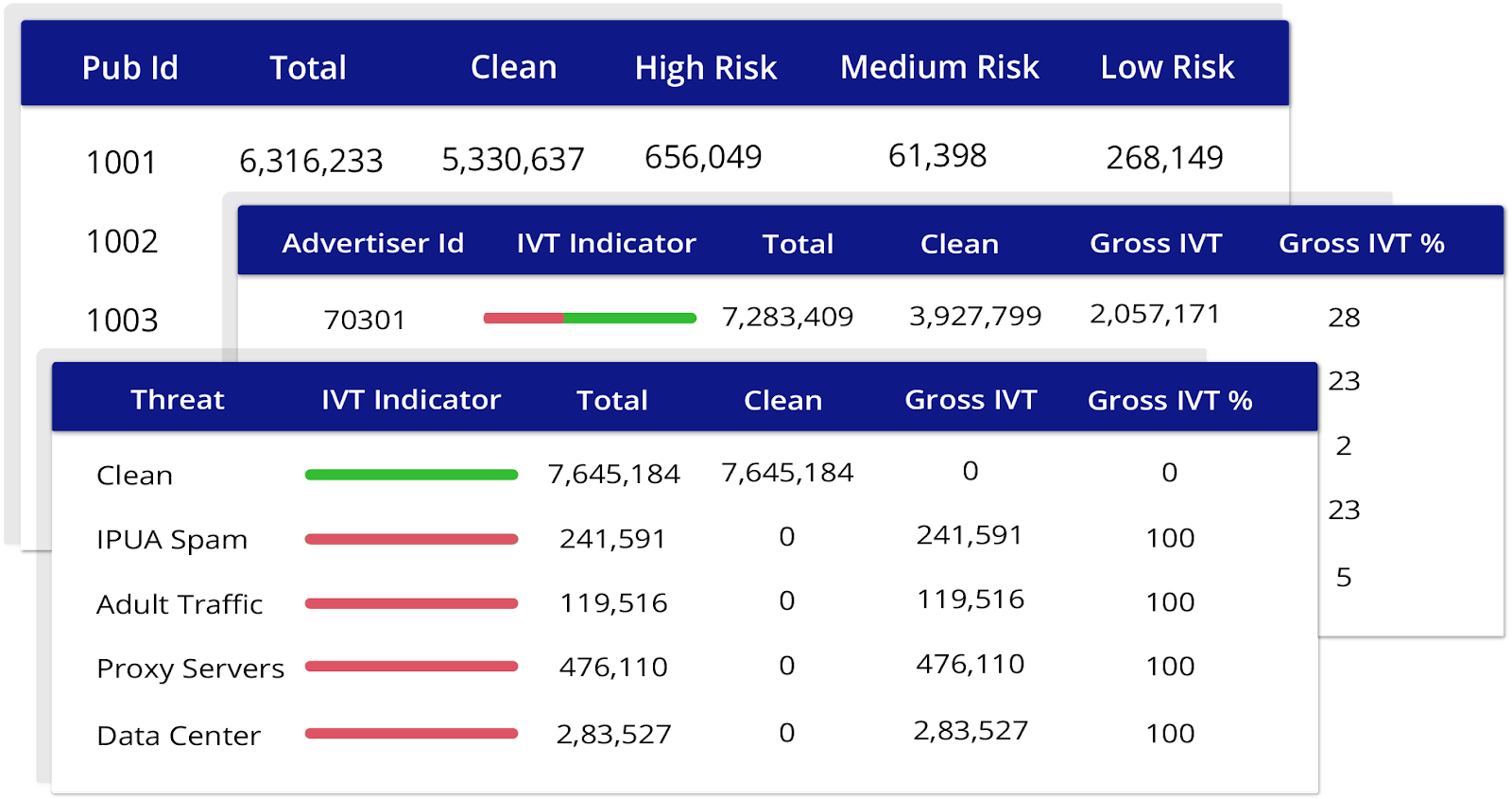 The decision to adopt ClearTrust as a solution came after our clients recognized the need for a more customizable, transparent, and user-friendly ad fraud detection tool. While we did not have the advantage of being a first mover in the market, we built our product with adaptability and customization as key principles. ClearTrust's ability to tailor its features to various use cases, coupled with the emphasis on providing detailed reporting, made it the preferred choice for businesses looking to enhance their ad fraud mitigation efforts. Credibility was a major concern. In simpler words, it was our accreditation with globally recognised bodies for ad fraud mitigation. However, we have since alleviated these concerns by becoming a TAG-certified vendor, and a member of the Data Security Council of India, and currently working on obtaining MRC certification. Even before achieving these certifications, our operations strictly adhered to MRC guidelines for General Invalid Traffic (GIVT) and Sophisticated Invalid Traffic (SIVT), ensuring the highest standards of scanning of ad traffic quality.
And what makes them eventually choose you over your competitors?
What sets us apart is the remarkable flexibility and customization our tool offers. With ClearTrust, our clients are rest assured of receiving tailored reports, an extensive library of 130+ traffic scoring filters, a user-friendly dashboard, and highly accurate analytics. However, what truly distinguishes us is our unwavering commitment to customer success. We take pride in maintaining a Net Promoter Score (NPS) rating above 9, demonstrating our dedication to serving our customers with excellence. Our responsiveness to inquiries and support requests is second to none, ensuring that our clients have all the information and assistance they need.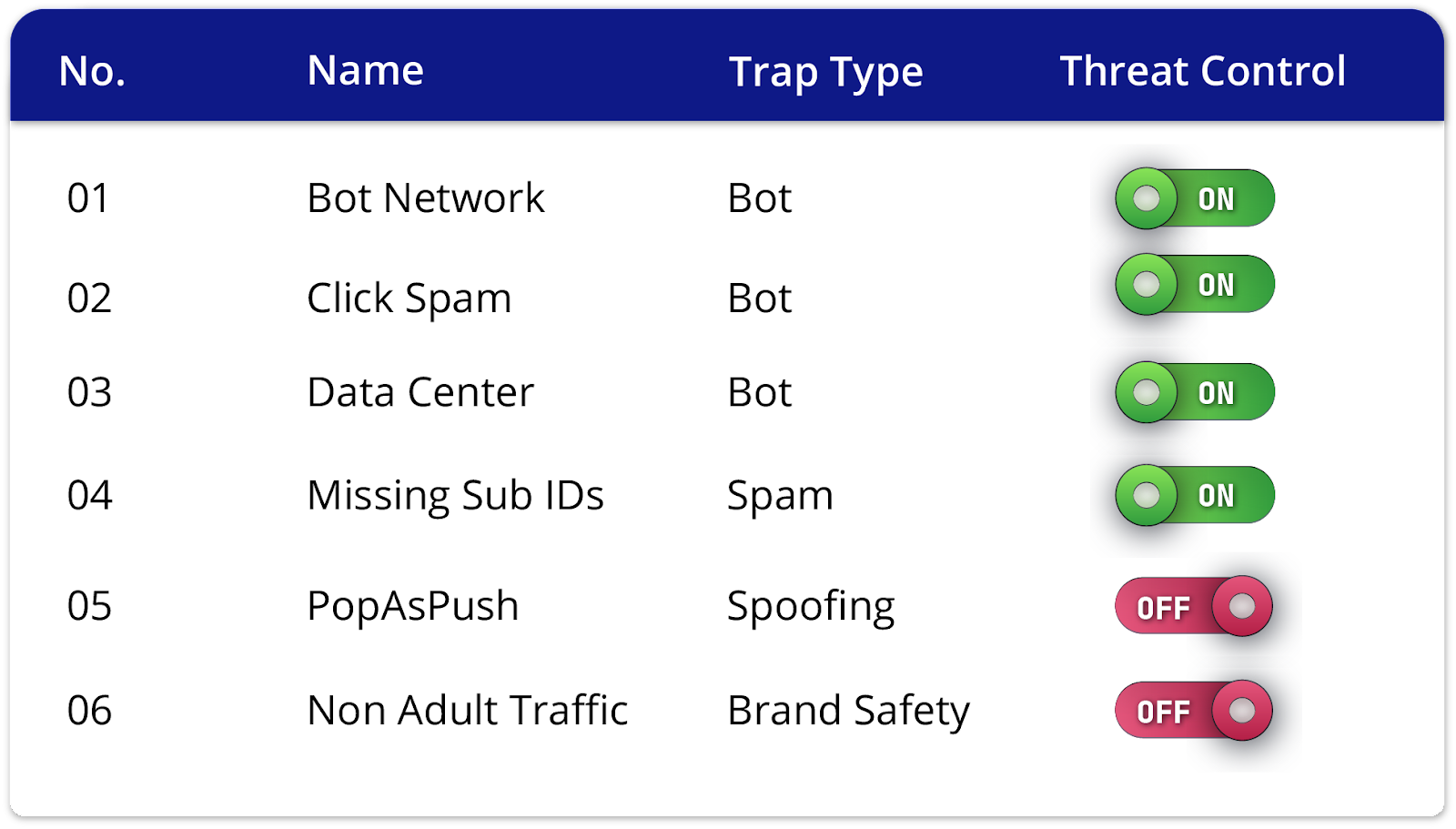 The impact of choosing ClearTrust has been transformative for our customers. By making the switch, they regain control over their ad fraud detection efforts, a stark contrast to many competitors where control often lies more with the tool than the user. Customers who have made the transition to ClearTrust report a significant improvement in accuracy. One customer shared that they had been using a competitor's platform but had grown increasingly frustrated with the lack of responsiveness and ineffective fraud detection. It's their belief and I quote "The switch to ClearTrust has been a game-changer." Our customers often keep it simple when recommending us to others: "Take the free trial, and you'll see for yourself." It's a testament to our product's effectiveness that our trial-to-conversion ratio exceeds 95%. Here are a couple of testimonials from our satisfied clients:
ClearTrust's real-time monitoring and insights into oRTB post-bid activity gave us a competitive edge in the digital marketplace, allowing us to maintain transparency and integrity in our bidding process. We can now detect any discrepancies and take action to maintain the integrity of our bidding process.
Idan Kfir, CEO, EzMob
With ClearTrust, we saw a remarkable drop in IVT% in our traffic, and our mainstream advertisers were pleased with the results. The detailed reports on pub ids, including subs and ips, enabled us to identify fraudulent traffic easily, and take corrective action. We would highly recommend using their services
Vinod, Programmatic Head, Adzvigo Media
What other tools and best practices do you suggest using in combination with your products?
Our tool is designed to be self-sufficient, eliminating the necessity for additional tools. However, we encourage our clients to assess our results by comparing them with those of other tools during our 14-day free trial. This allows them to make informed decisions and gain a clearer understanding of what sets us apart from the competition.
We do recommend the following tips to enhance ad fraud mitigation:
Stay Informed: Stay up to date with the latest developments in ad fraud tactics and techniques. Ad fraudsters continually adapt, so awareness is crucial.
Continuous Learning: Invest in ongoing education for your team. Equip them with the knowledge and skills to identify ad fraud and take appropriate action.
Data Analysis: Regularly analyze ad campaign data to identify trends or patterns that may indicate fraudulent activity. Implement ClearTrust's detailed reporting features to gain deeper insights.
When it comes to mistakes to avoid, the most critical one is assuming that ad fraud is not a significant threat. Ignoring the possibility of ad fraud can lead to substantial financial losses and damage to the brand's reputation.
Can you share any success stories where your product made a significant difference for a business dealing with those challenges?
One of our clients occupies a prominent position as a provider of smart set-top boxes that allow users to stream movies, games, and channels. However, the company encountered a persistent and detrimental issue known as click spam, which seriously impacted its advertising revenue and financial stability. This deceptive activity artificially inflates the number of clicks on ads, undermining the integrity of advertising campaigns and resulting in financial losses for affected companies. In this case, the click spam issue was detected by Google, leading to substantial chargebacks that raised concerns about the company's financial stability. Our team implemented an advanced click spam detection system that utilized a unique set of filters to effectively differentiate between genuine user clicks and fraudulent activities in real time. During the trial period, we successfully demonstrated the effectiveness of our solution. resulting in a substantial drop in chargebacks. The chargebacks were almost eliminated. Additionally, to address the immediate click spam issue, our team worked in close collaboration with the client to develop a custom filter specifically designed to combat future fraud challenges. By proactively identifying emerging click spam tactics and developing corresponding countermeasures, we ensured the clients of long-term stability and peace of mind. Our solution resulted in a substantial reduction in chargebacks for the client. By effectively mitigating click spam, the company was able to maintain a stable revenue stream from its advertising efforts, ensuring financial stability and facilitating continued growth. Compared to their previous relationships with the advertisers, our solution improved the integrity of their advertising campaigns. By eliminating fraudulent clicks, they provided advertisers with accurate metrics, boosting their reputation as a reliable and trustworthy platform for advertising.
What opportunities and challenges do you see in the future of your industry?
As we continue to advance our analytics and data-driven approaches, fraudsters are also continually refining their tactics to circumvent fraud detection tools. It's an ongoing battle where they adapt and we respond, akin to a never-ending cat-and-mouse game. However, our commitment remains unwavering: we persistently strive to stay one step ahead of them. Failing to do so could result in substantial depletion of advertising budgets. The challenges we face are compounded by the era of Artificial Intelligence (AI). With the growing prevalence of AI, fraudulent activities are becoming increasingly sophisticated. Detecting fraud generated by AI poses a substantial challenge. To navigate this landscape successfully, staying ahead of the curve is imperative; otherwise, the consequences can be detrimental.